Here are few things that happen for me, as Cyprus Professional Photographer in 2014:
I`ve attended 4 International Workshops with some of the best wedding photographers in the world:
Jim Garner`s Workshop – 2 days in Bucharest, Romania
CM Leung's Workshop – 2 days in Larnaca, Cyprus
Roberto Valenzuela`s Workshop – 2 days in Bucharest, Romania
Tassos Vasileiades`s Workshop – 2 days in Larnaca, Cyprus
You can learn a bit from every photographer you meet. At these workshops, I didn`t meet just photographers, I met amazing people. I was really impressed on how Jim shoots for the album, designs and edit the album spreads in a very unique way. CM showed me how to shoot with strobe flashes in daylight and create amazing art. Roberto Valenzuela: maybe the photographer that inspired me the most and changed my perception about posing, backgrounds, light, shadows. Tassos – Great post processing workflow and essential guidelines in photography. Each chapter of my journey took me further and improved my skills as a Cyprus Professional Photographer in 2014.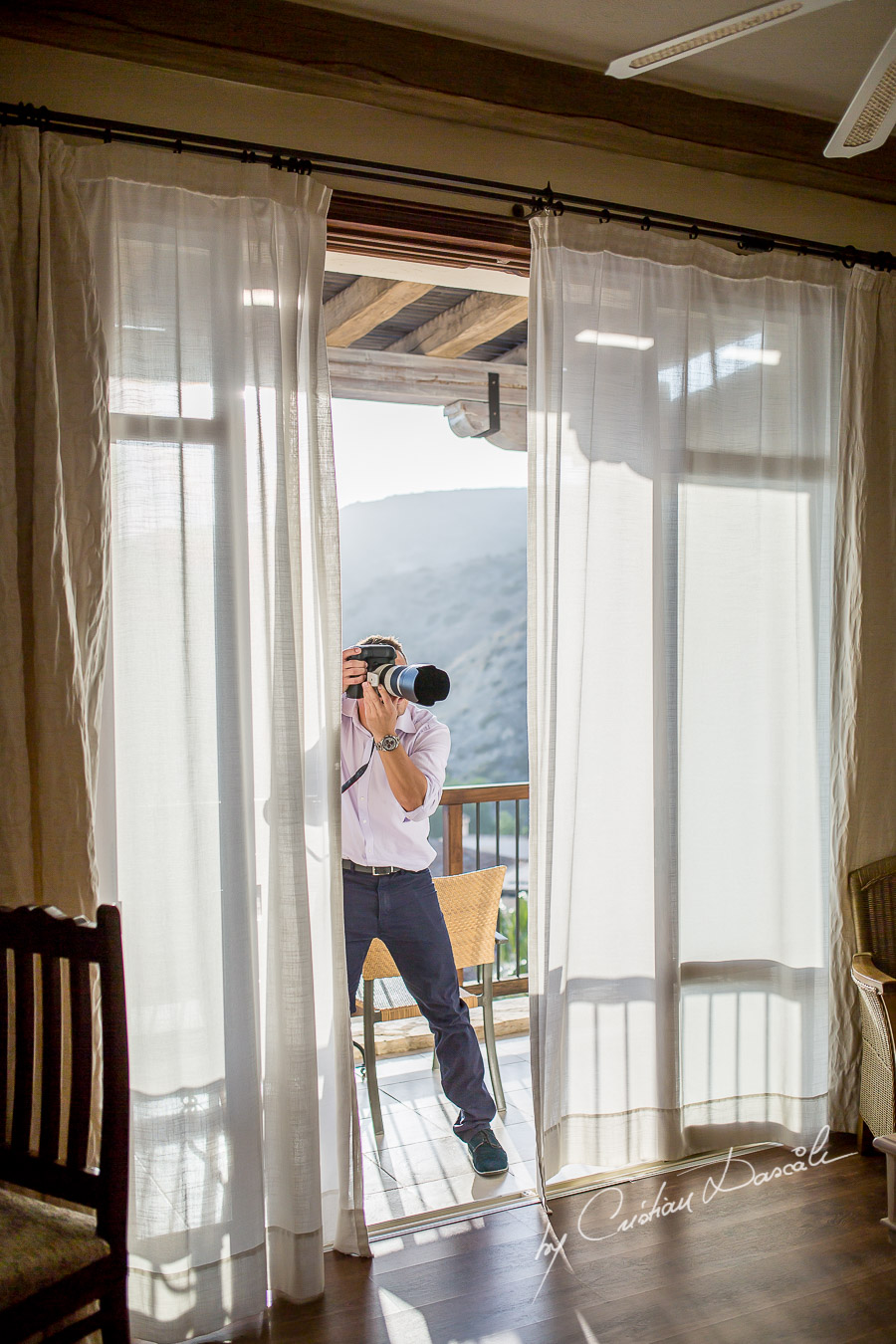 Also, it worth mentioning:
I`ve shot 50+ events in Cyprus and abroad. I was chosen to capture memories for people from Cyprus, Egypt, Lebanon, United Kingdom, India, Russia, Ukraine, Romania, Jordan and China. Akran and Iris are a couple from China, where the pre-wedding photos are very important. It was a honor to capture memories for them. I liked the couple so much that soon we became friends and at one next meeting, Akran gave me as a present a pair of Feiyue shoes – I promise I will use them at a lot of shootings in 2015, to remind me about this beautiful couple. I will post their story soon on the blog.
I`ve launched my new website (cyprus-photo.com). I am proud of that because it`s the result of many months of hard work and it promises to be more client orientated, responsive & retina ready, better quality images due to very fast hosting and stylish new news feeds for an overall user friendly and faster experience.
I`ve met extraordinary people and convince them to shoot editorials together in Cyprus. I will post soon the result of one week shooting in various locations in Limassol and not only, with a great photographer from Croatia who invested so much time and efforts in making all these editorials possible.
In 2014, 3 establish photographers and artists gave me their trust to capture beautiful memories for them. We shot in early spring Anit & Bijal, in the summer we shot Antonis and Xelena and early autum we shot Anna, Andreas and Christina.
I played more football :), for some soccer.
All these mentioned above made me a better Cyprus Professional Photographer and I would like to thank everyone that helped me reaching here. Let`s make 2015 rock!