Hi everyone,
As  you can see it from the blog entry title, today we are going to present you a beautiful wedding in Larnaka. Beautiful is not enough said, it is actually the most amazing and crazy wedding we participated as professional photographers in Cyprus so far. That`s right: the most amazing, crazy, beautiful wedding we ever had was Vlad & Anca's wedding in Larnaka, Pervolia village. You've met Vlad & Anca back in September 2012, when they visited Cyprus to arrange everything for their wedding, and everything includes us: the professional photographer and his team.
Wonderful Wedding in Larnaka | Vlad & Anca in Cyprus
Vlad called us in advance and we decided to have a meeting with the couple in the village of Pervolia, where the beautiful wedding that we will present it below took place, just a few months later. We joined them at a local tavern where we had a traditional frappe, and we discussed the details of the wedding, making sure everything is accounted for and nothing is being left behind. After getting familiar and taking about the wedding, Vlad & Anca decided to have an engagement photo session in Cyprus – after-all we are on the Island of Love.
Well, here we are – we arrived at the date prior to the wedding, getting ready to put on film the pre-wedding party where the guest started to arrive one by one. Despite the fact that some guest turned up late due to flight delay, everyone else got familiarized with the venue and you could see them having fun or relaxing next to the pool, where the party took place. And what a party – at the time that the others arrived, is like they brought with them so much energy, that we end up going to our beds really late in the morning. Crazy party, so we will keep all the photos private :).
Next day, since early morning, you could see people running up and down, bride, groom, guests: everyone was getting ready for so long waited wedding in Larnaka. As some clouds gathered around, Vlad & Anca were a bit worried, as the wedding party was arranged outside, but slowly slowly the clouds have spread so we had the chance of putting everything on film under the Cyprian Sun.
Preparations, Church Ceremony, Small welcome cocktail party on the roof – all together made this wedding in Larnaka just fantastic. But this is not all: The party, well, it was one of the craziest party I have ever seen!
Luckily,  Alex Y. was there with us and shot everything in cinematic manner, don`t miss it at the end of the blog post!
Boys and girls, enough talking! Enjoy the story of what we call – A beautiful Wedding in Larnaka!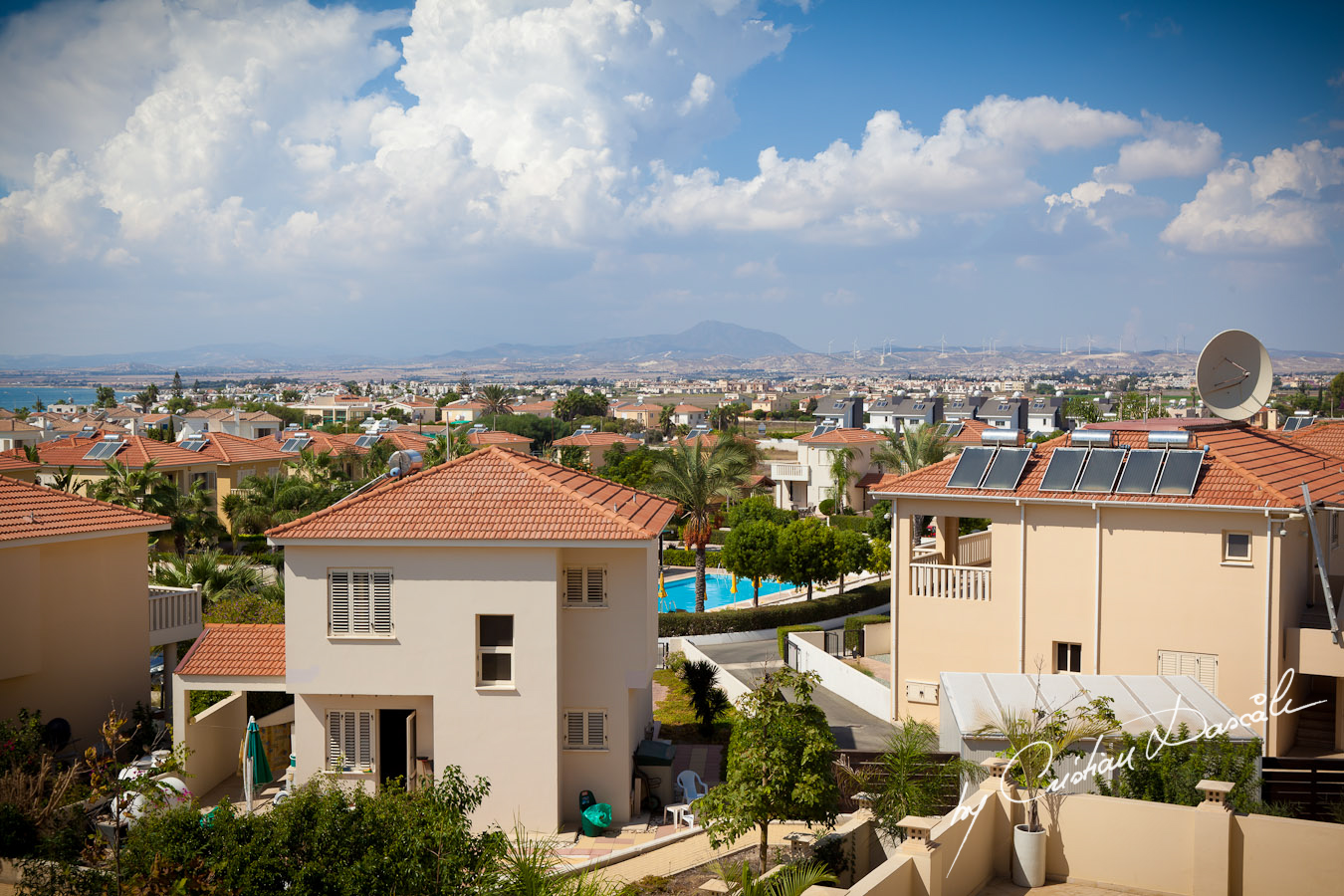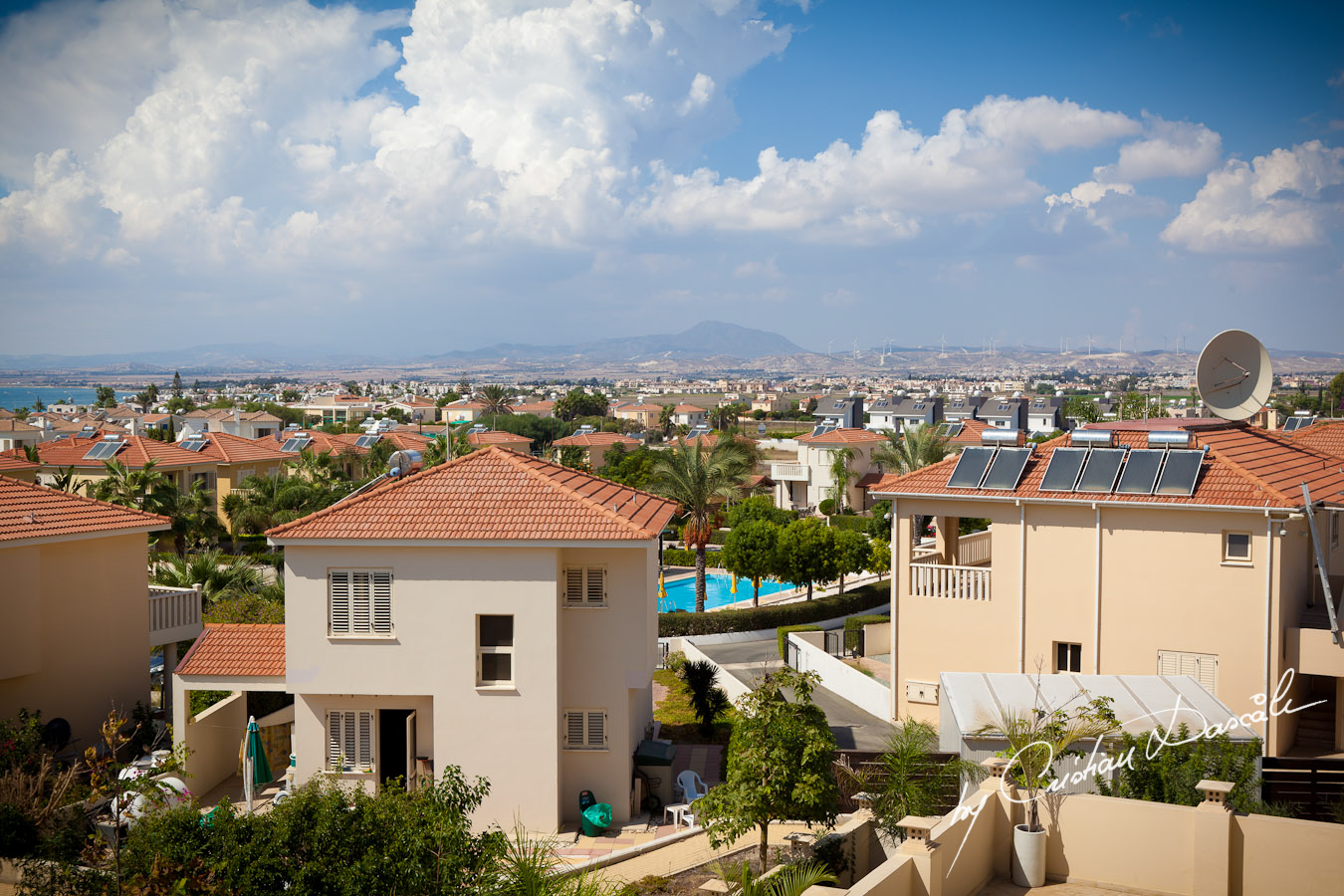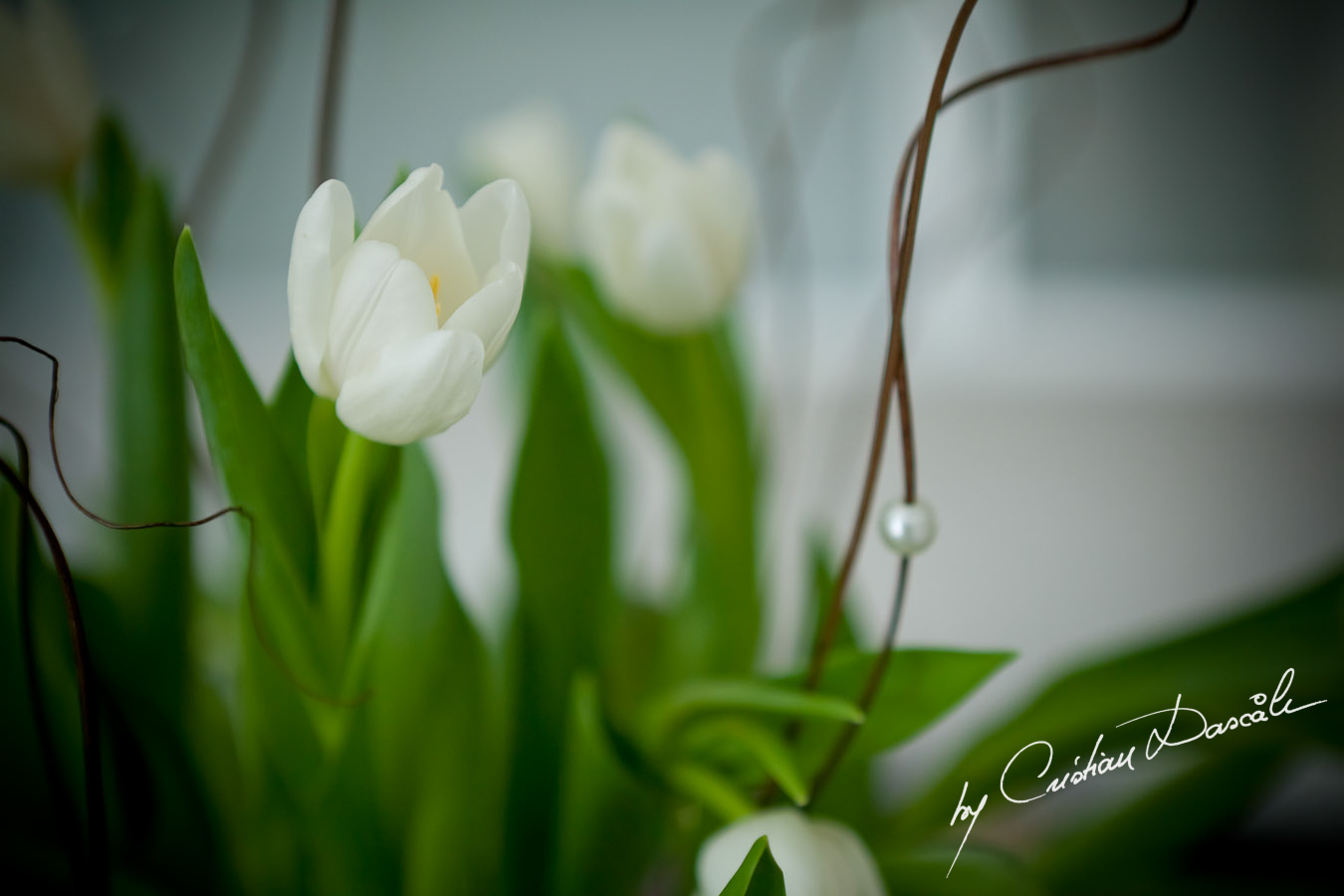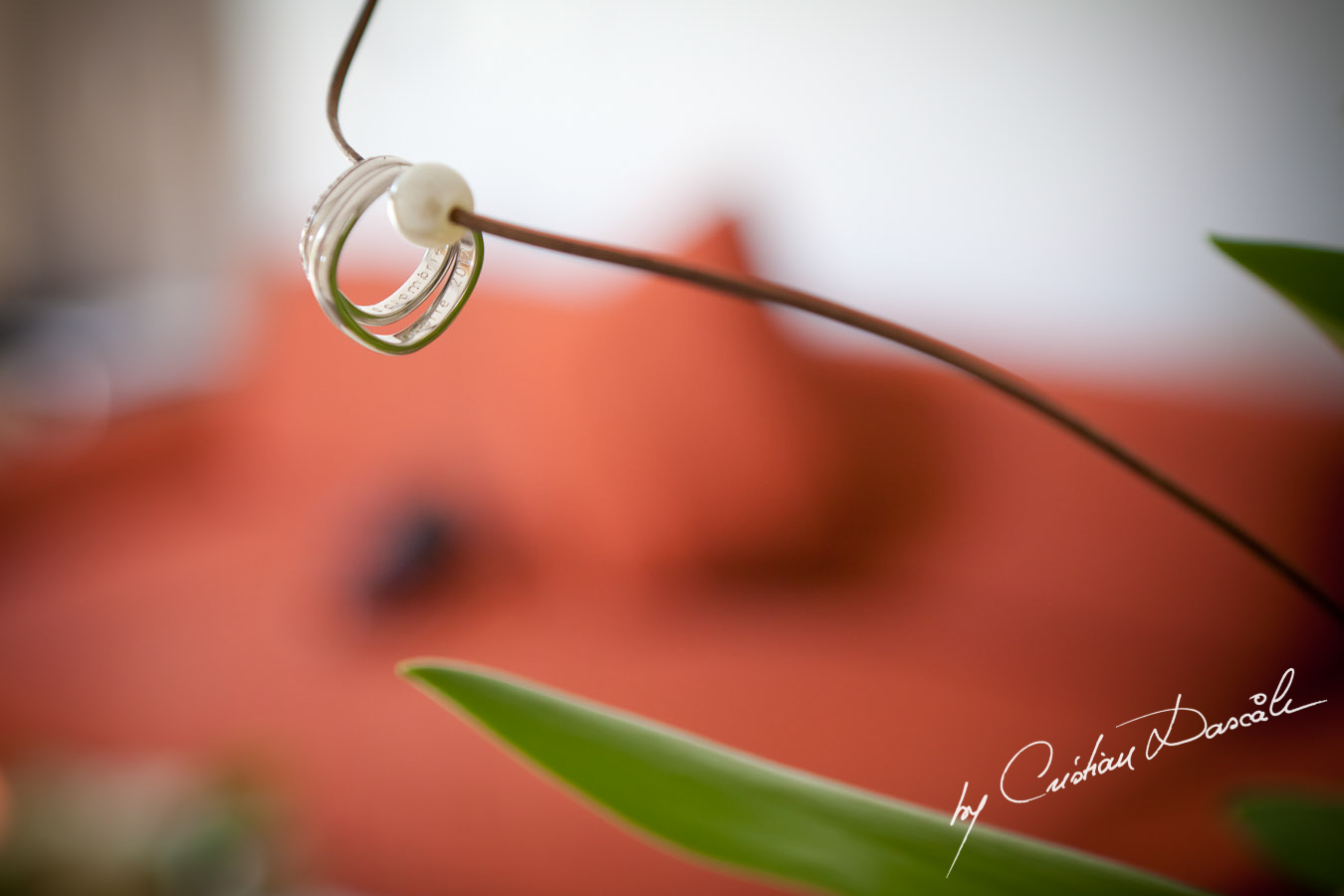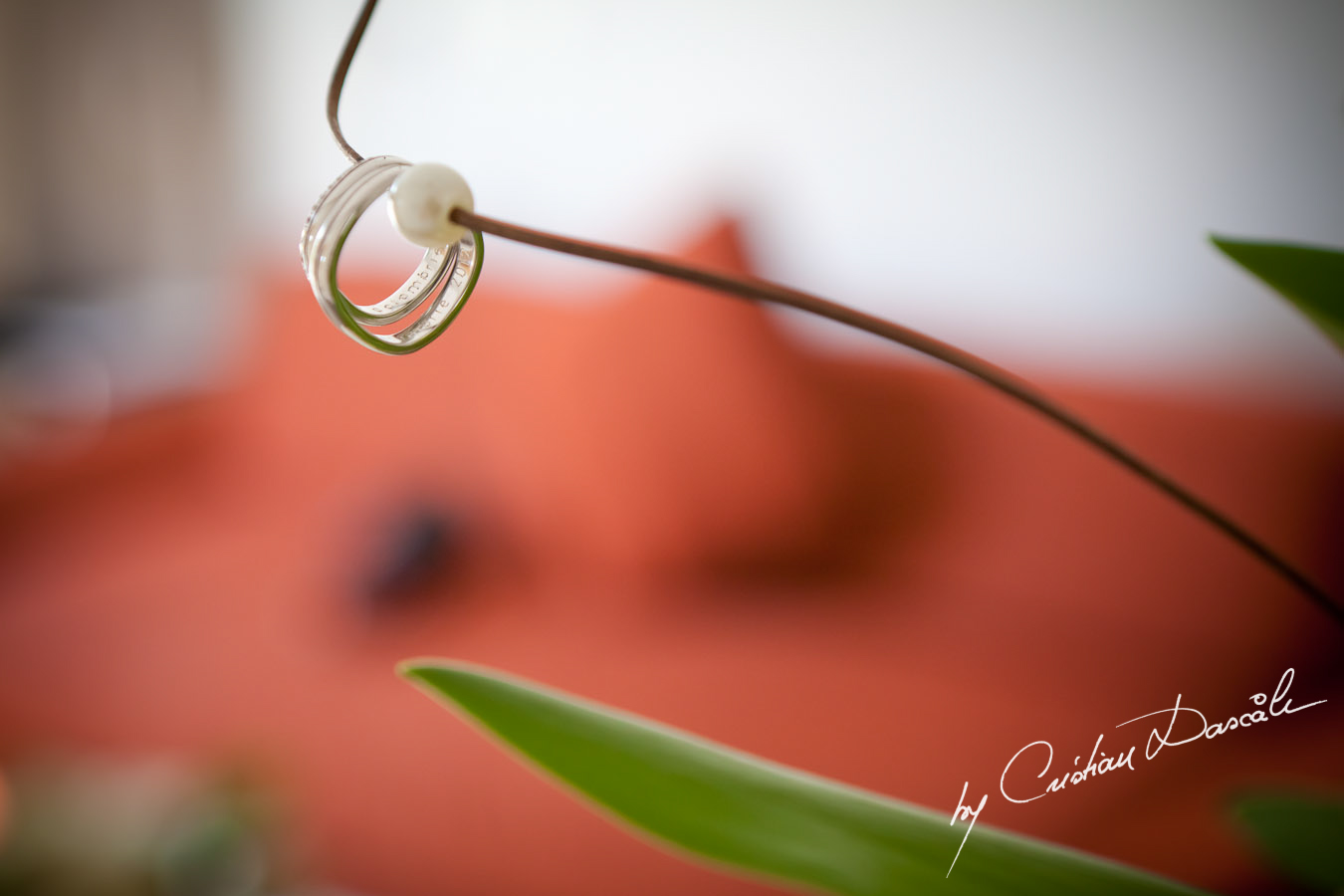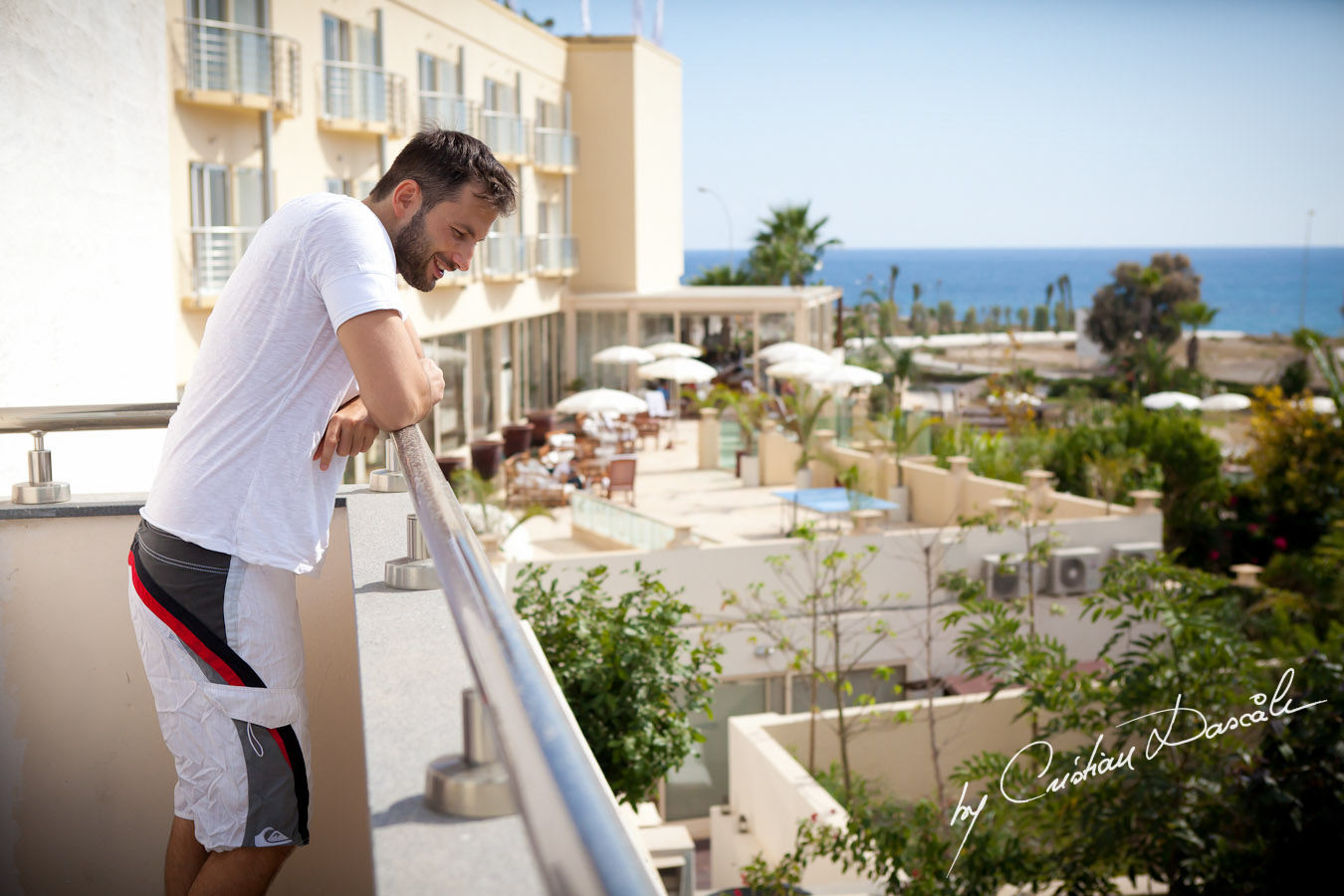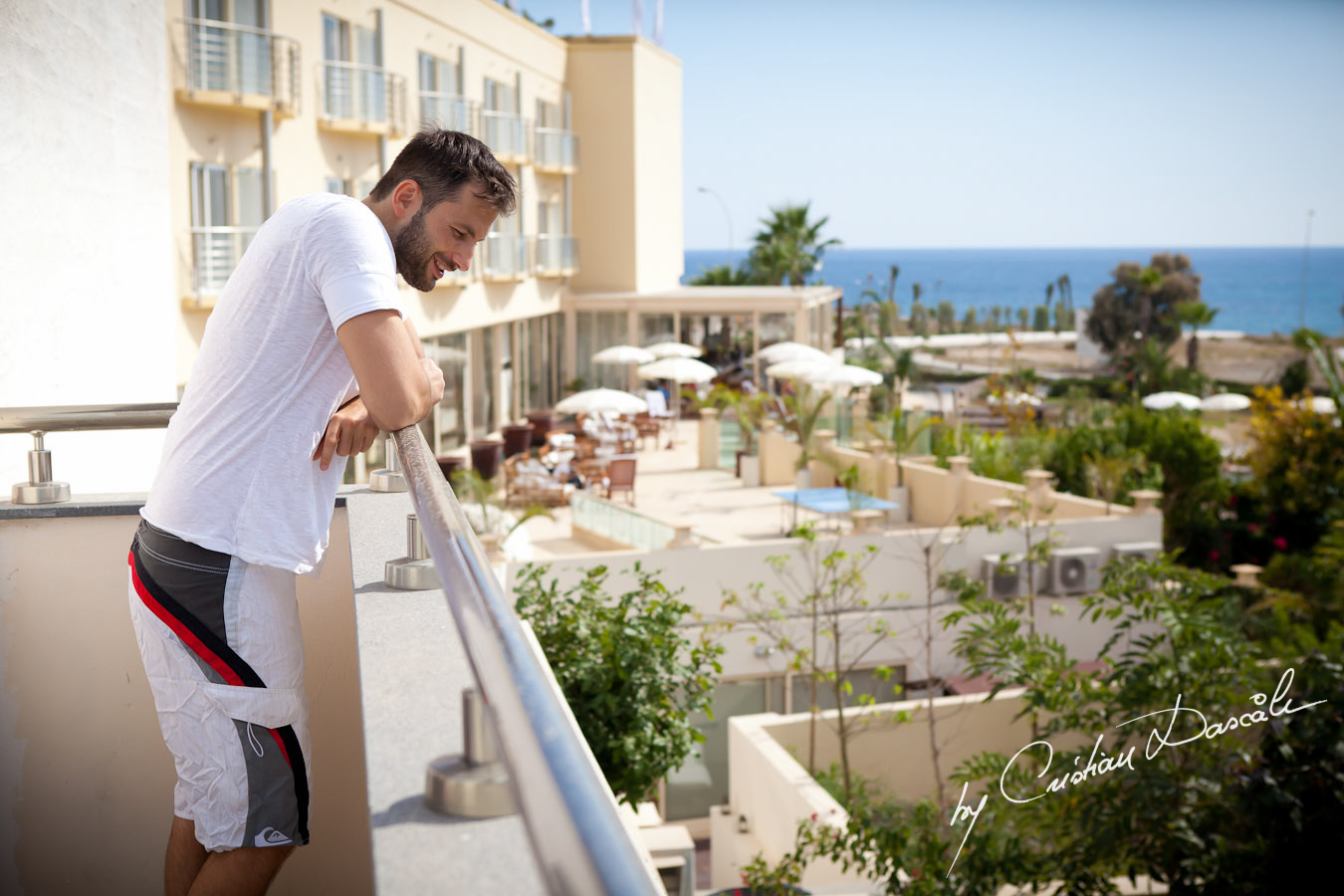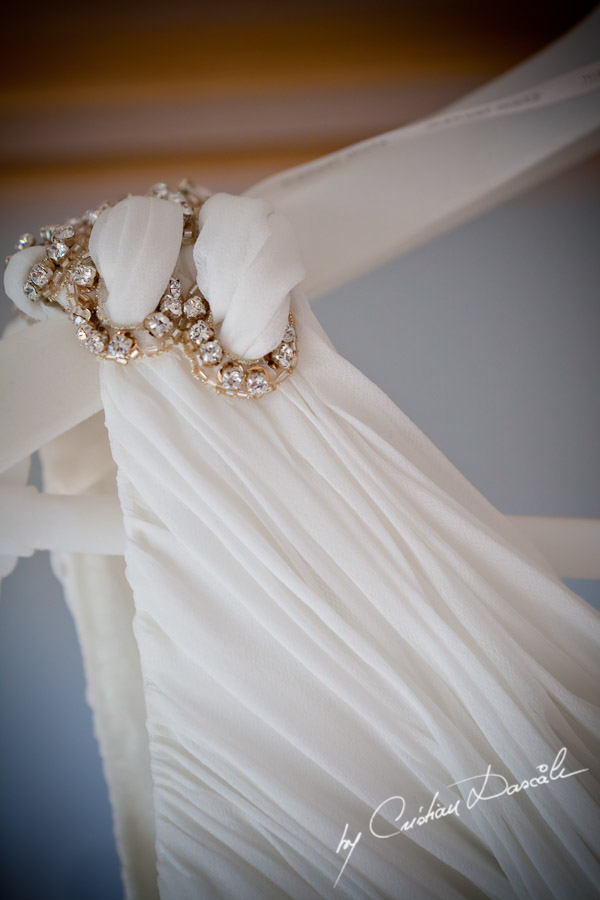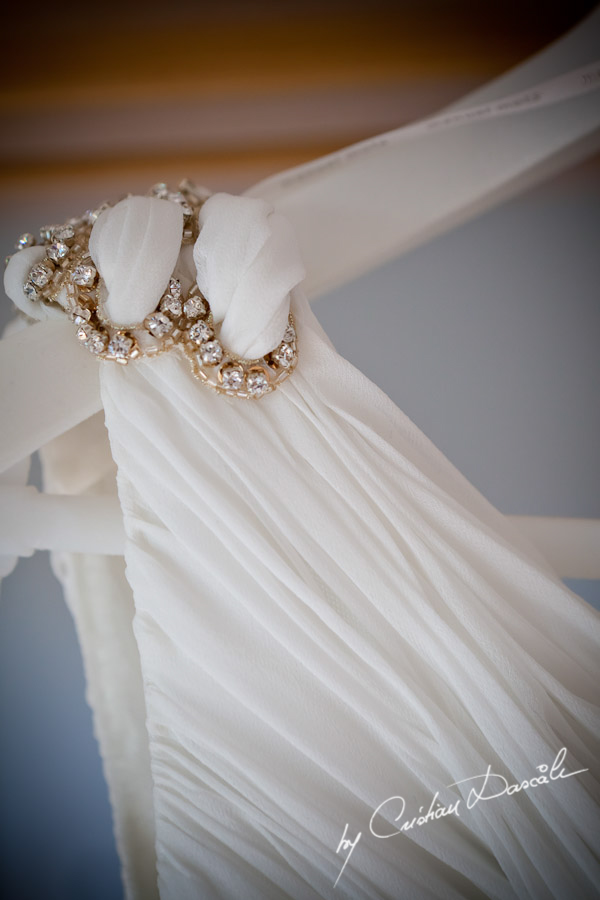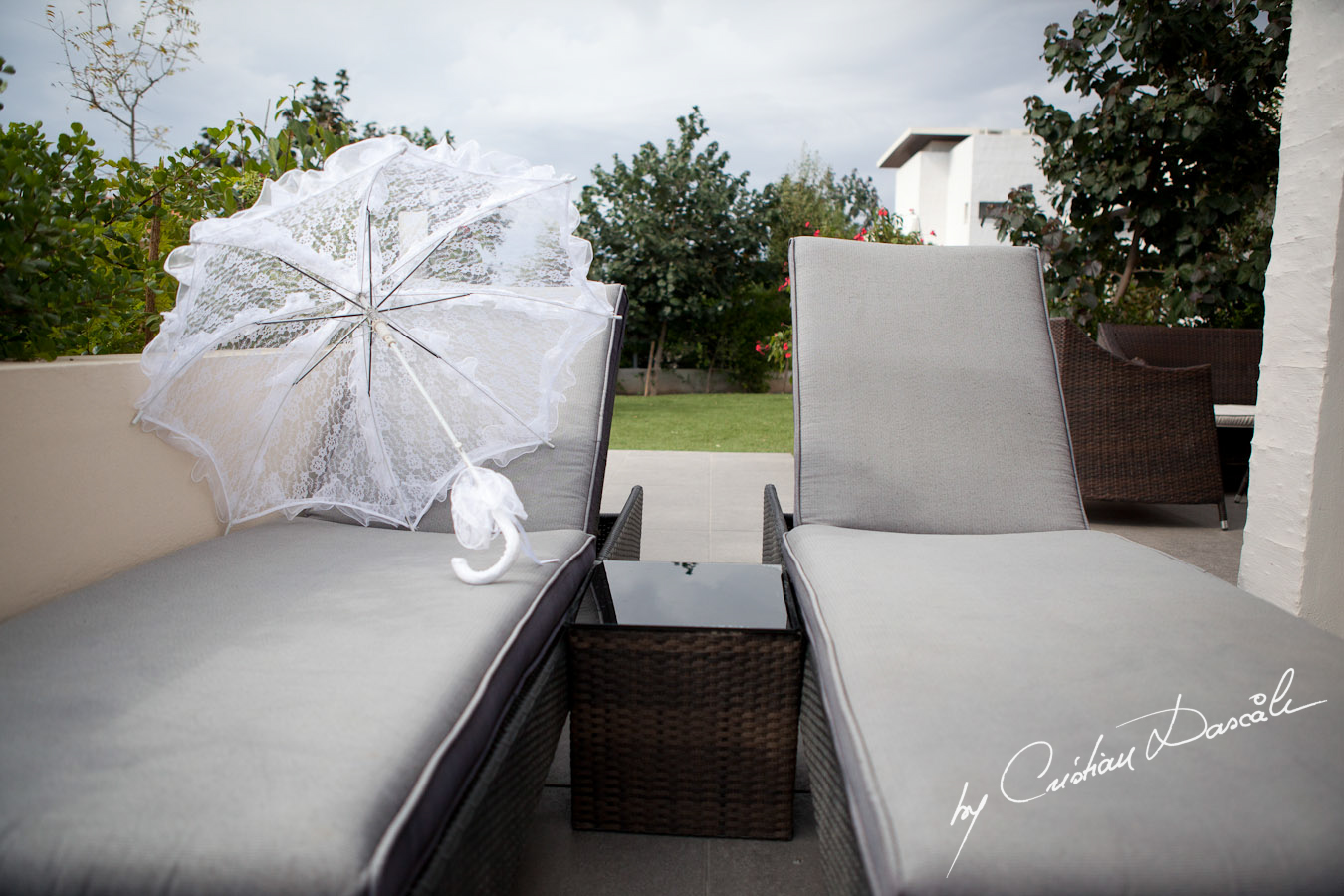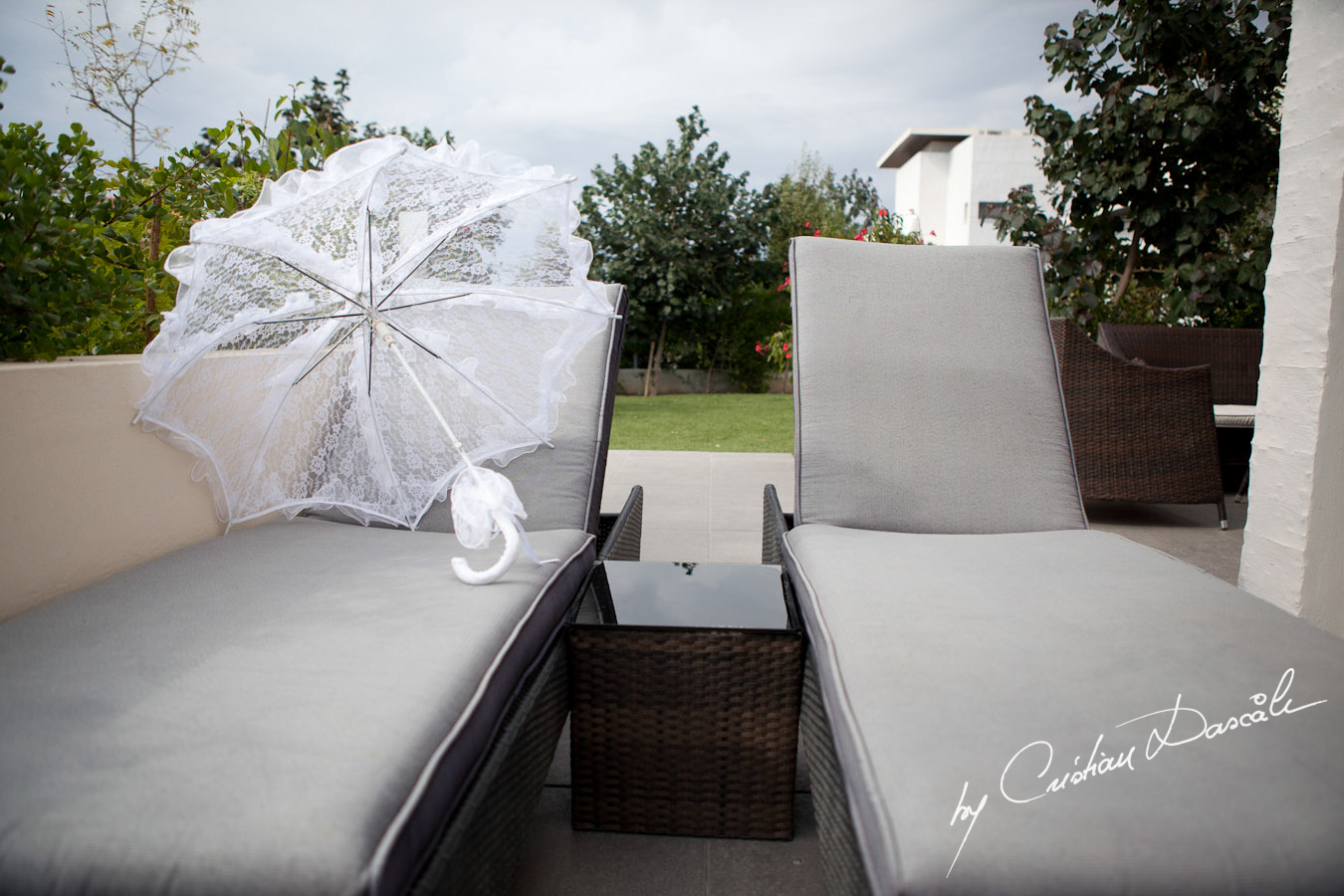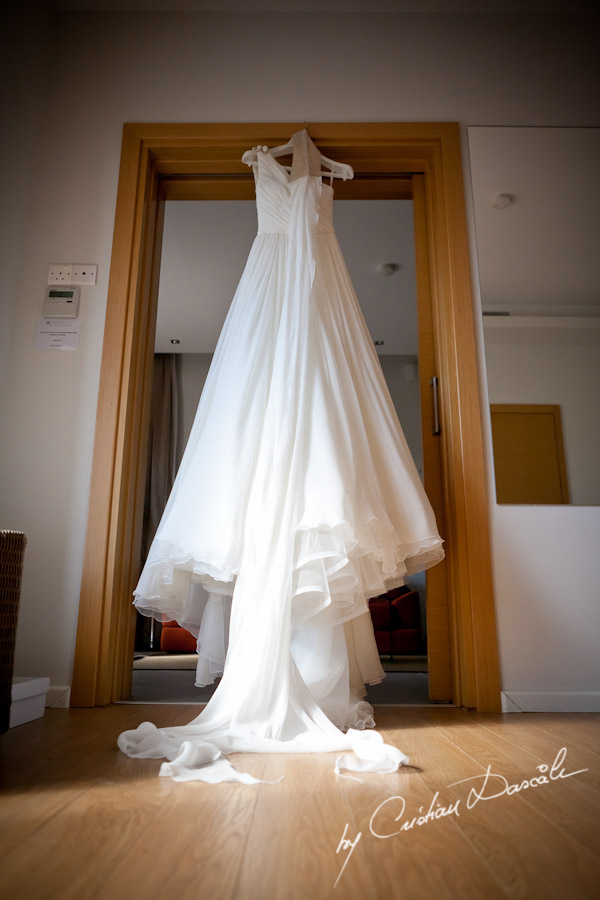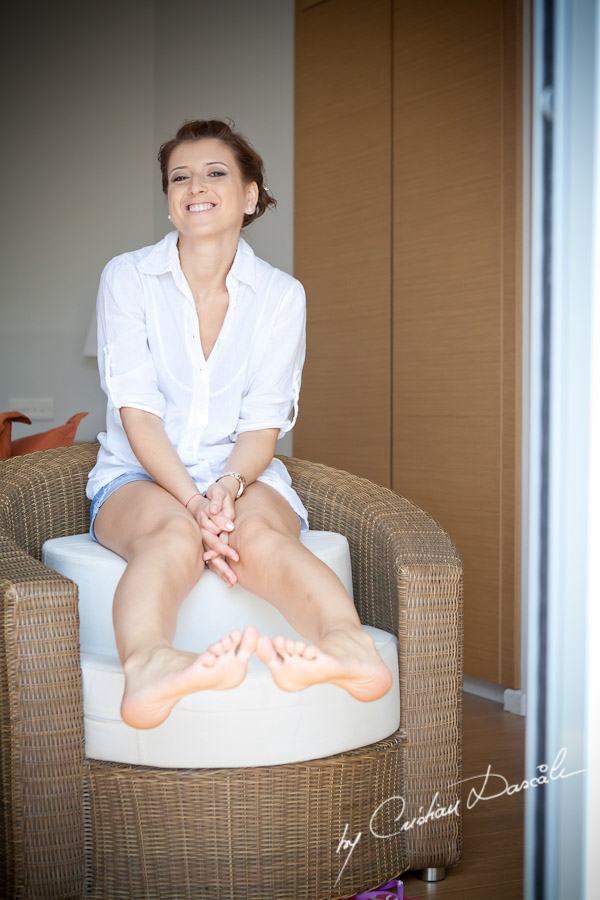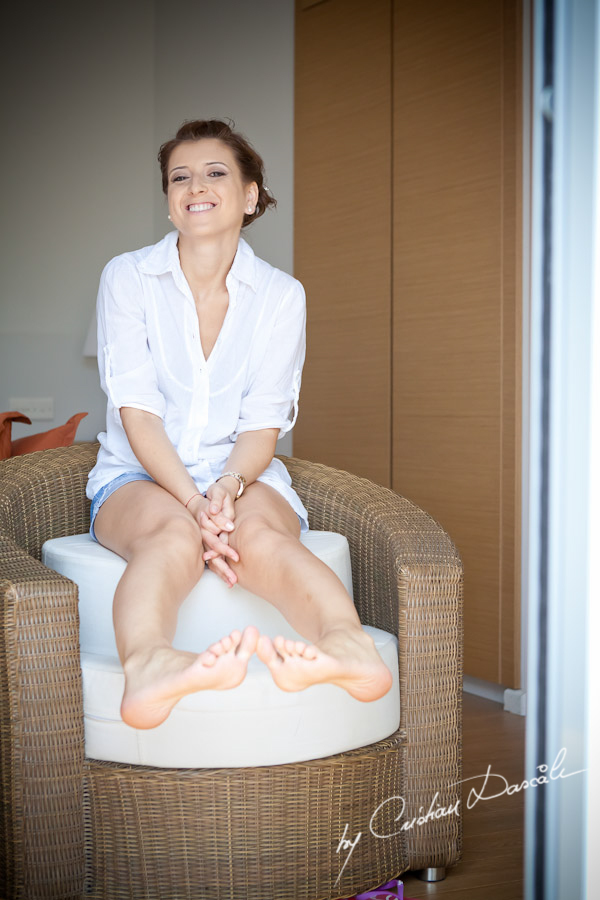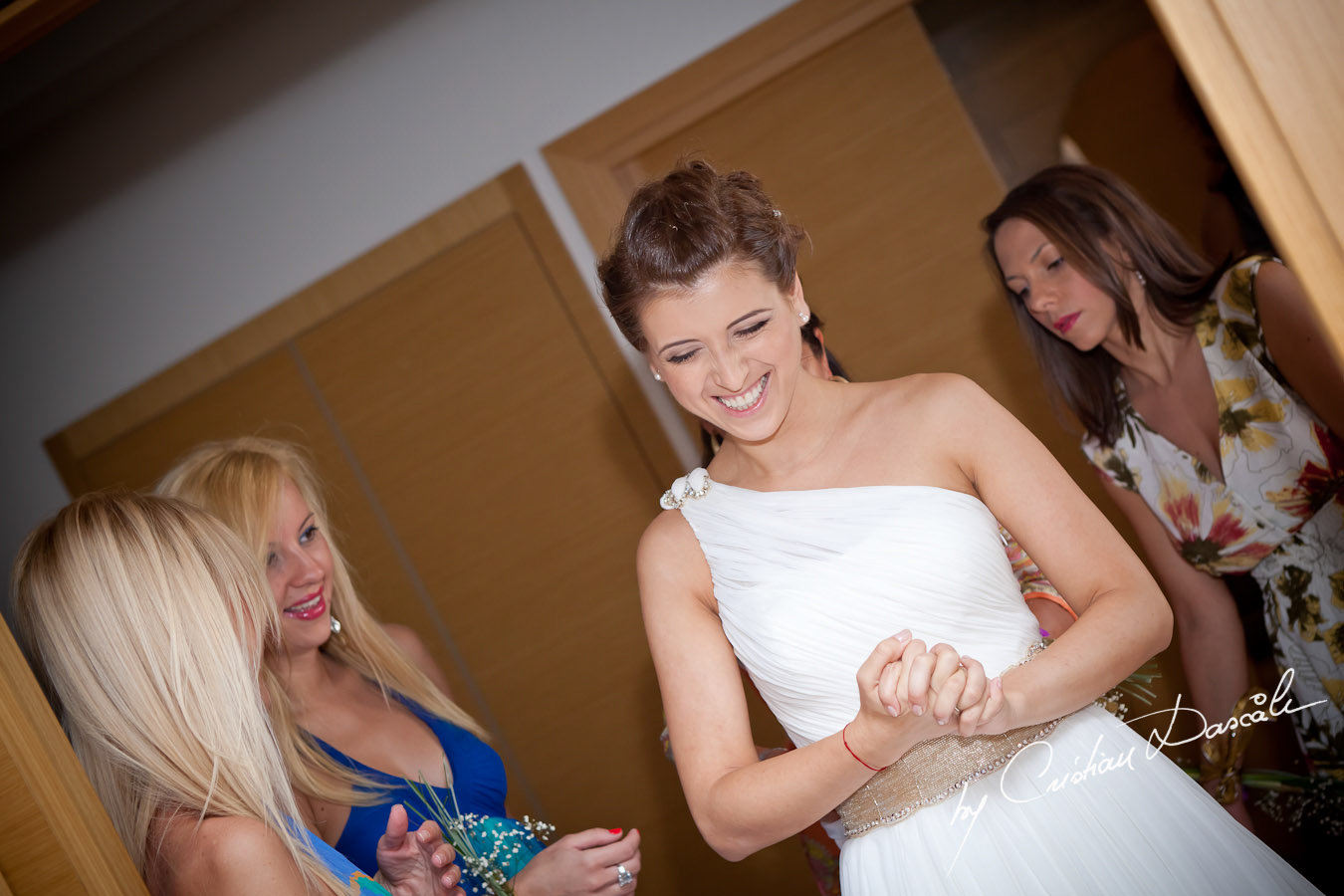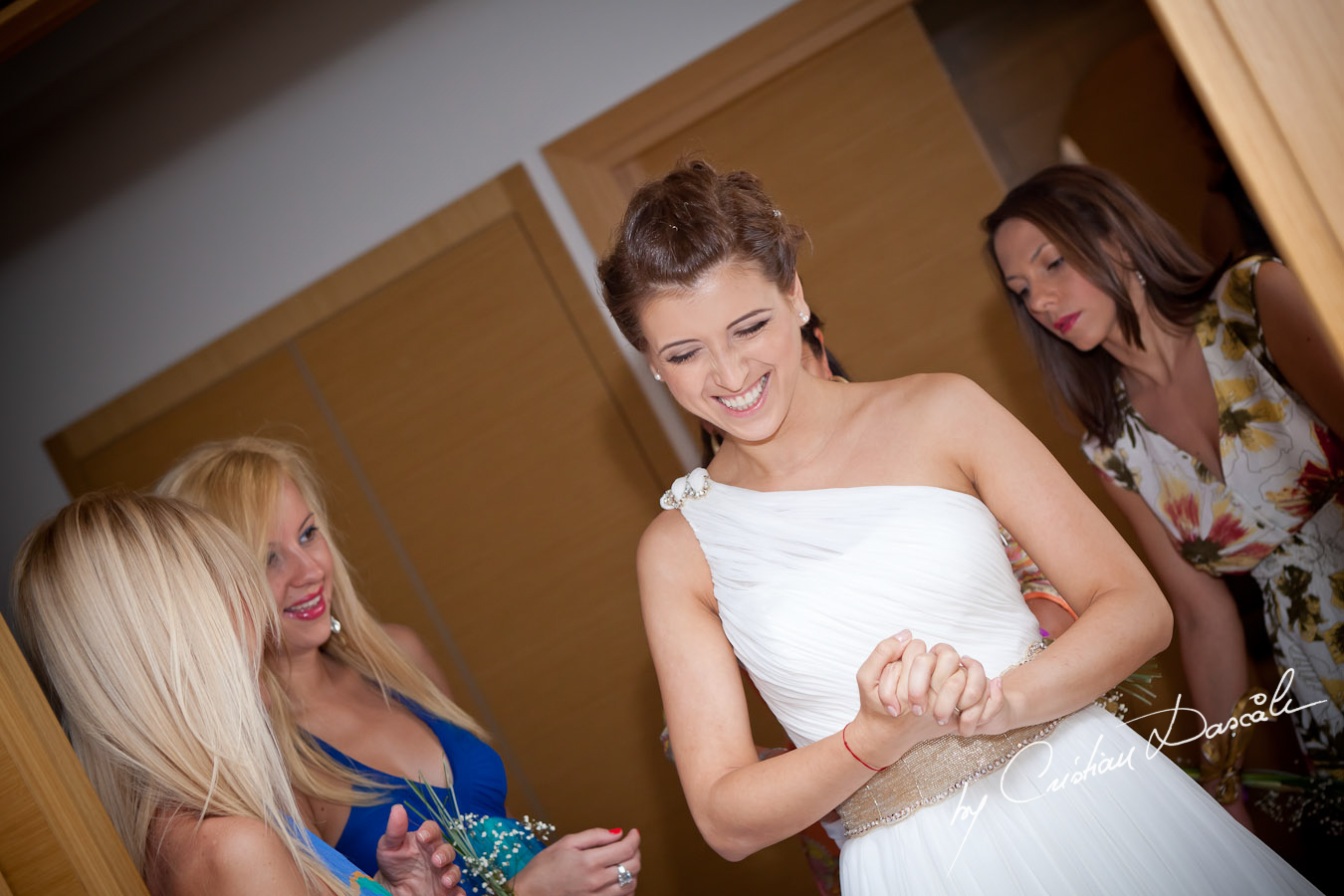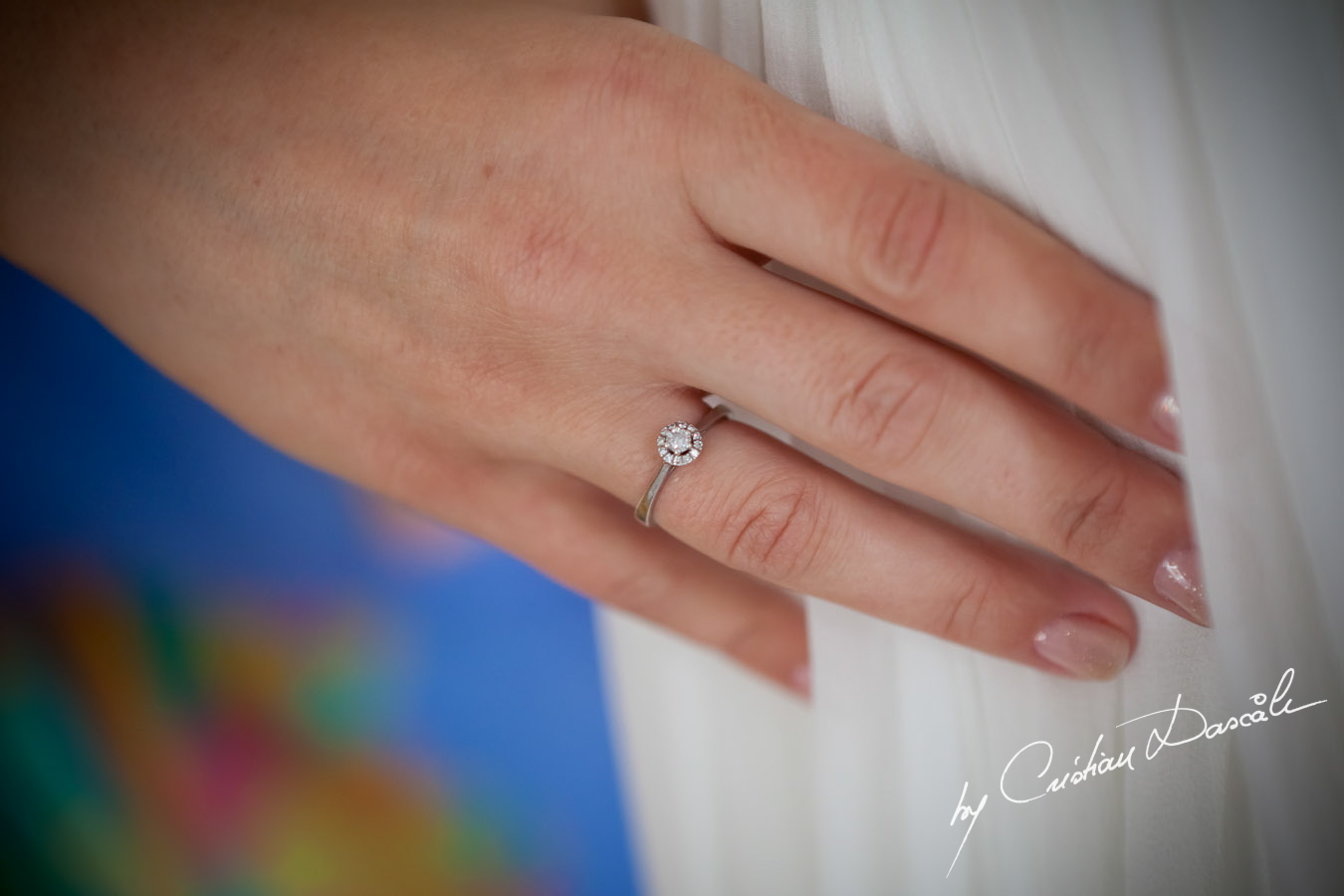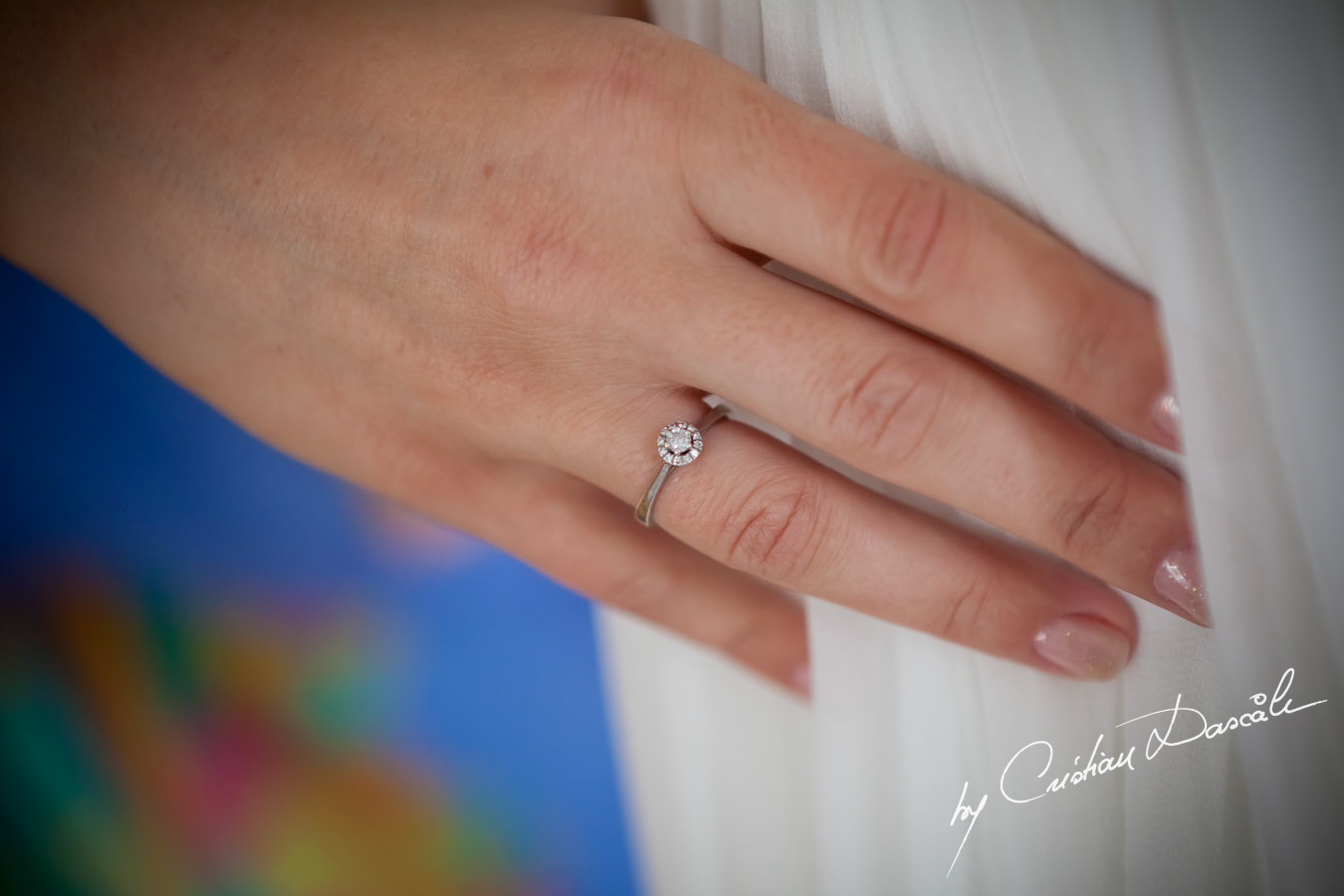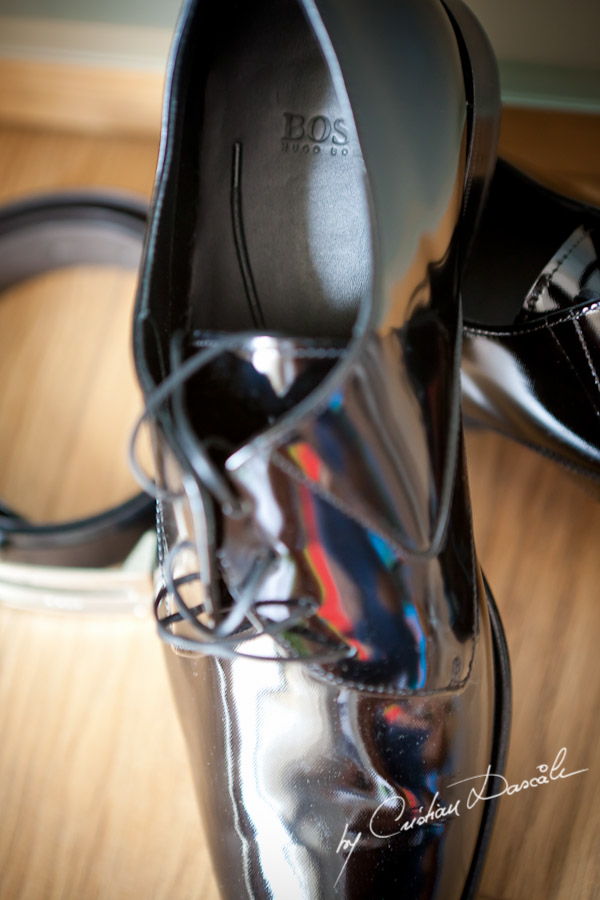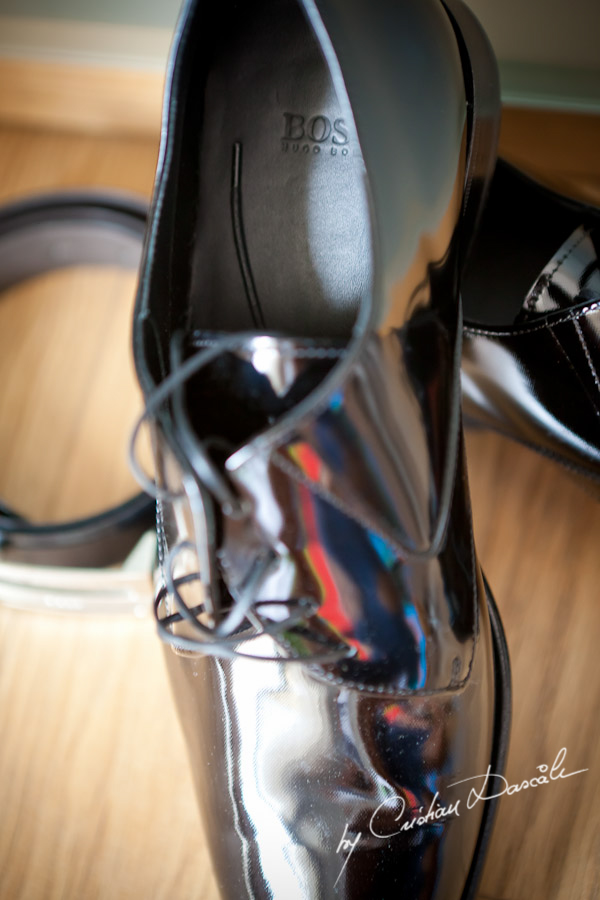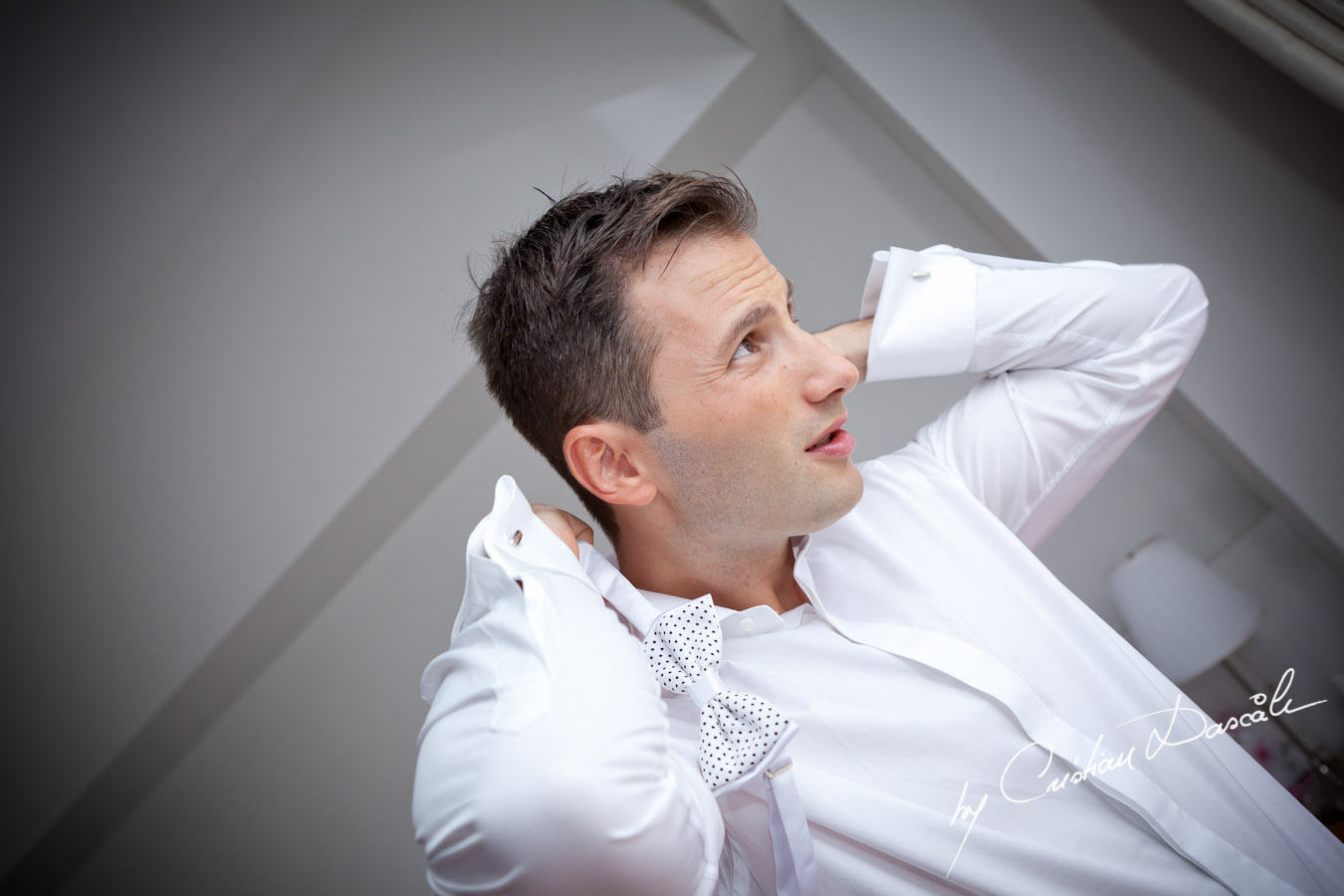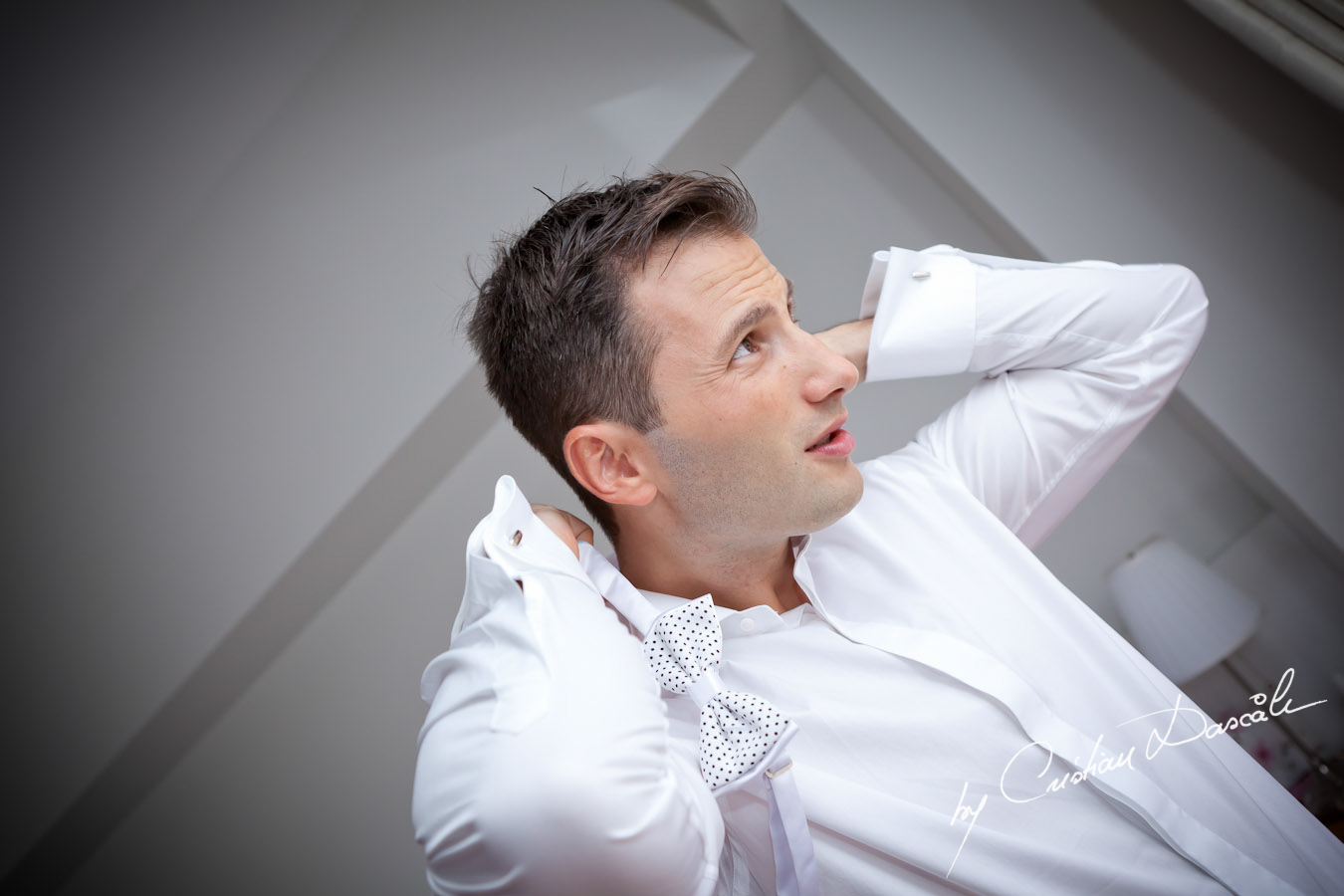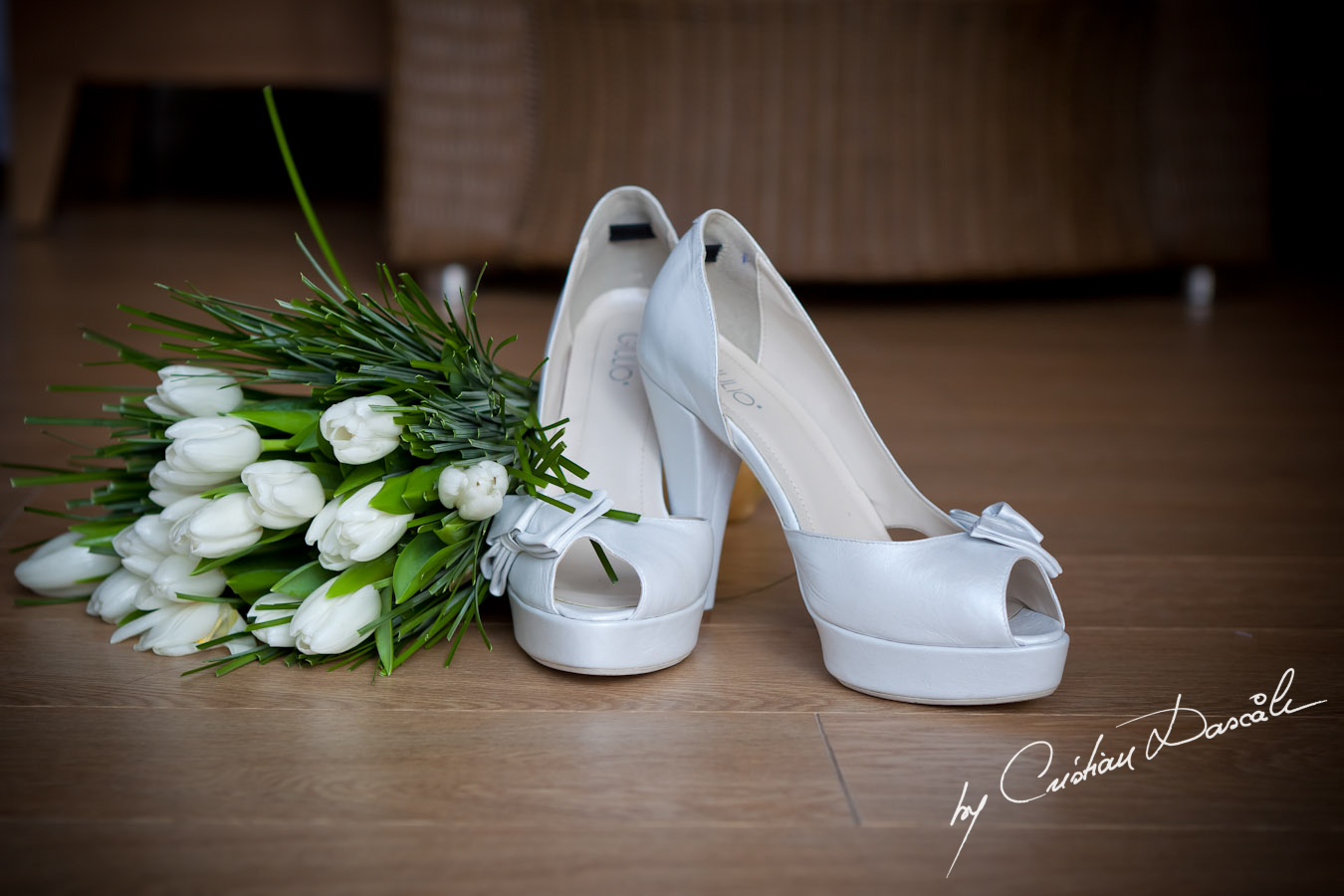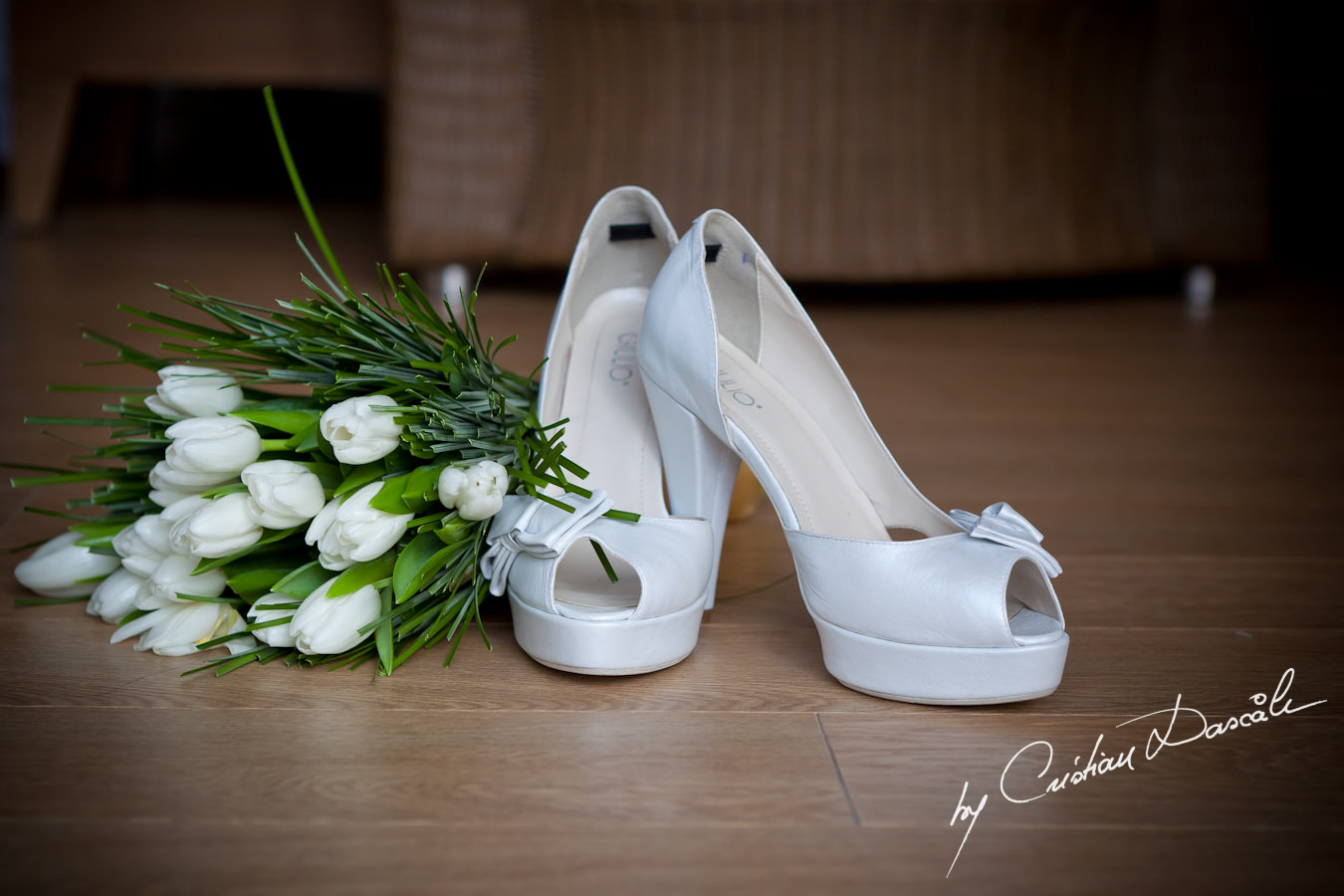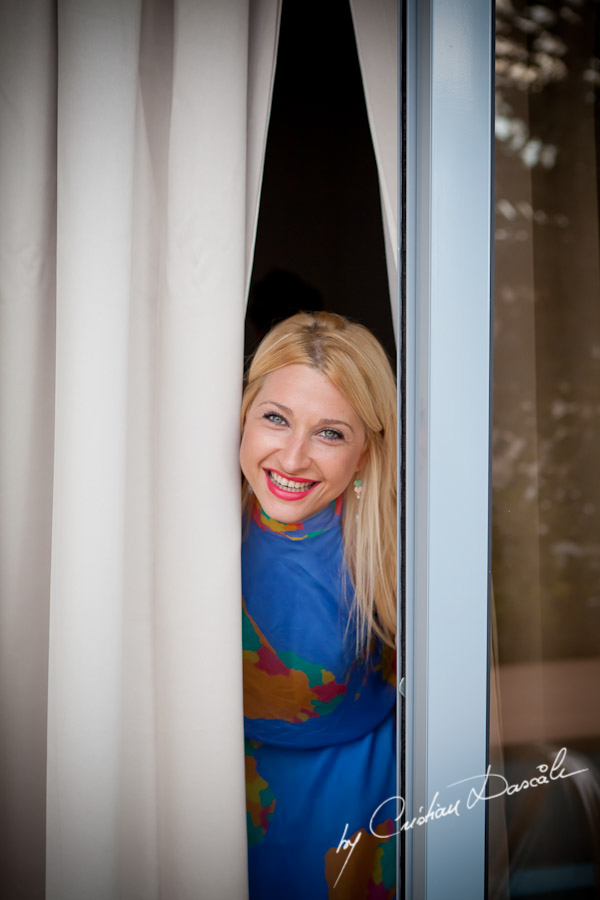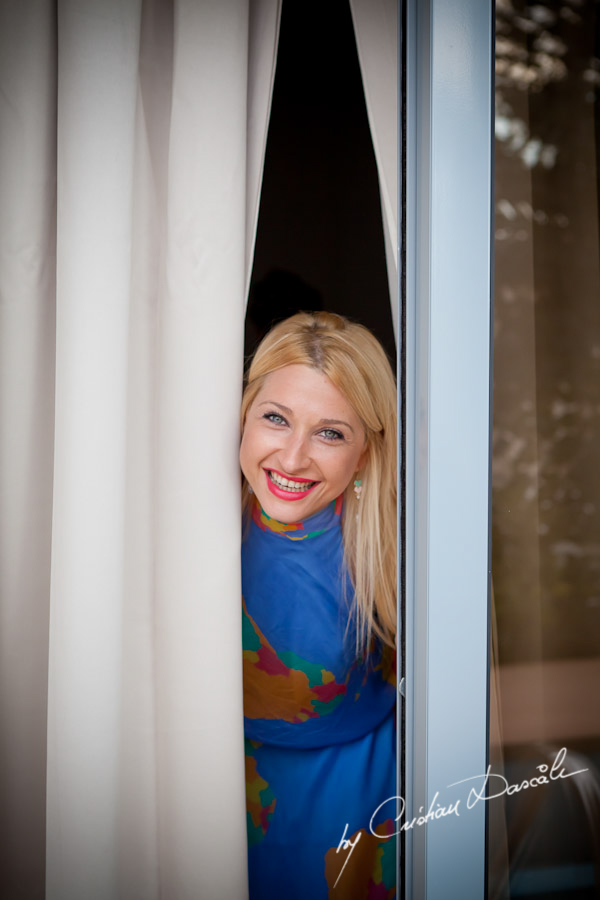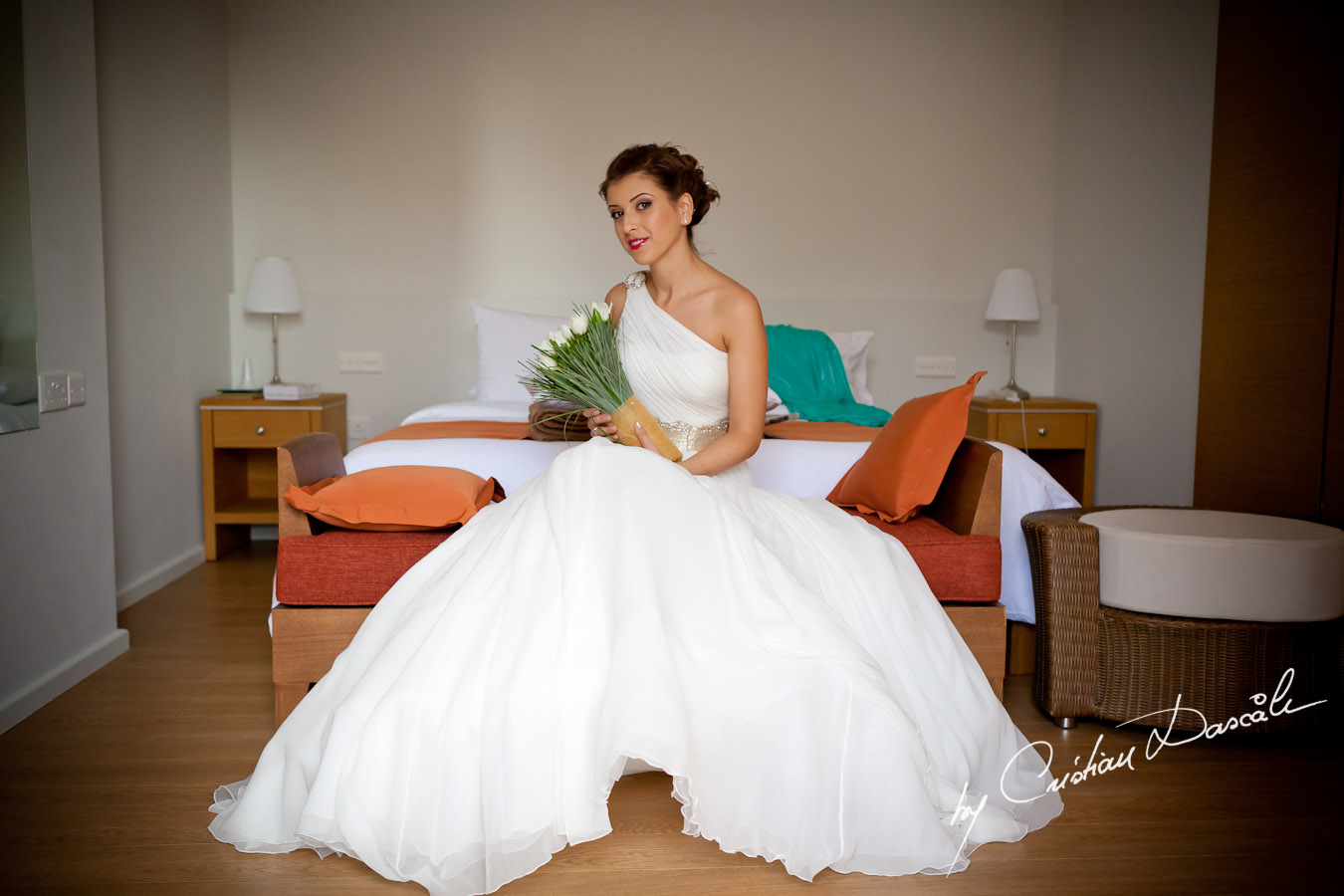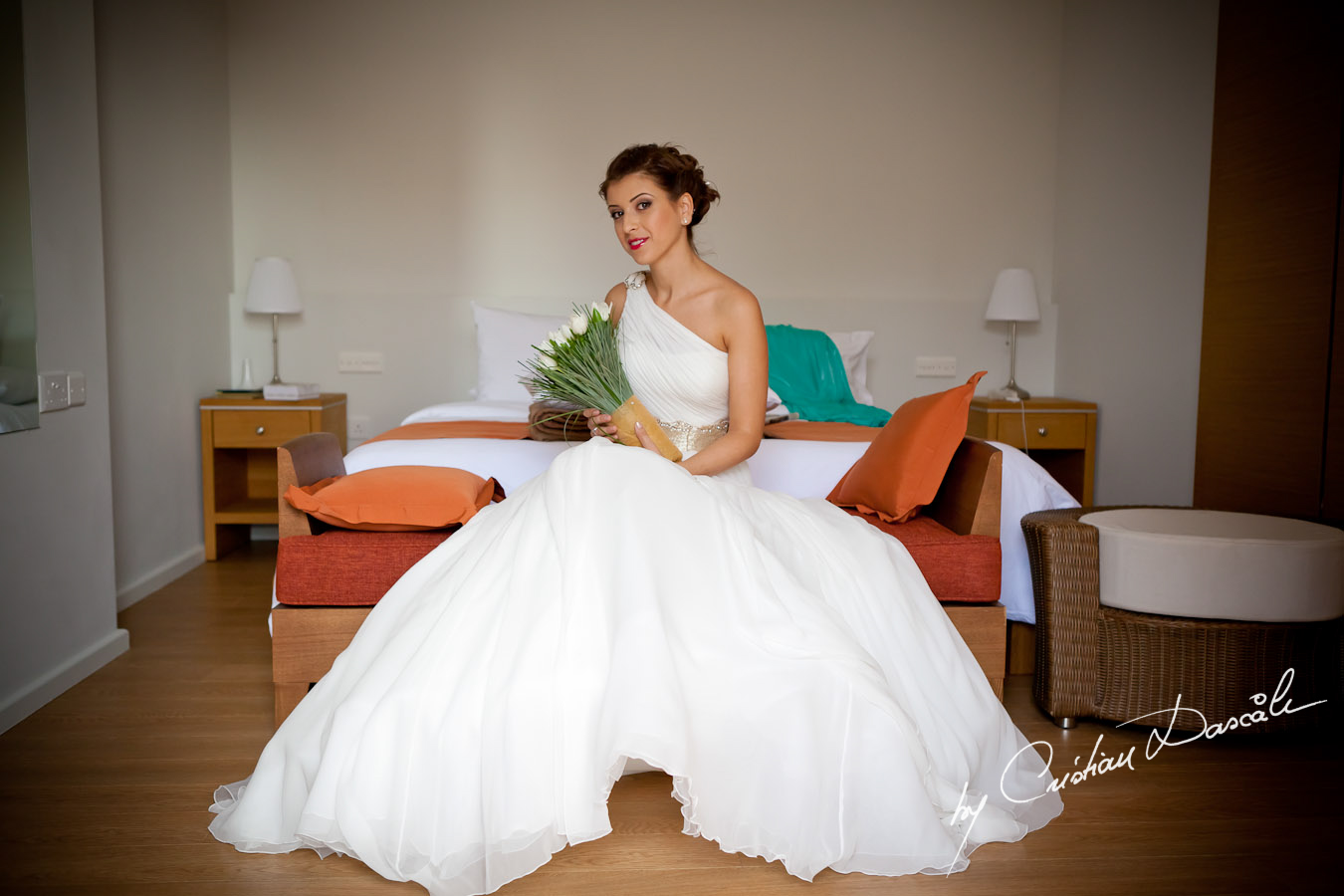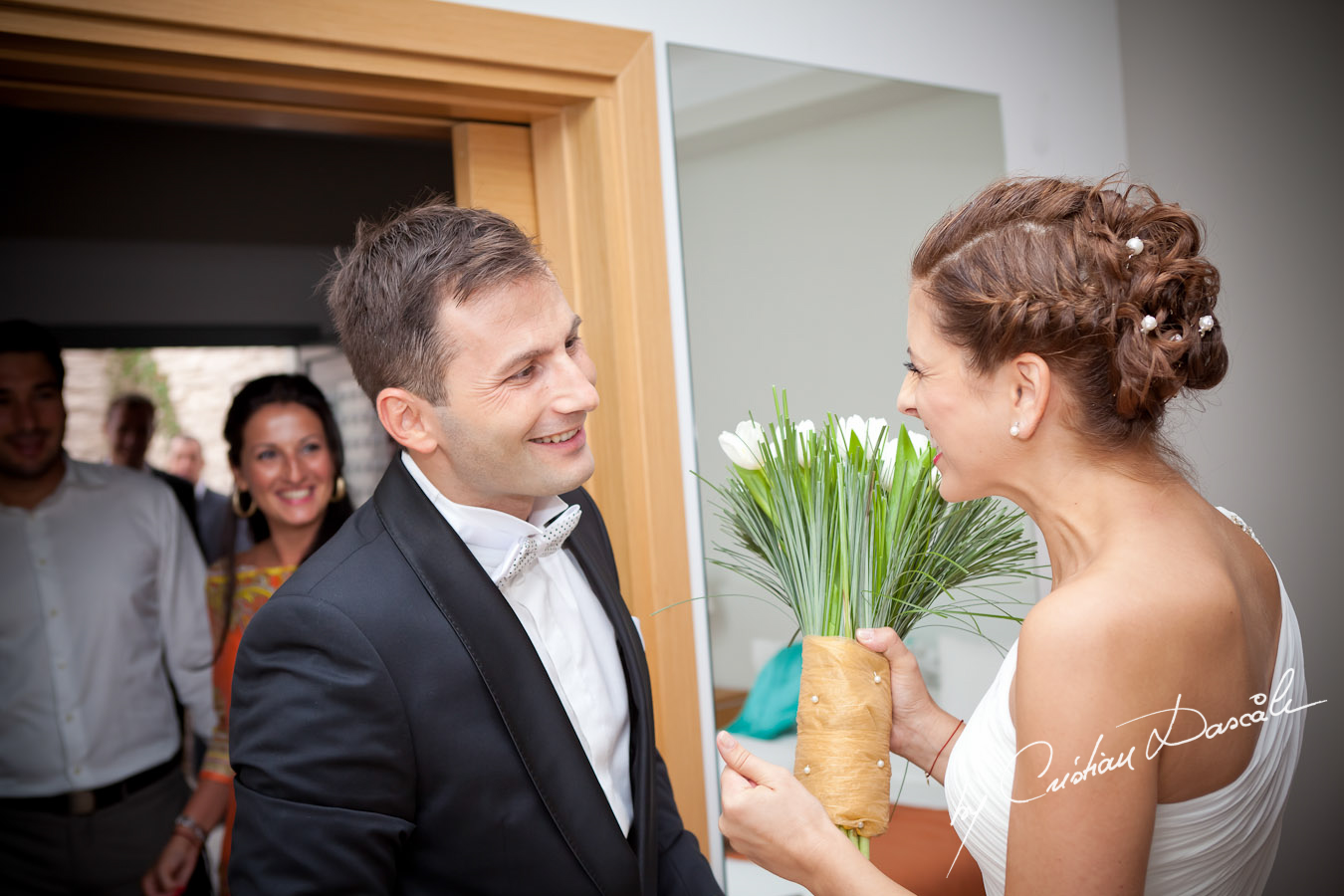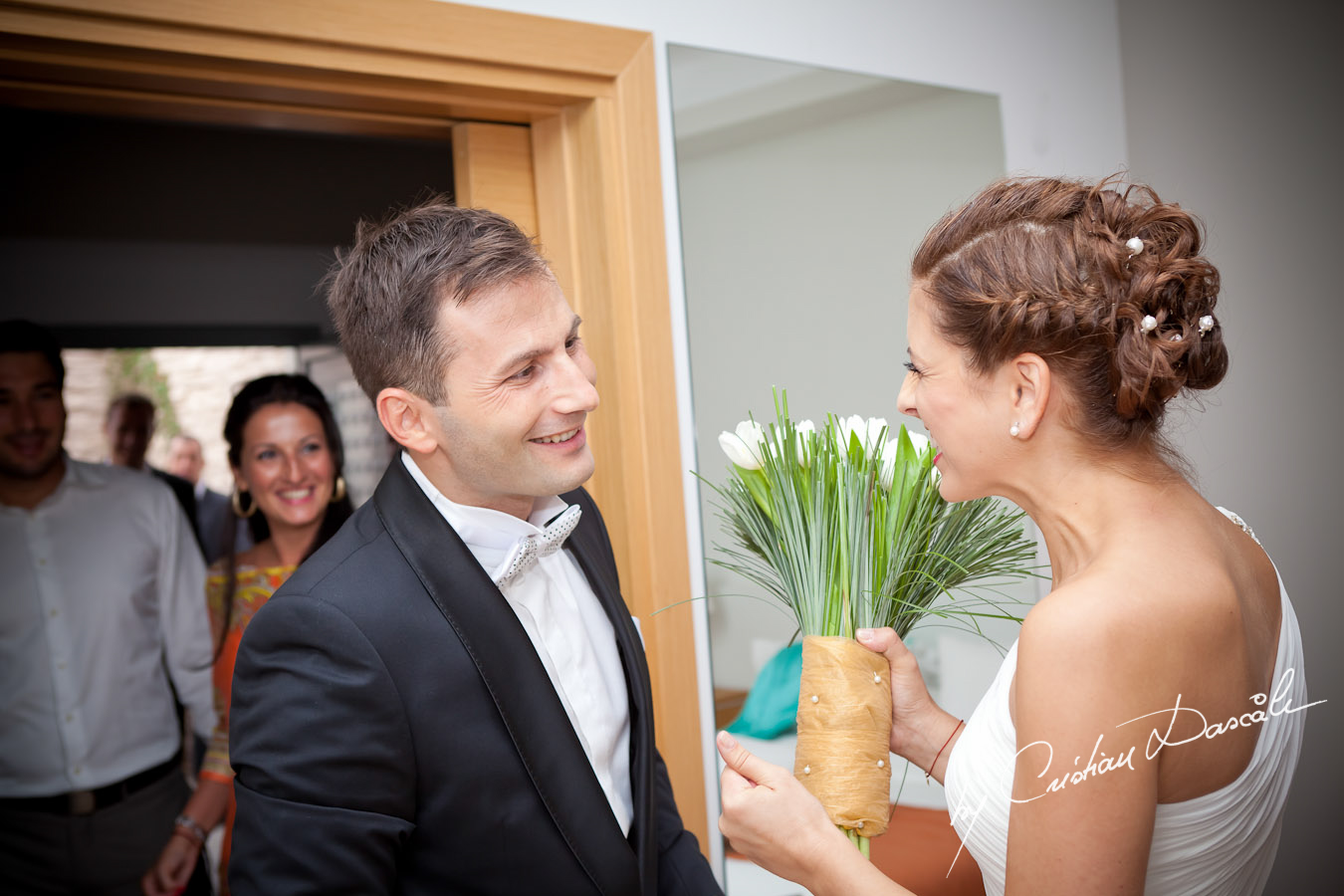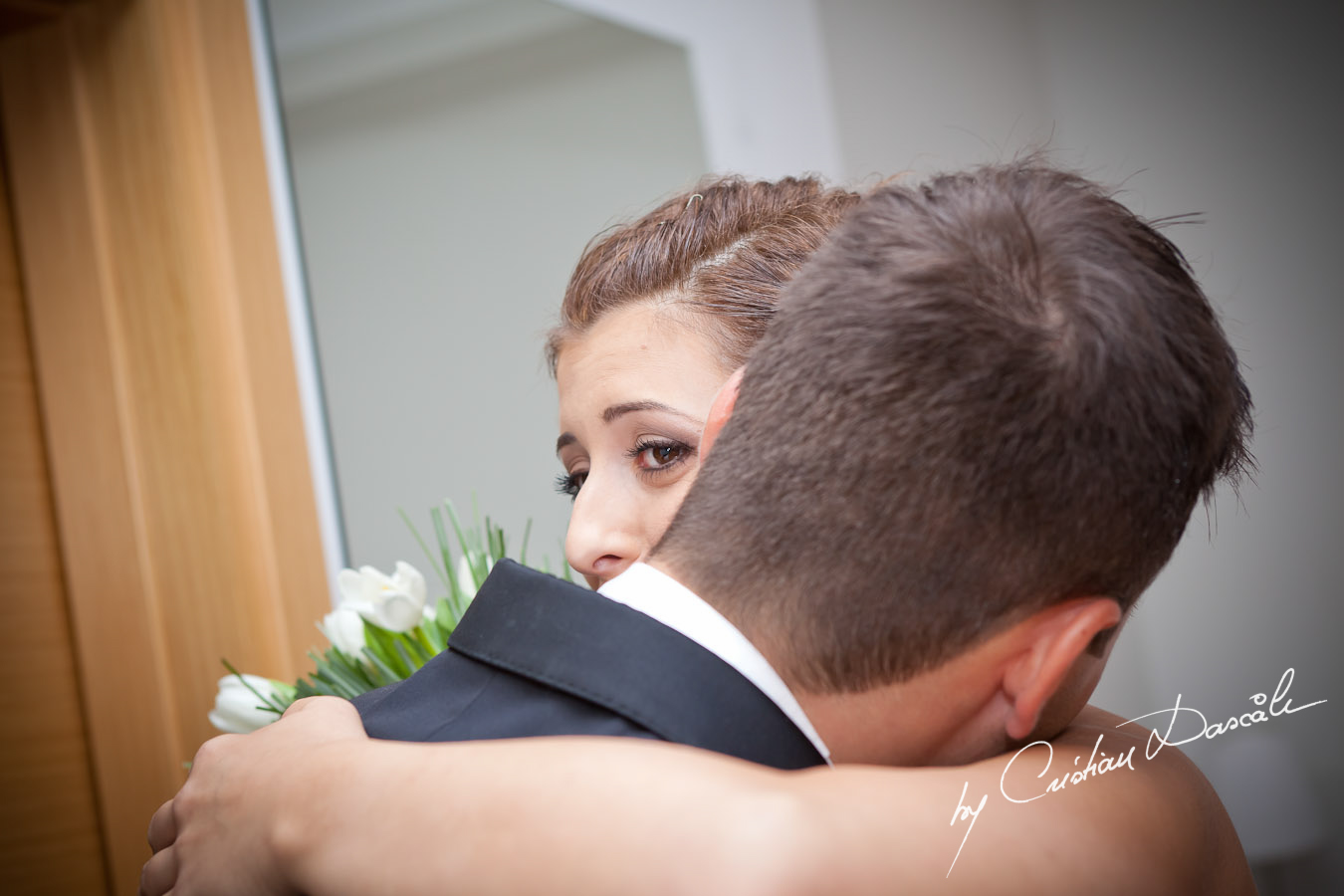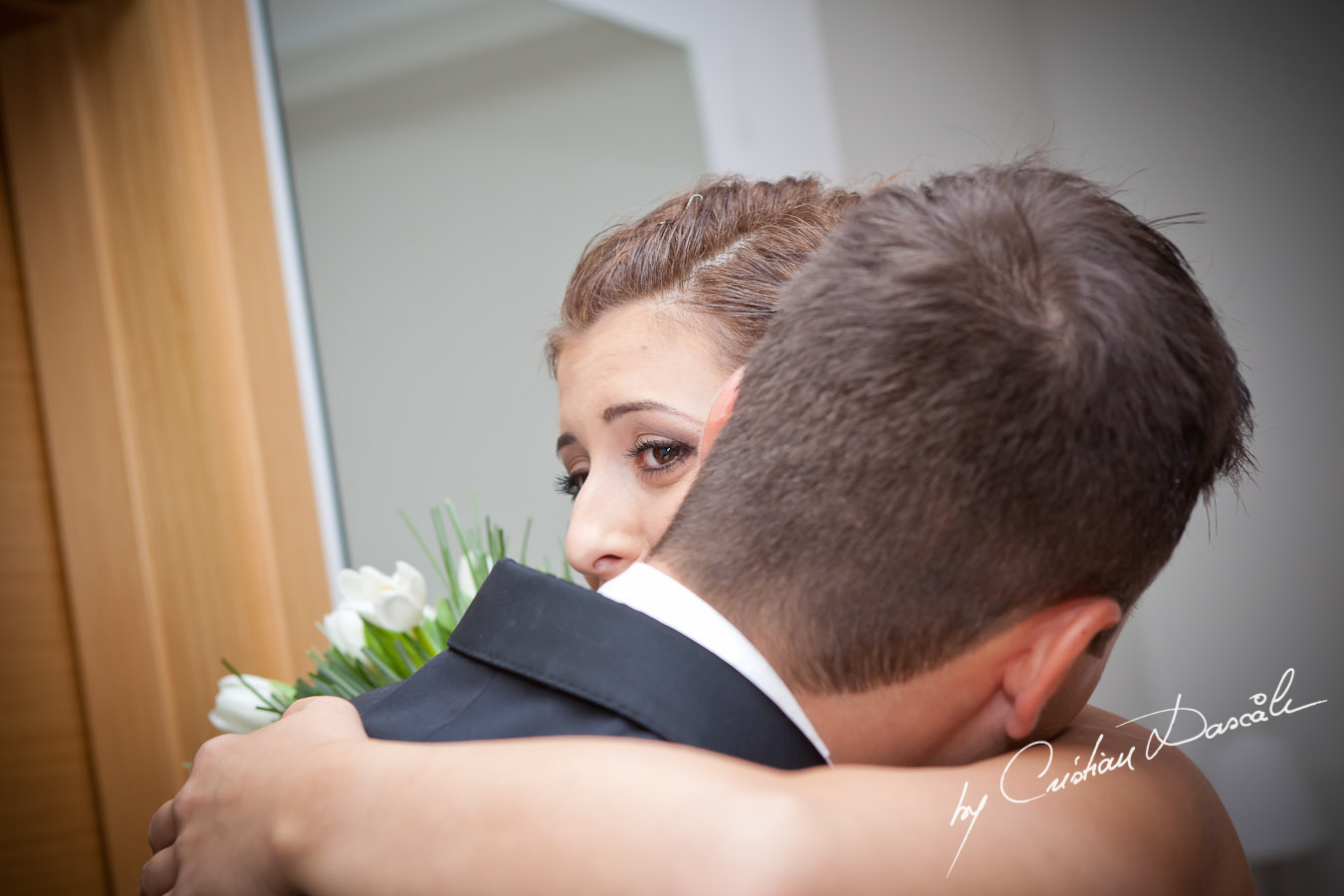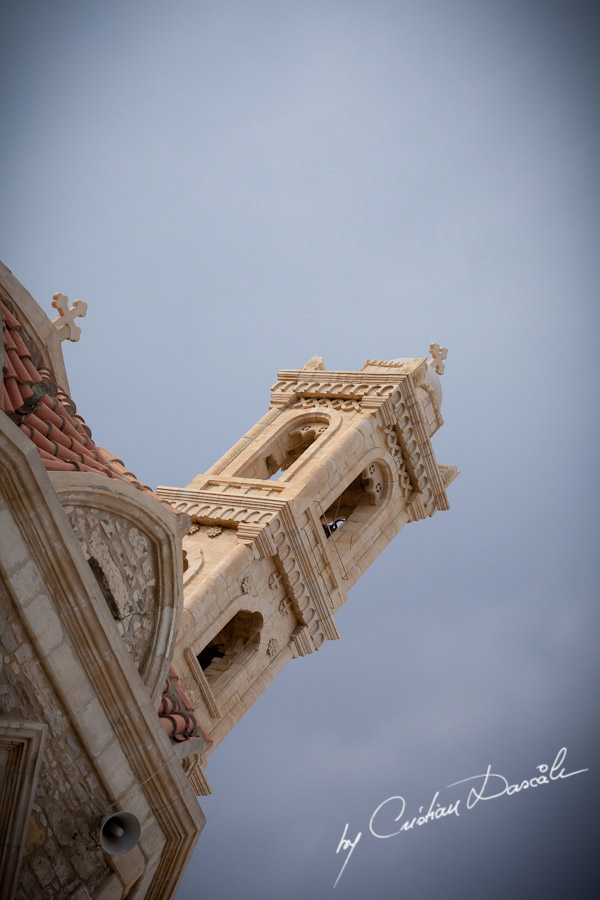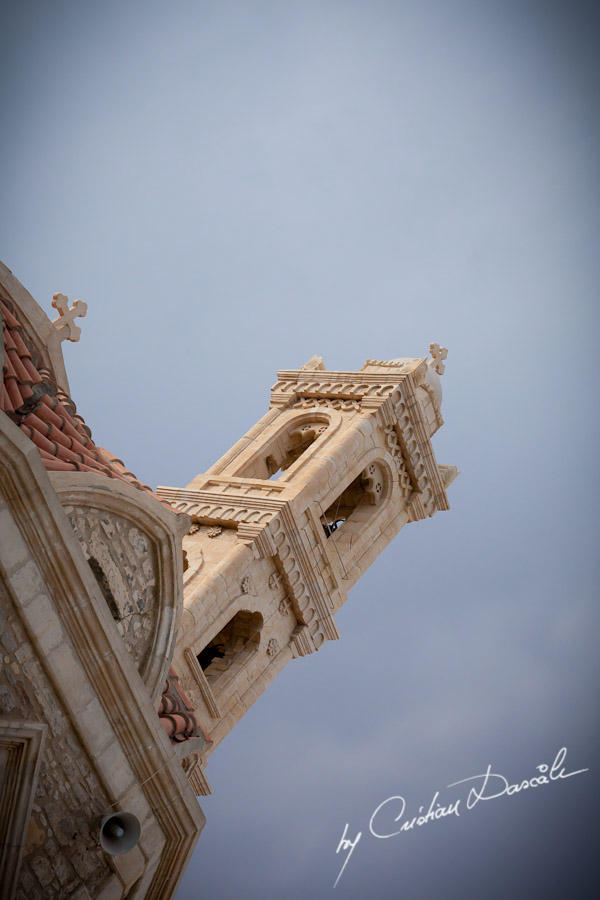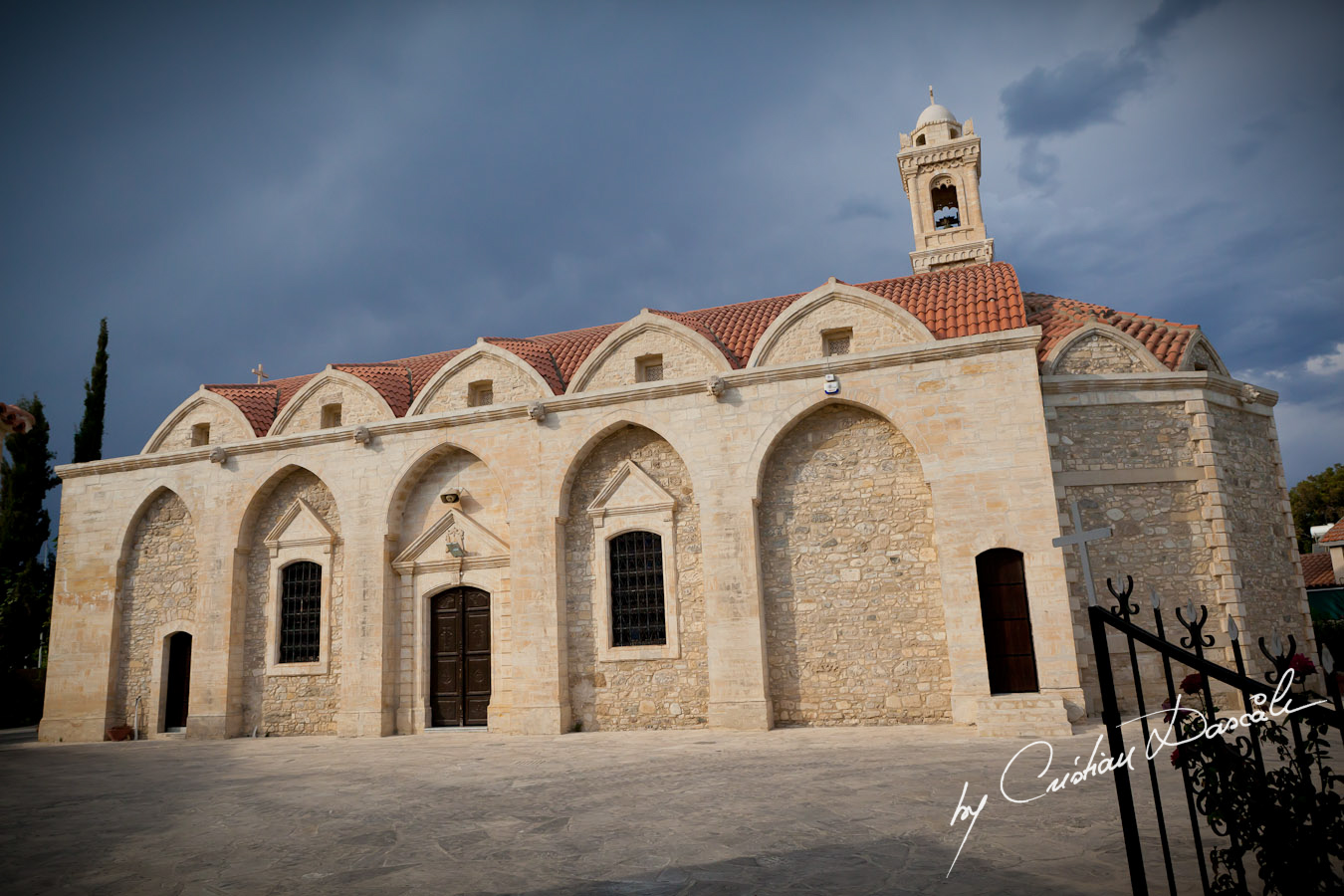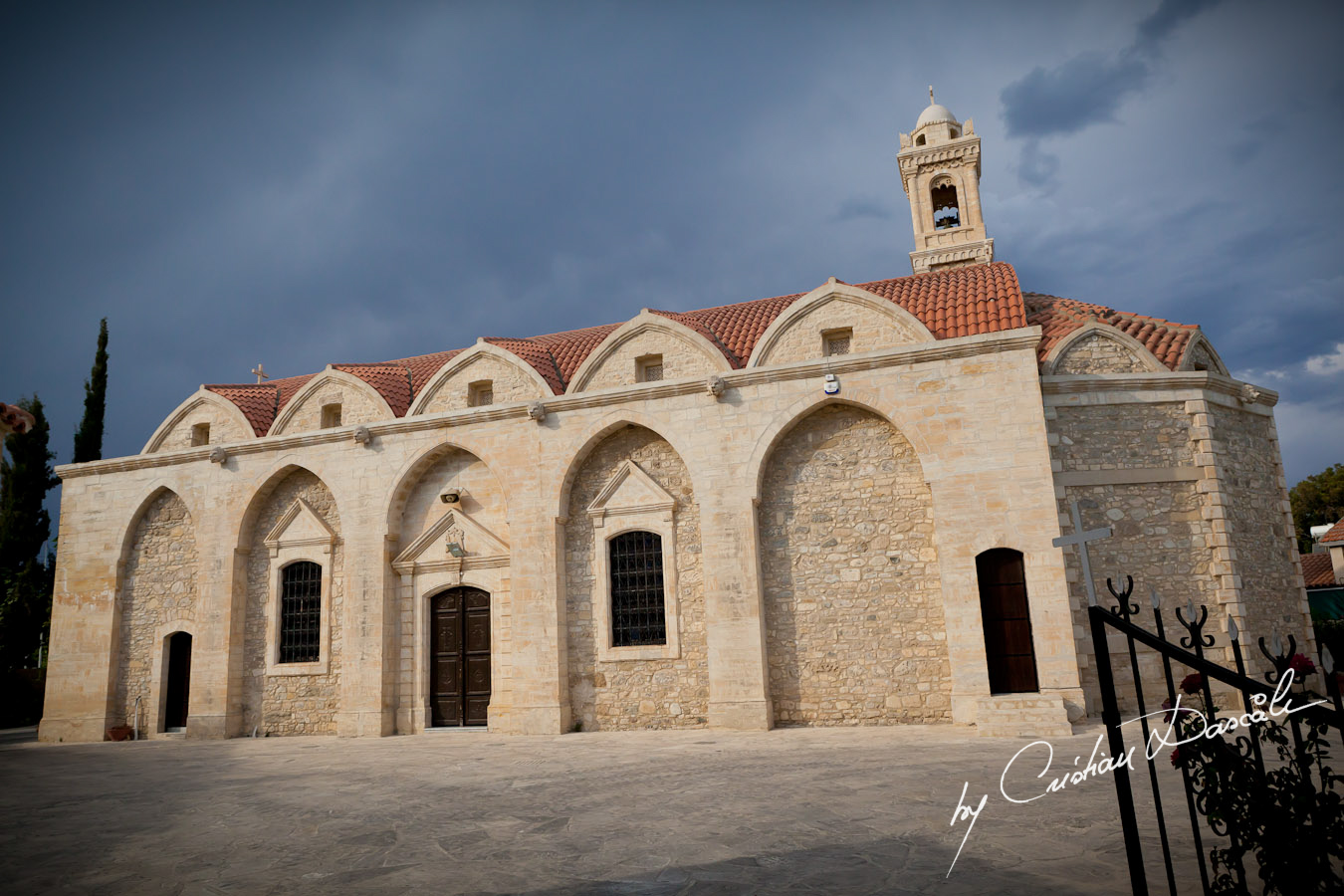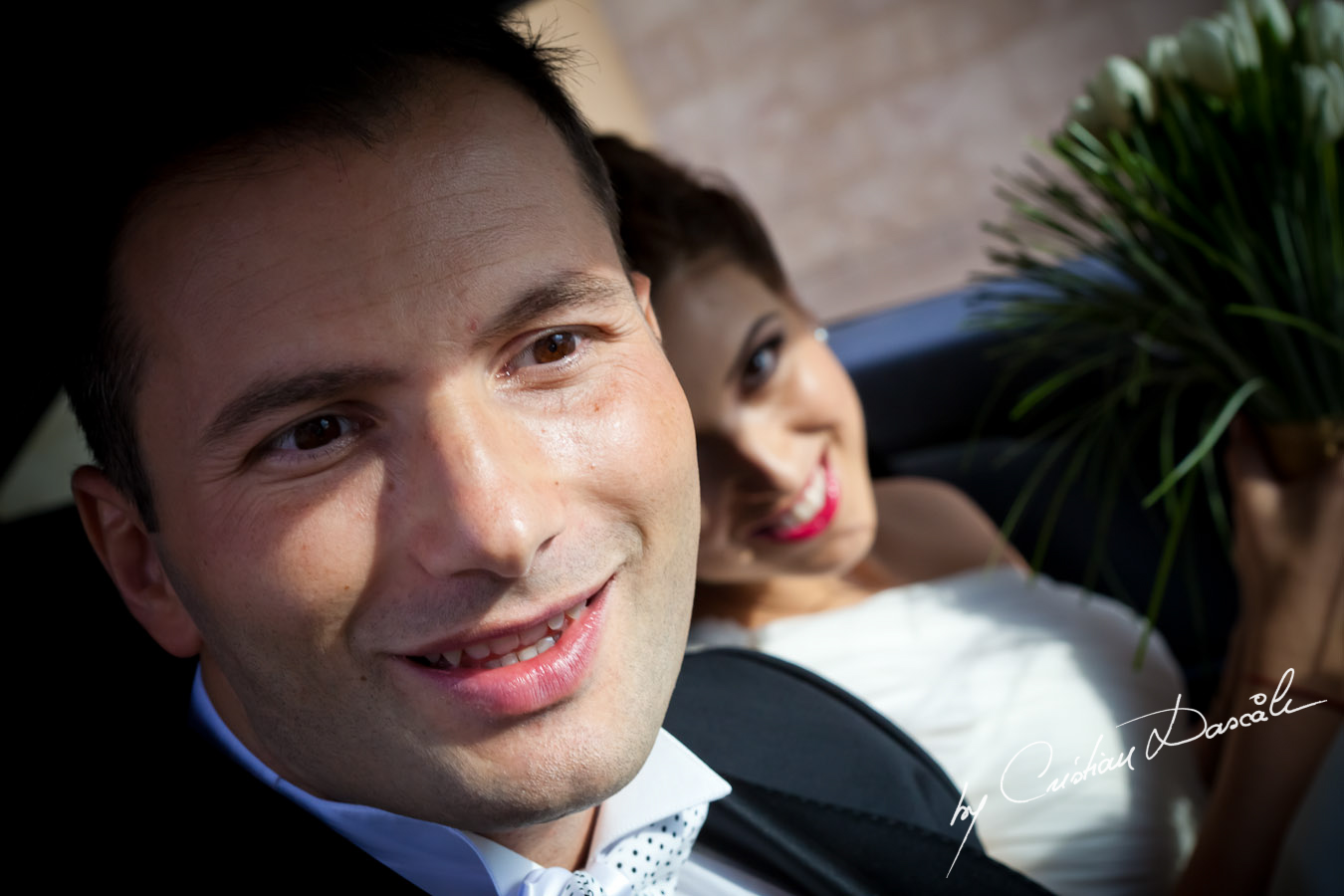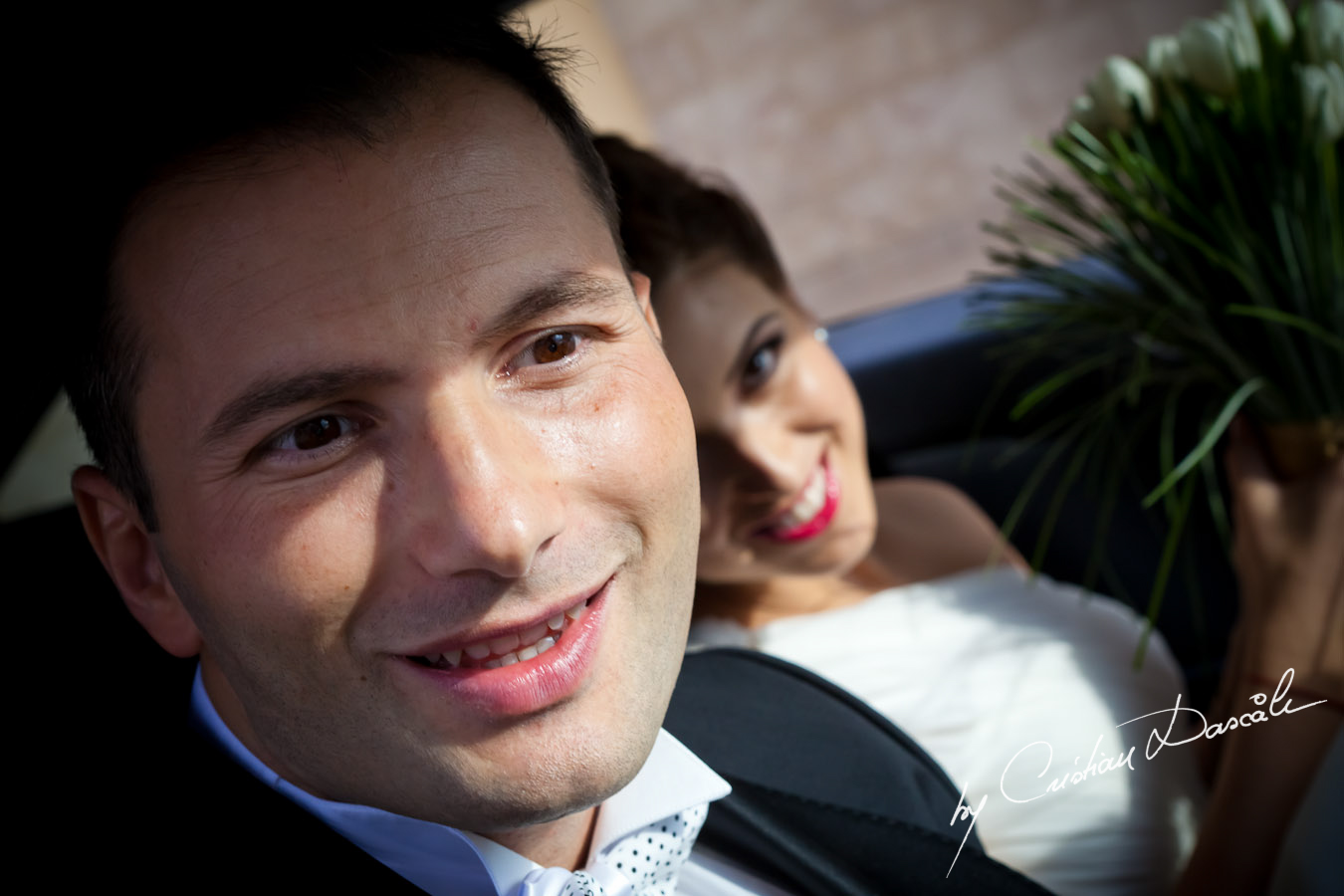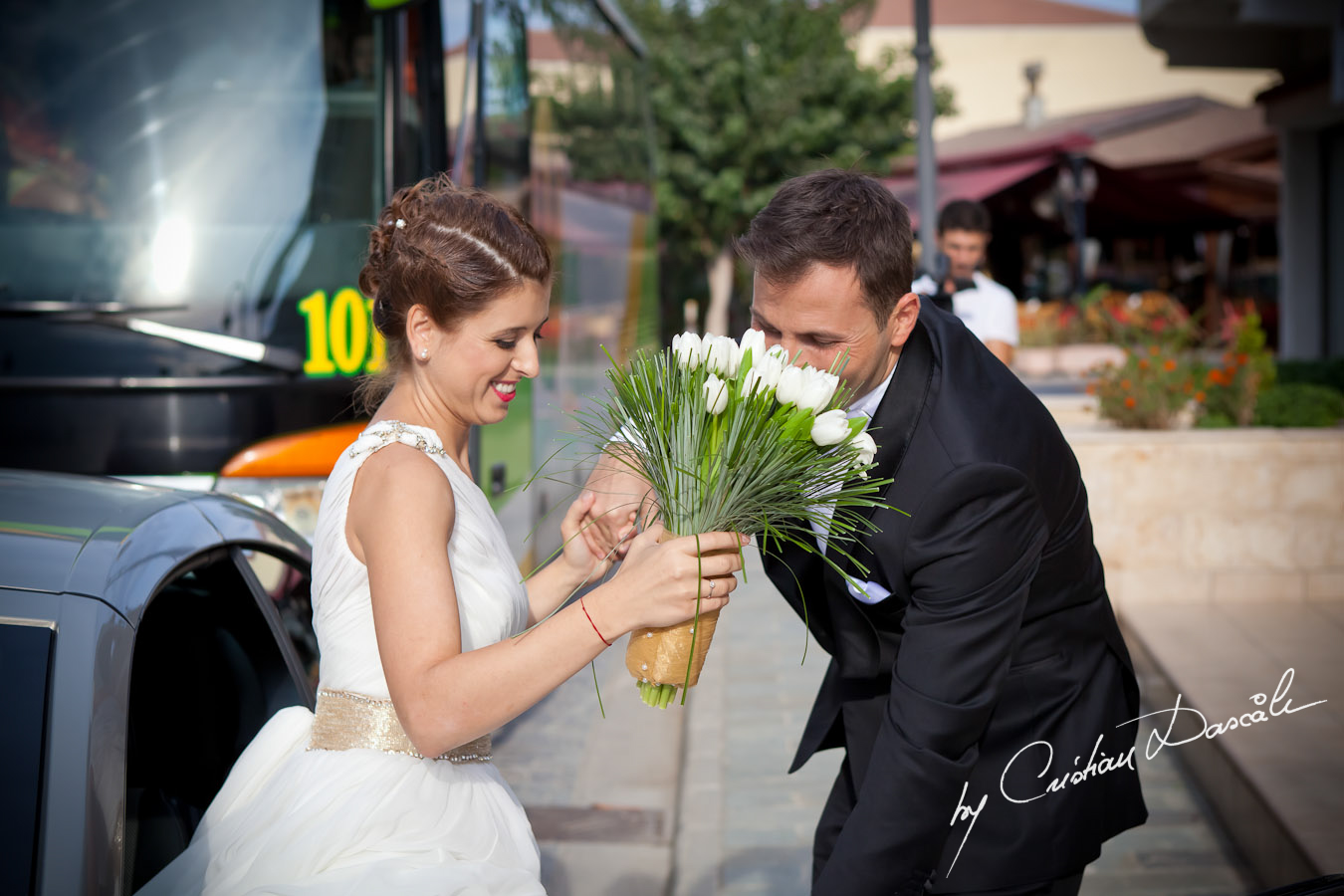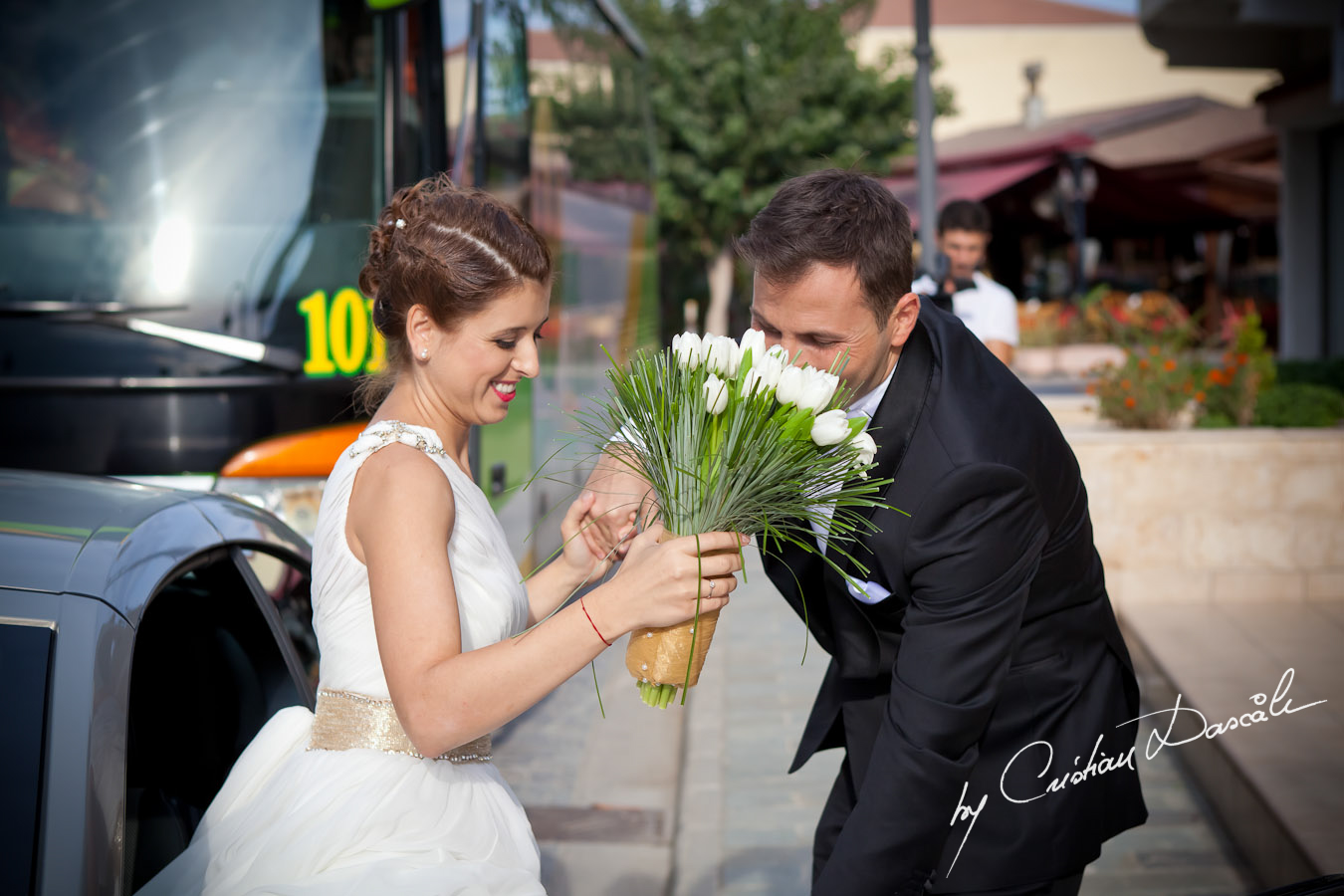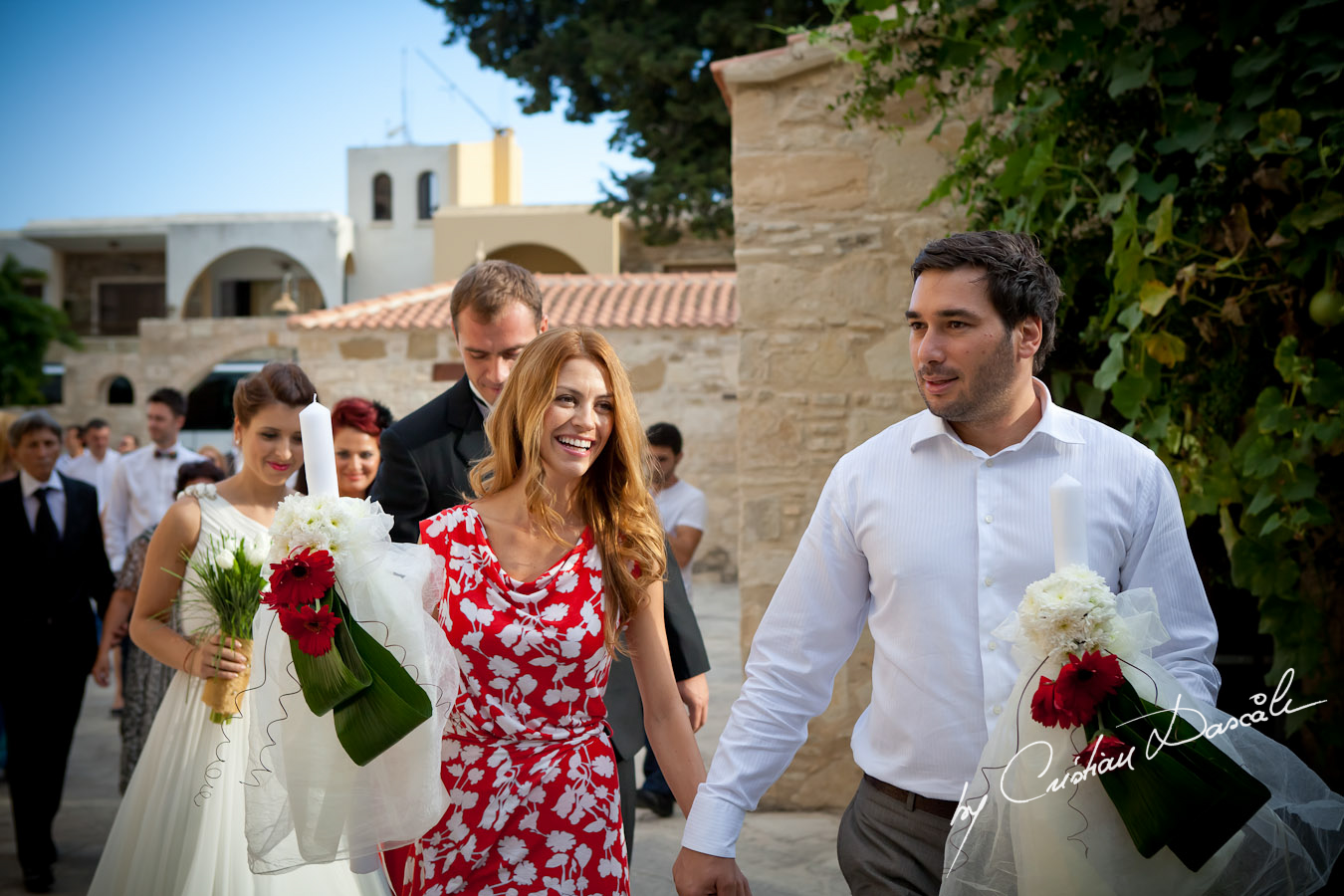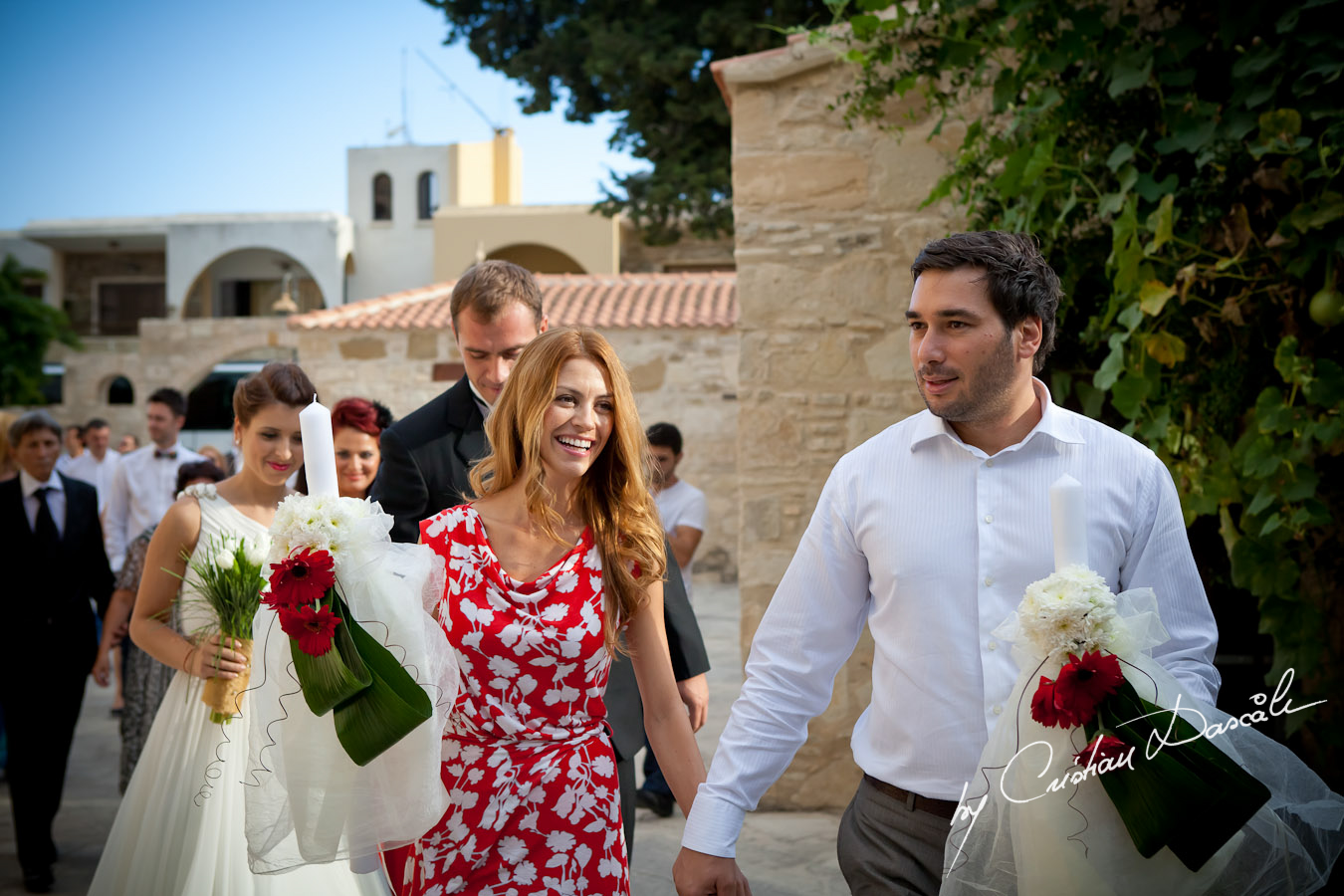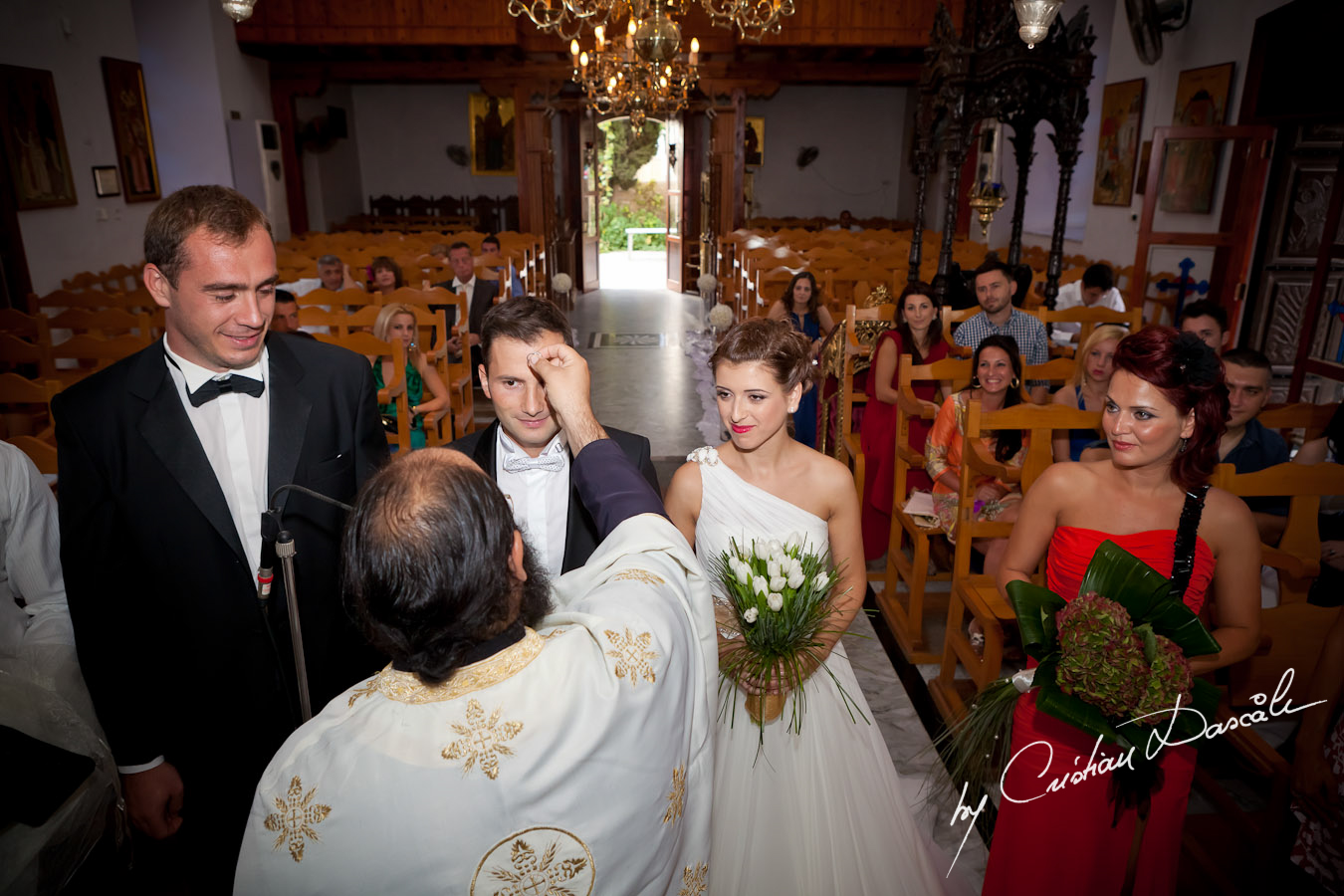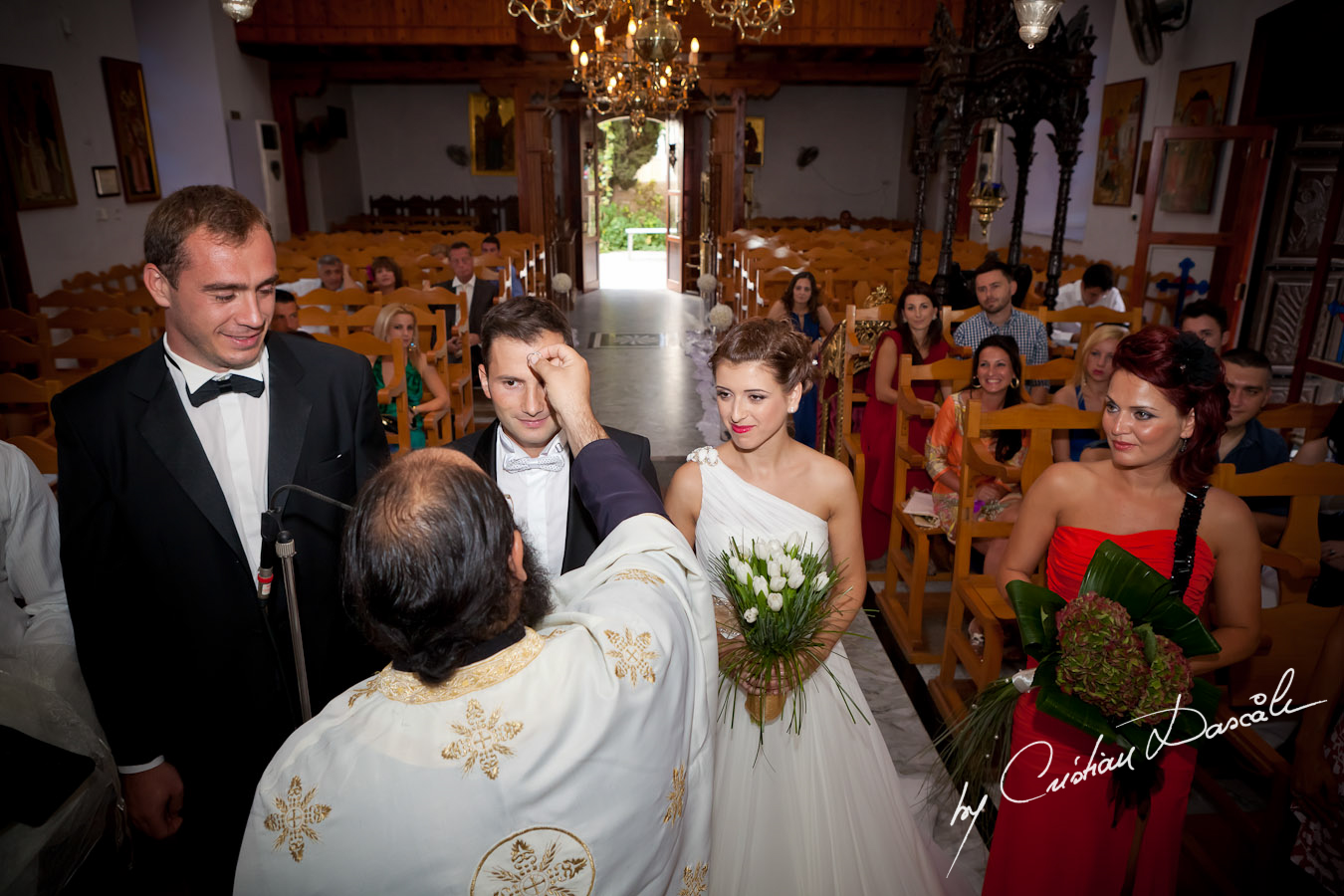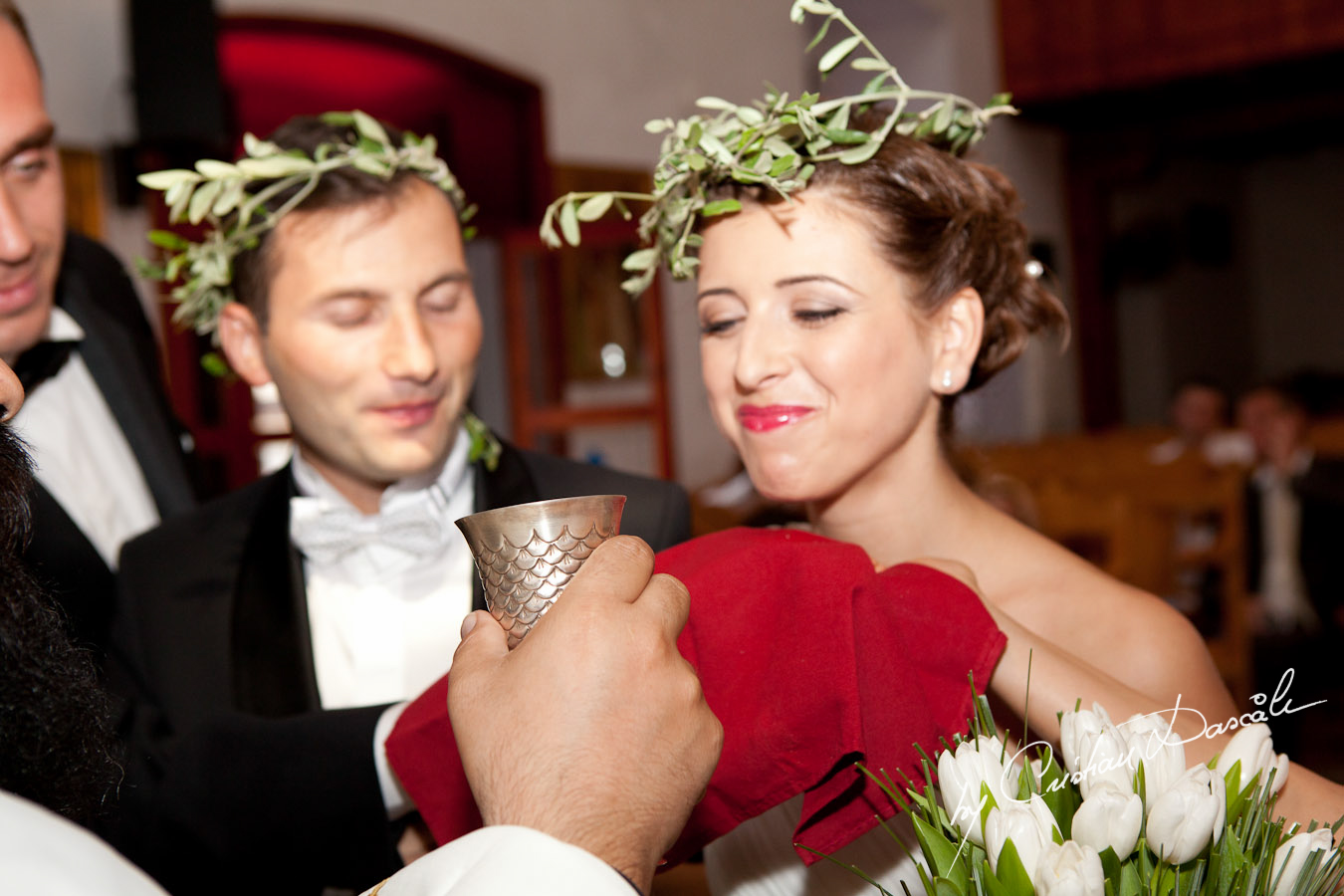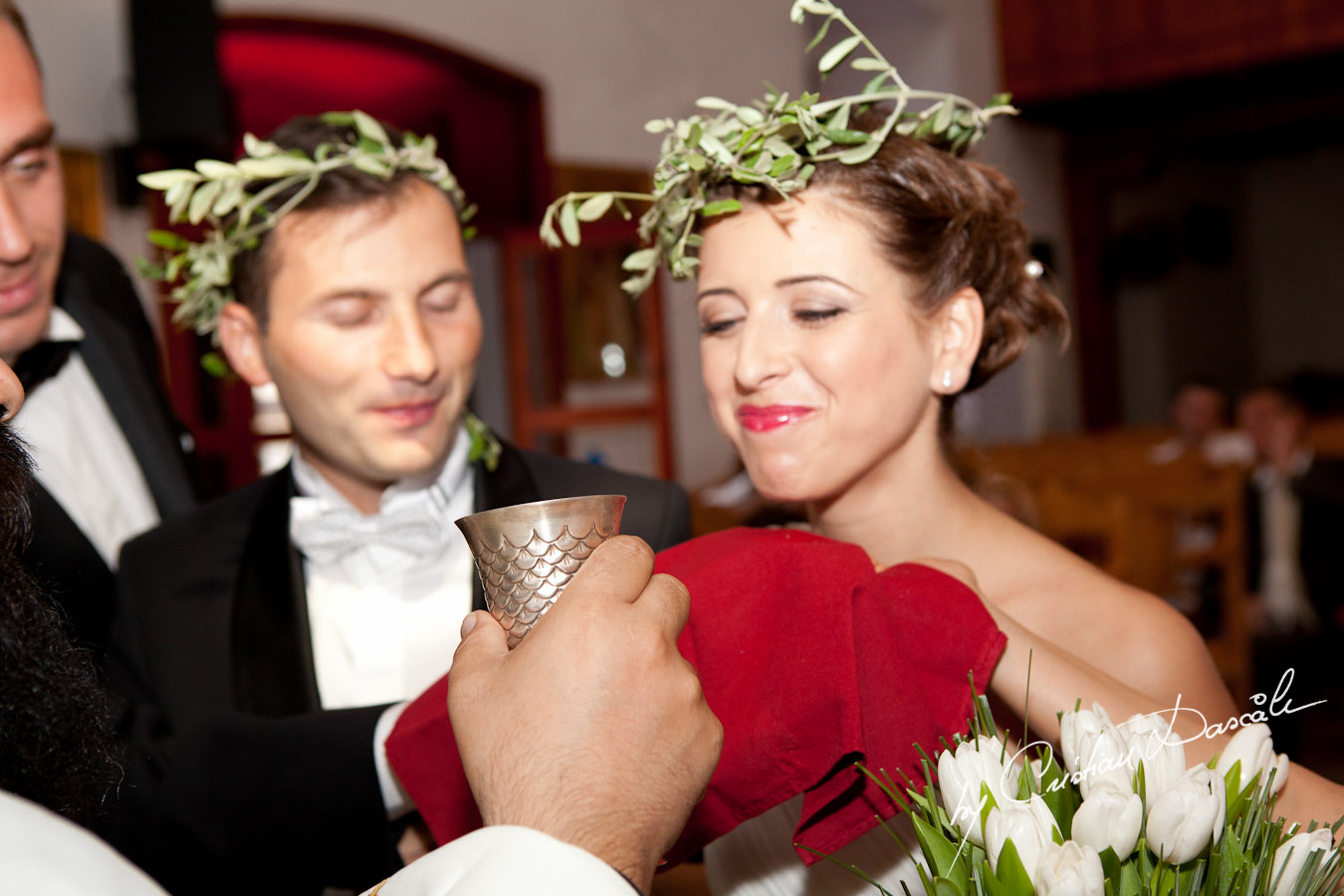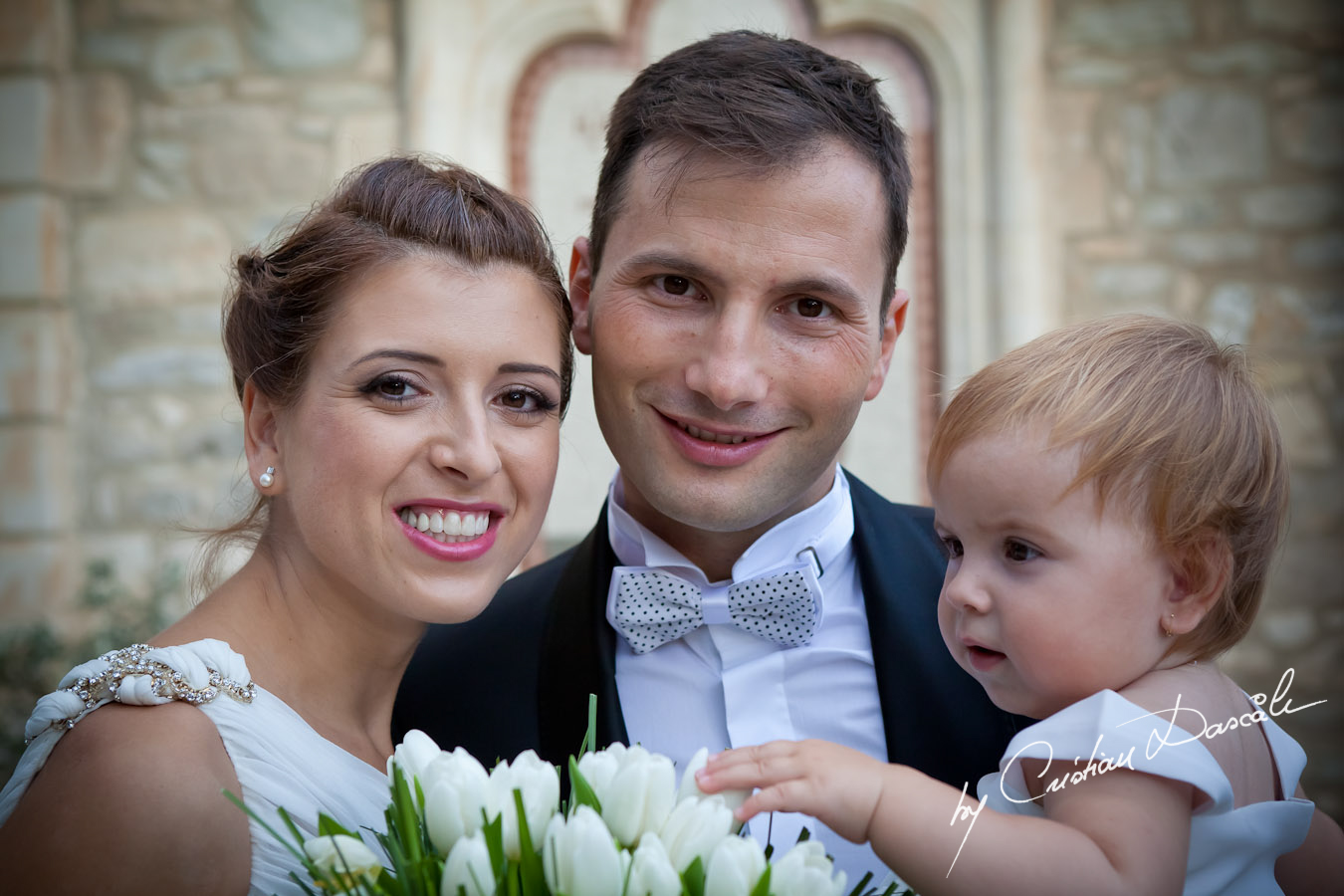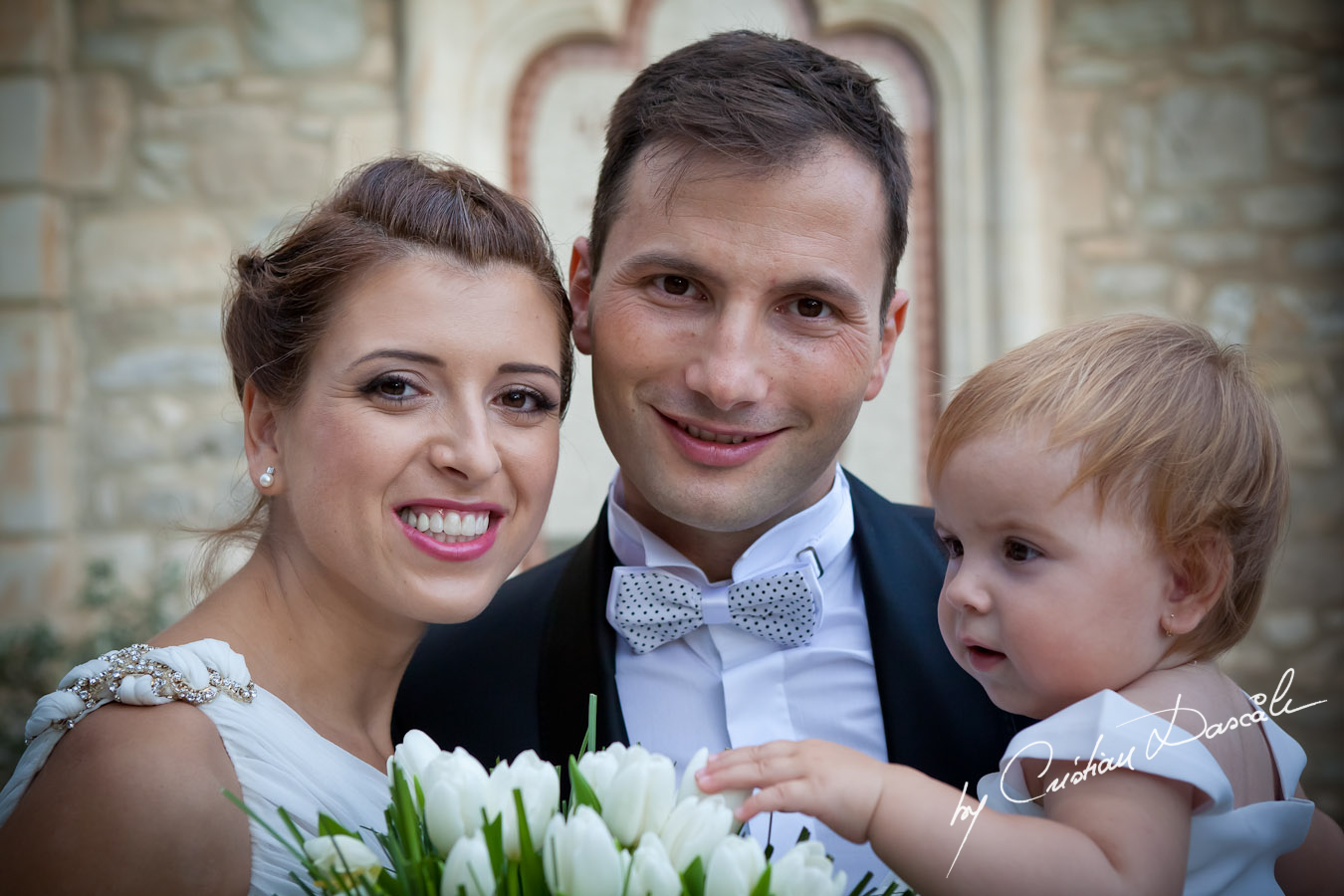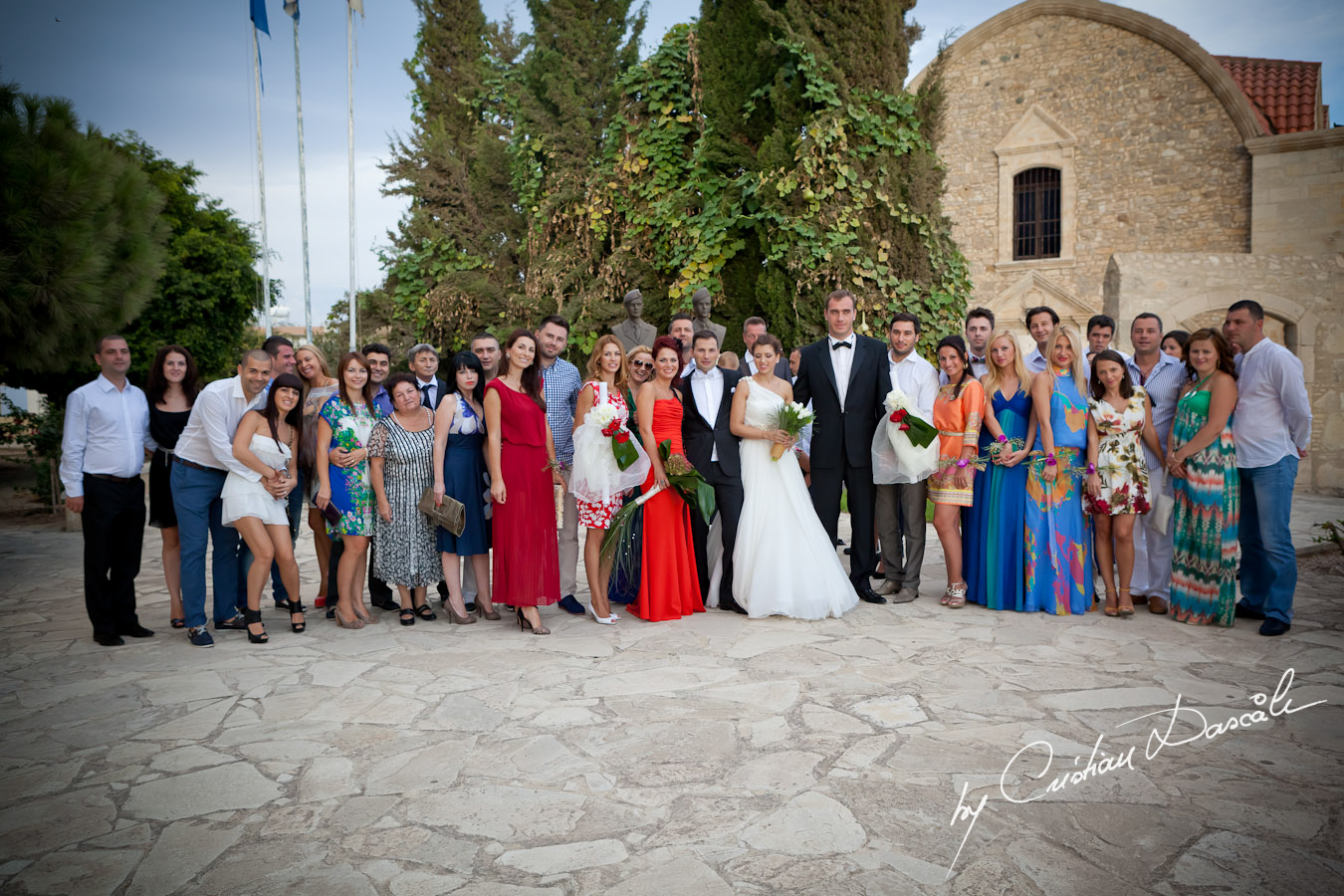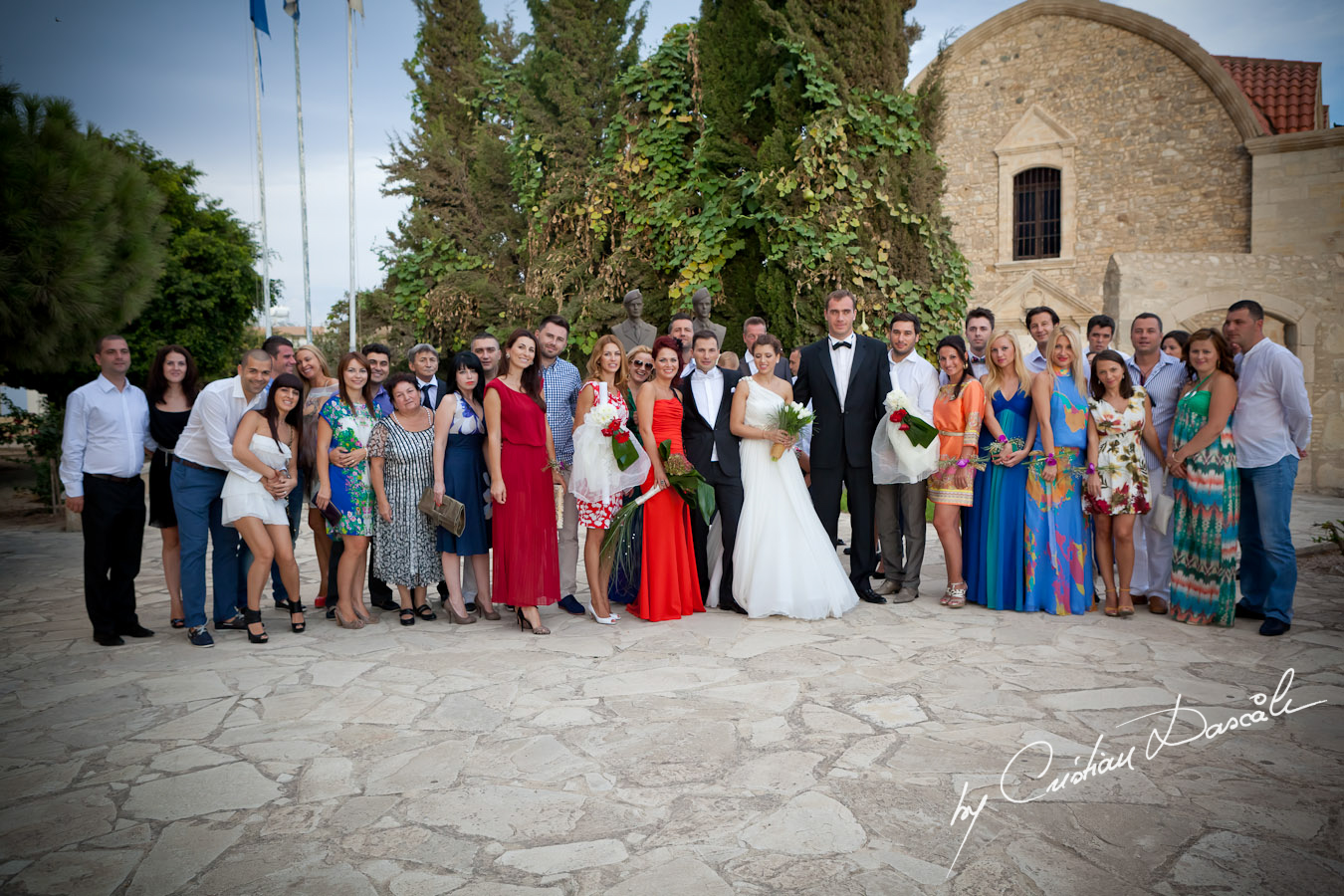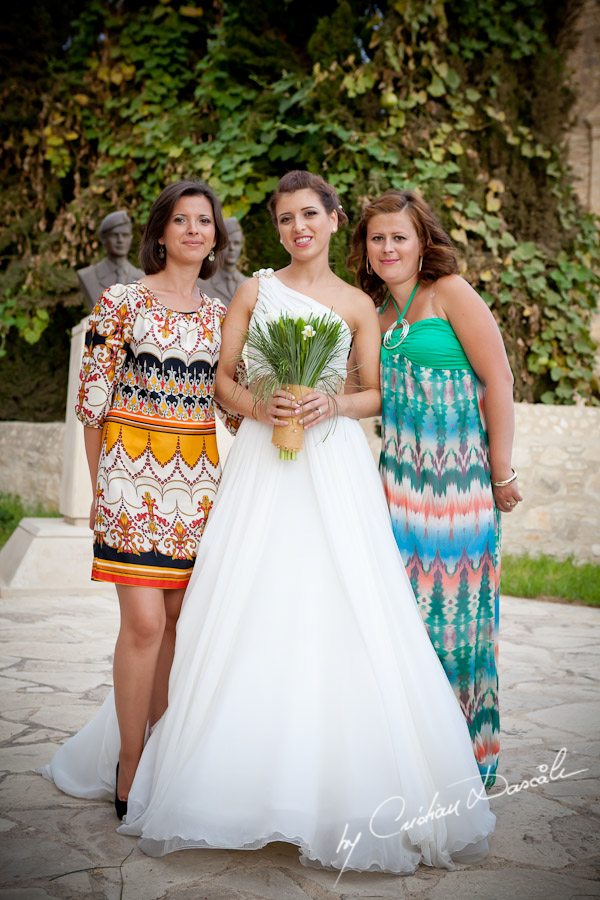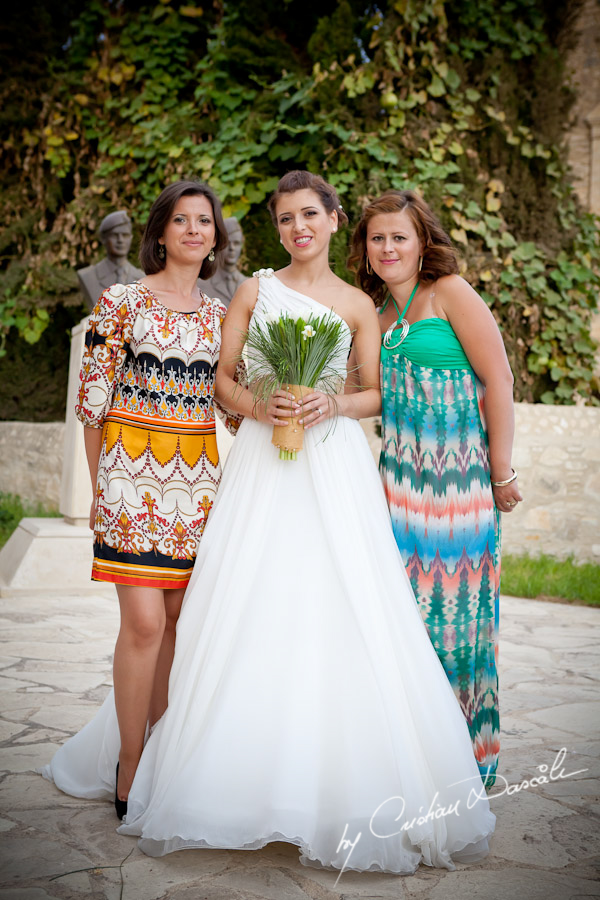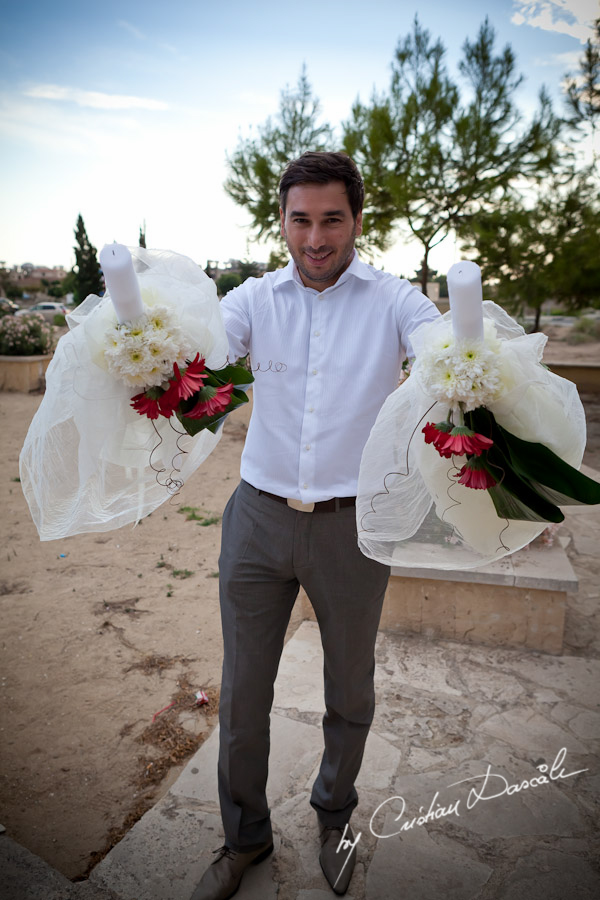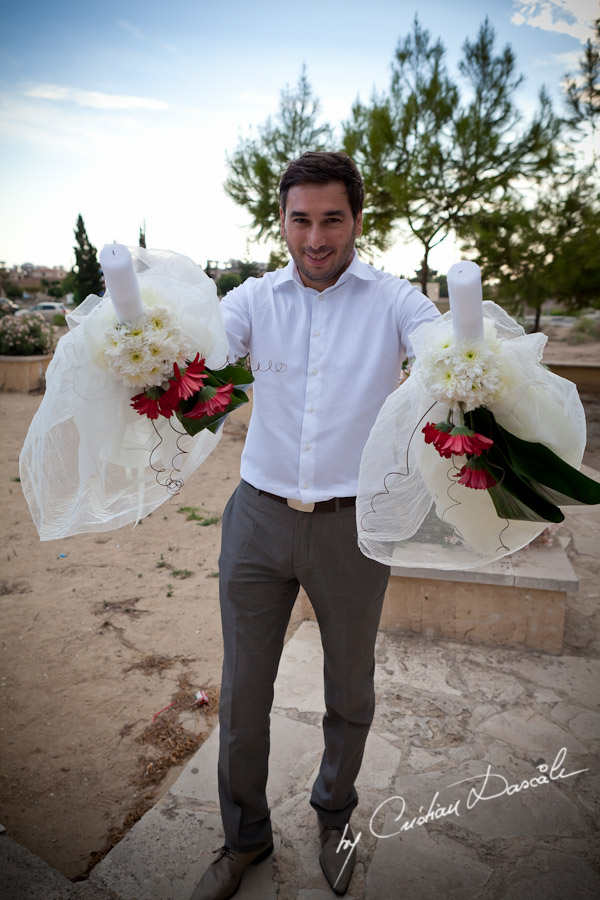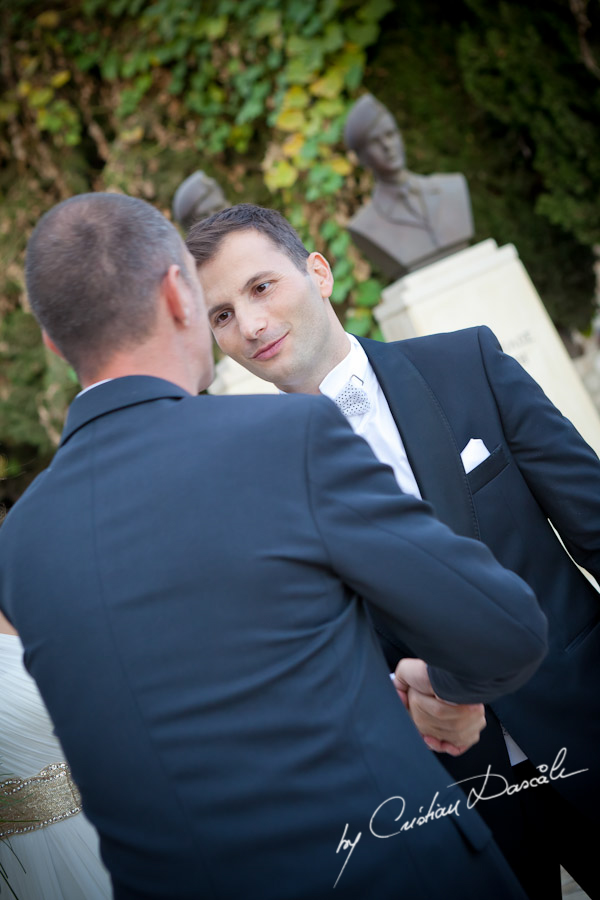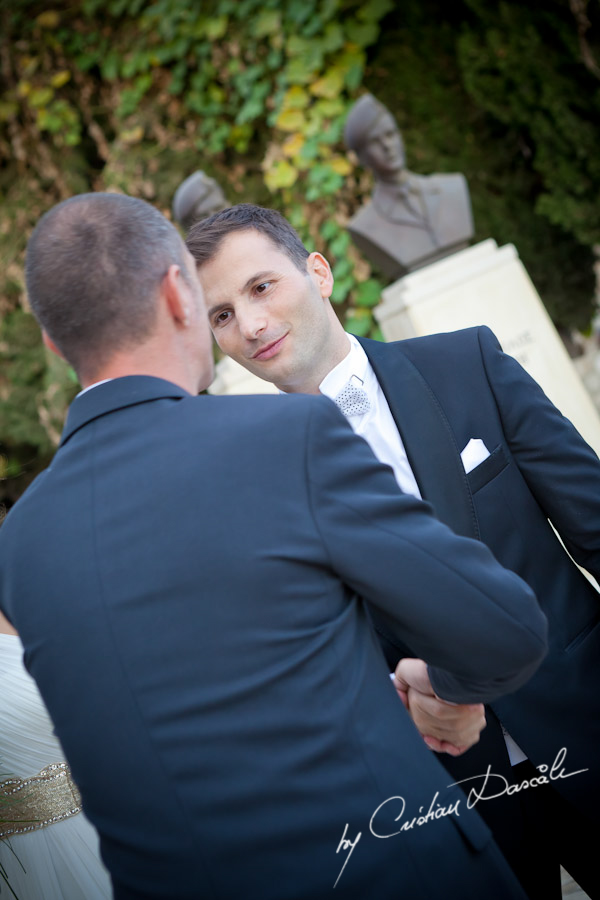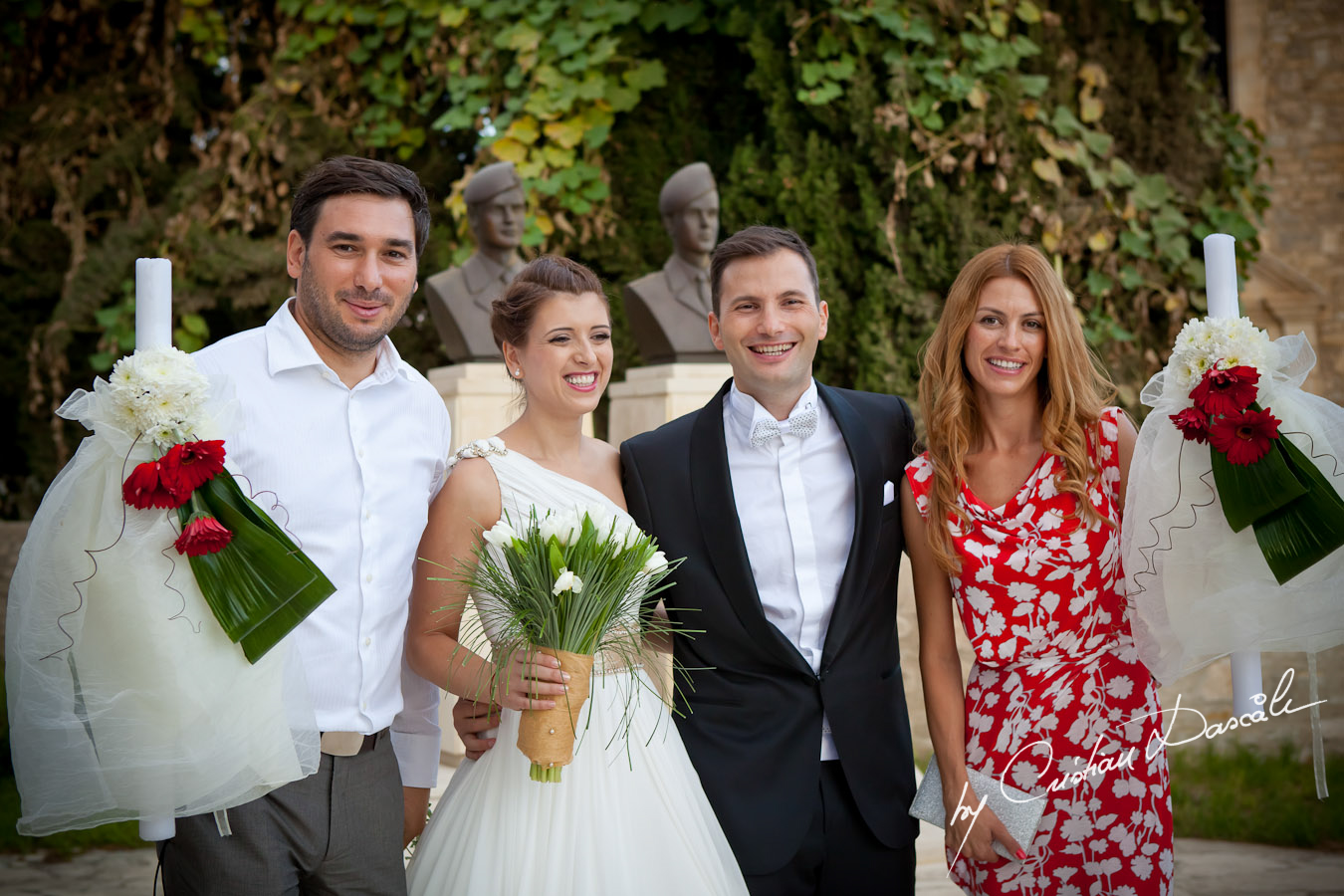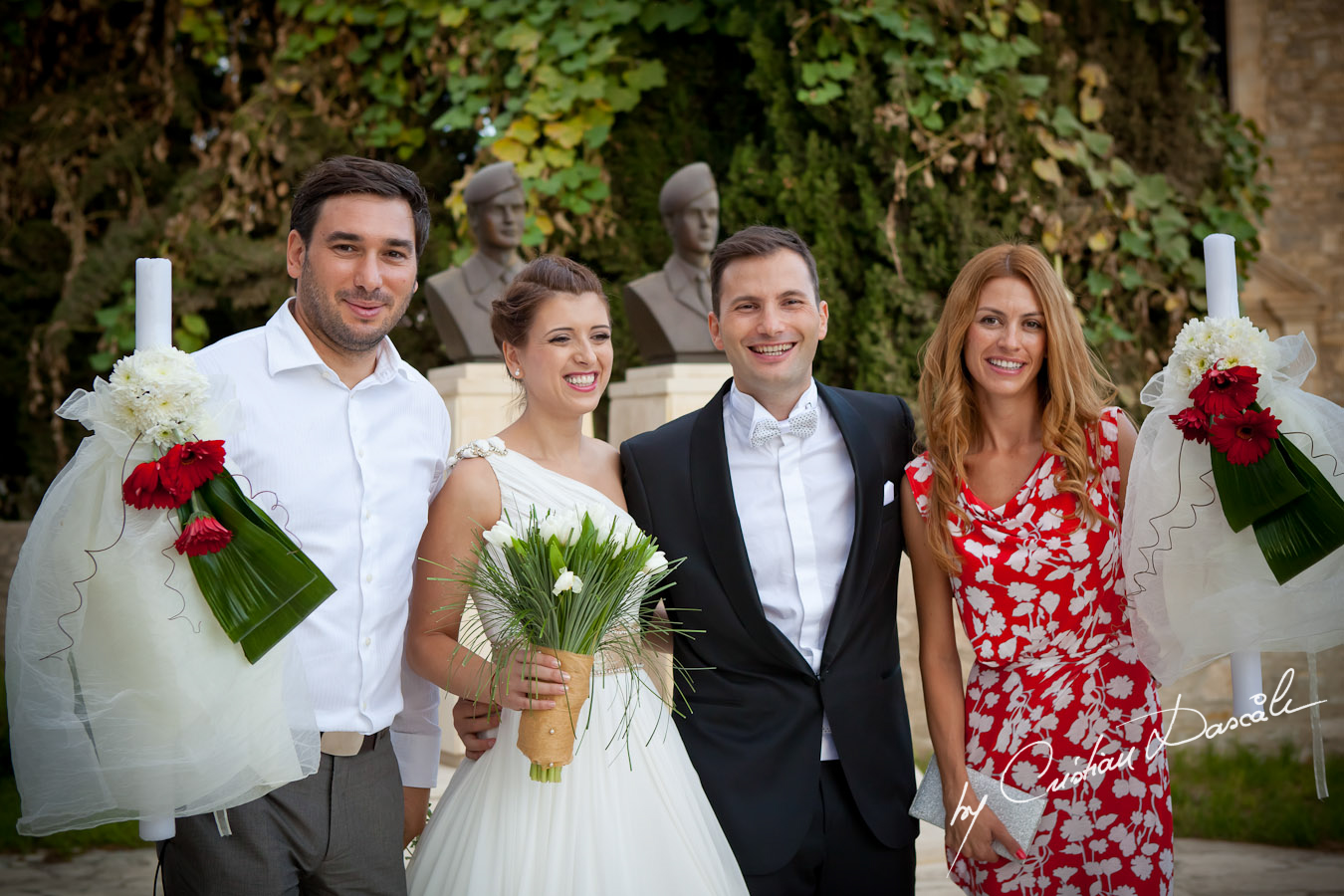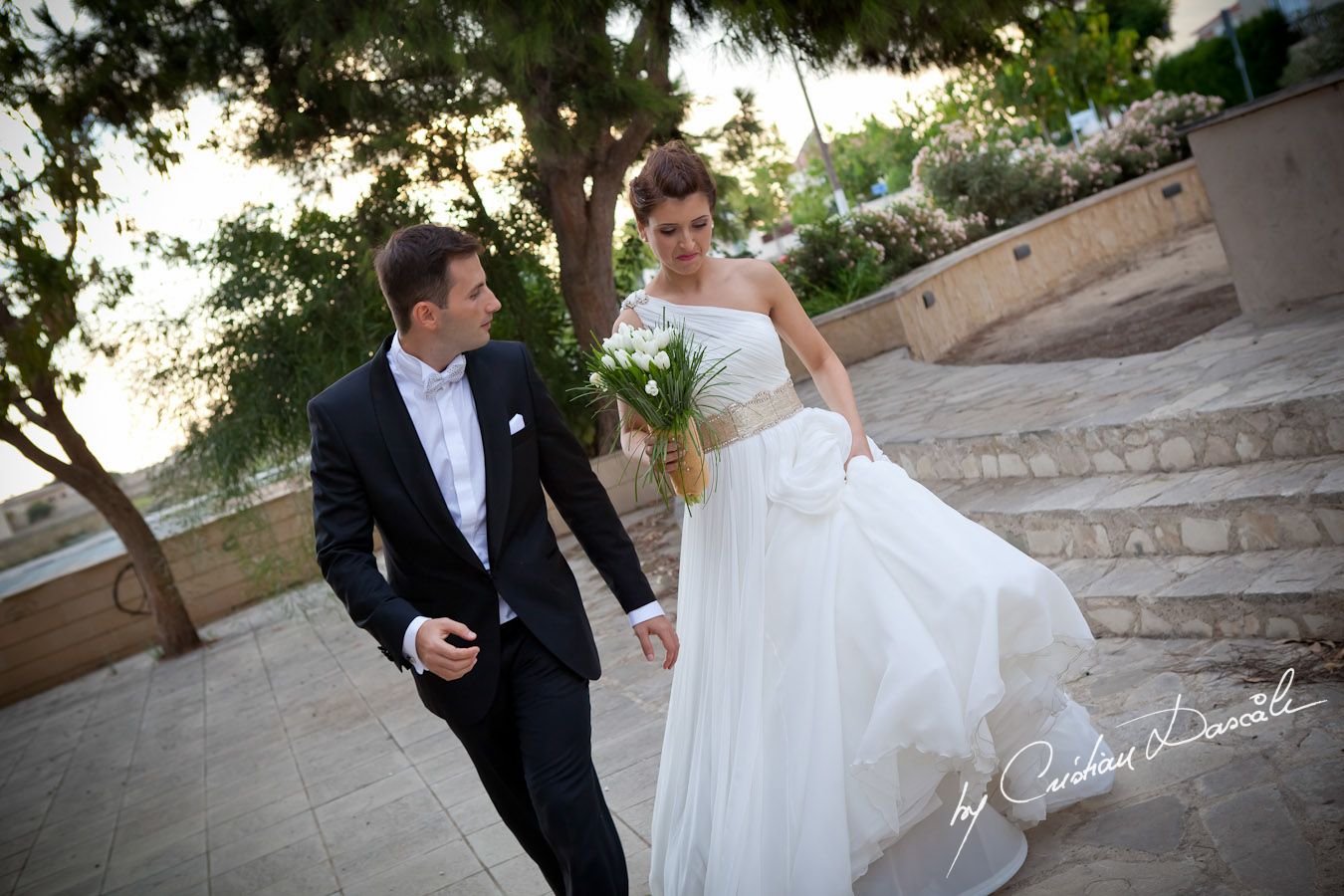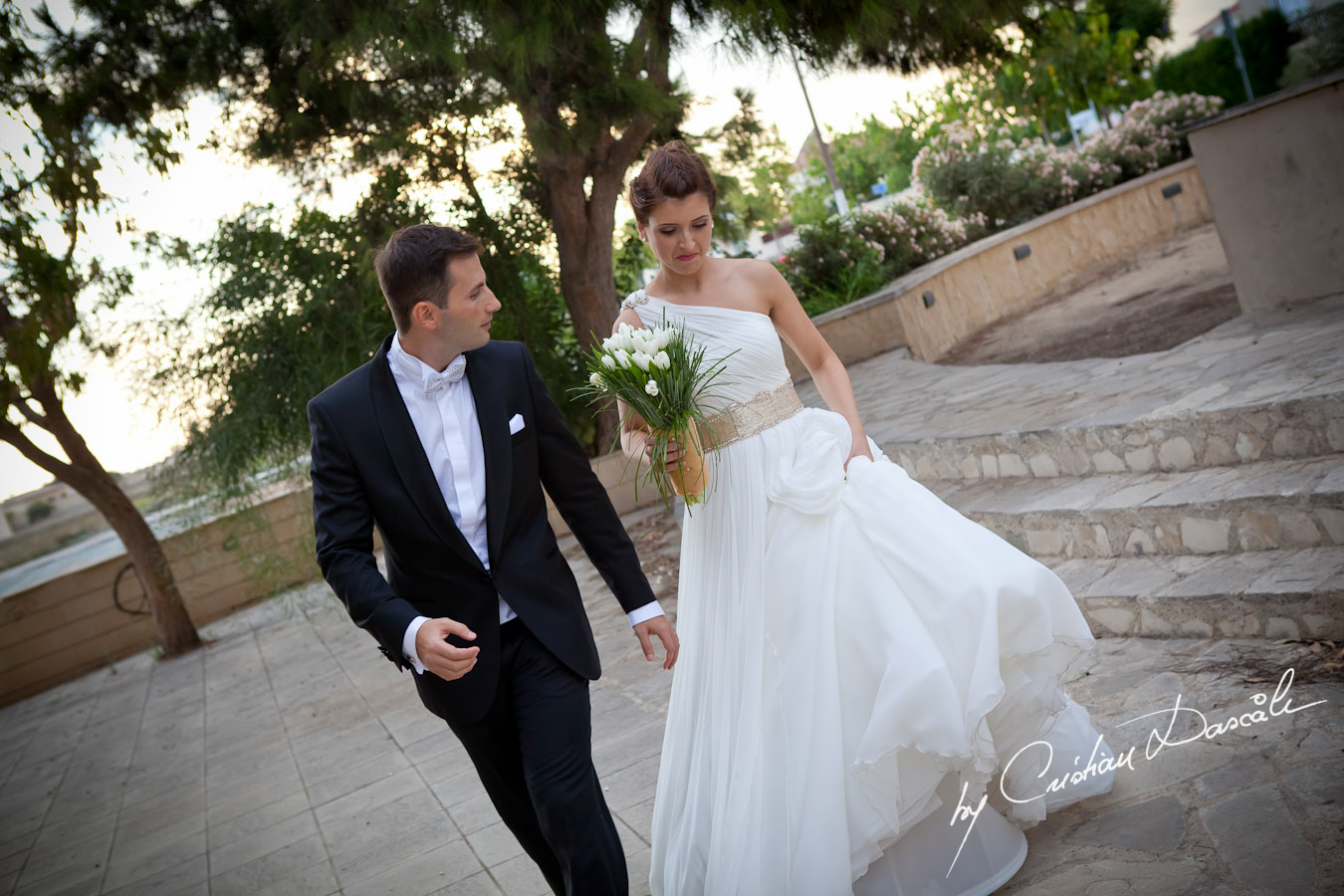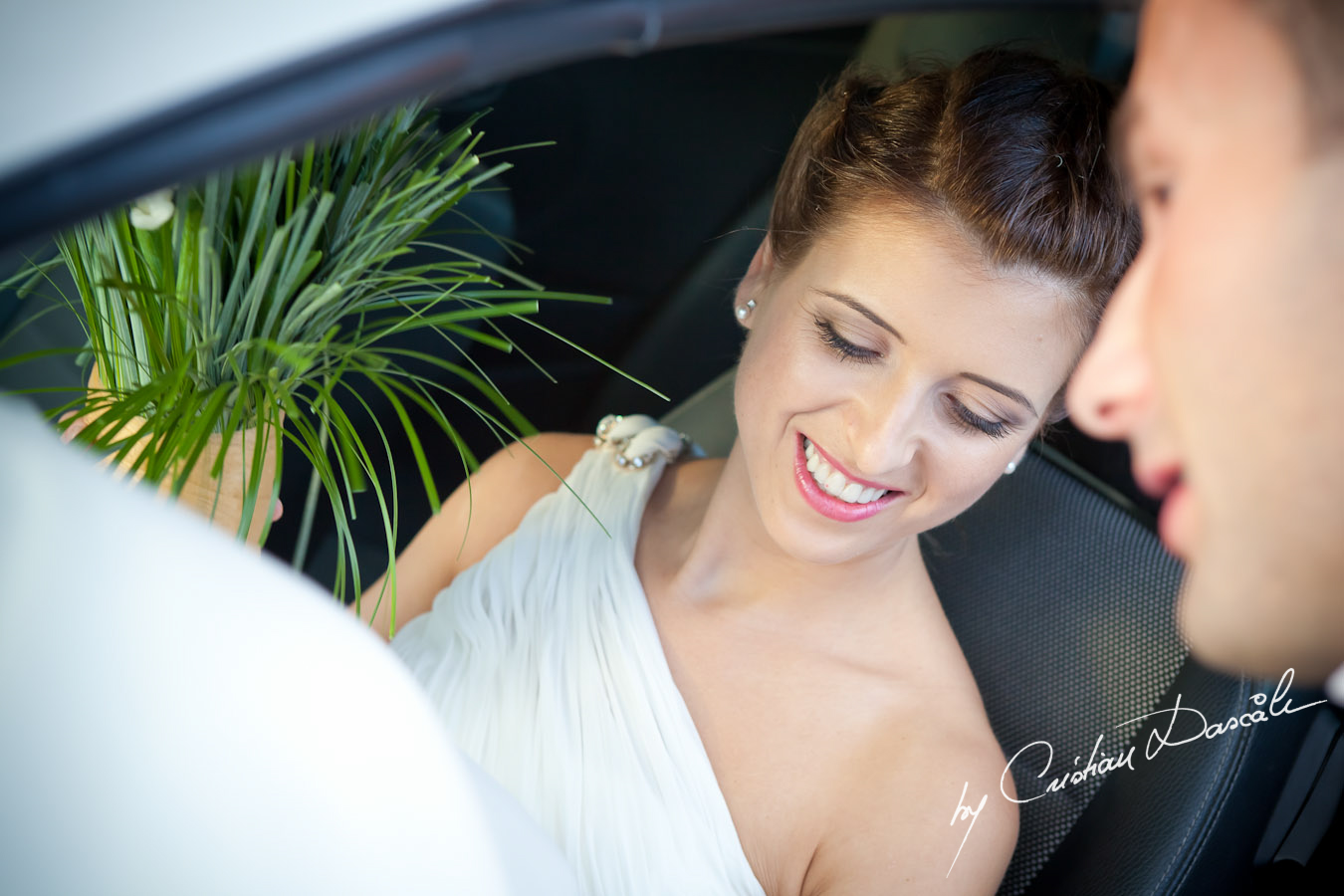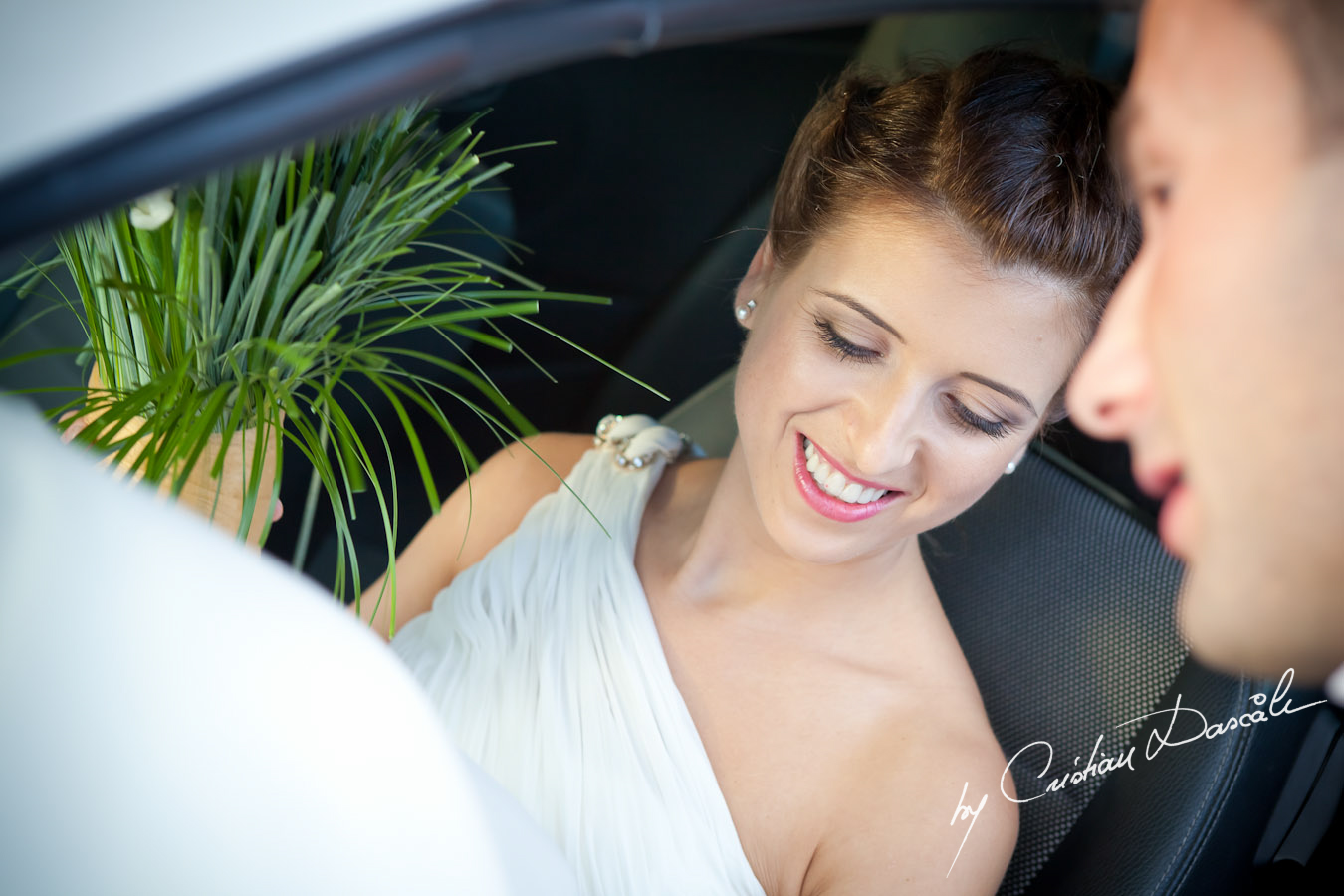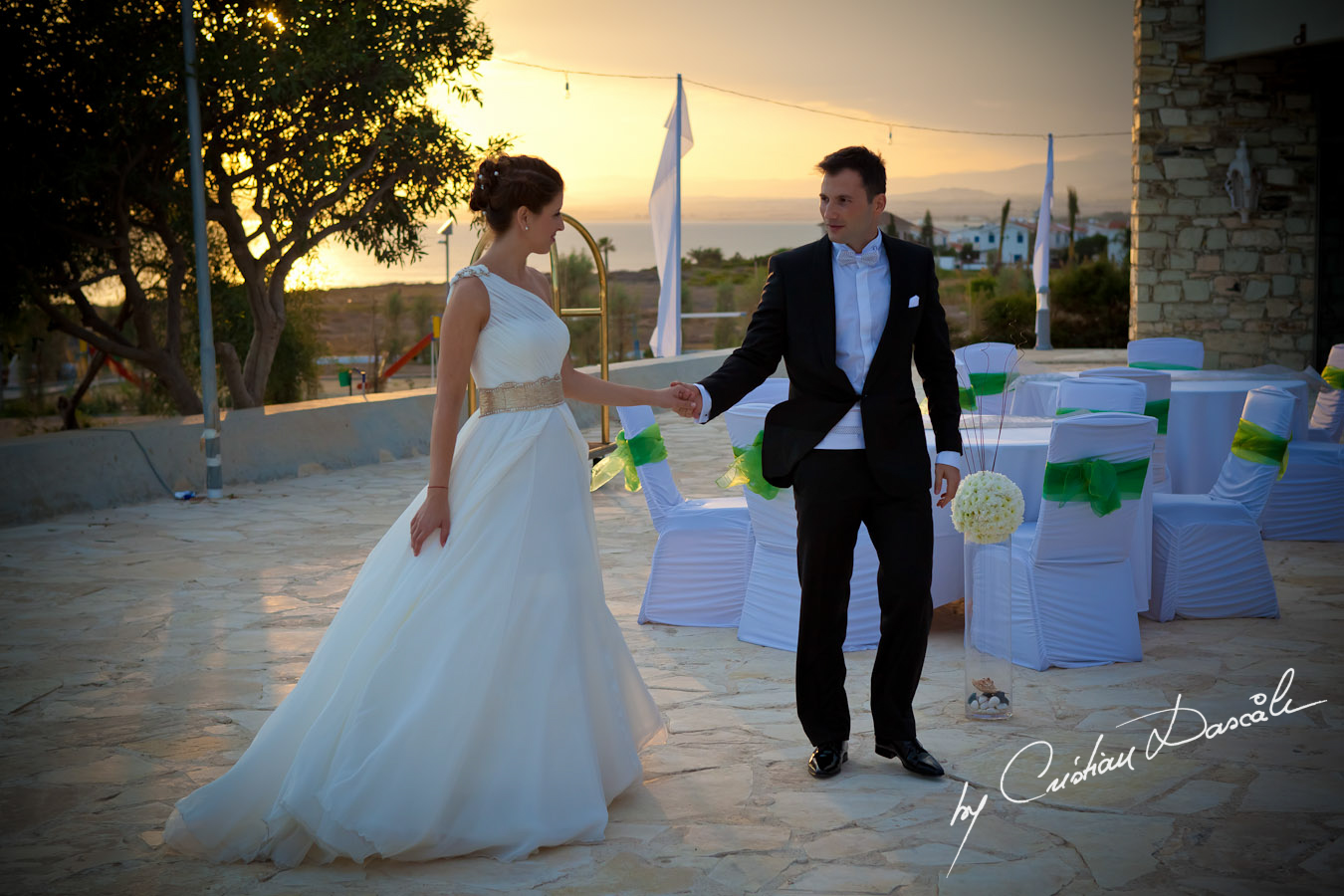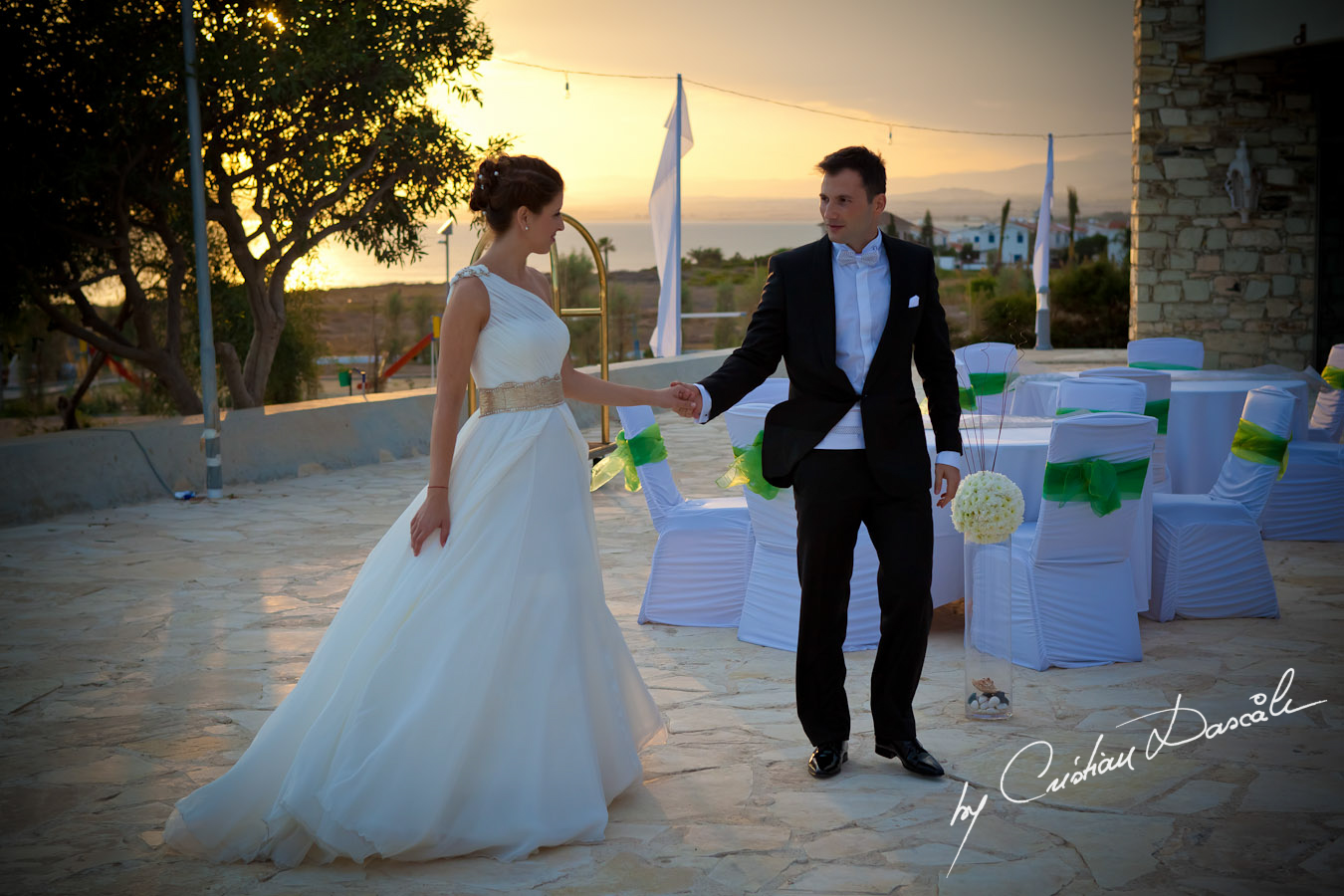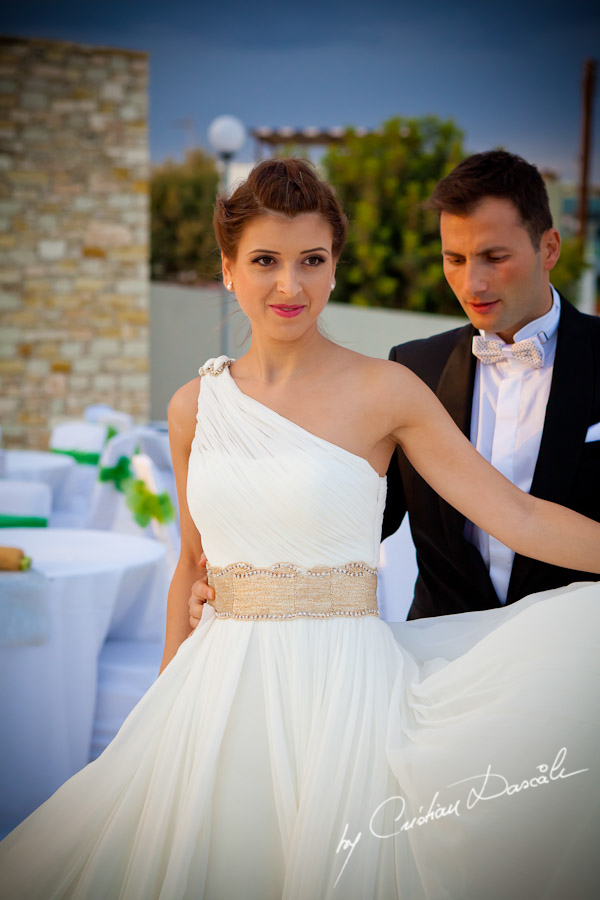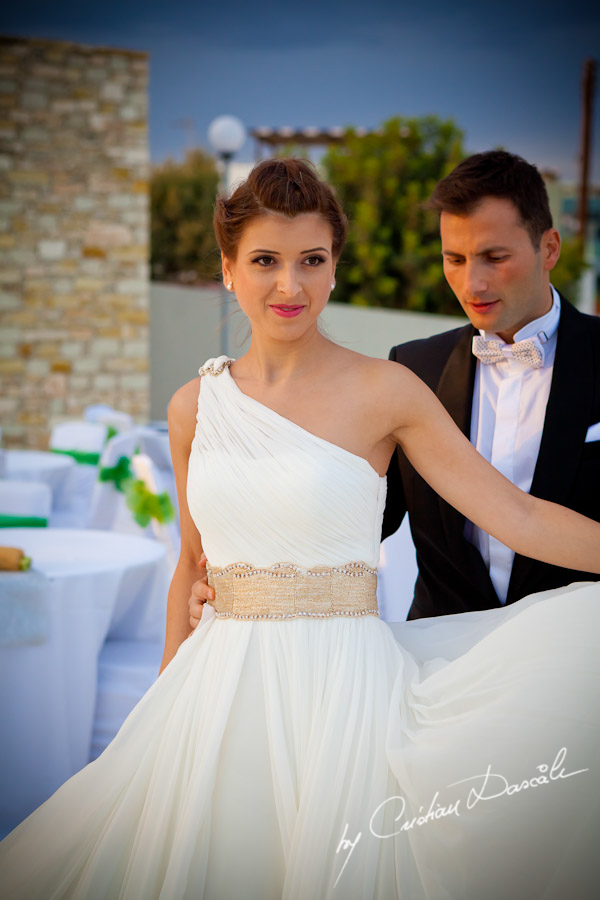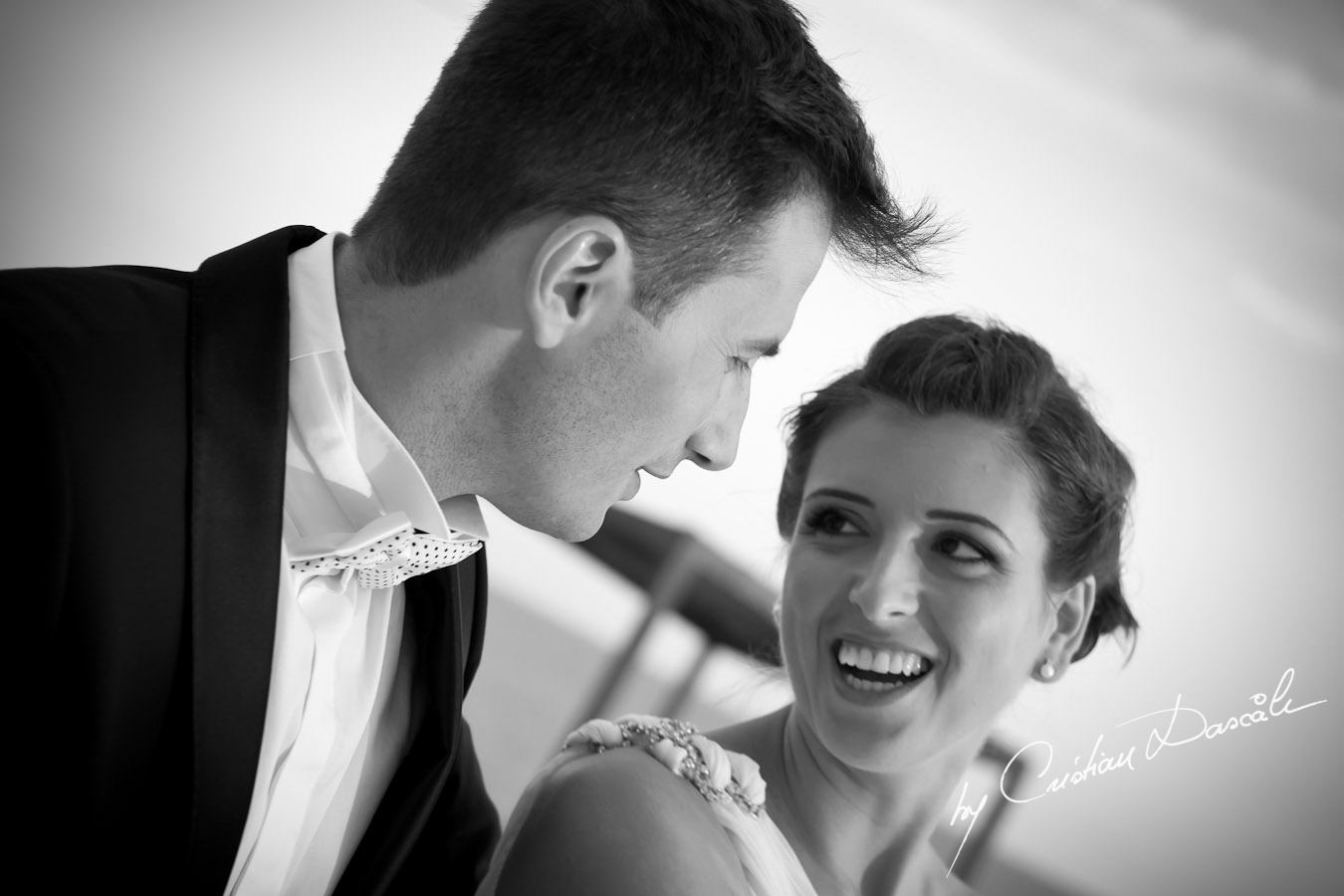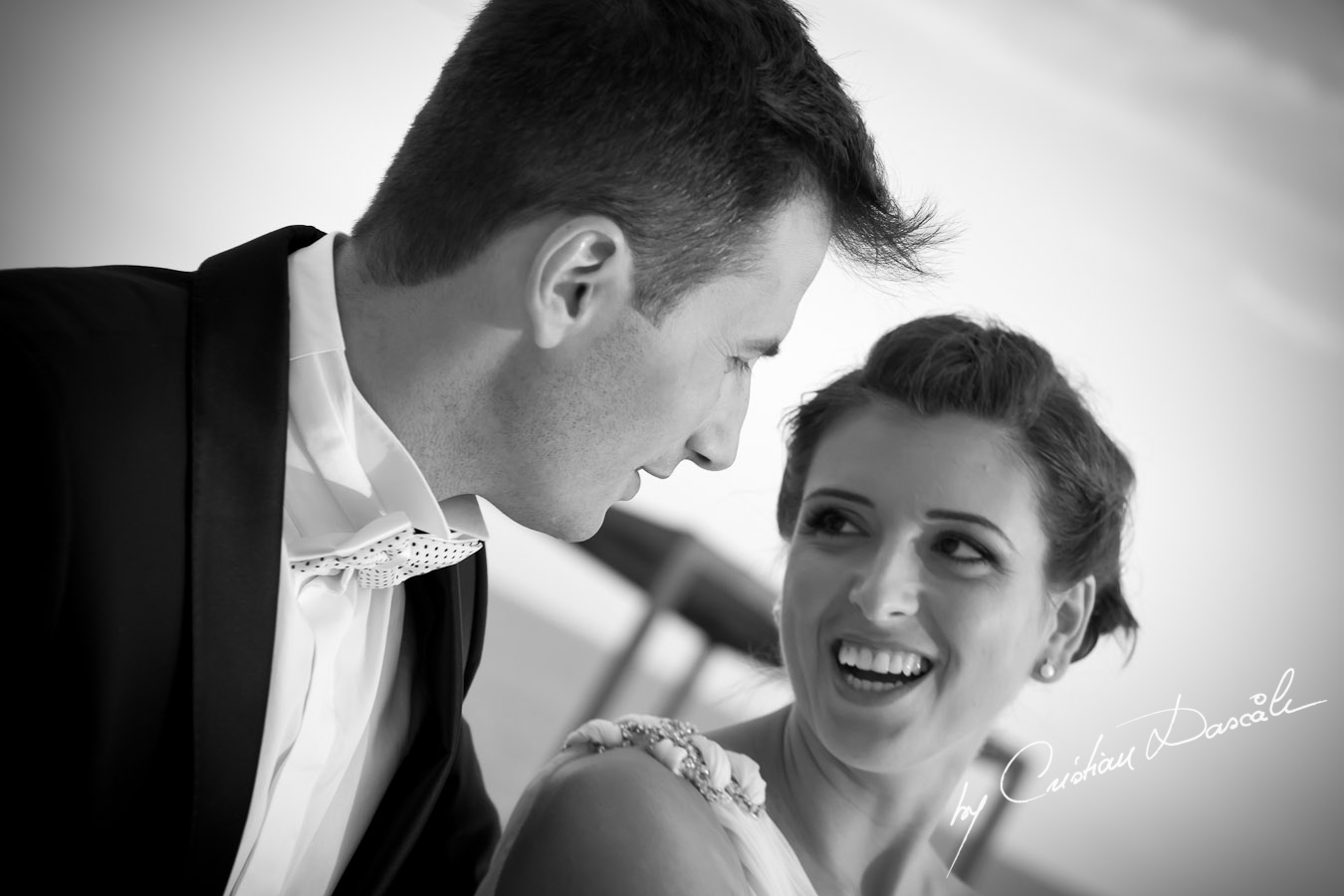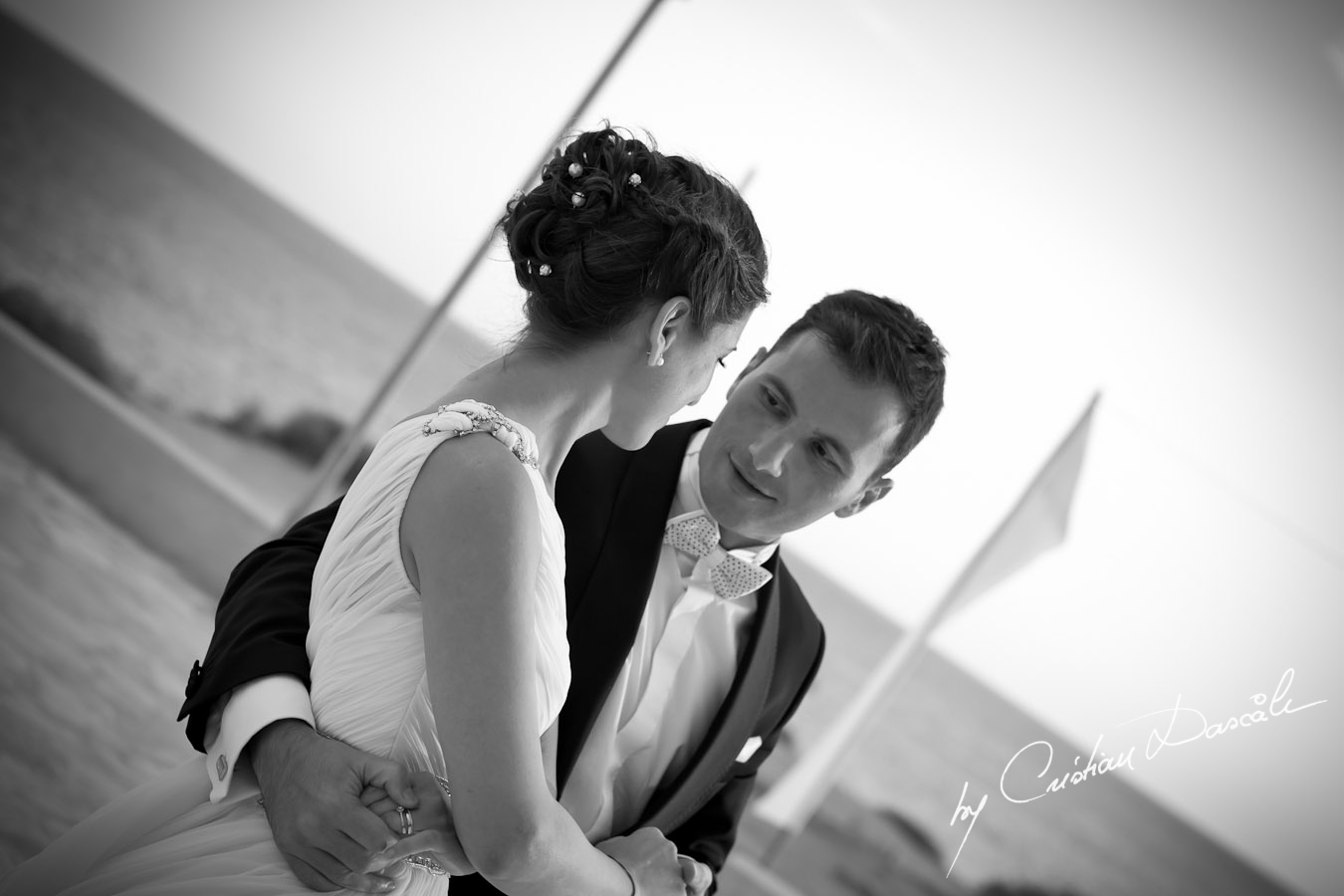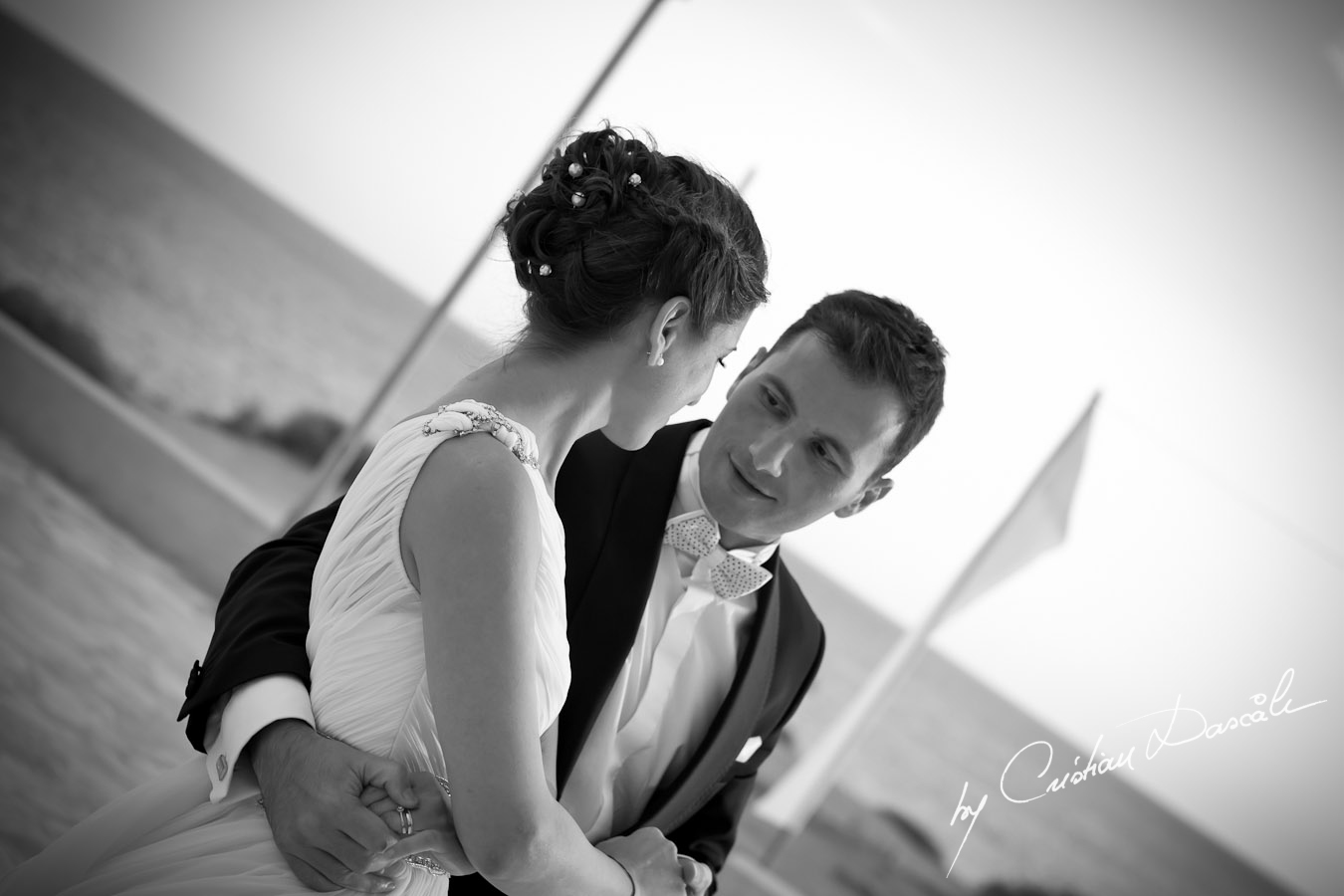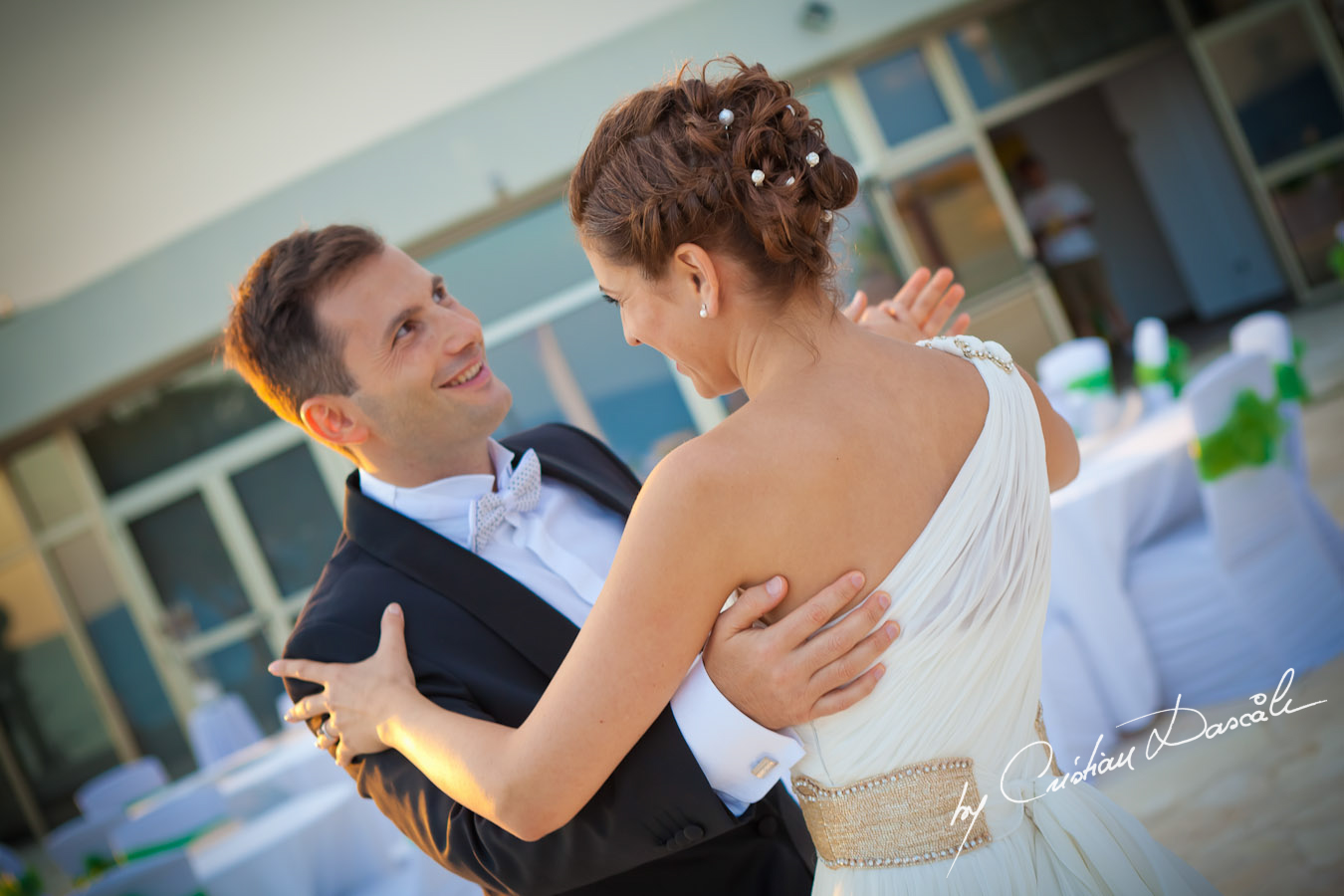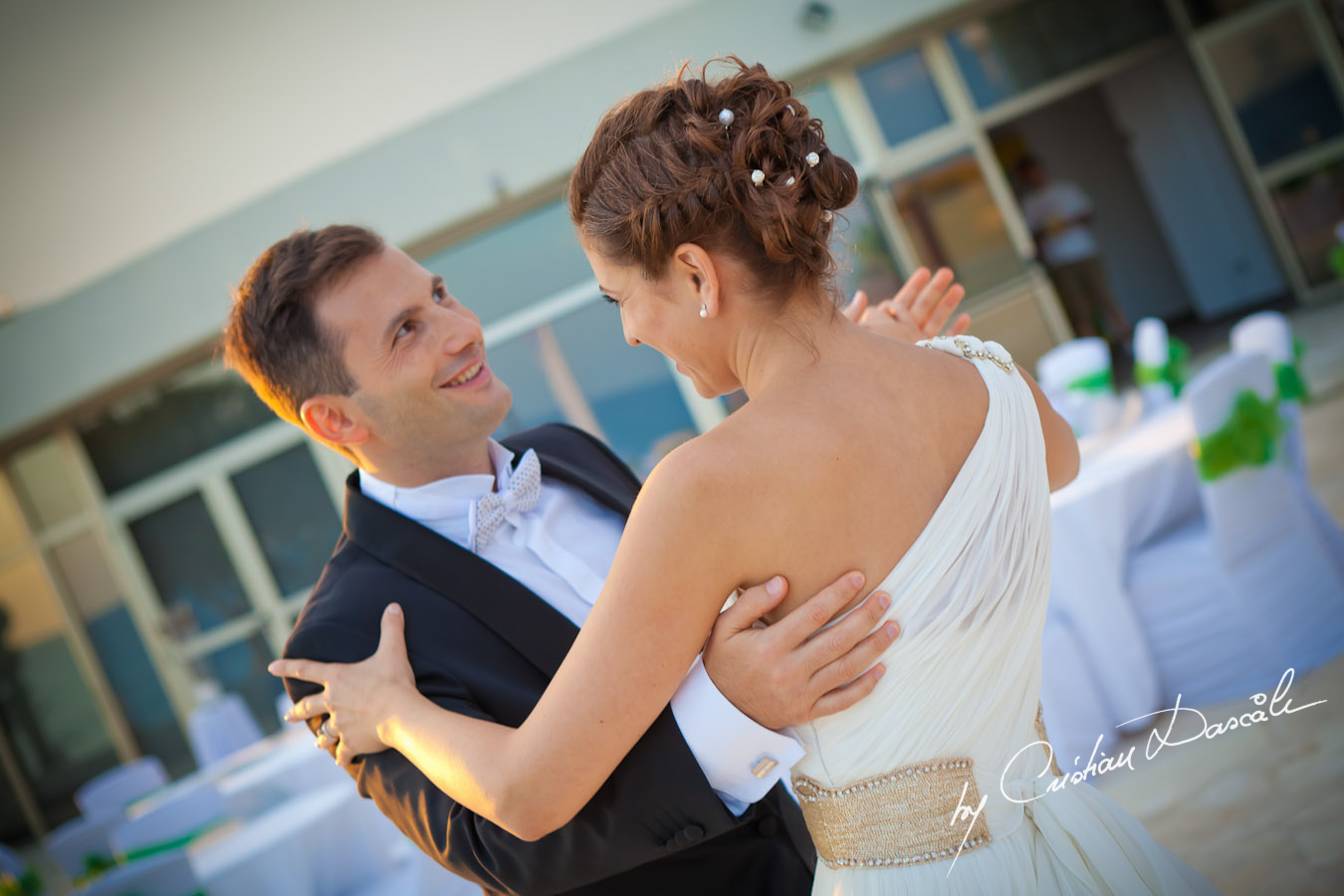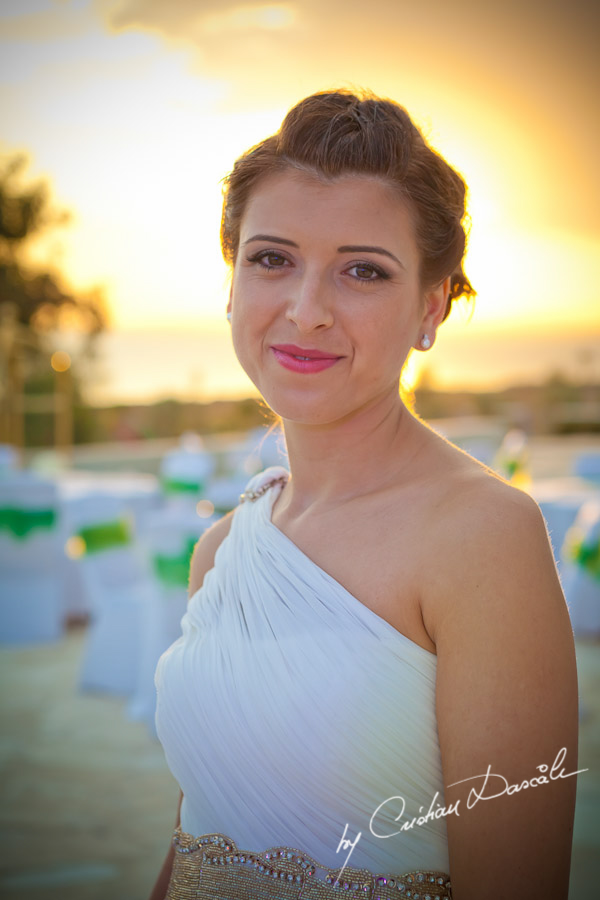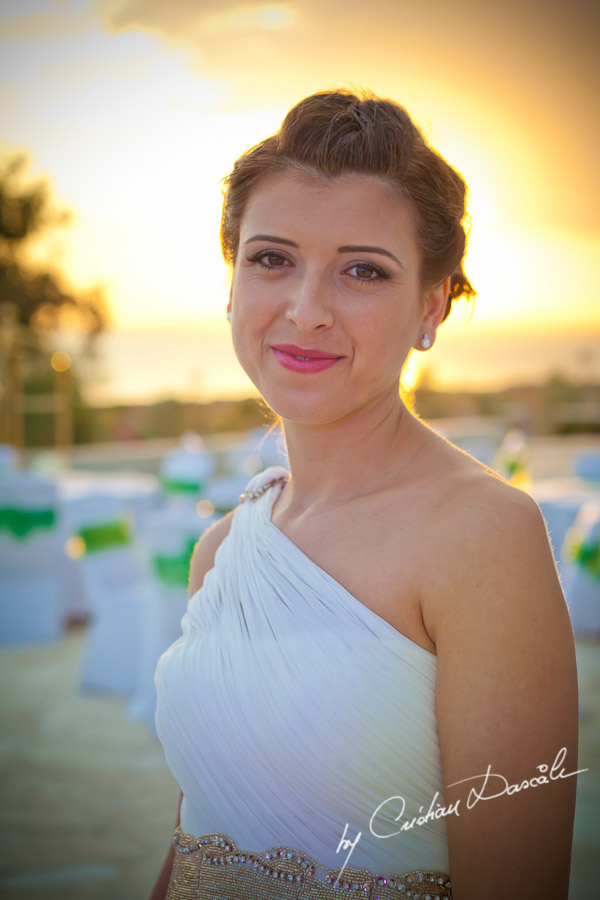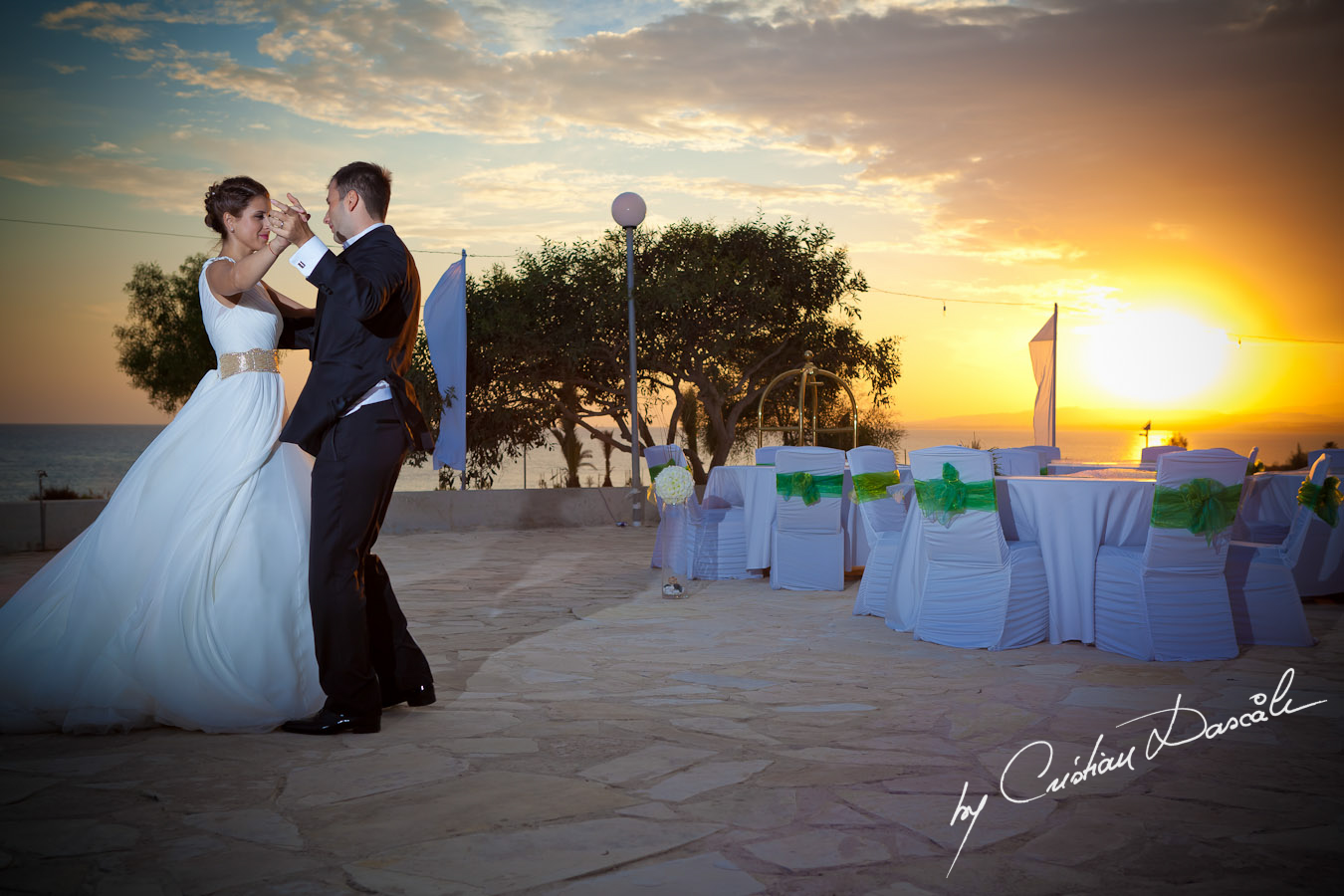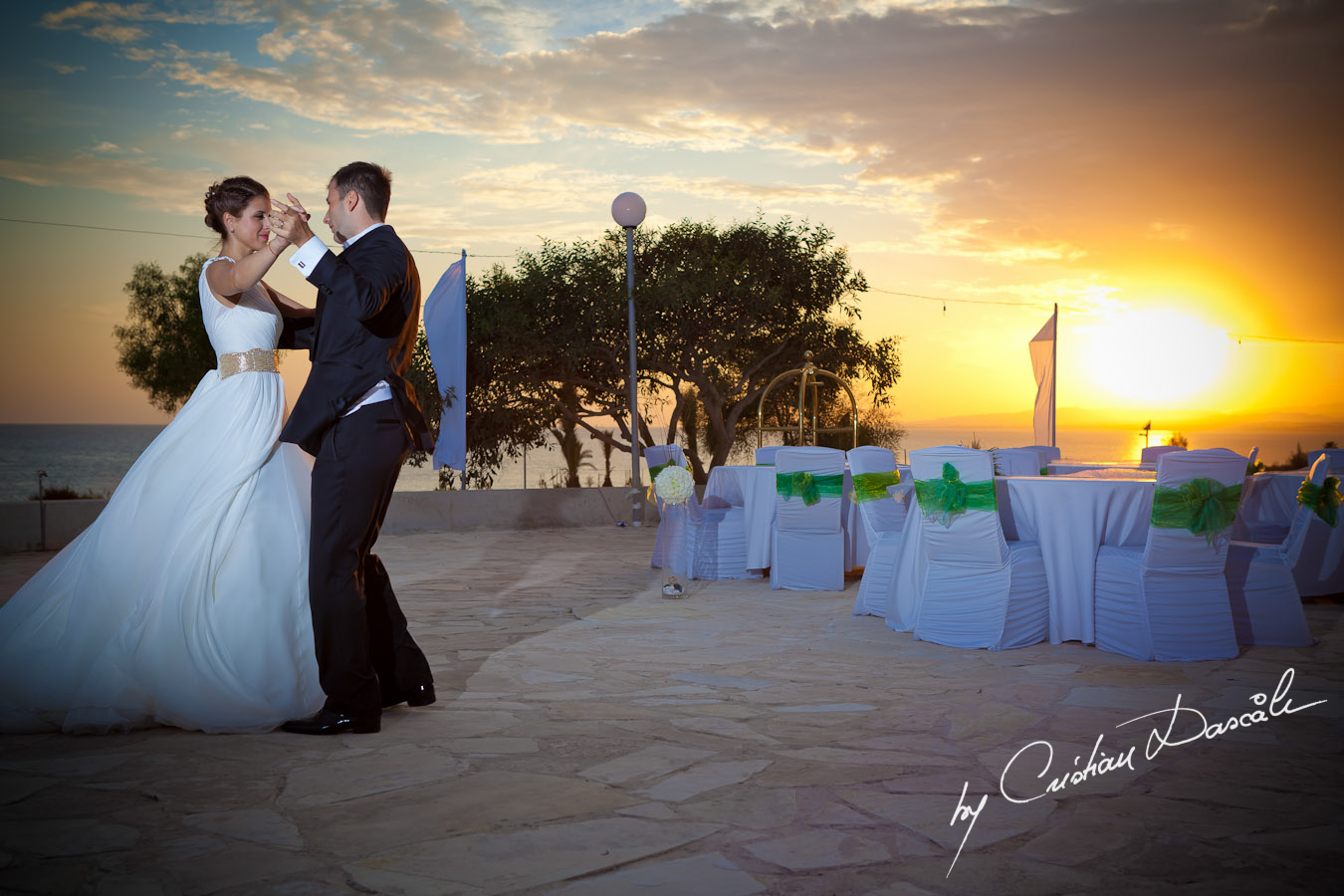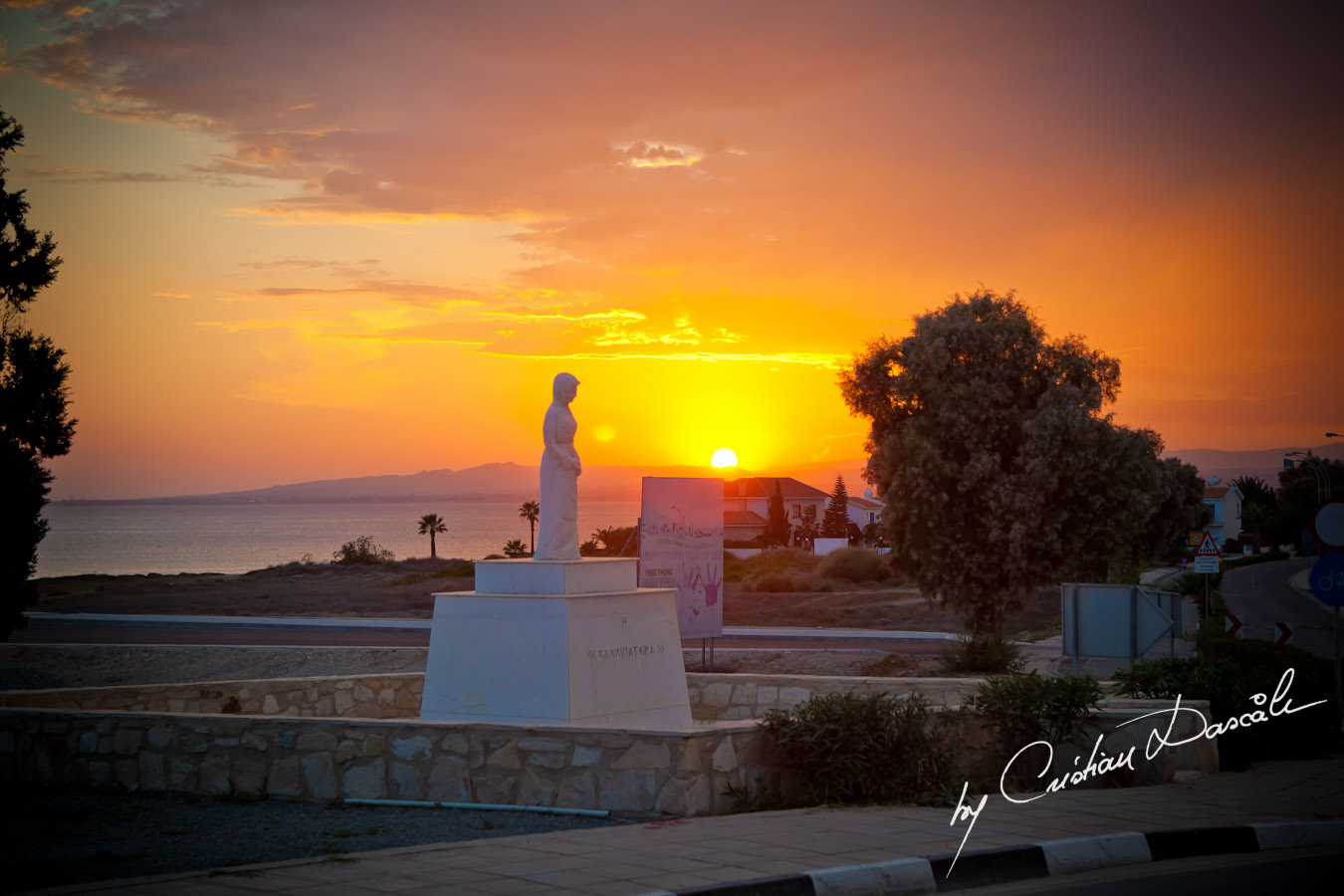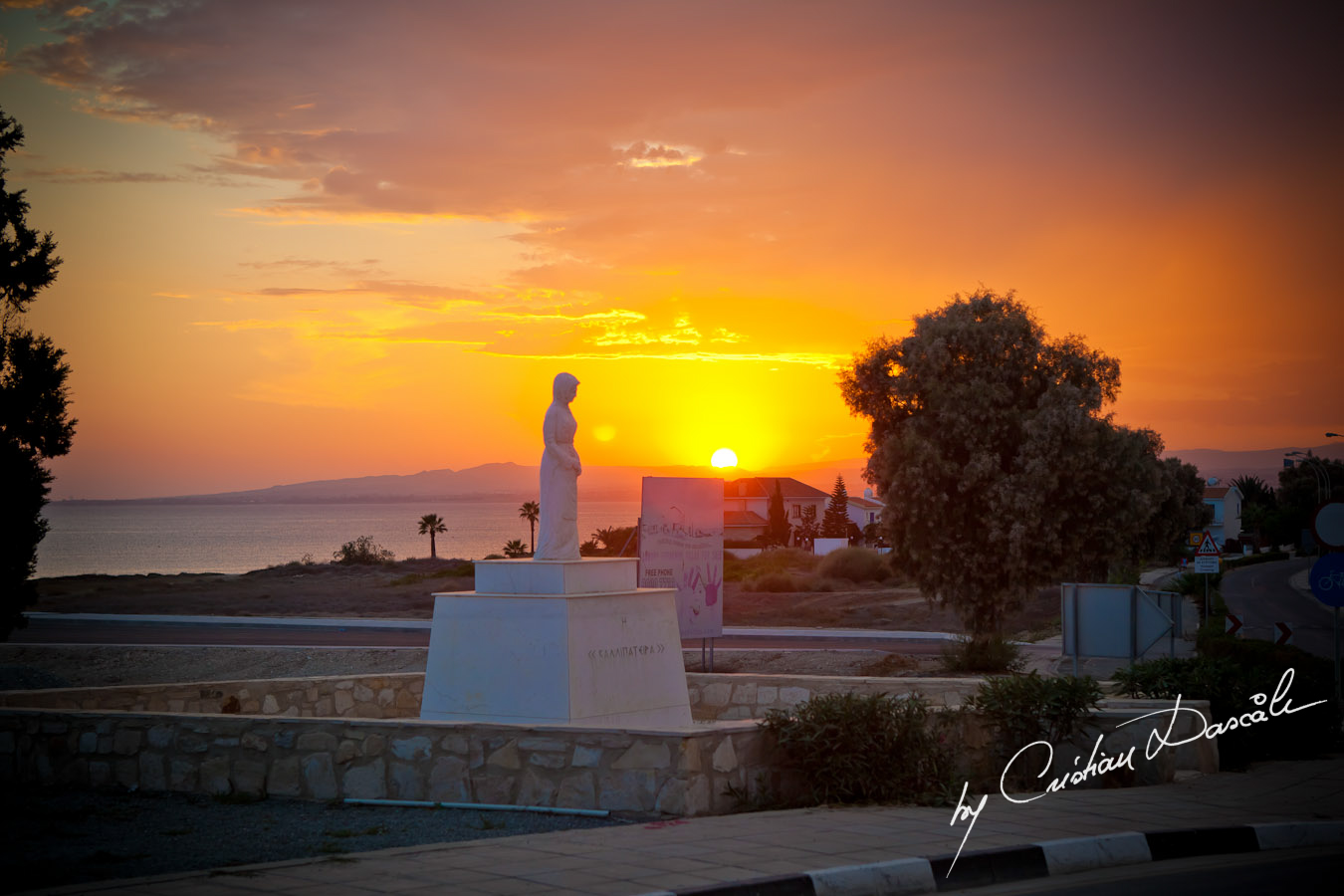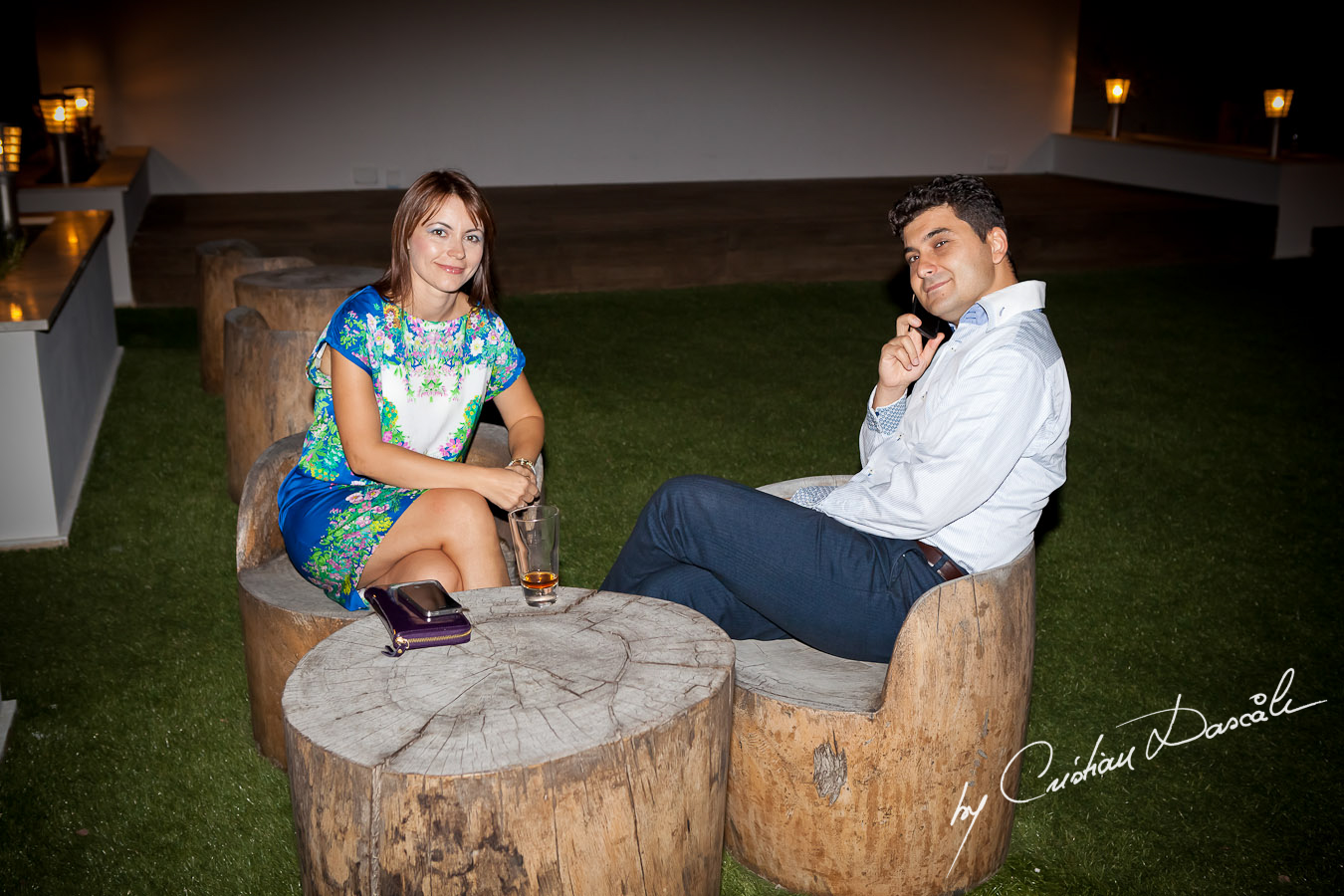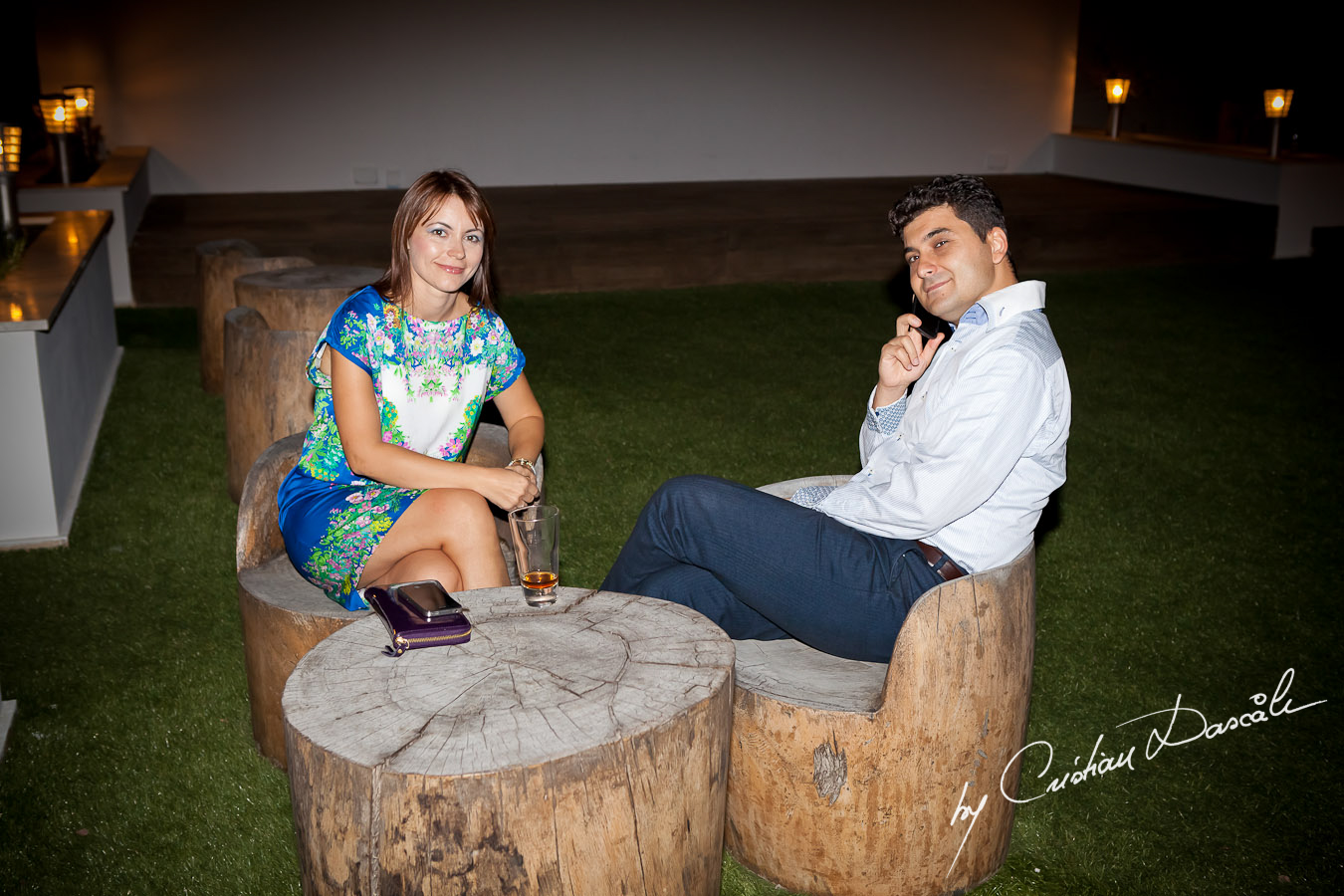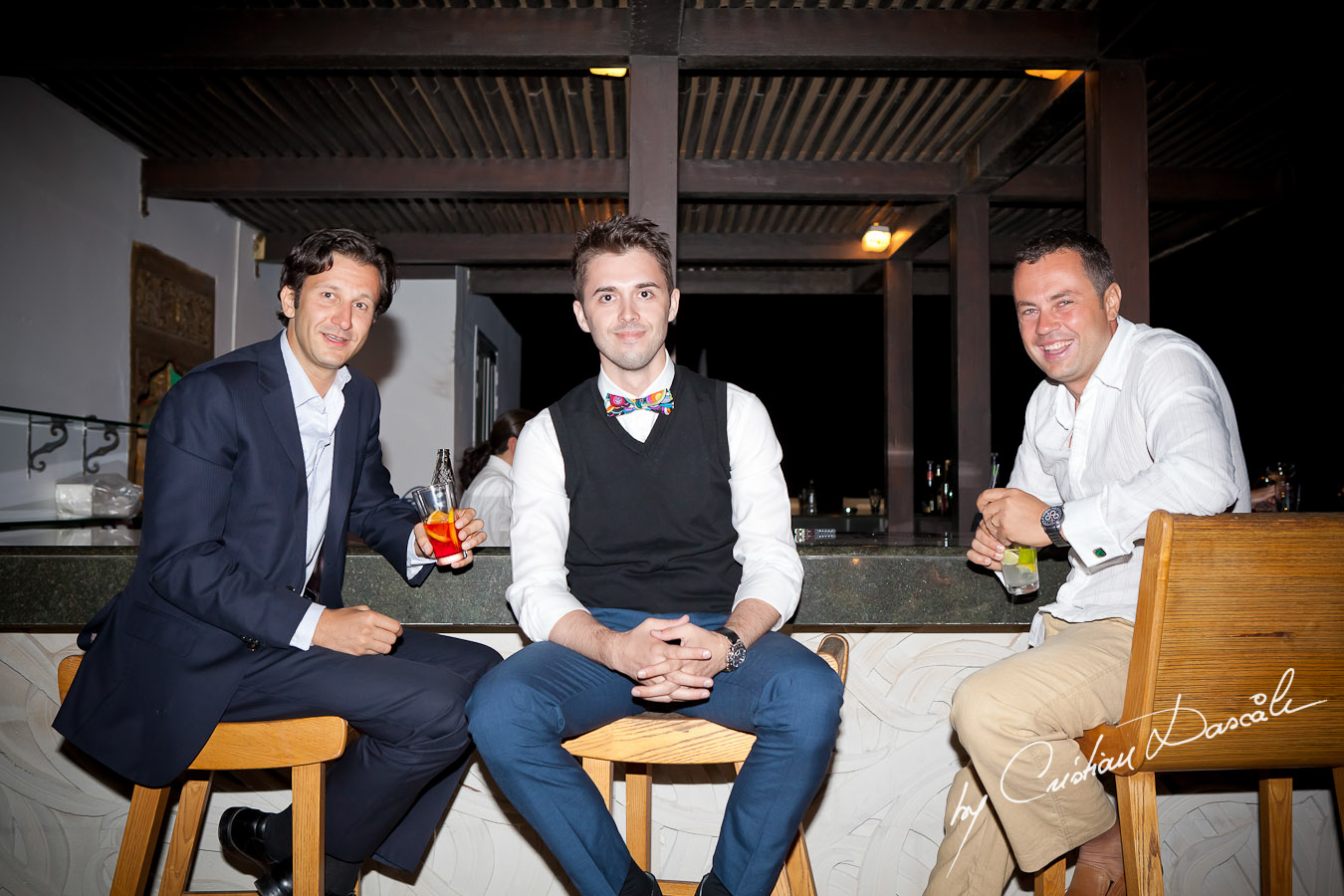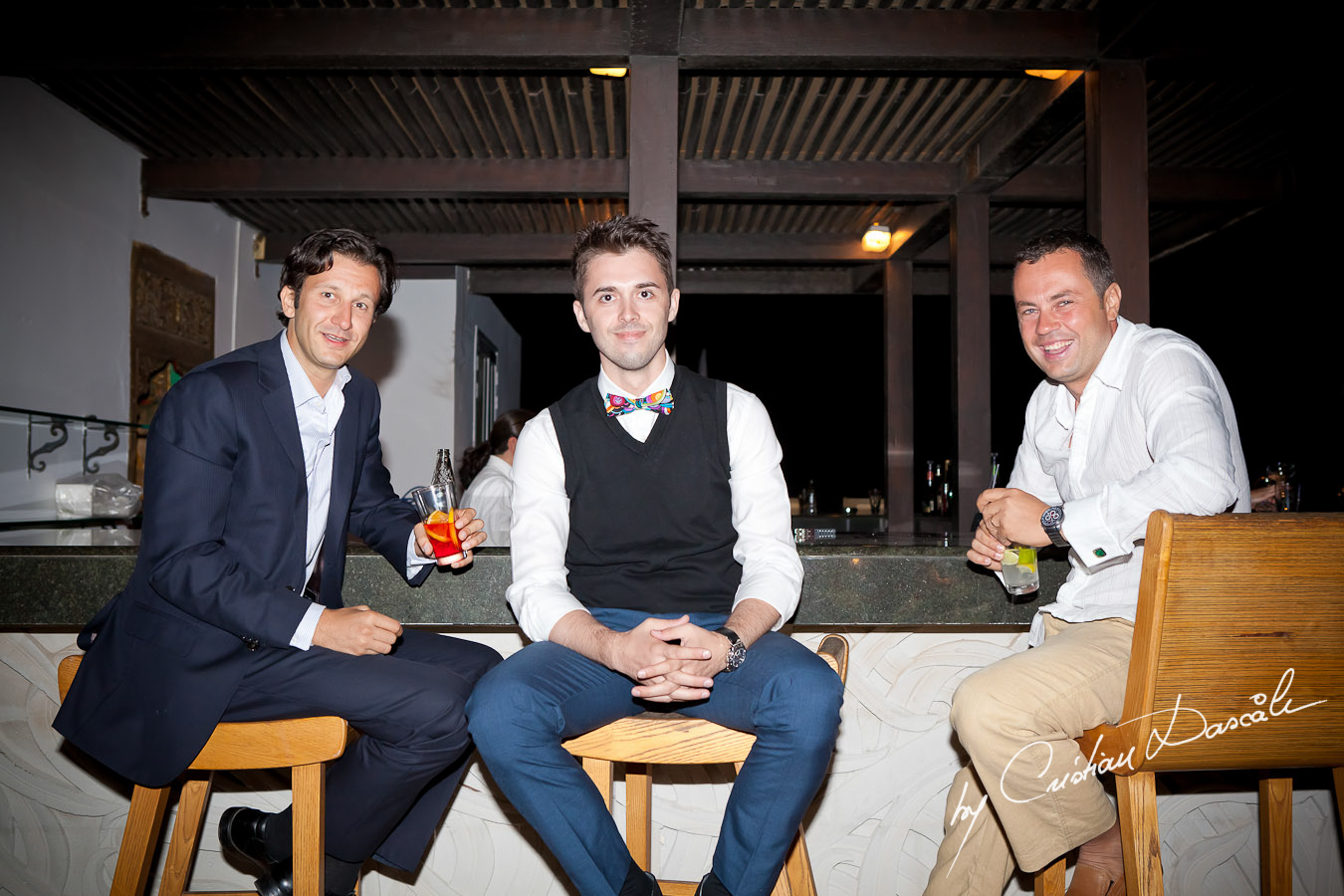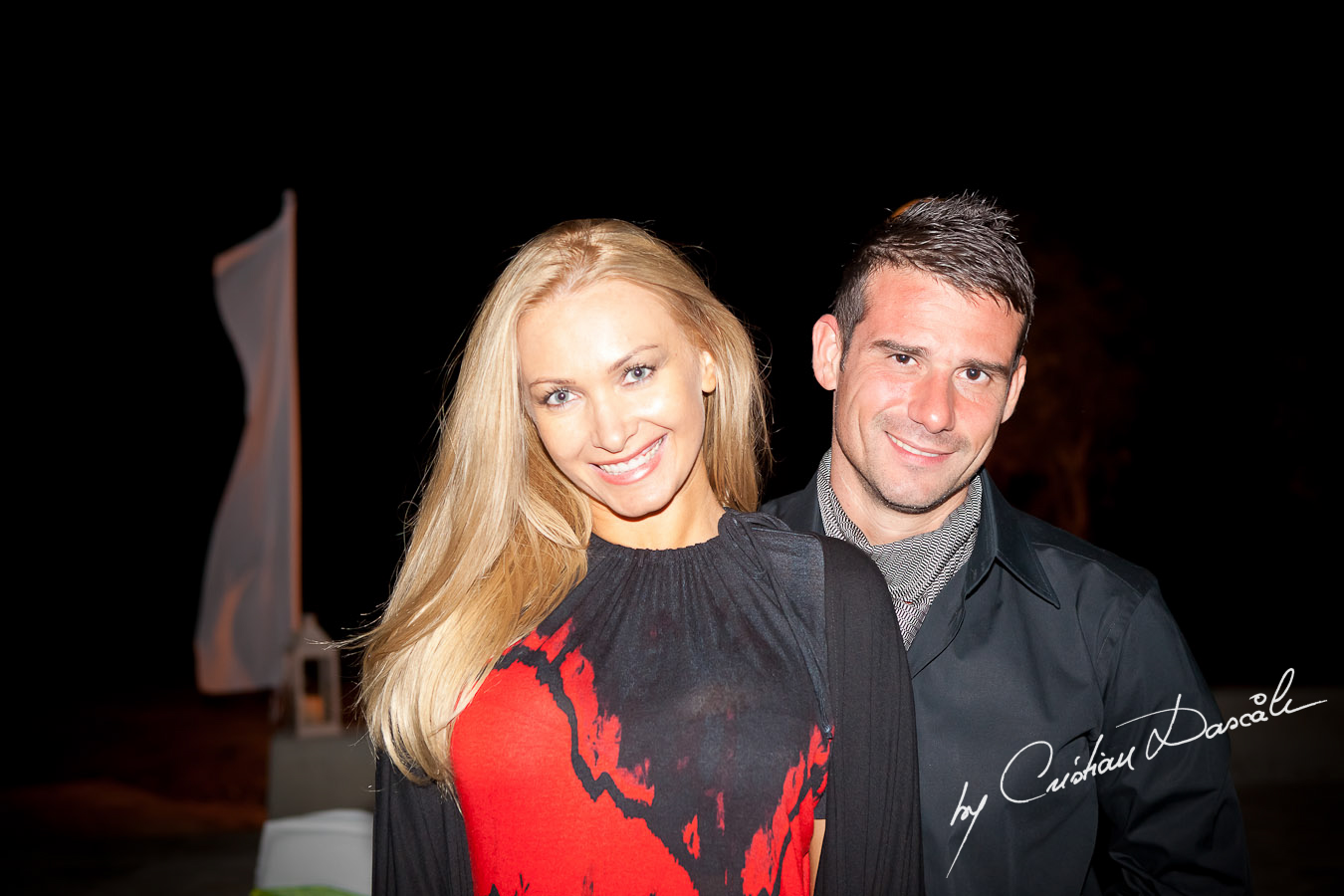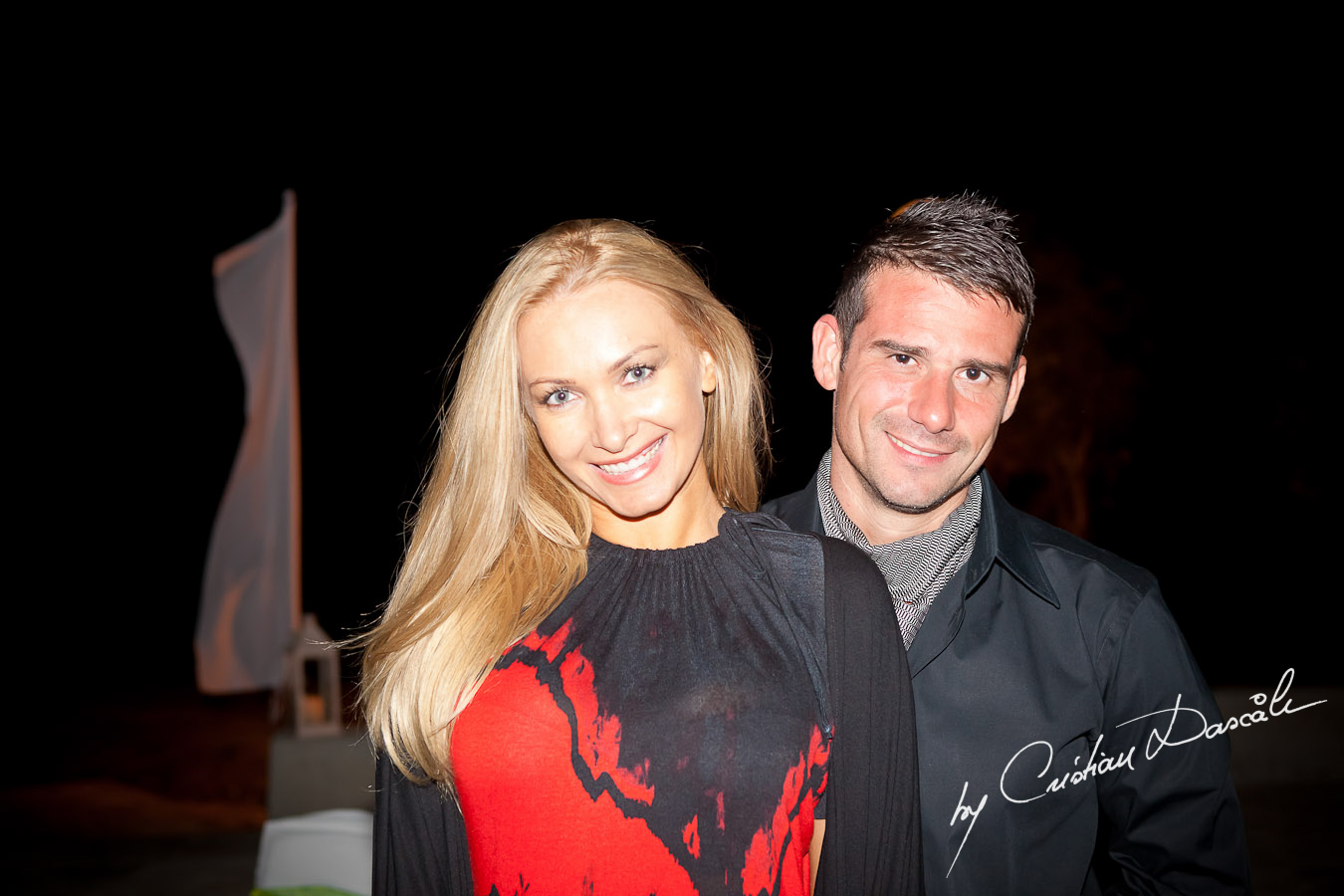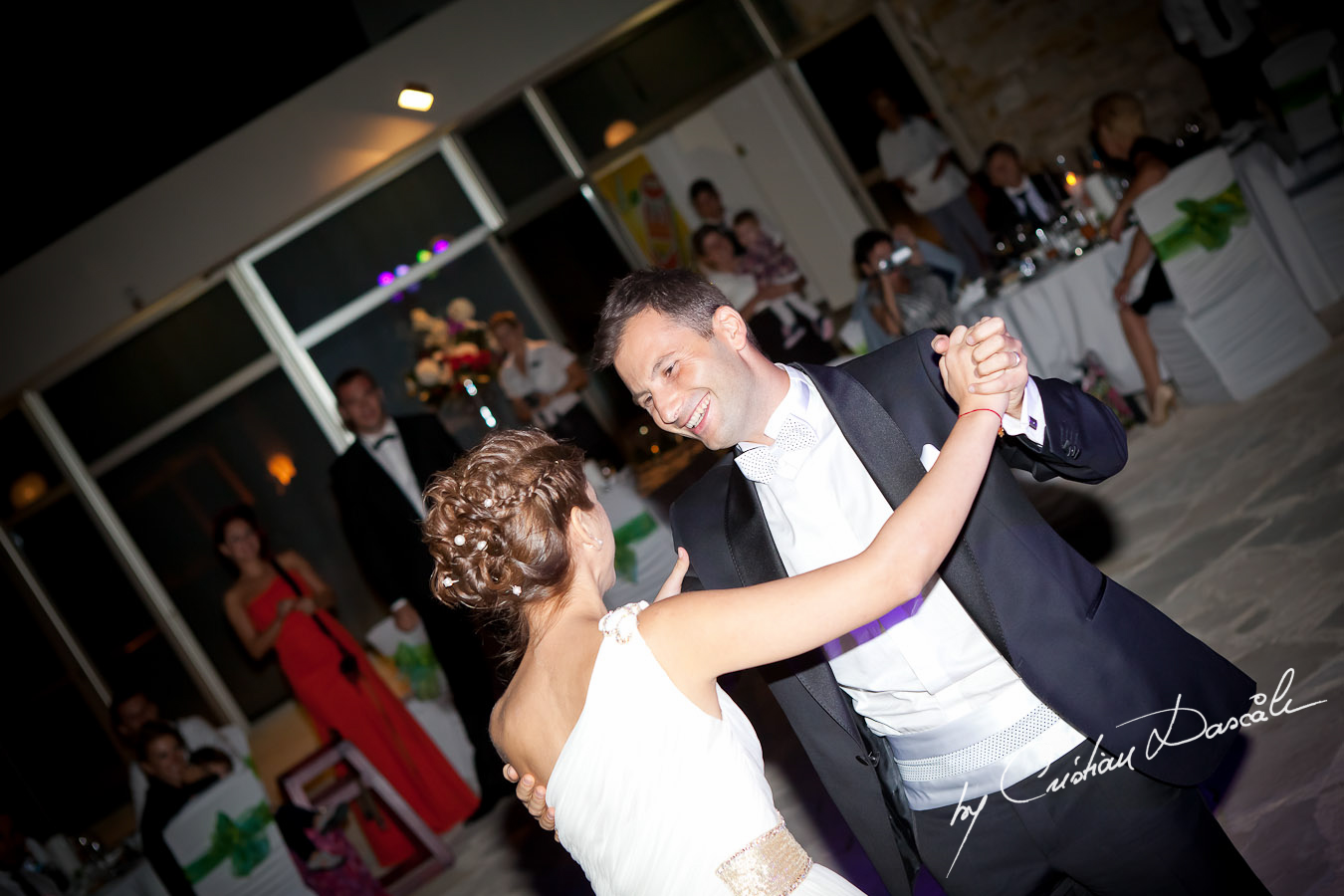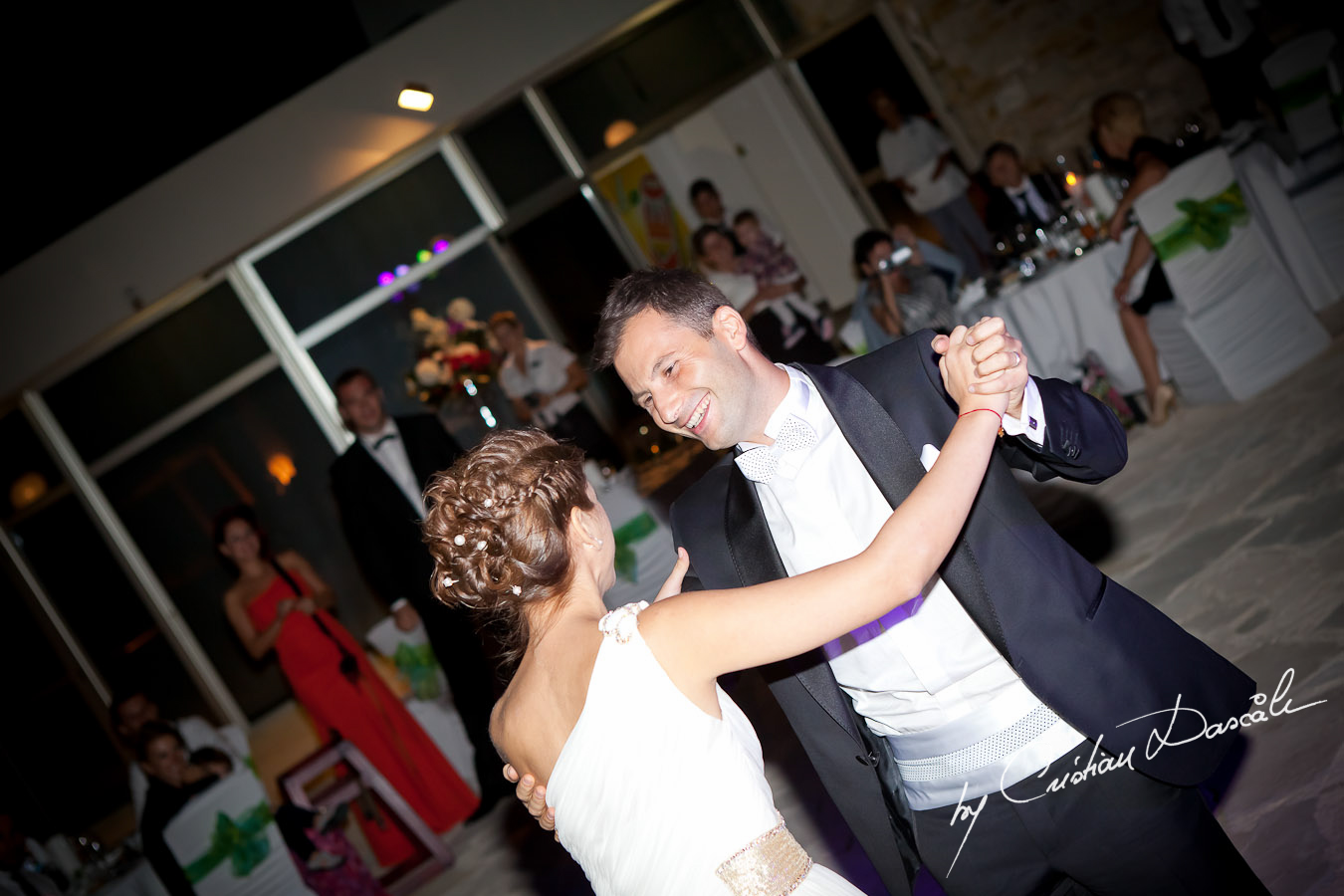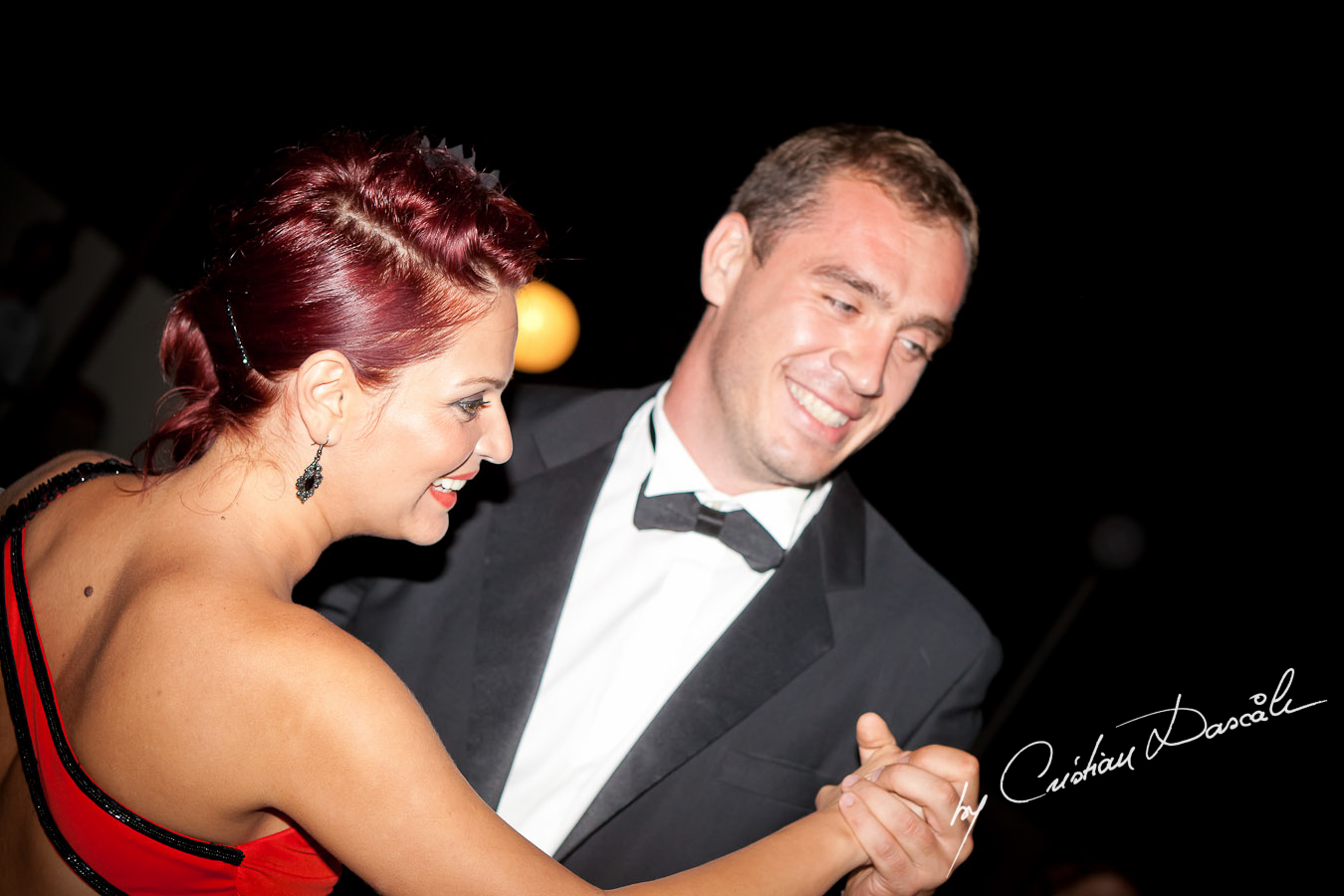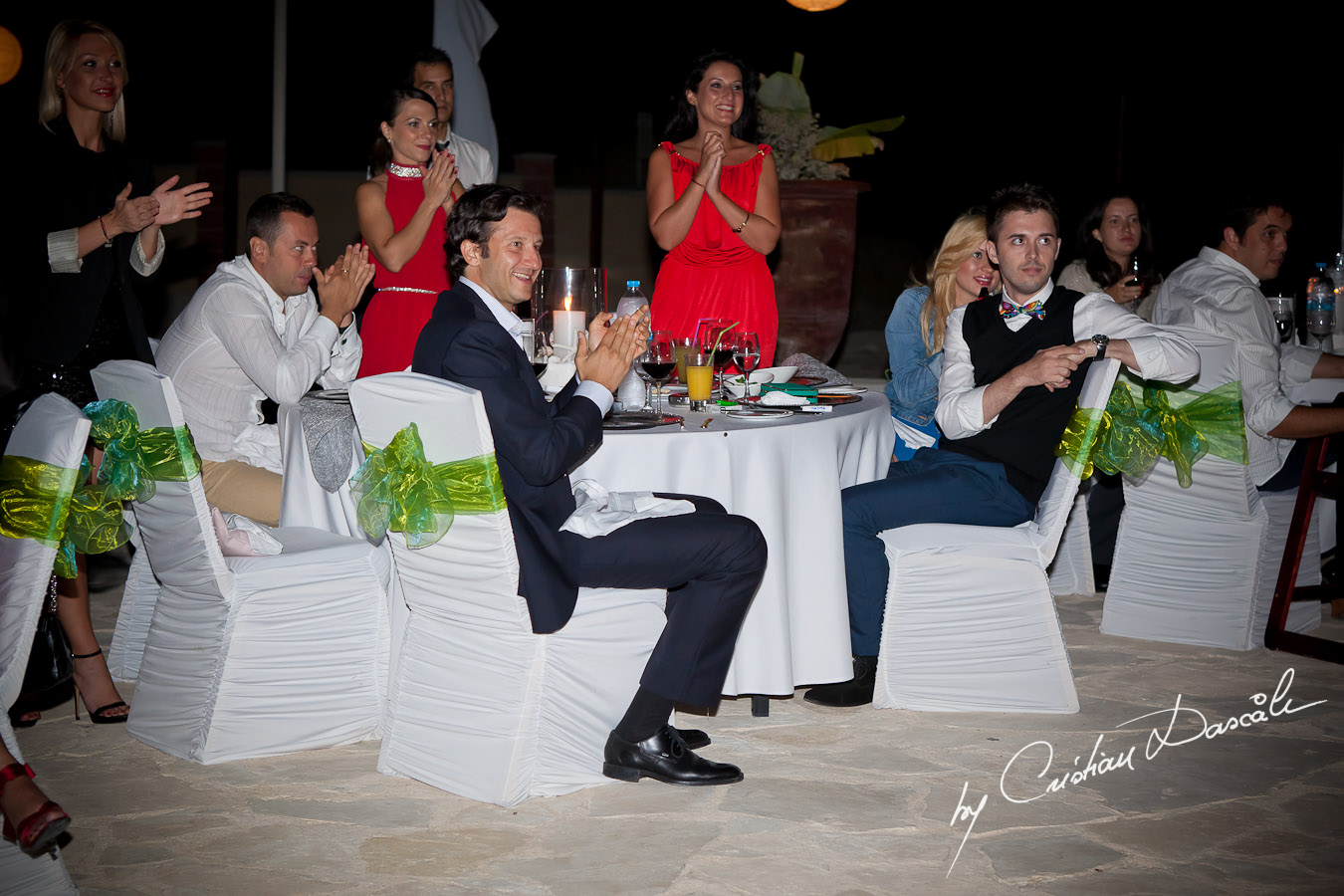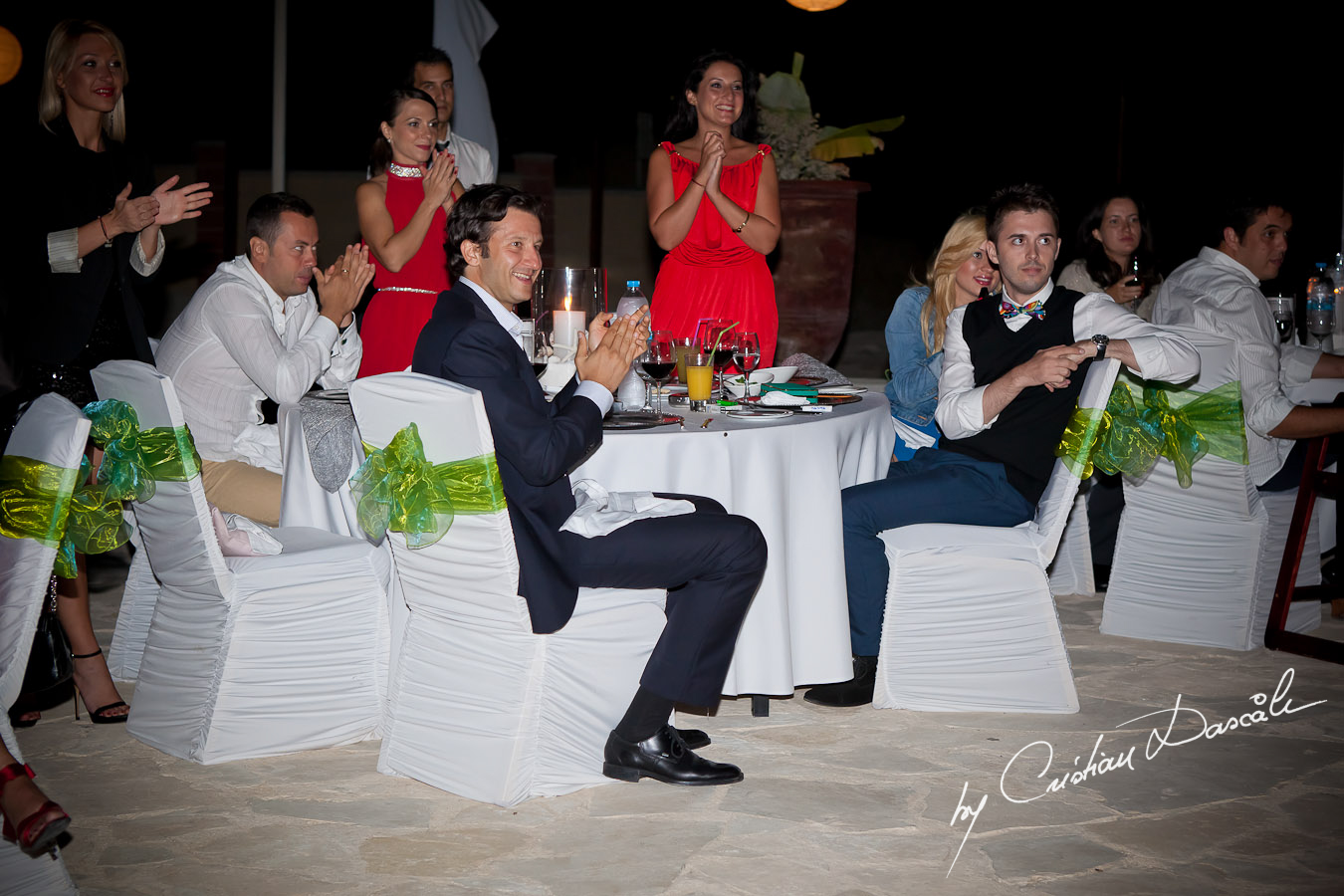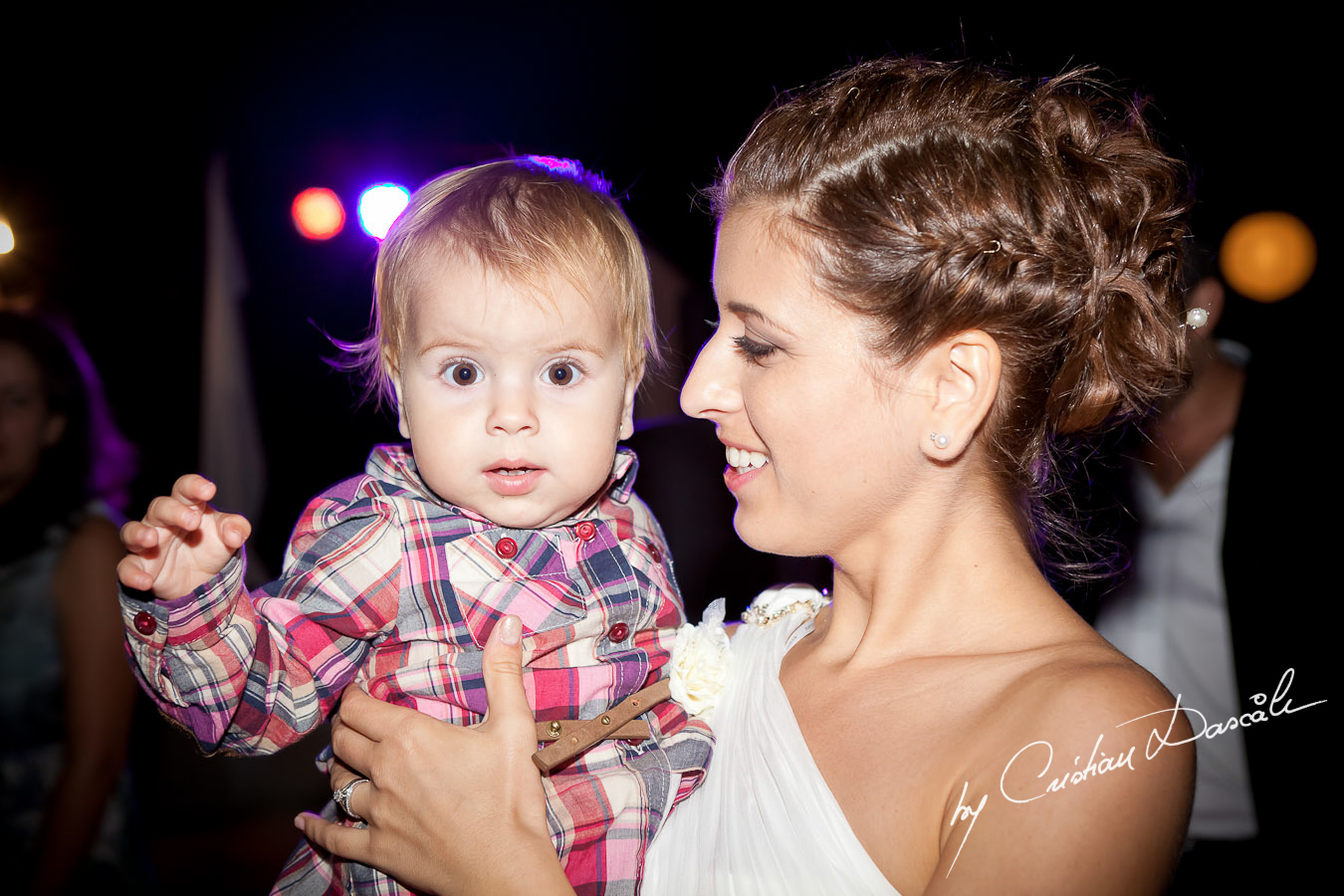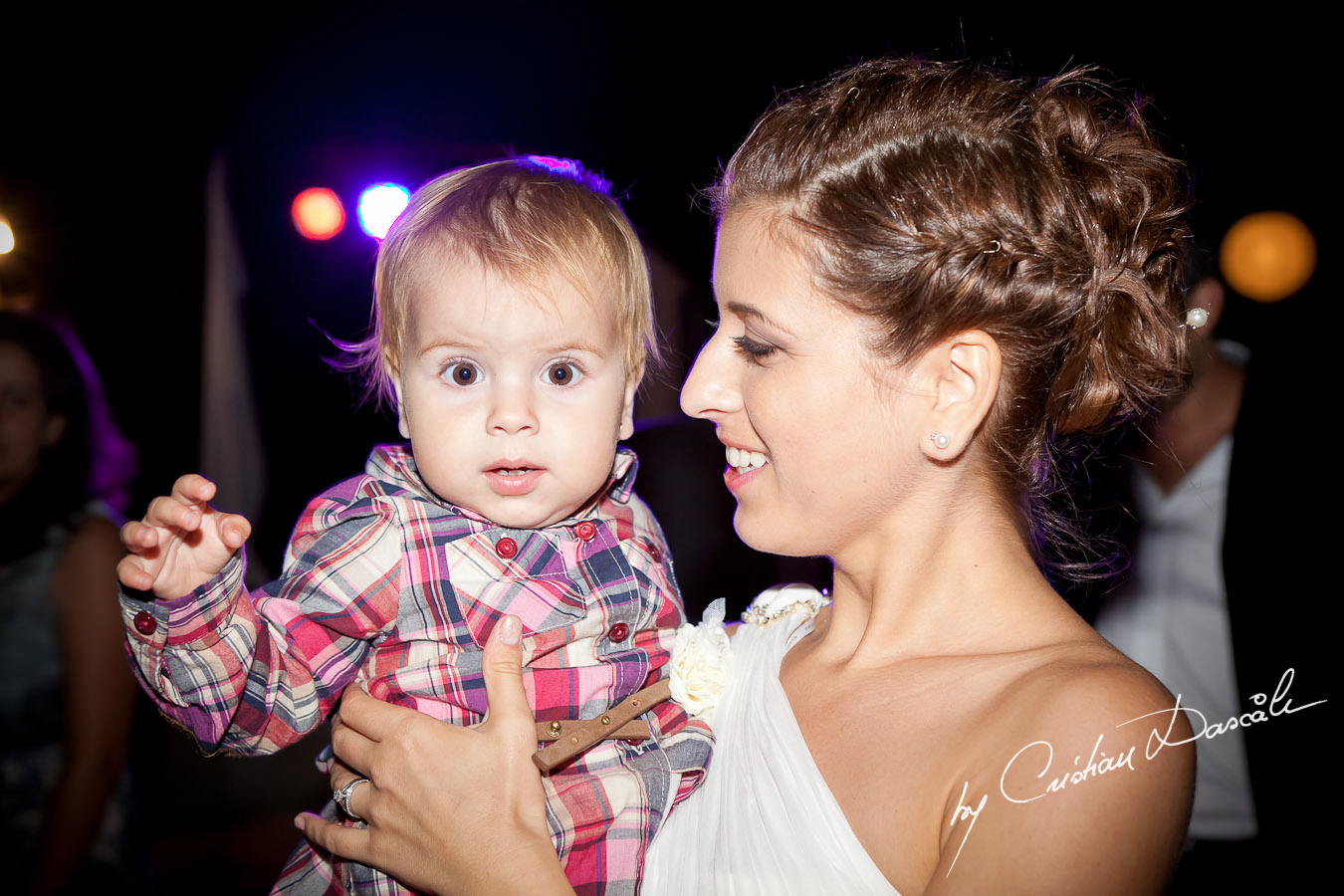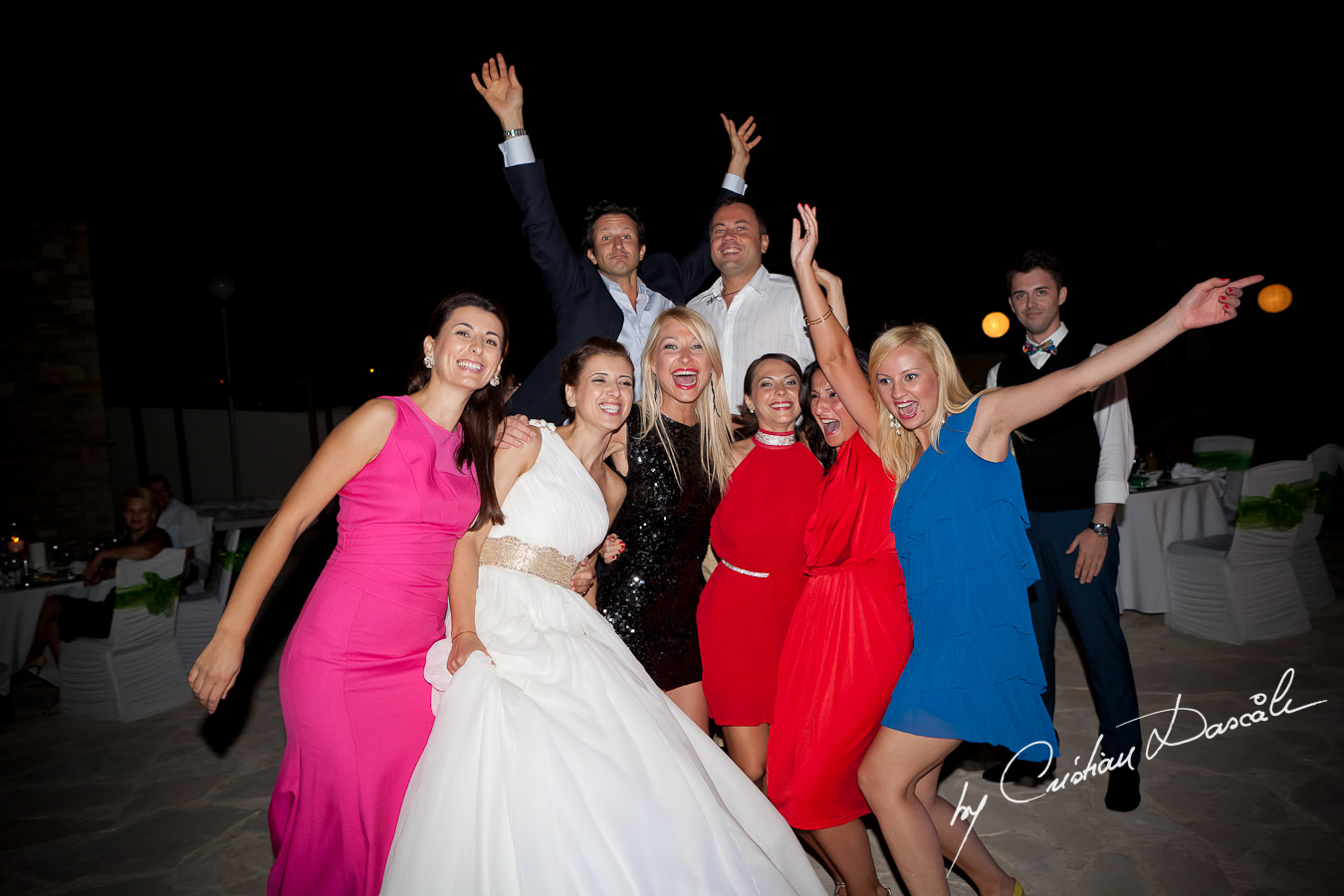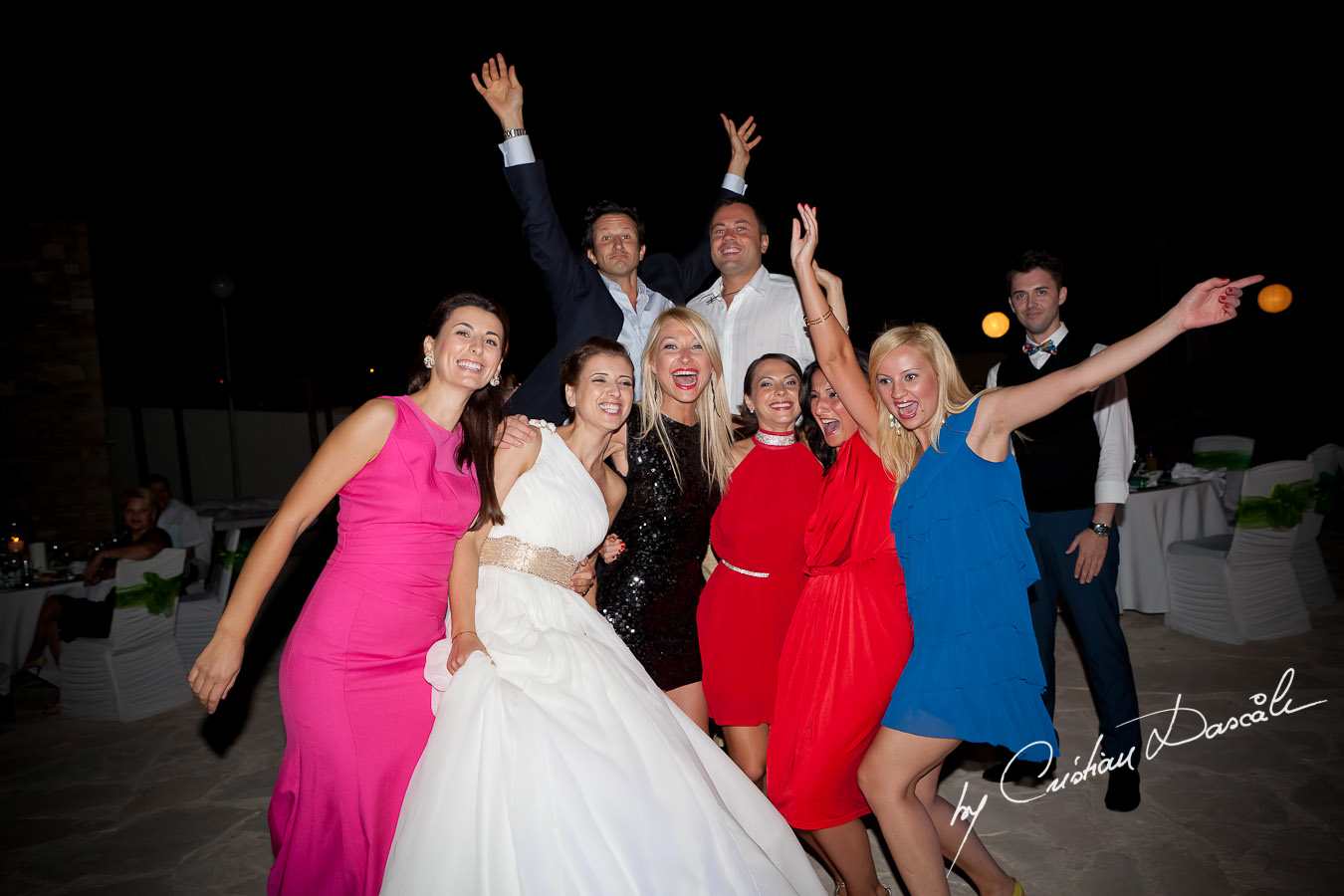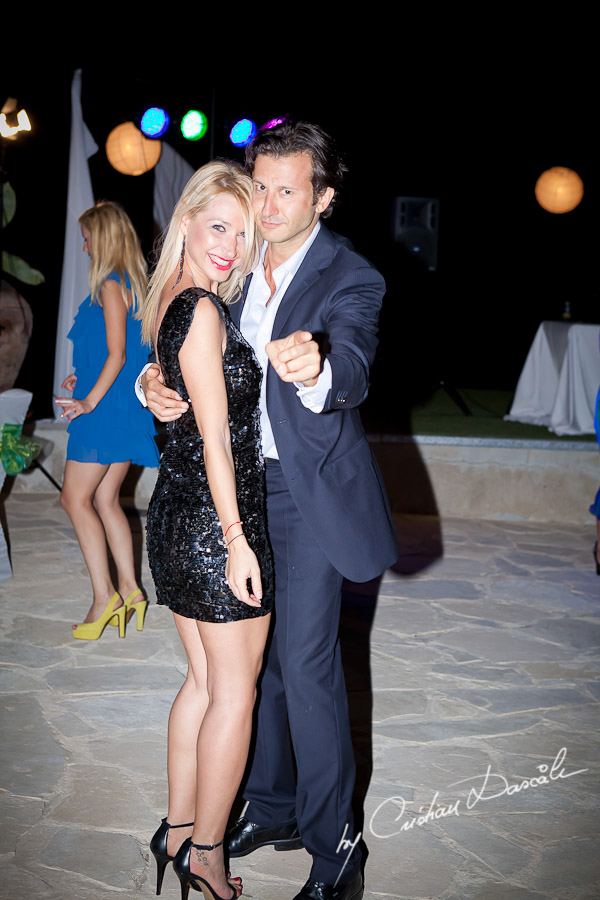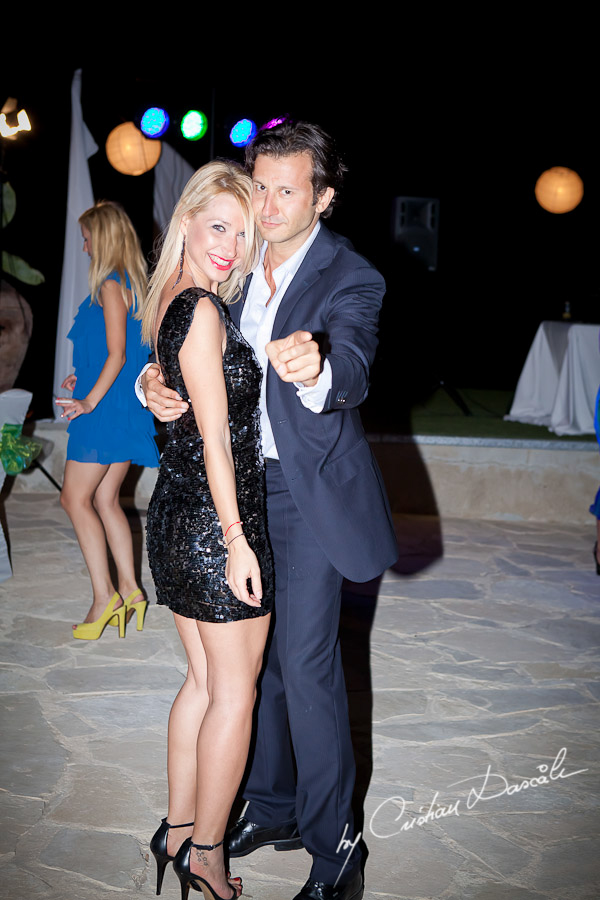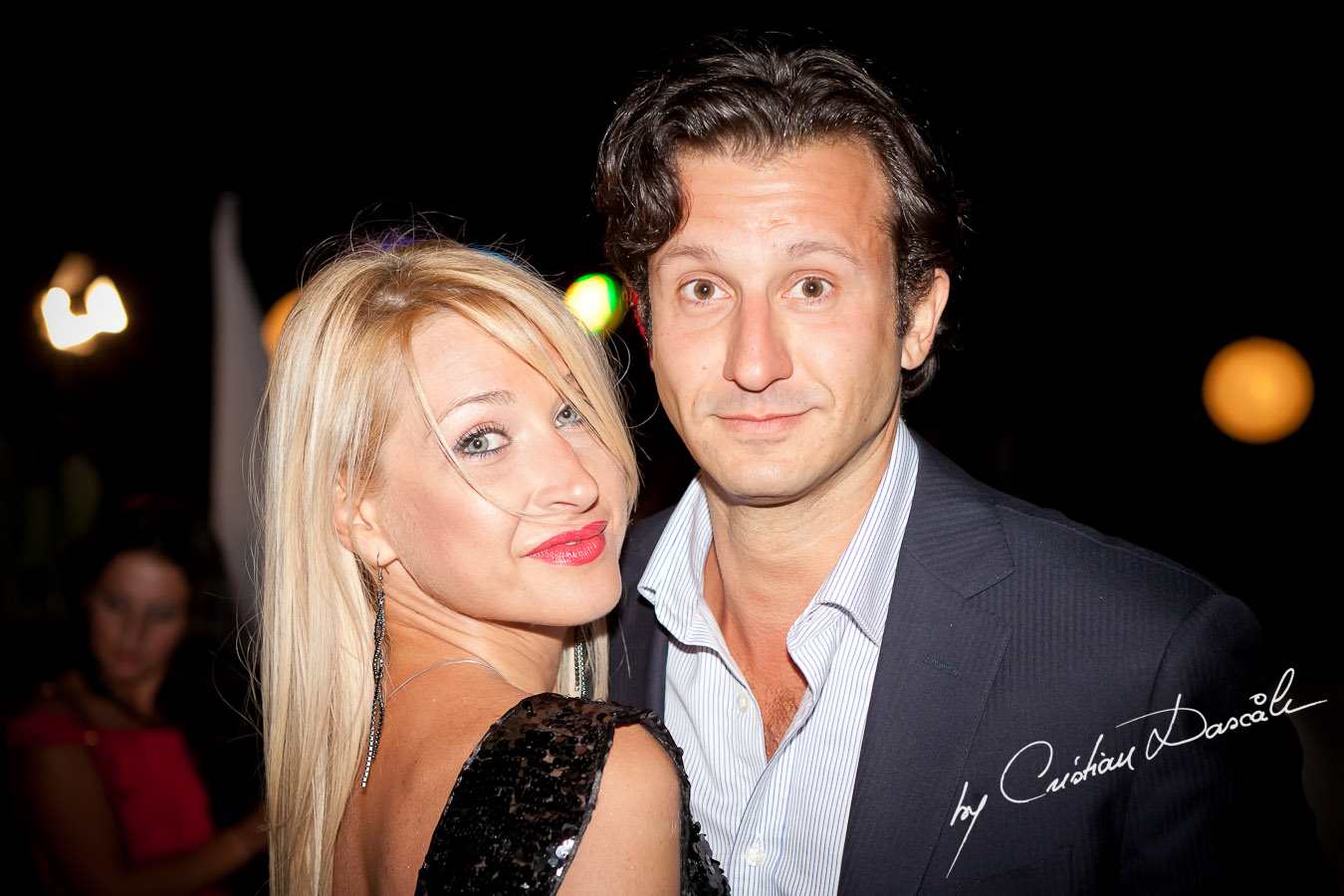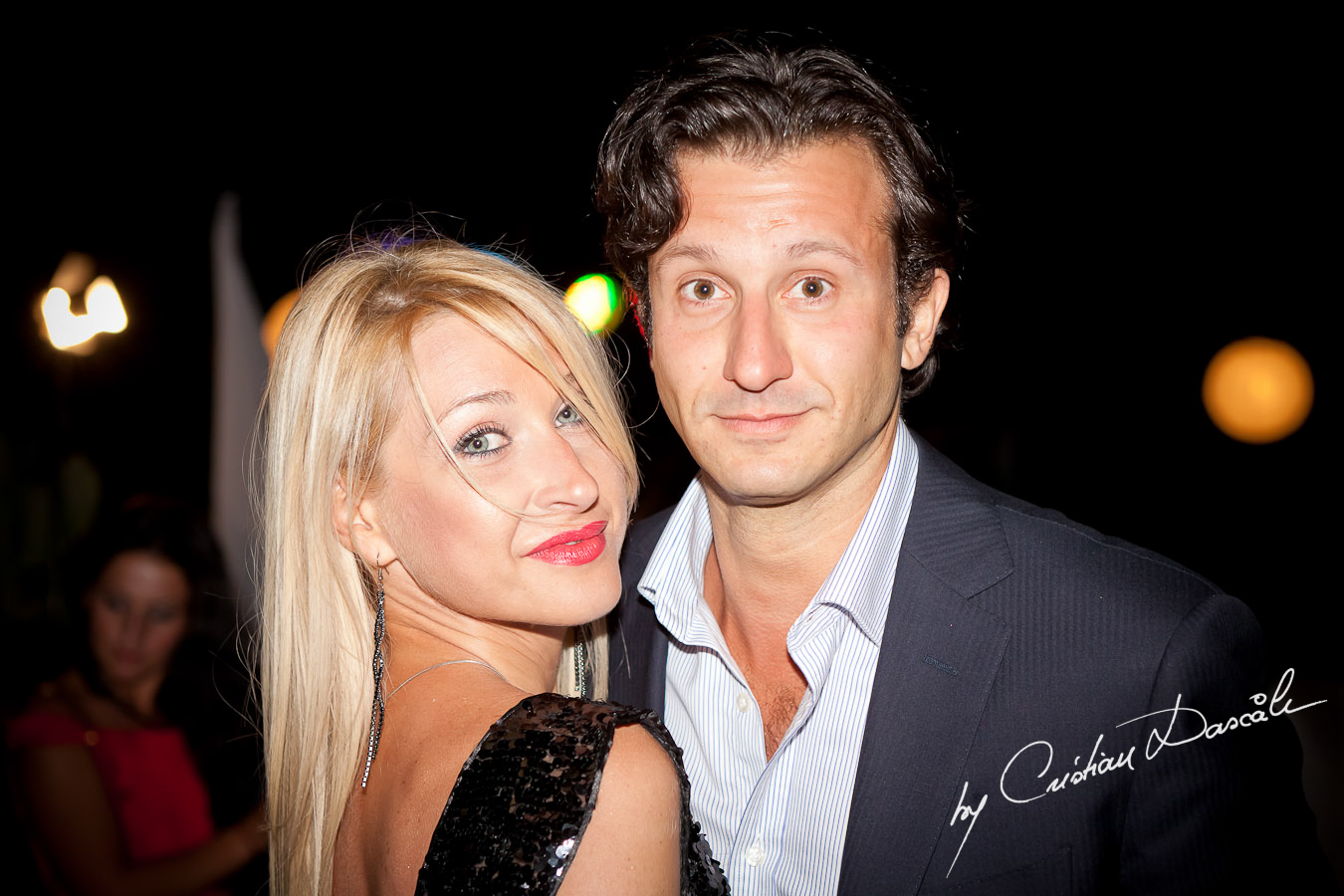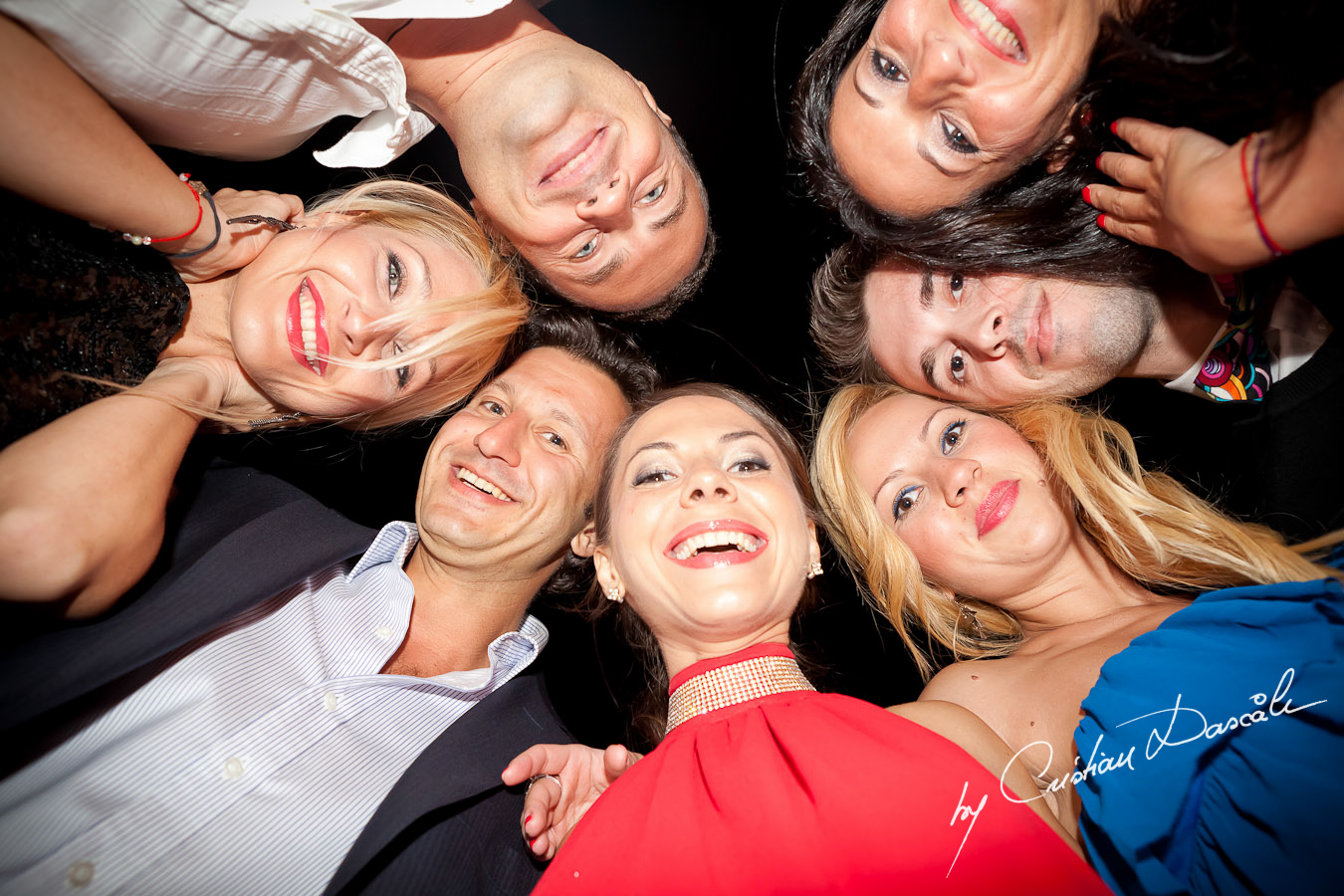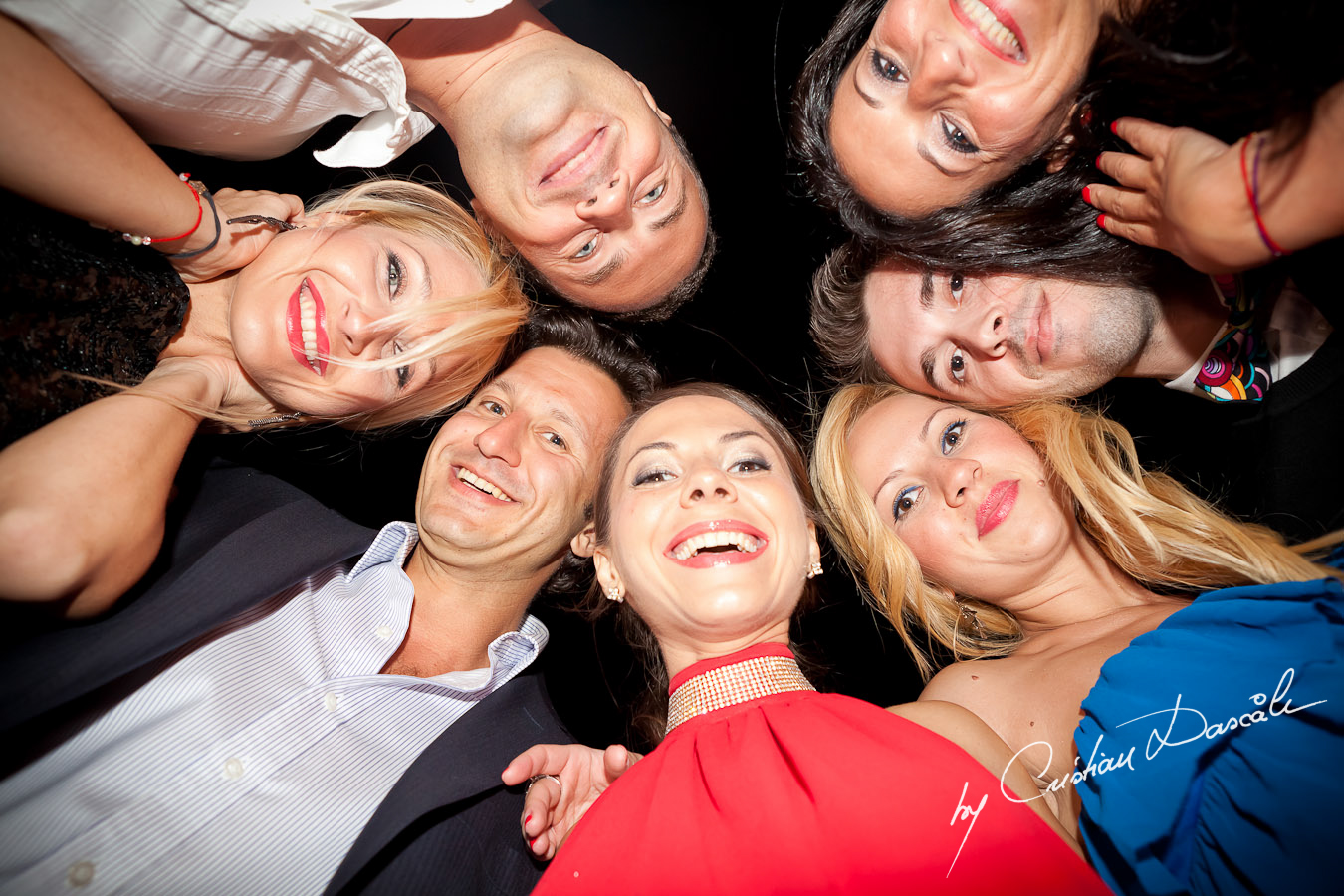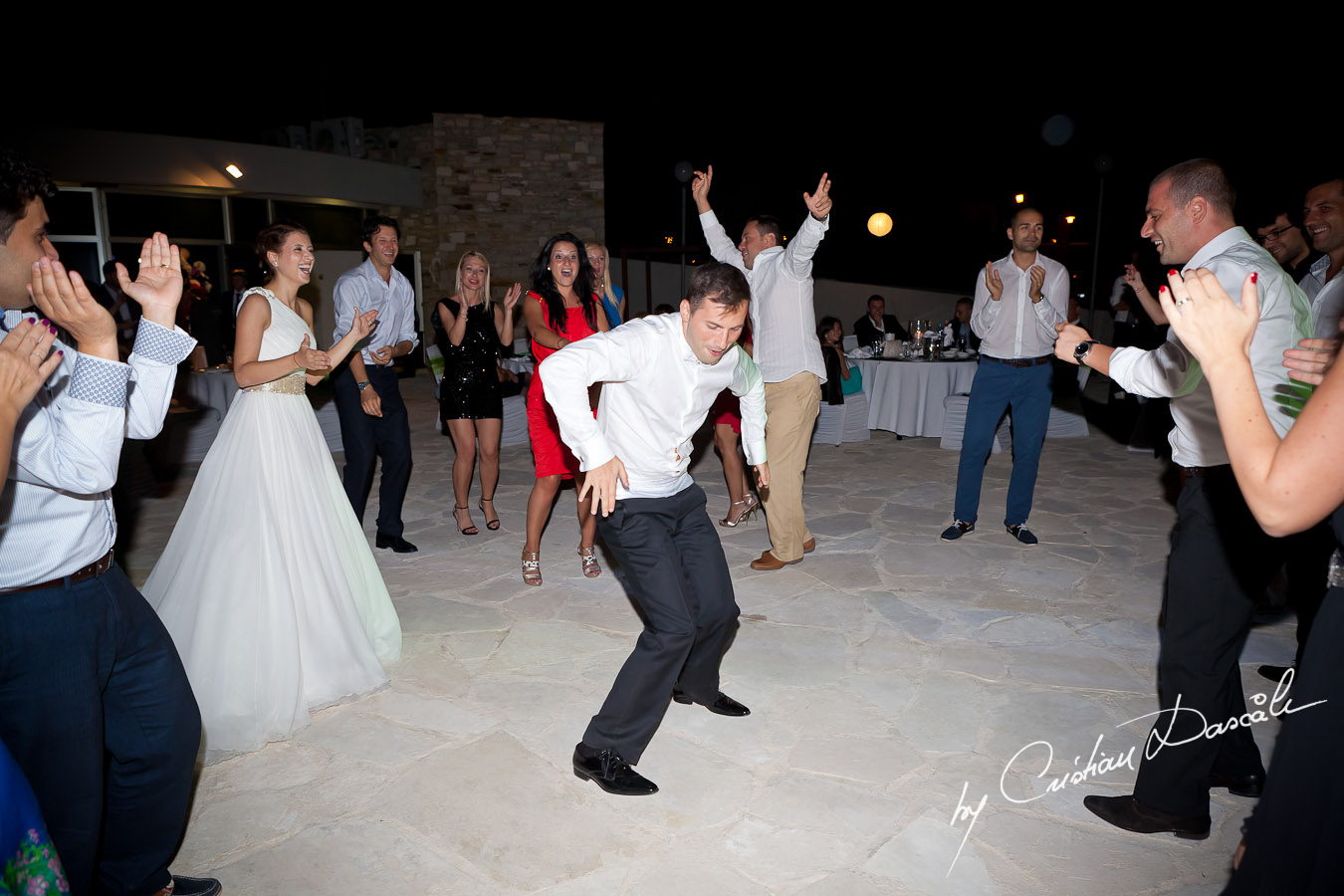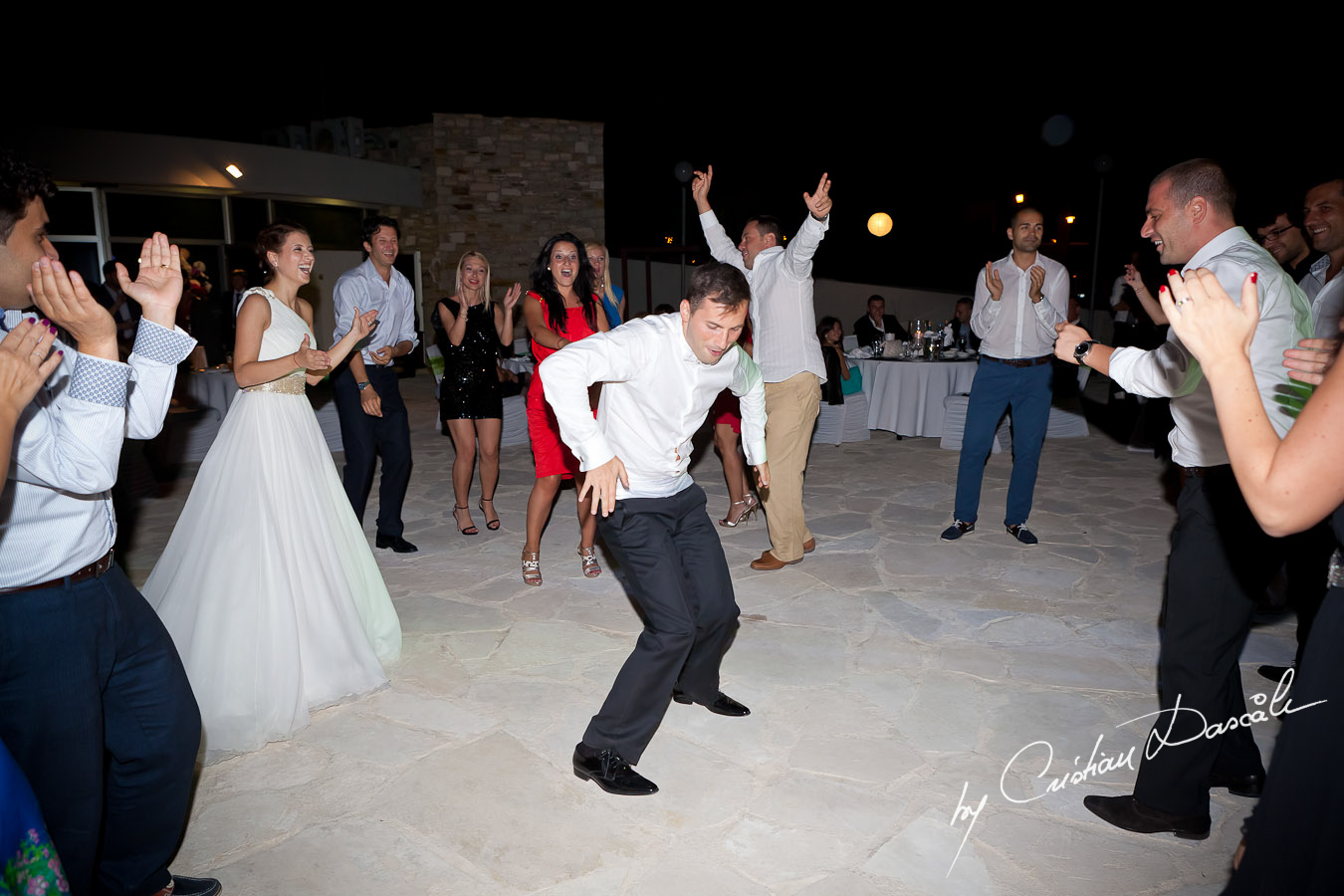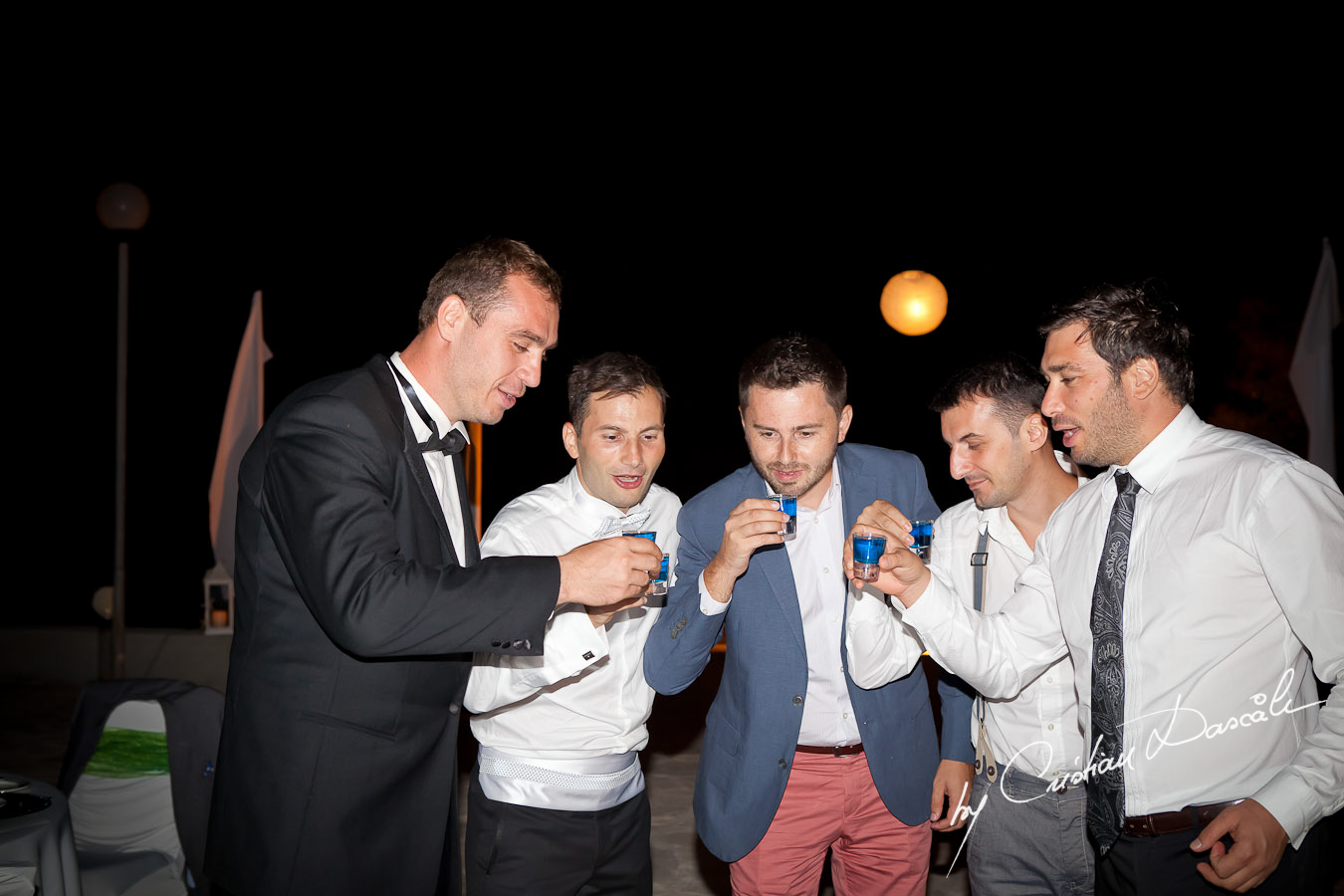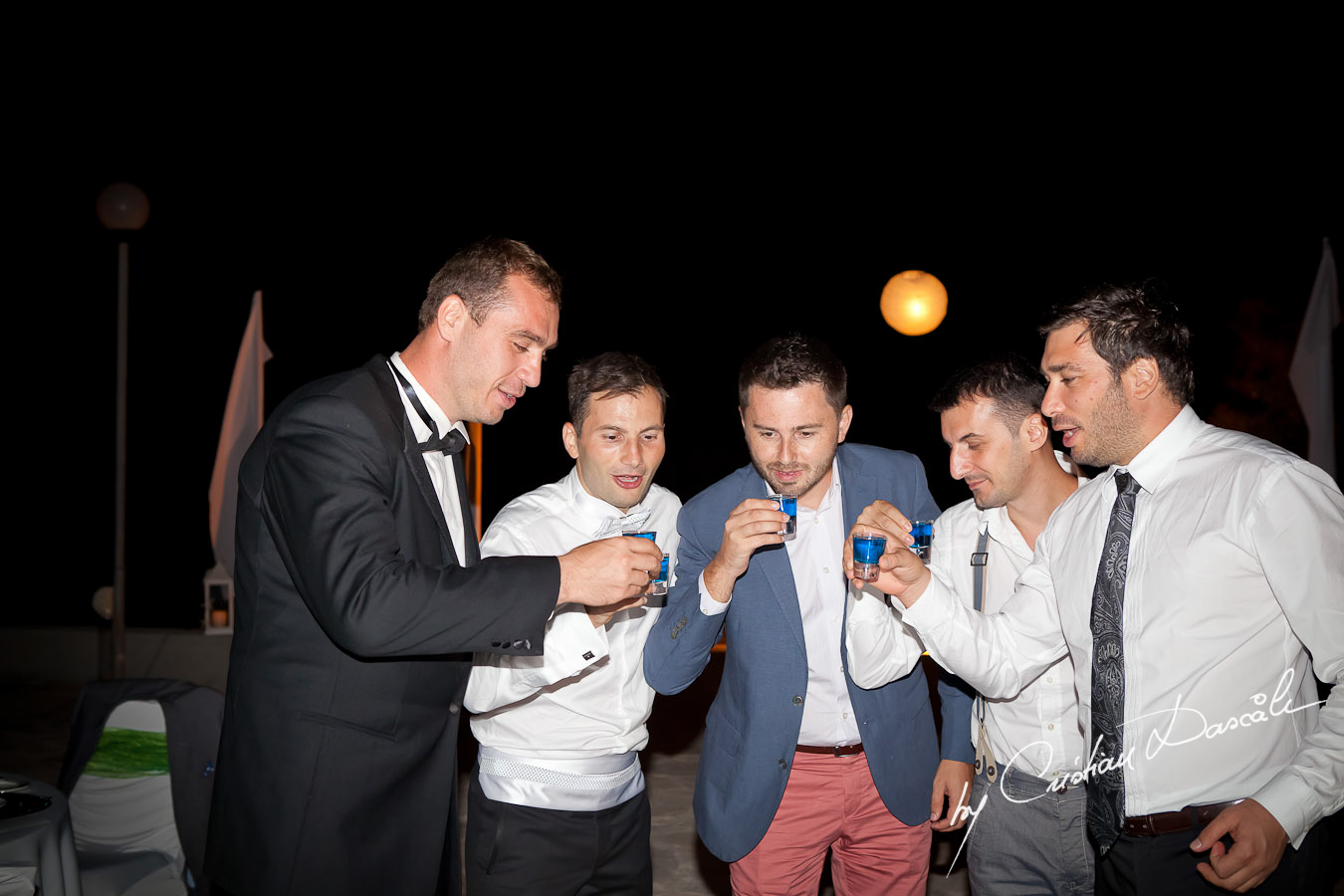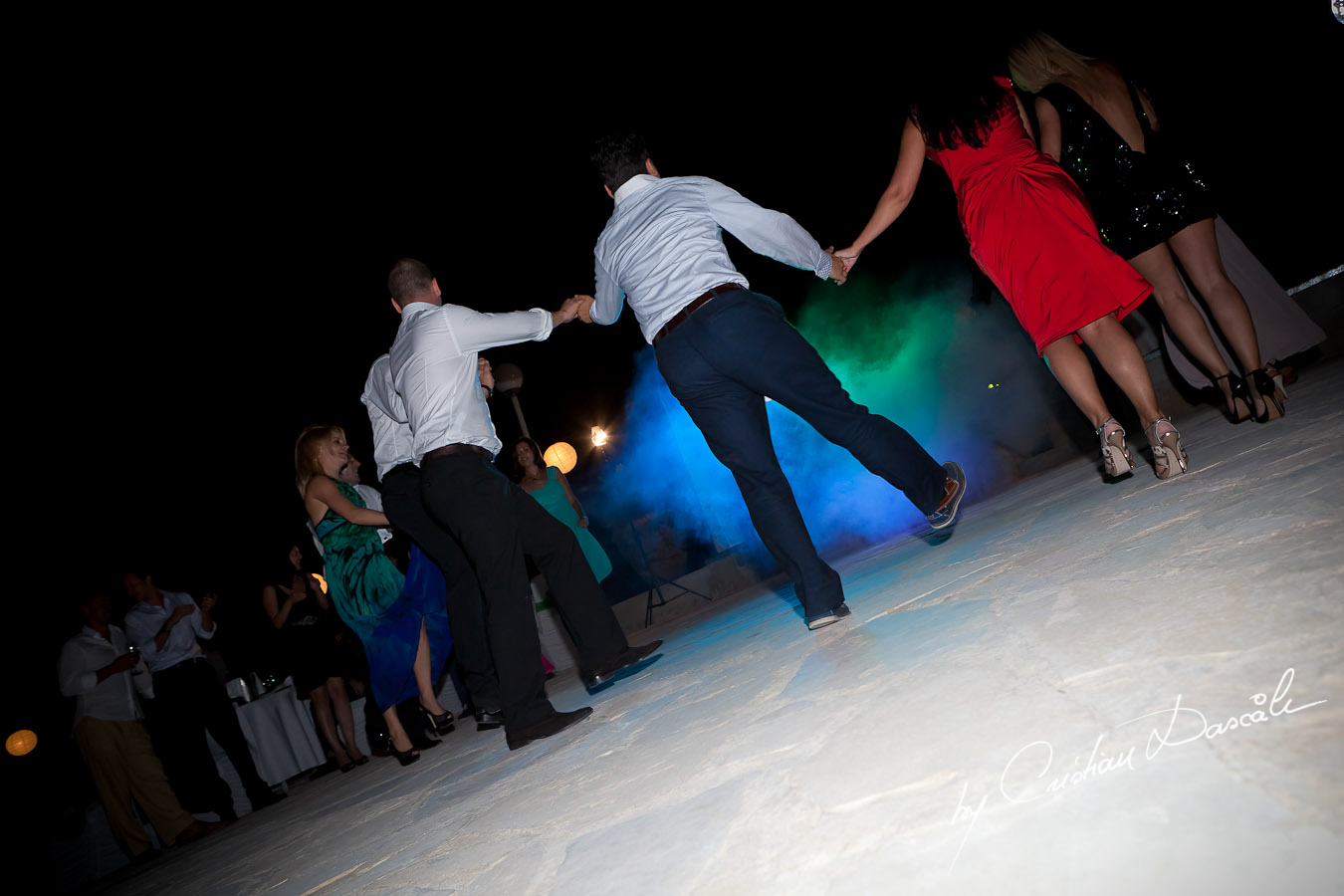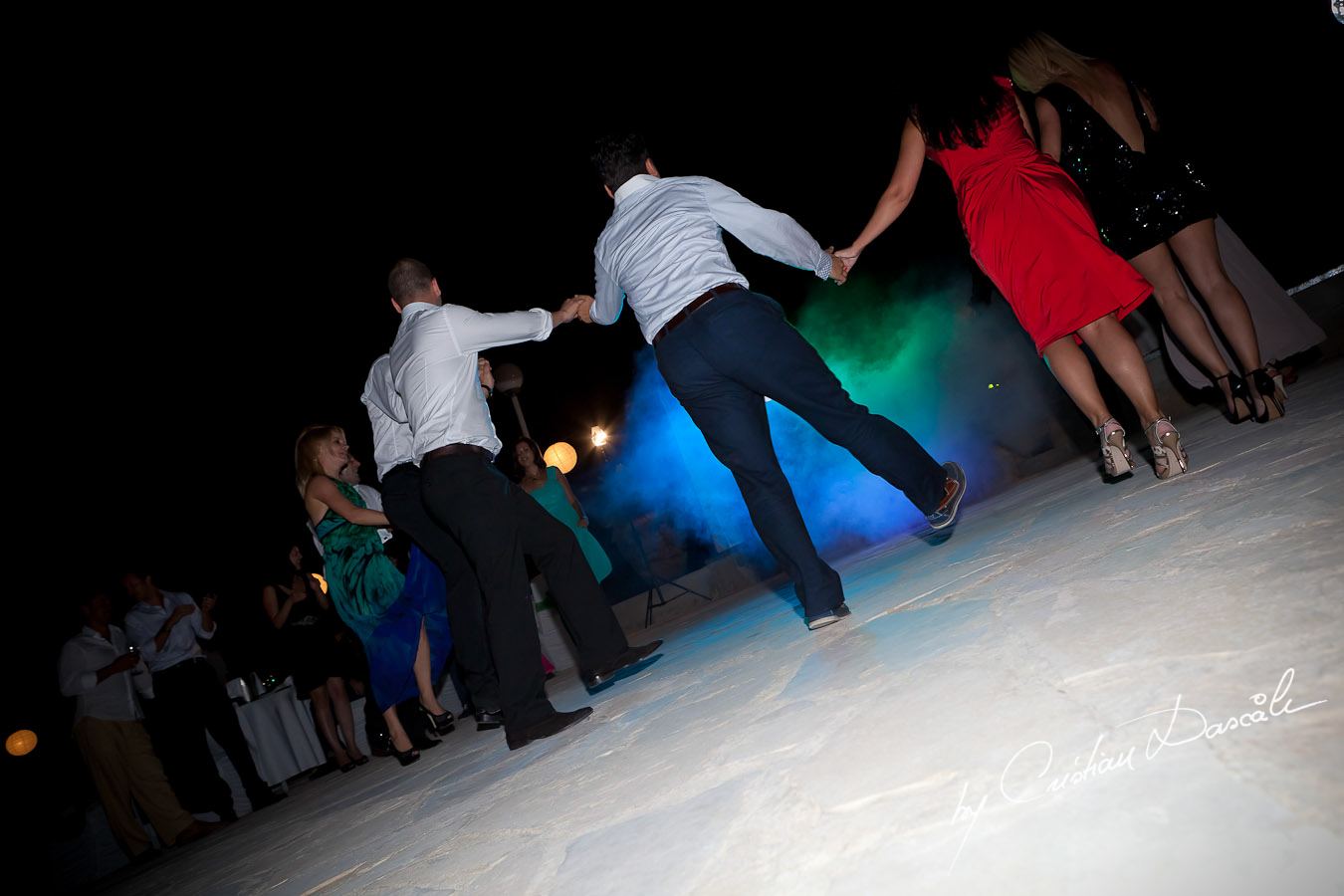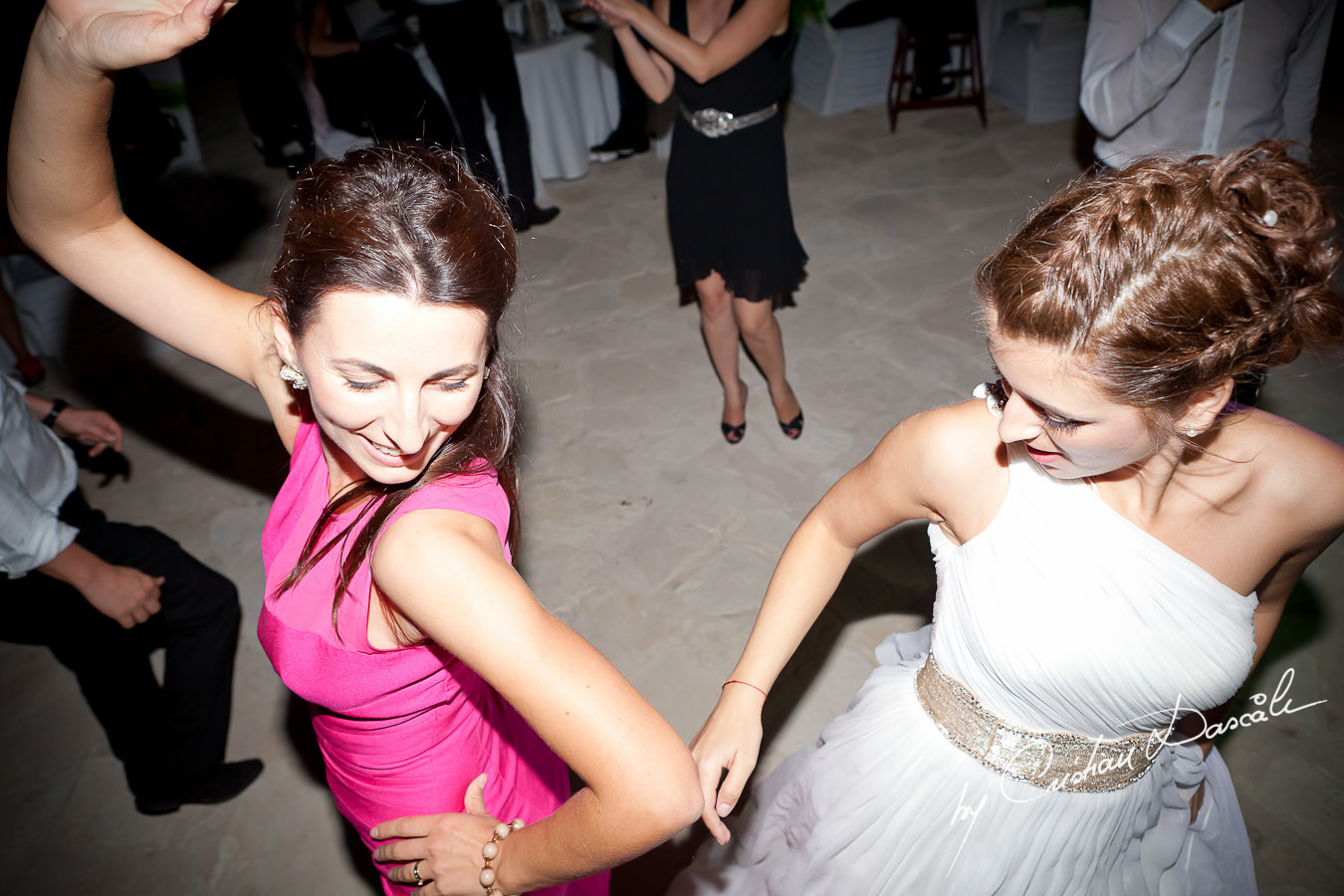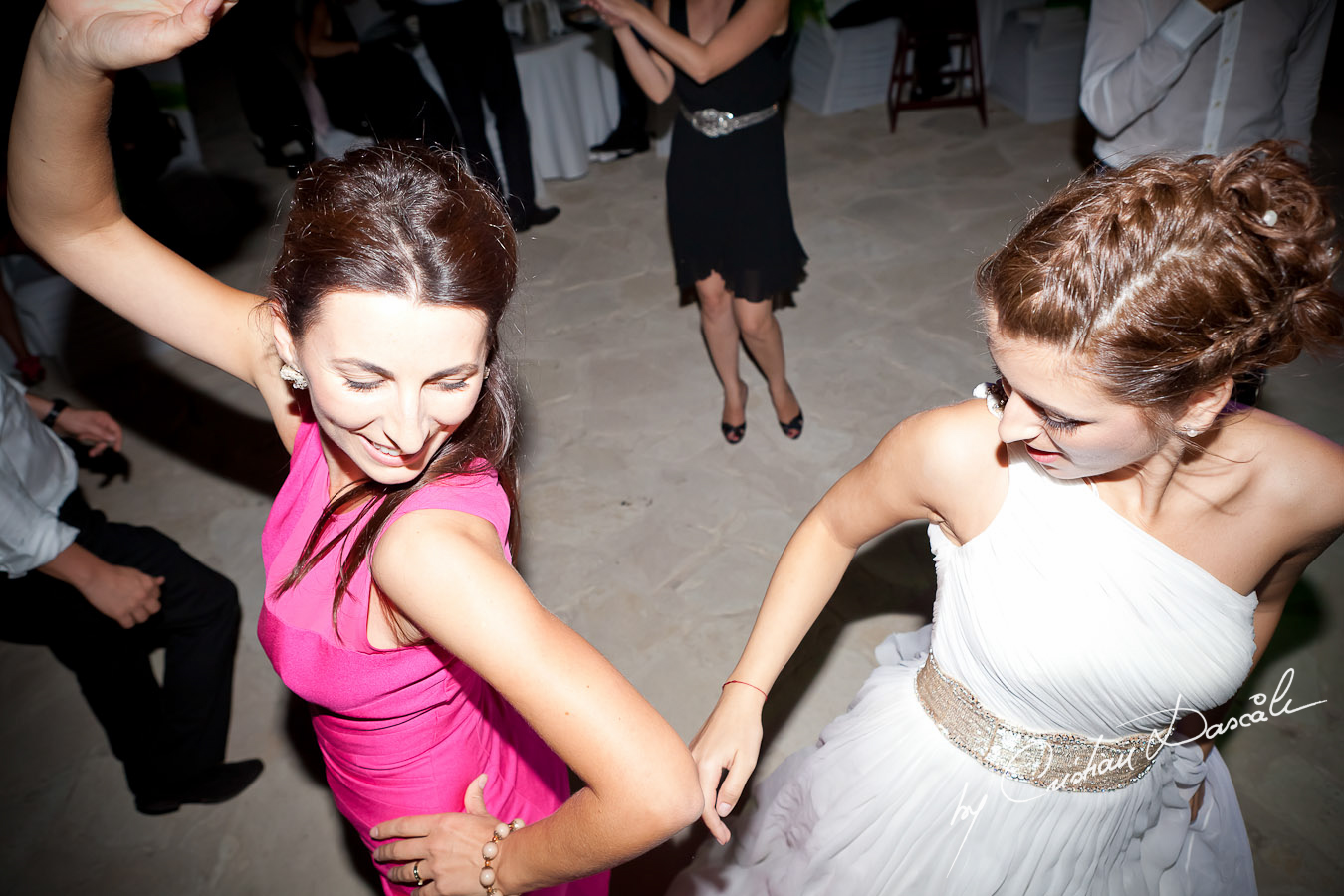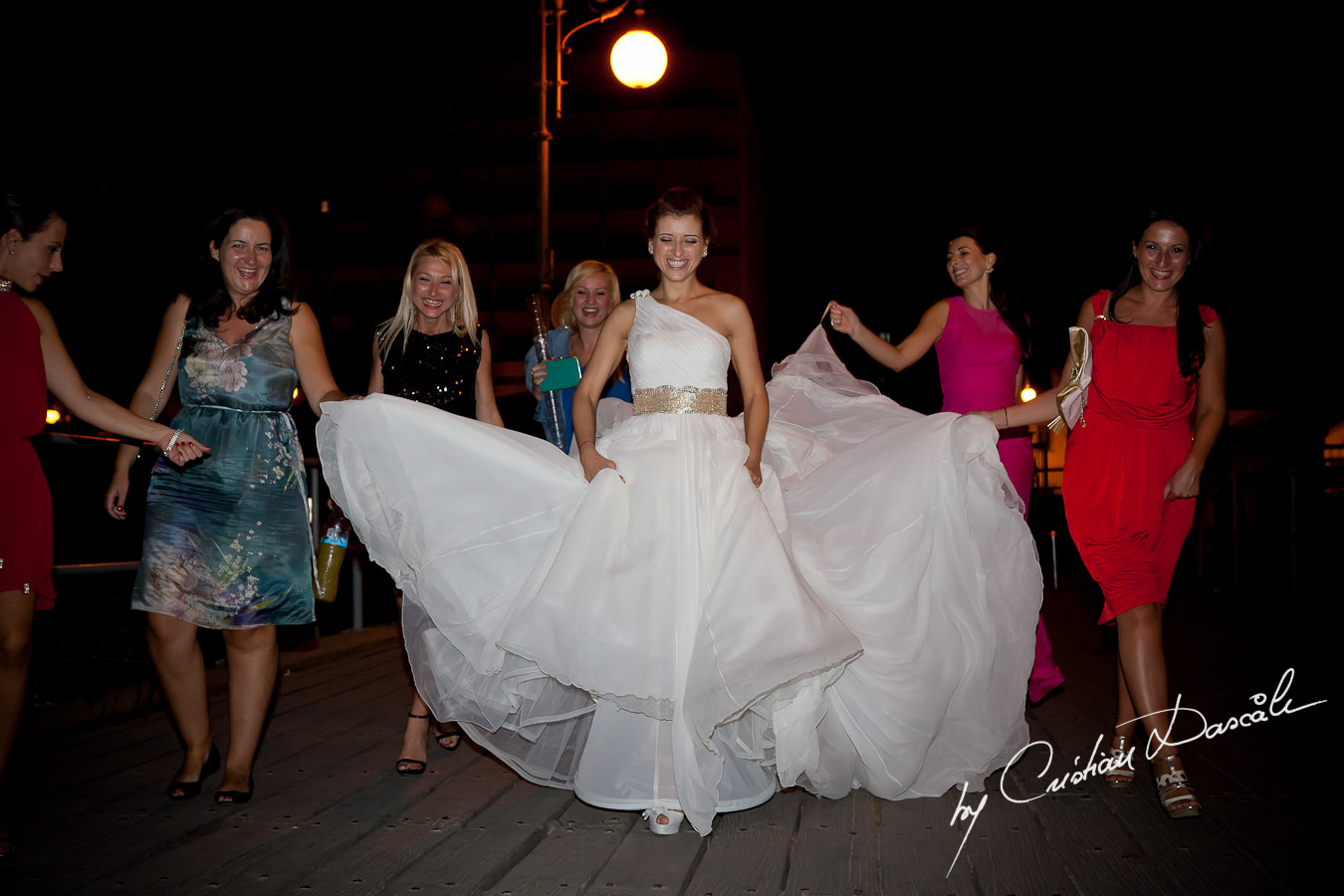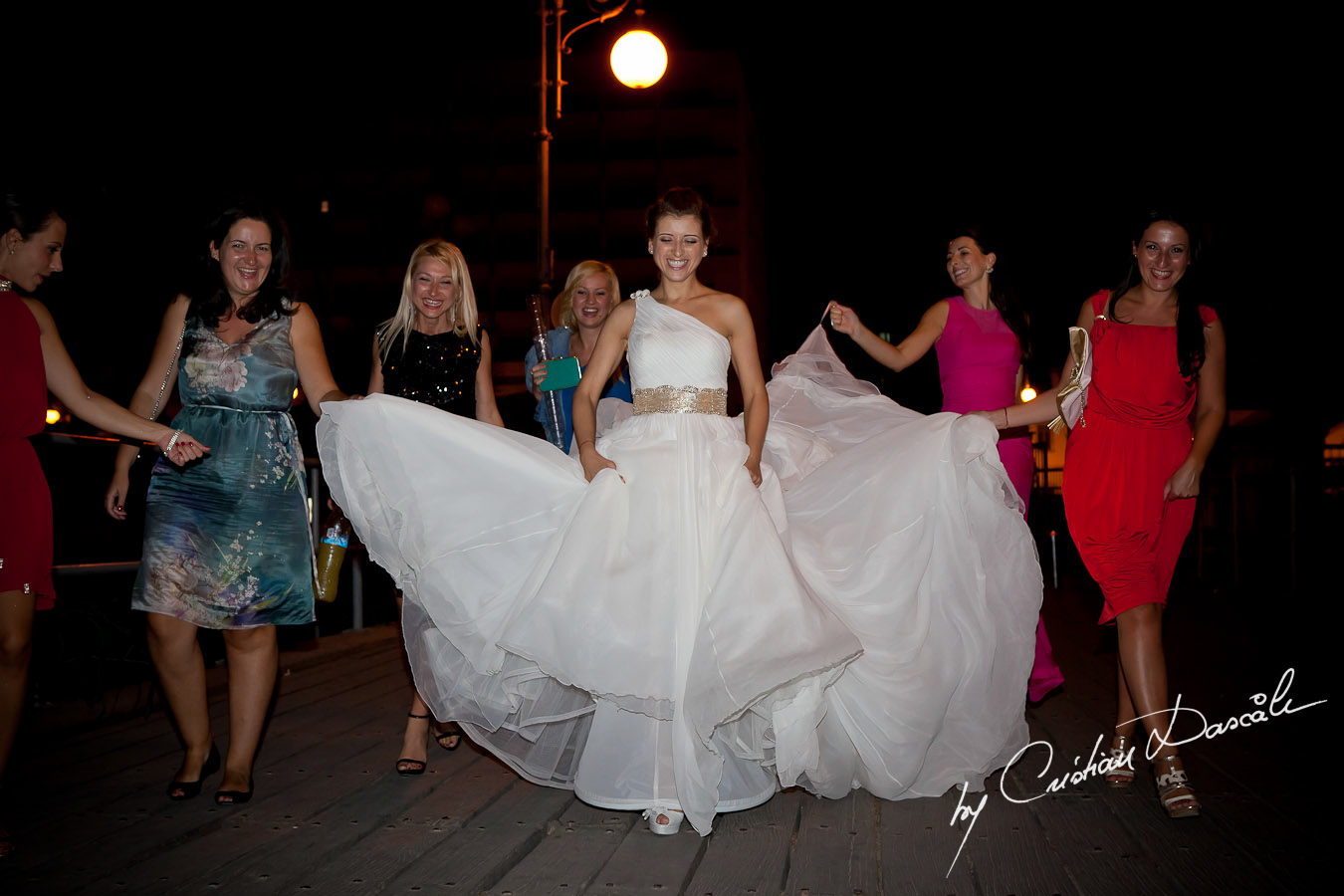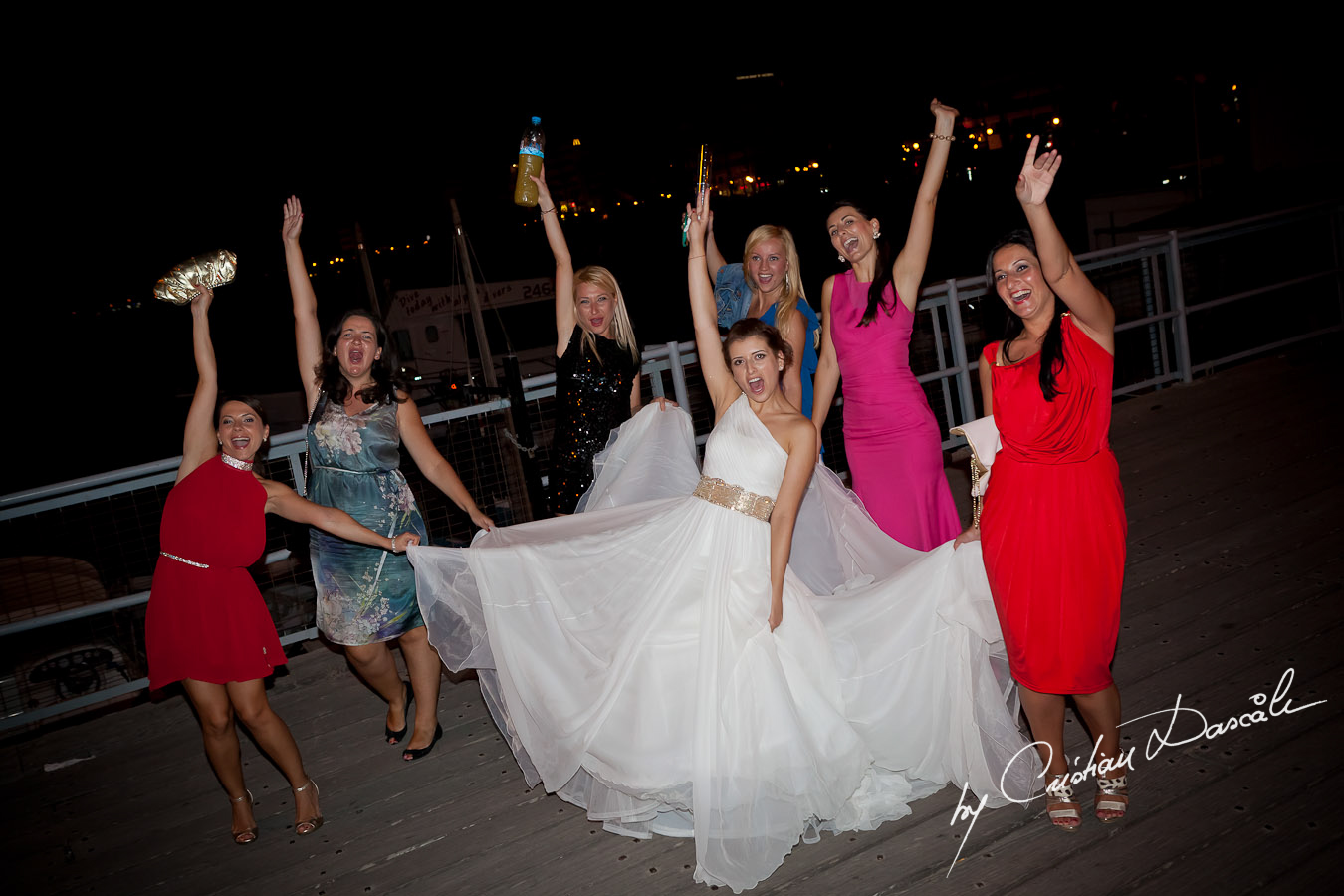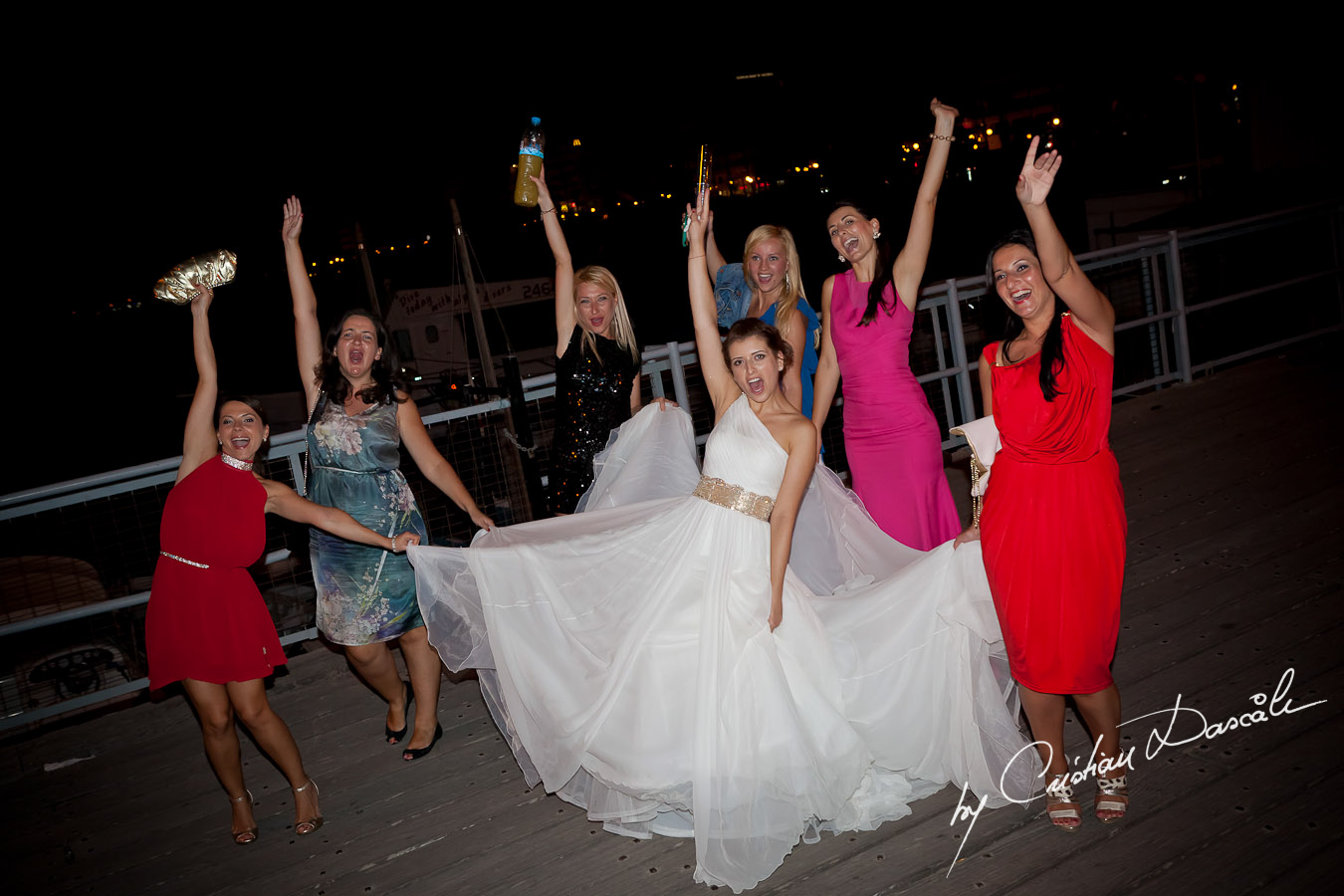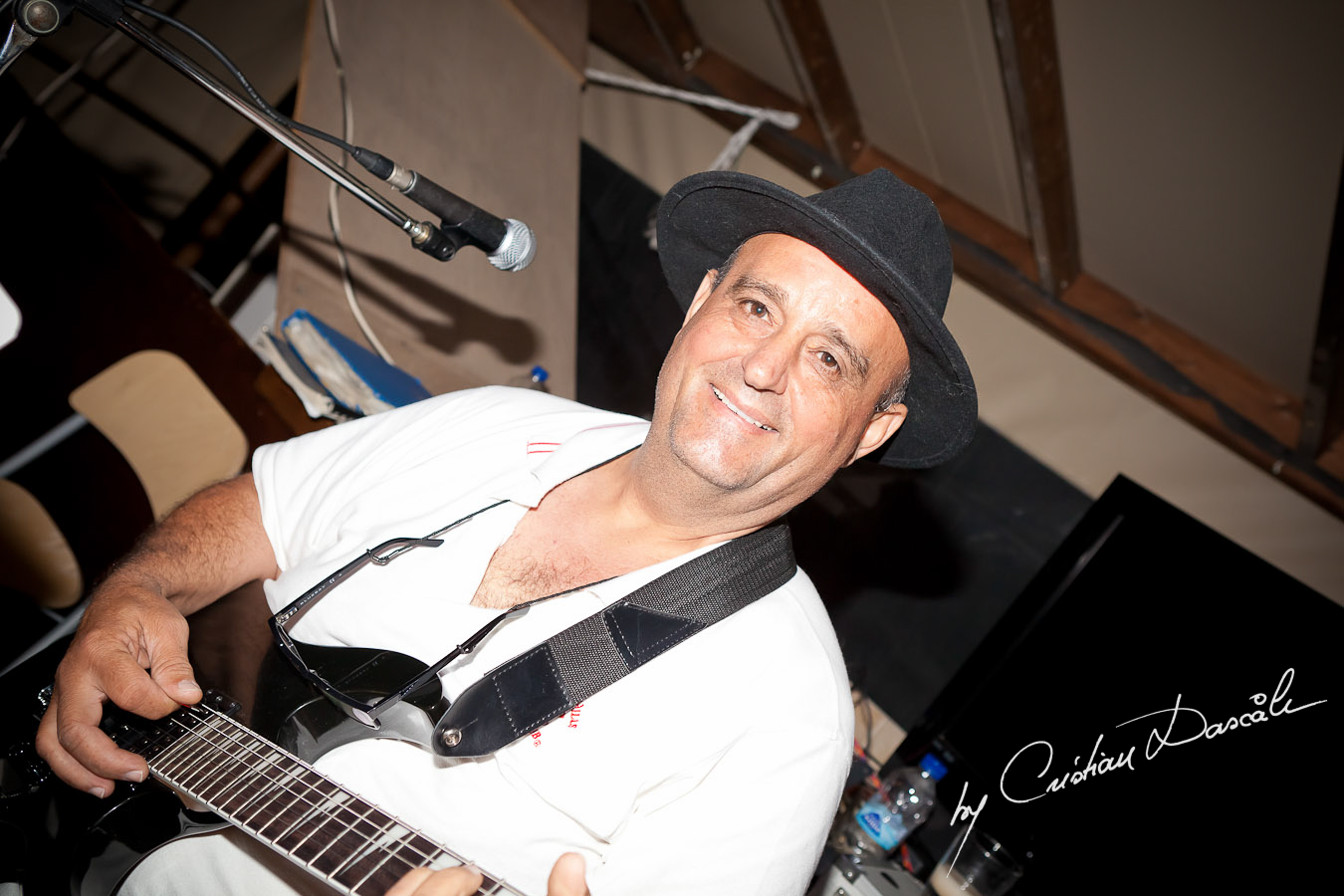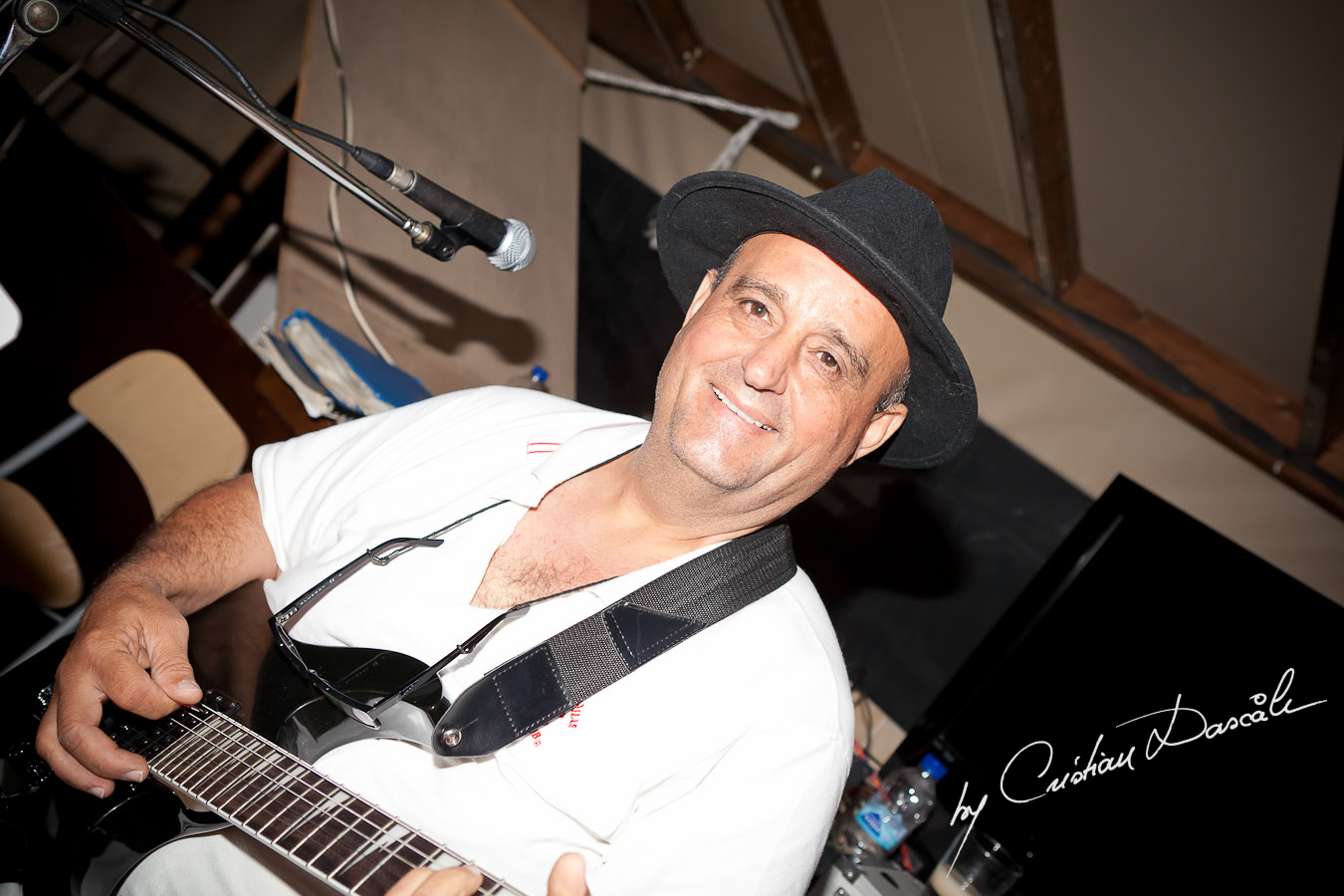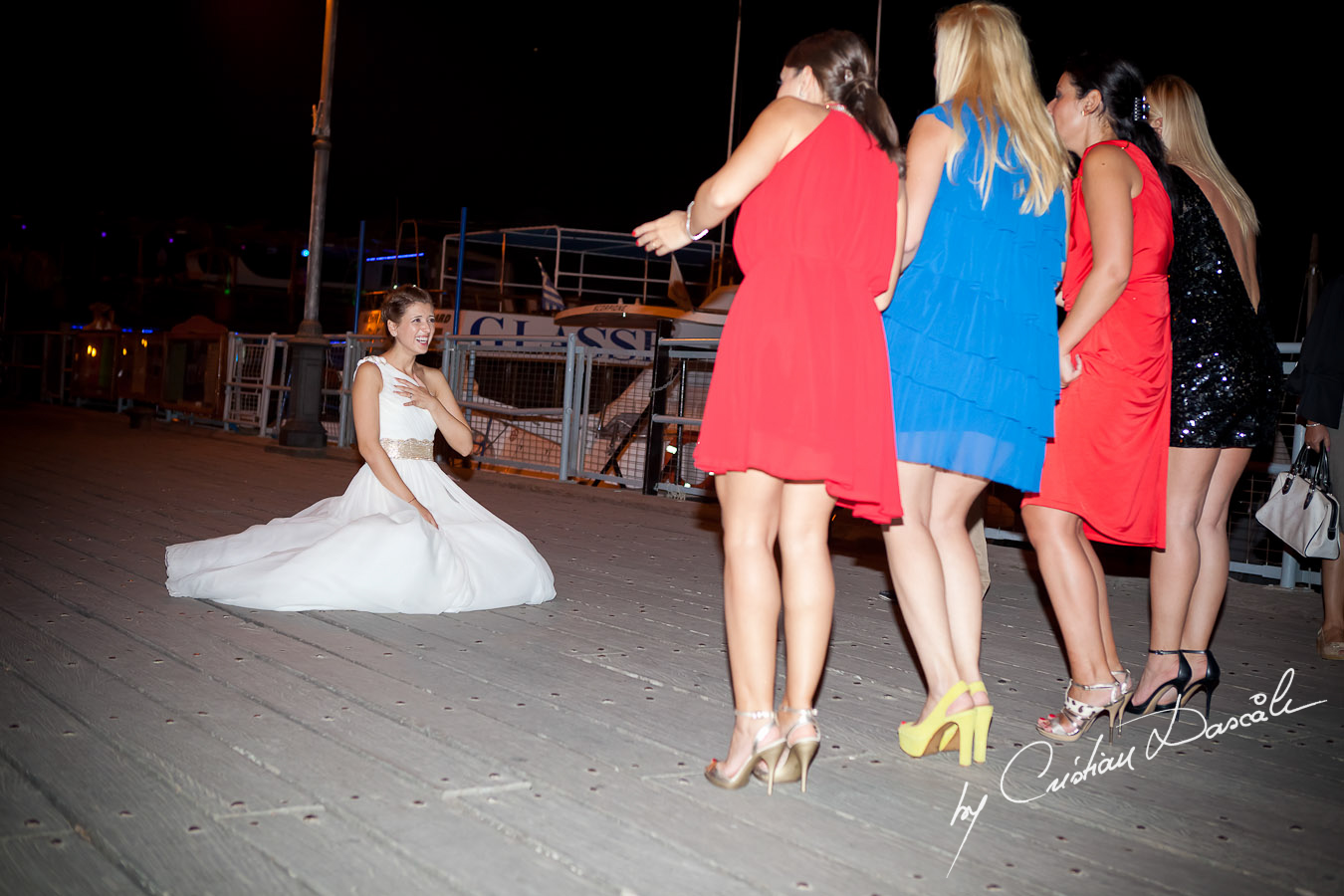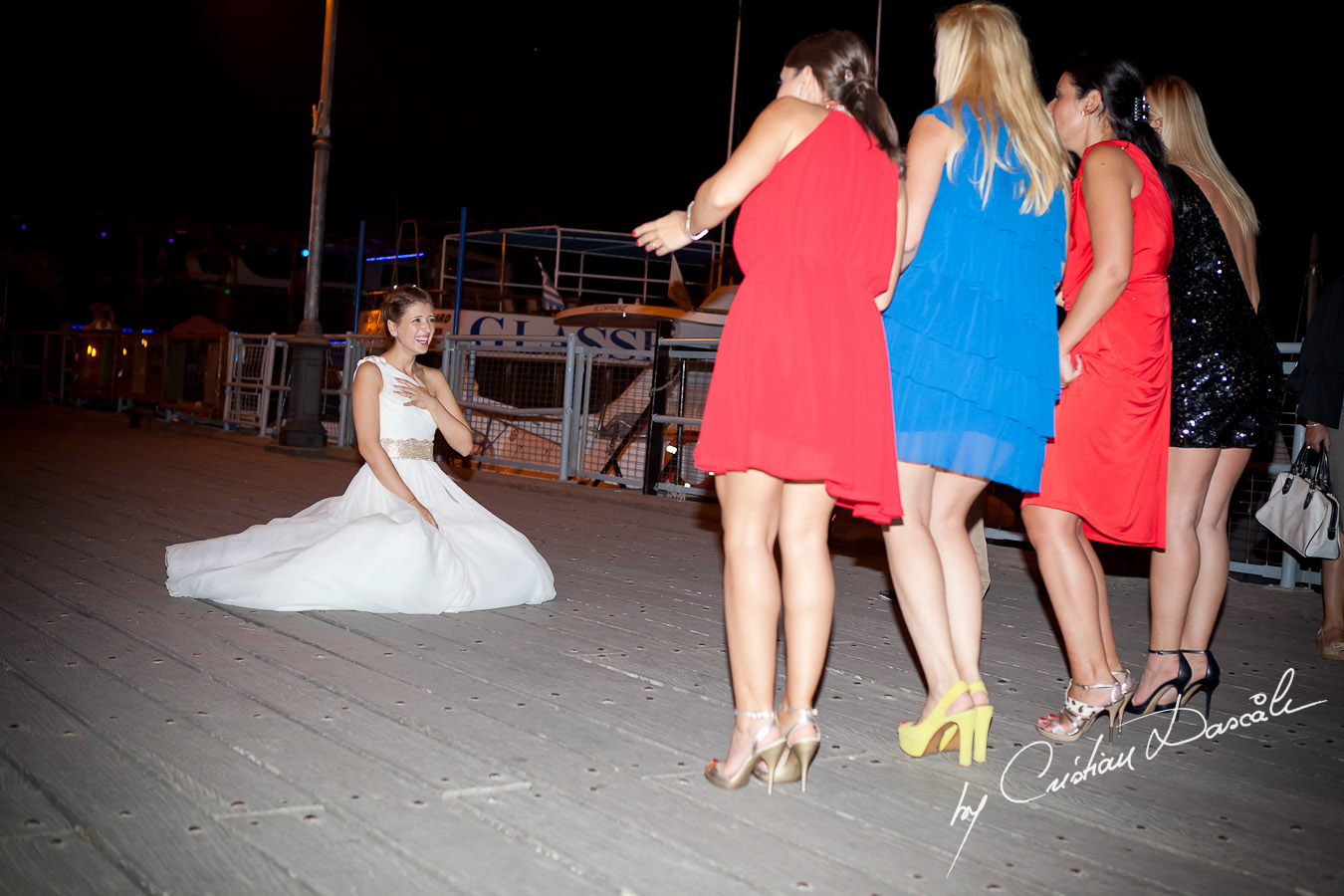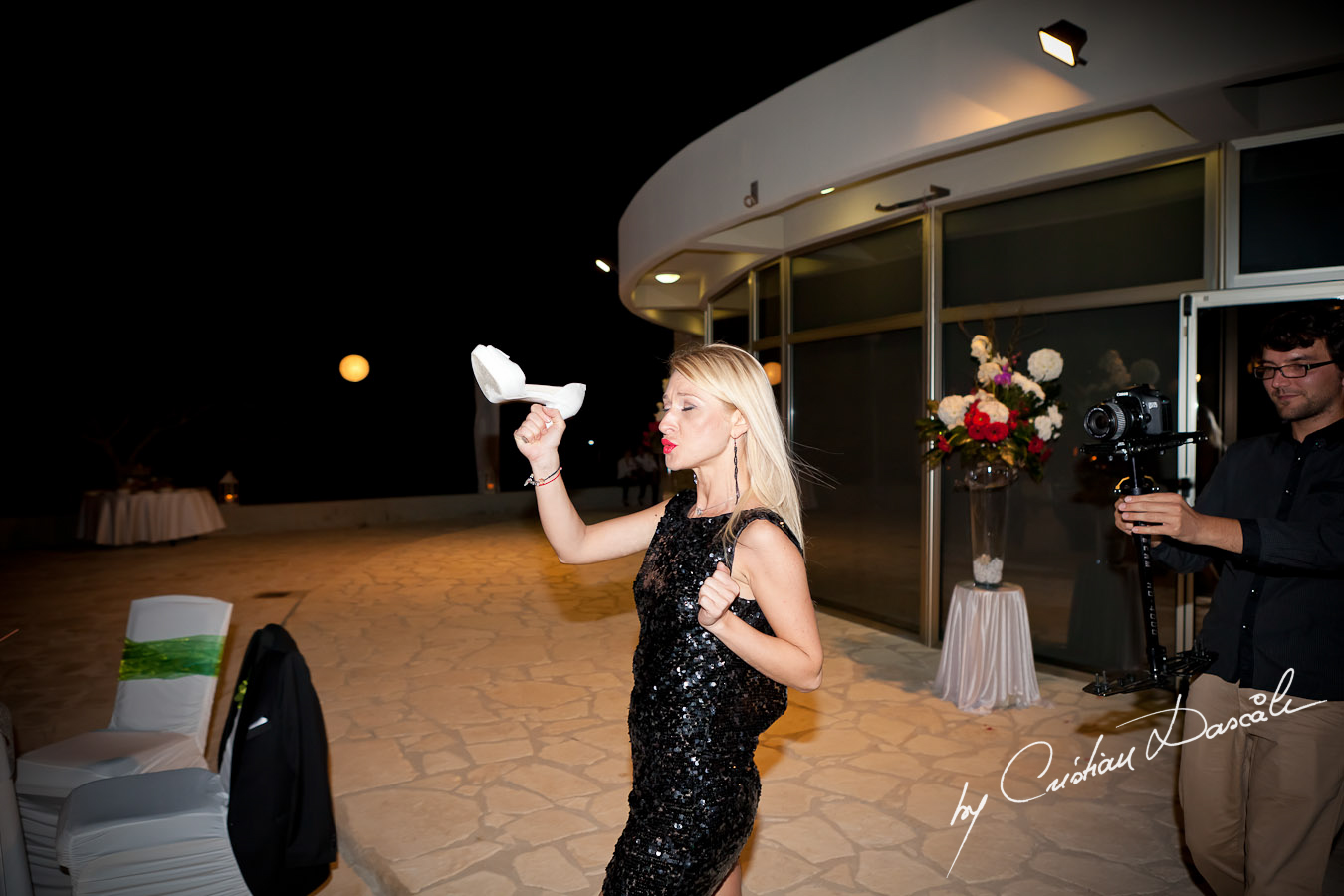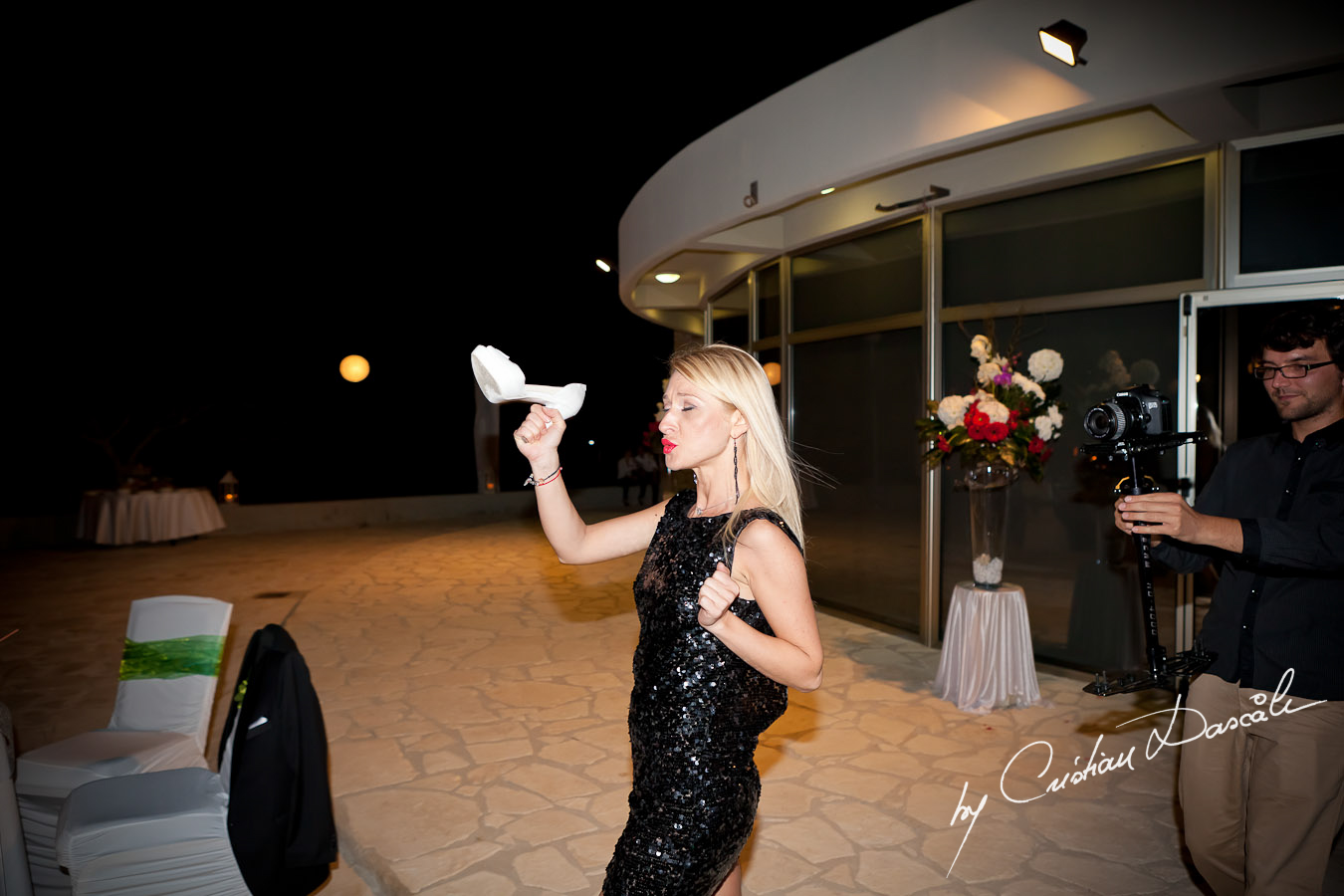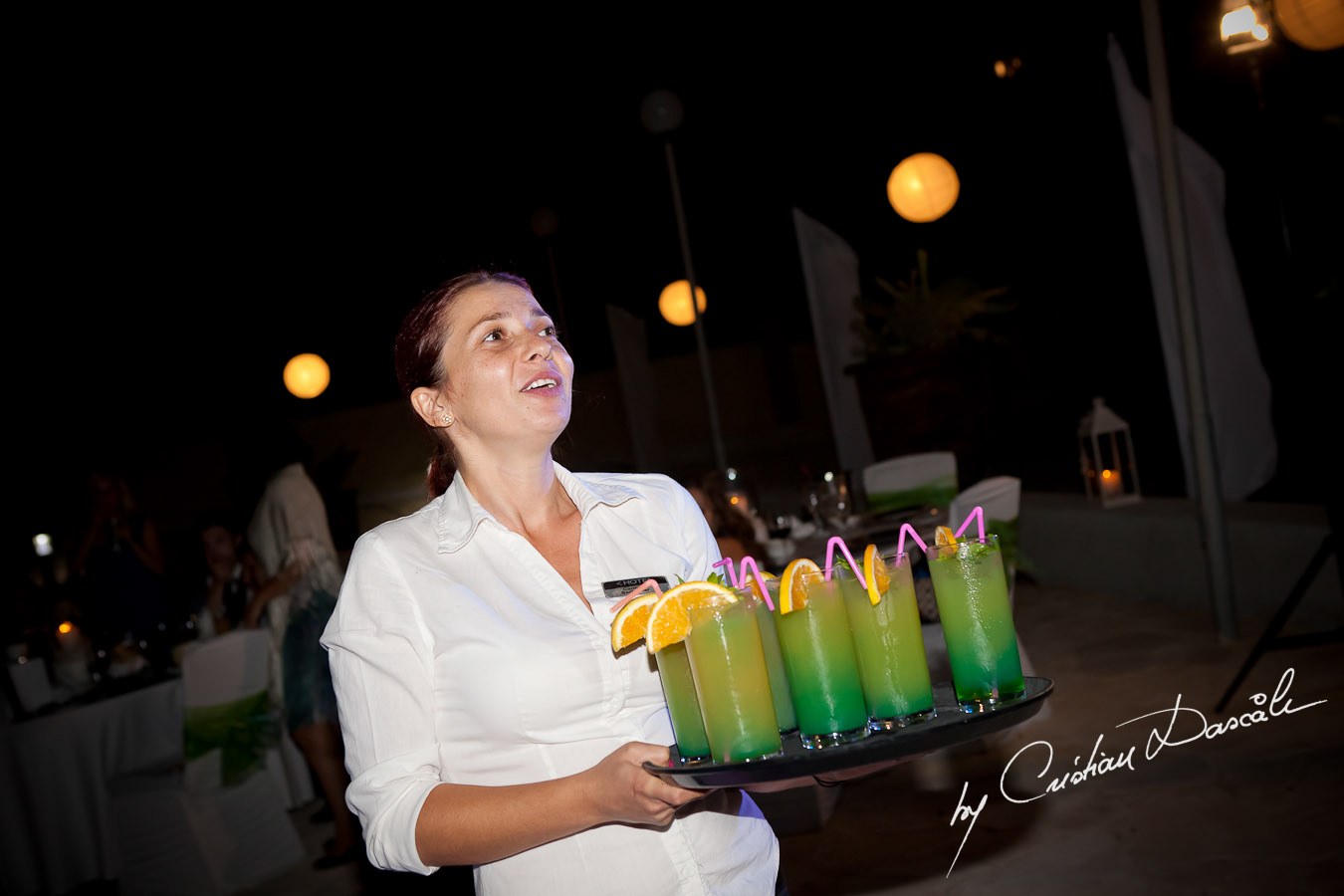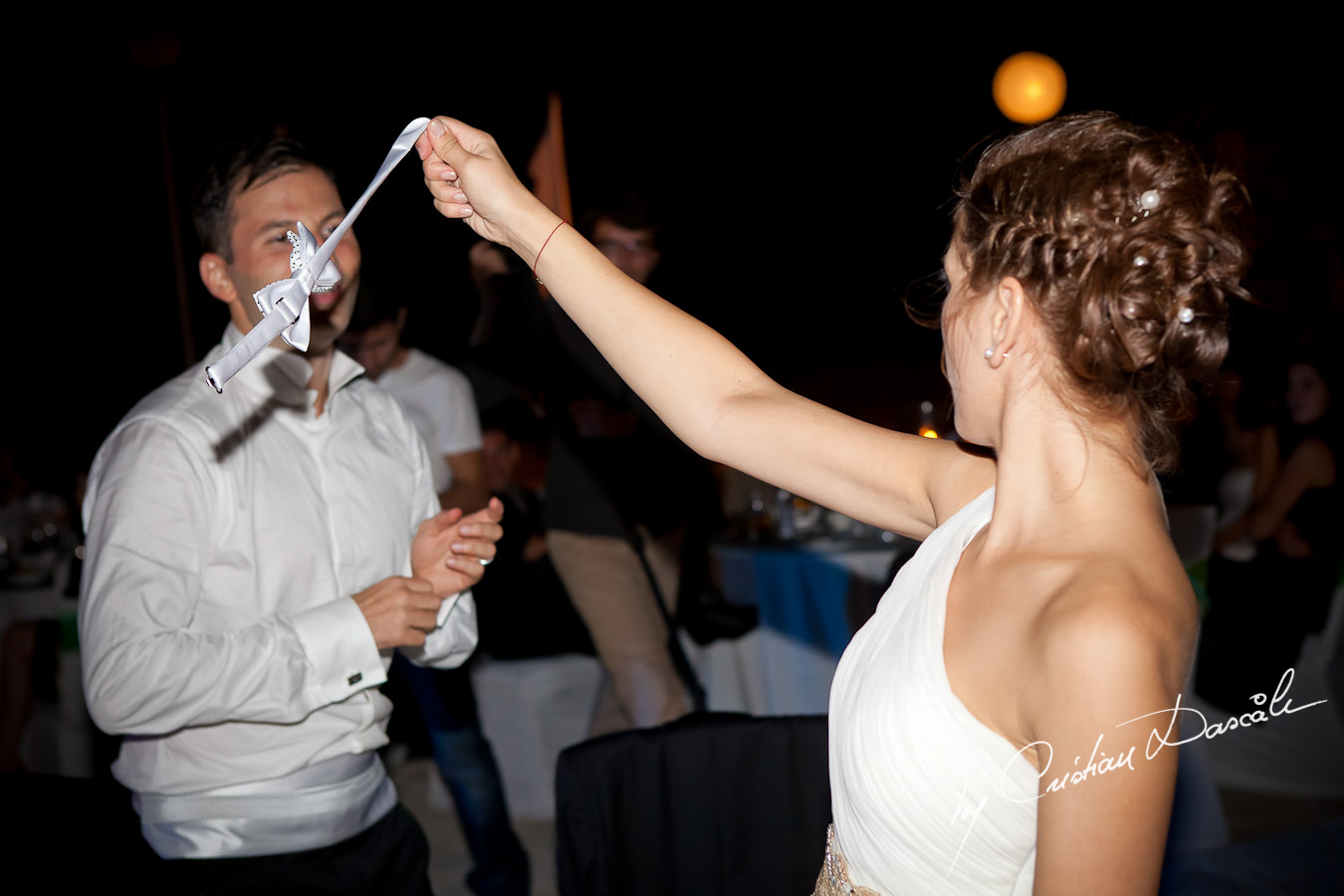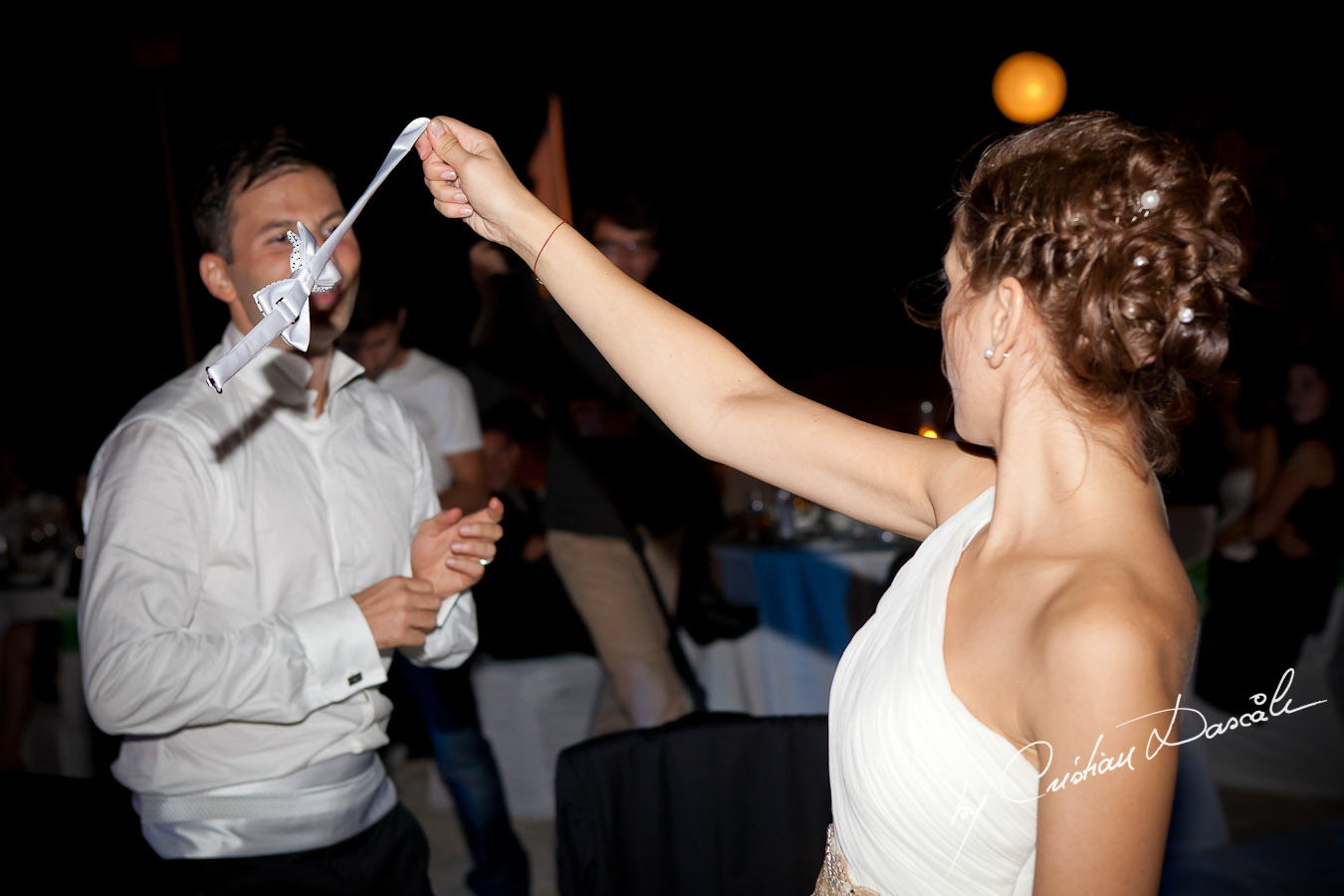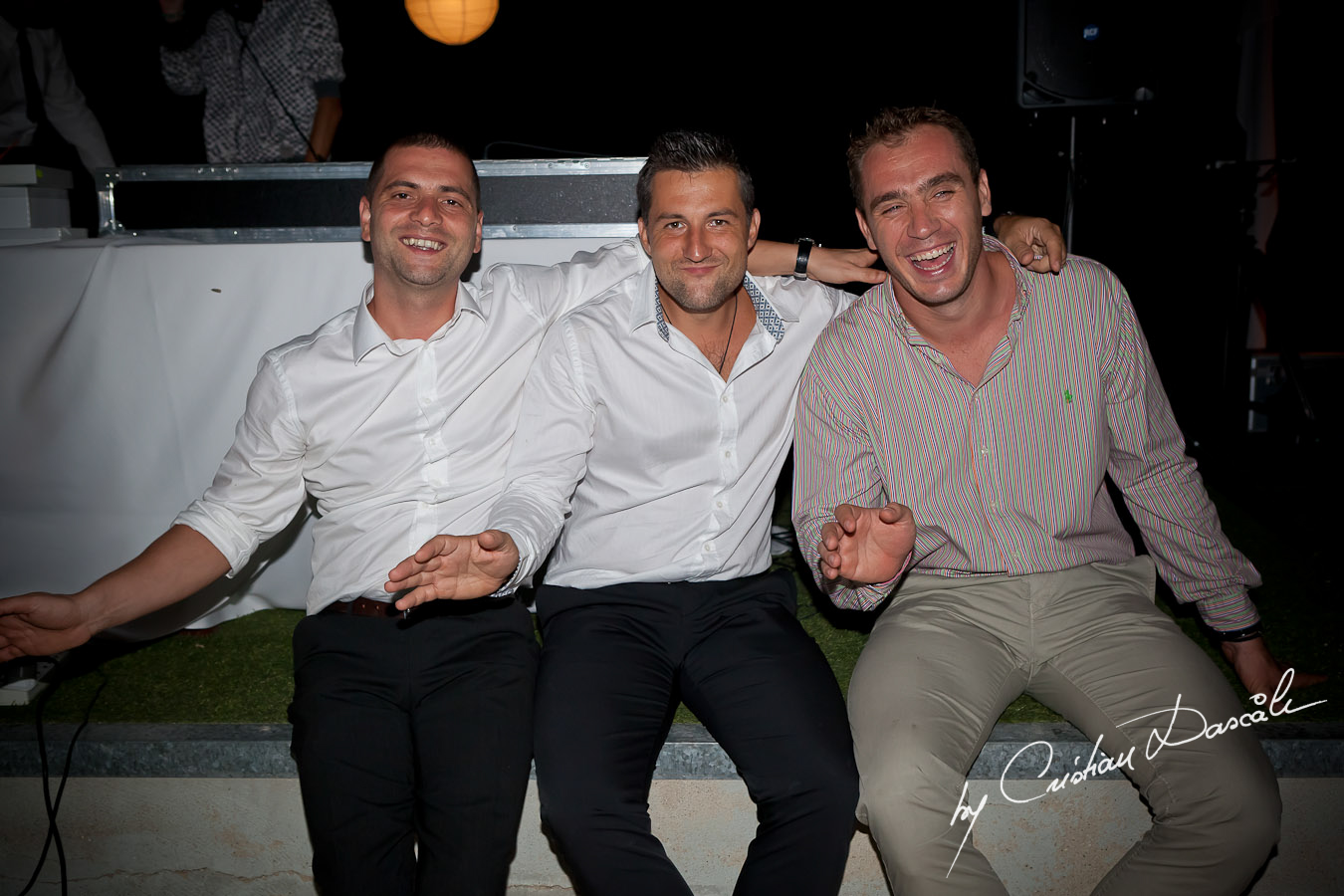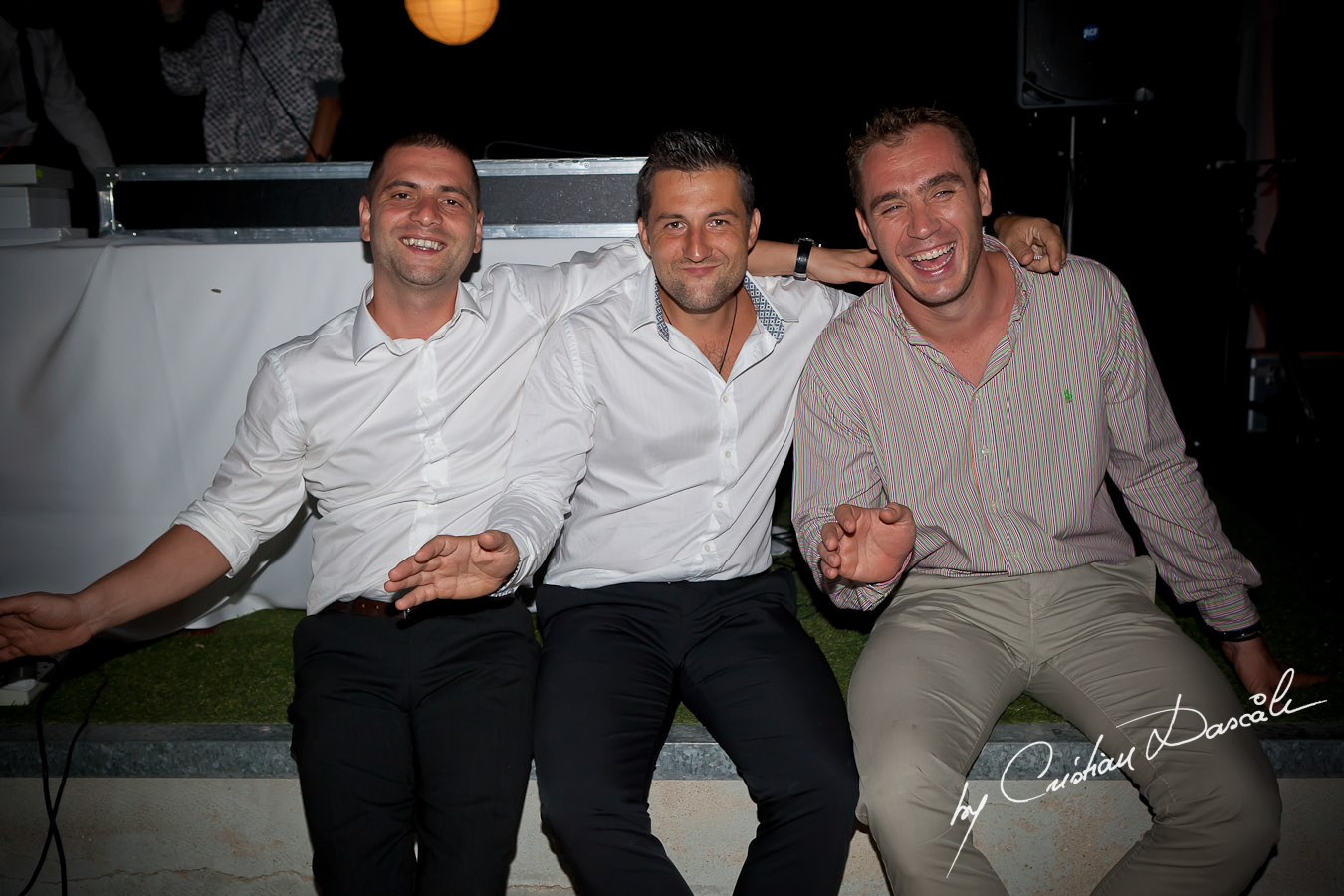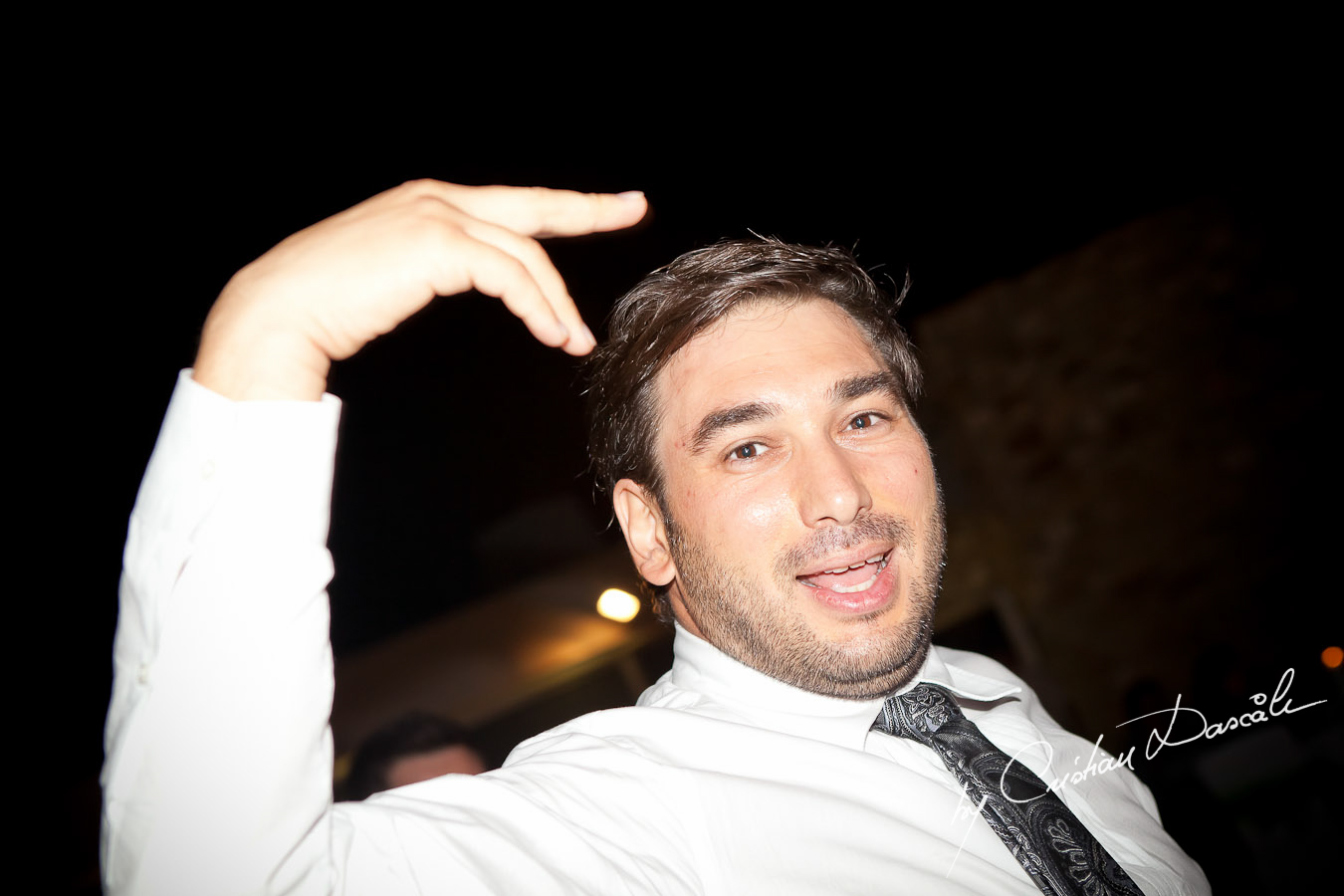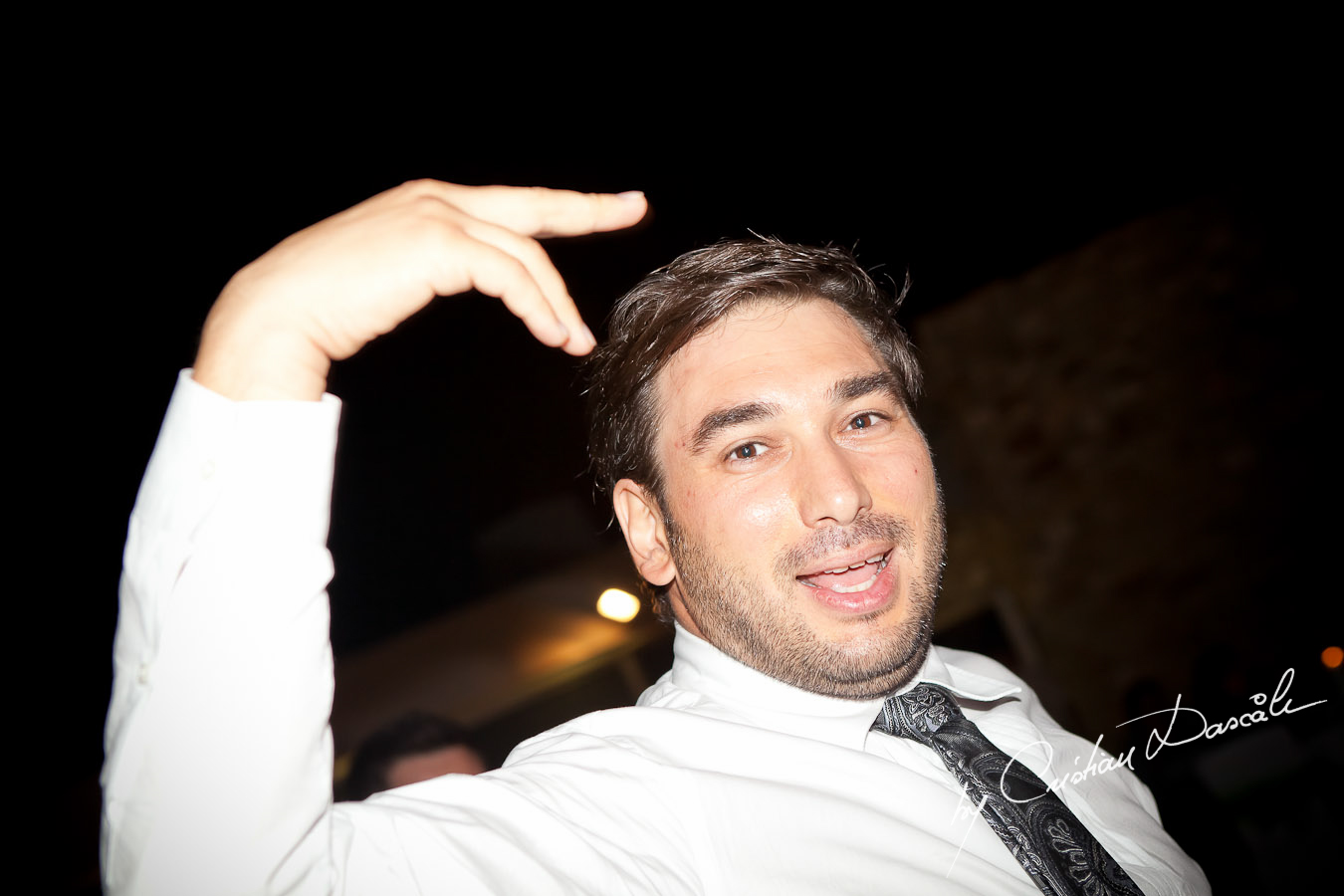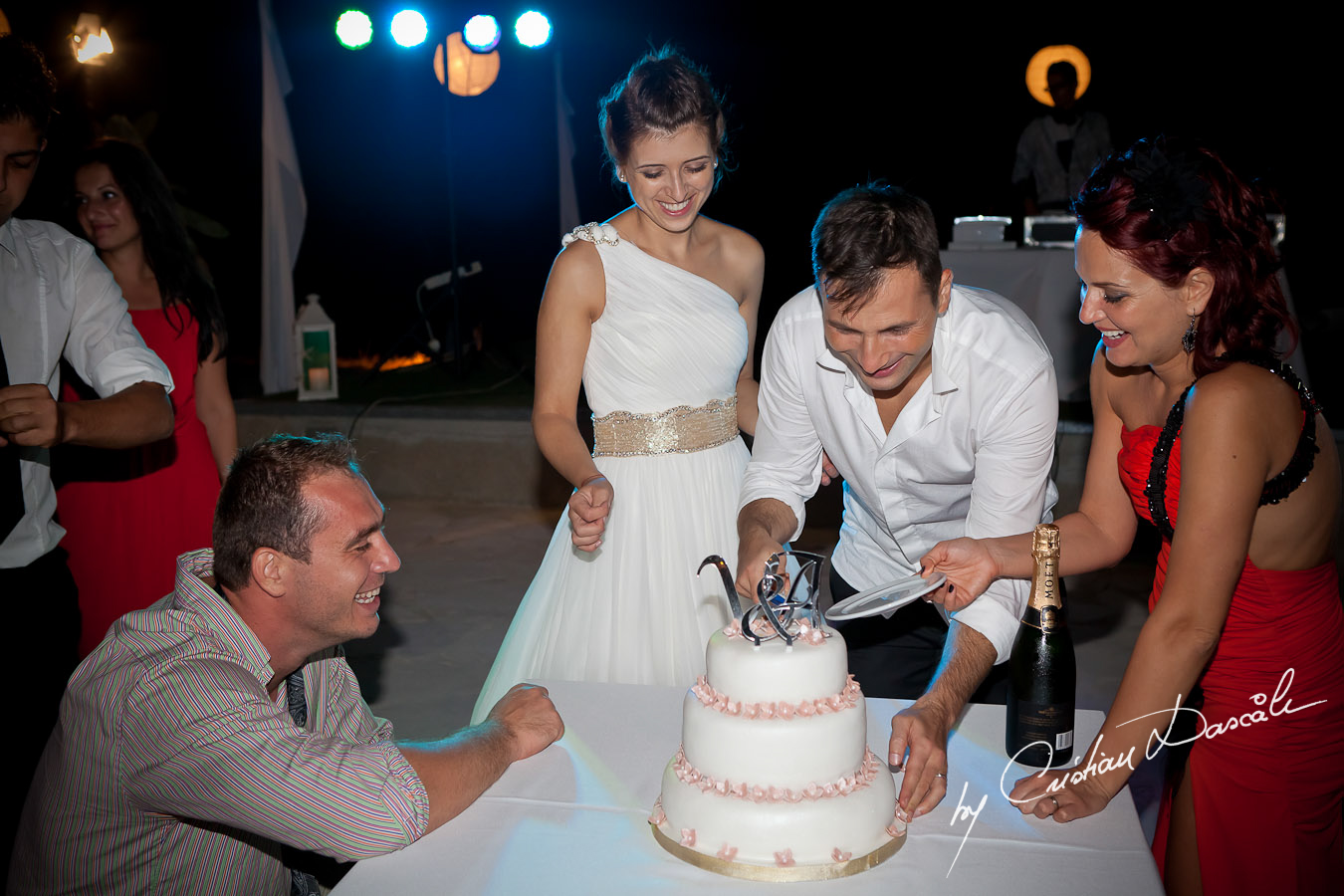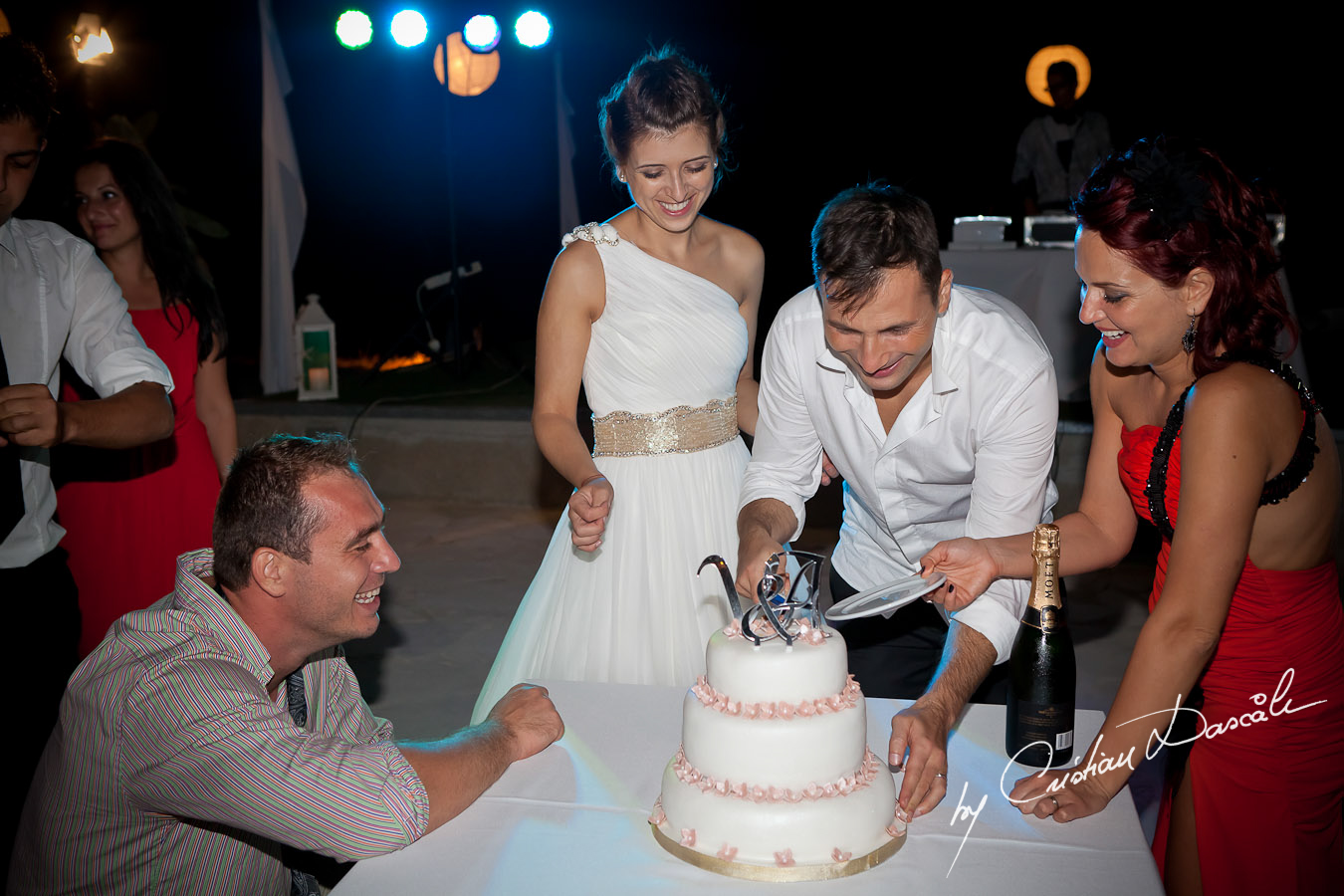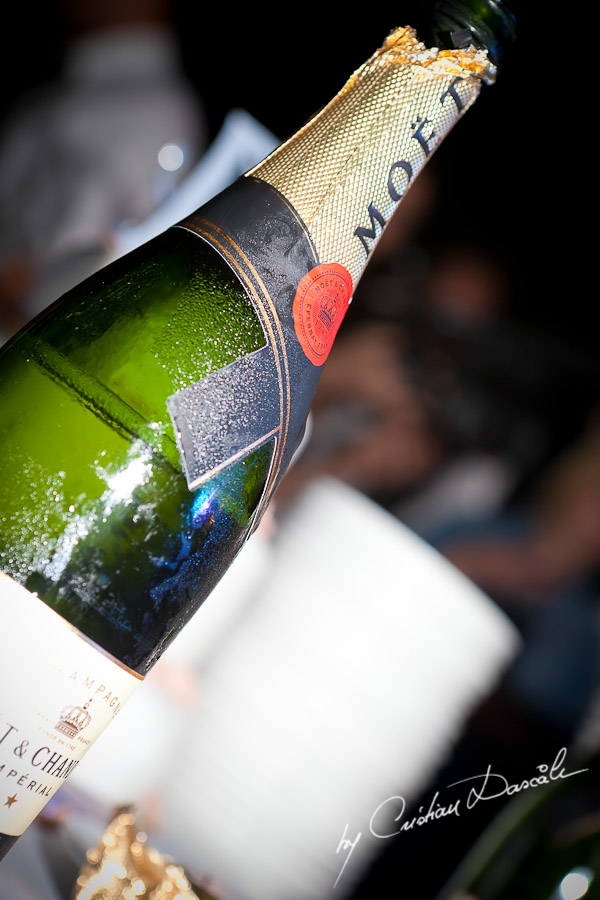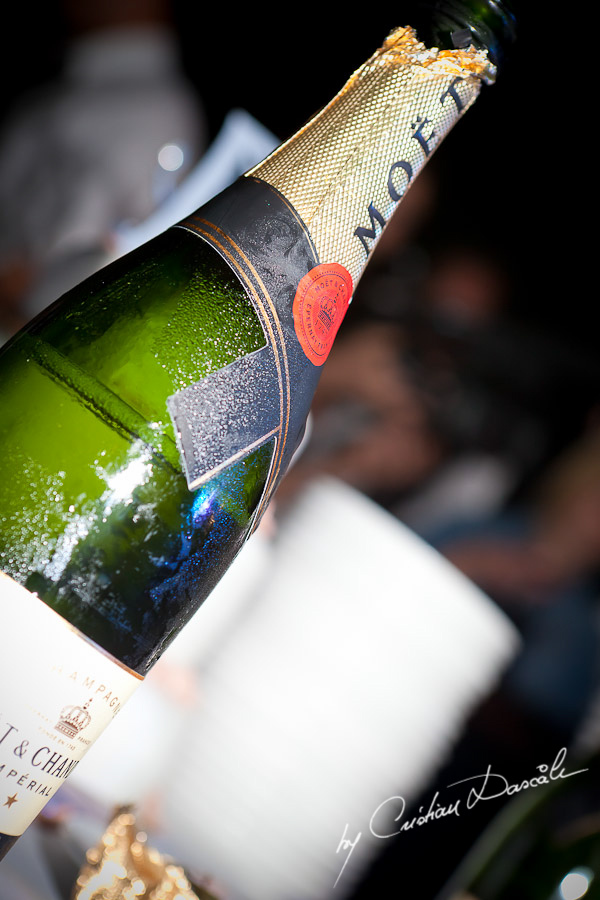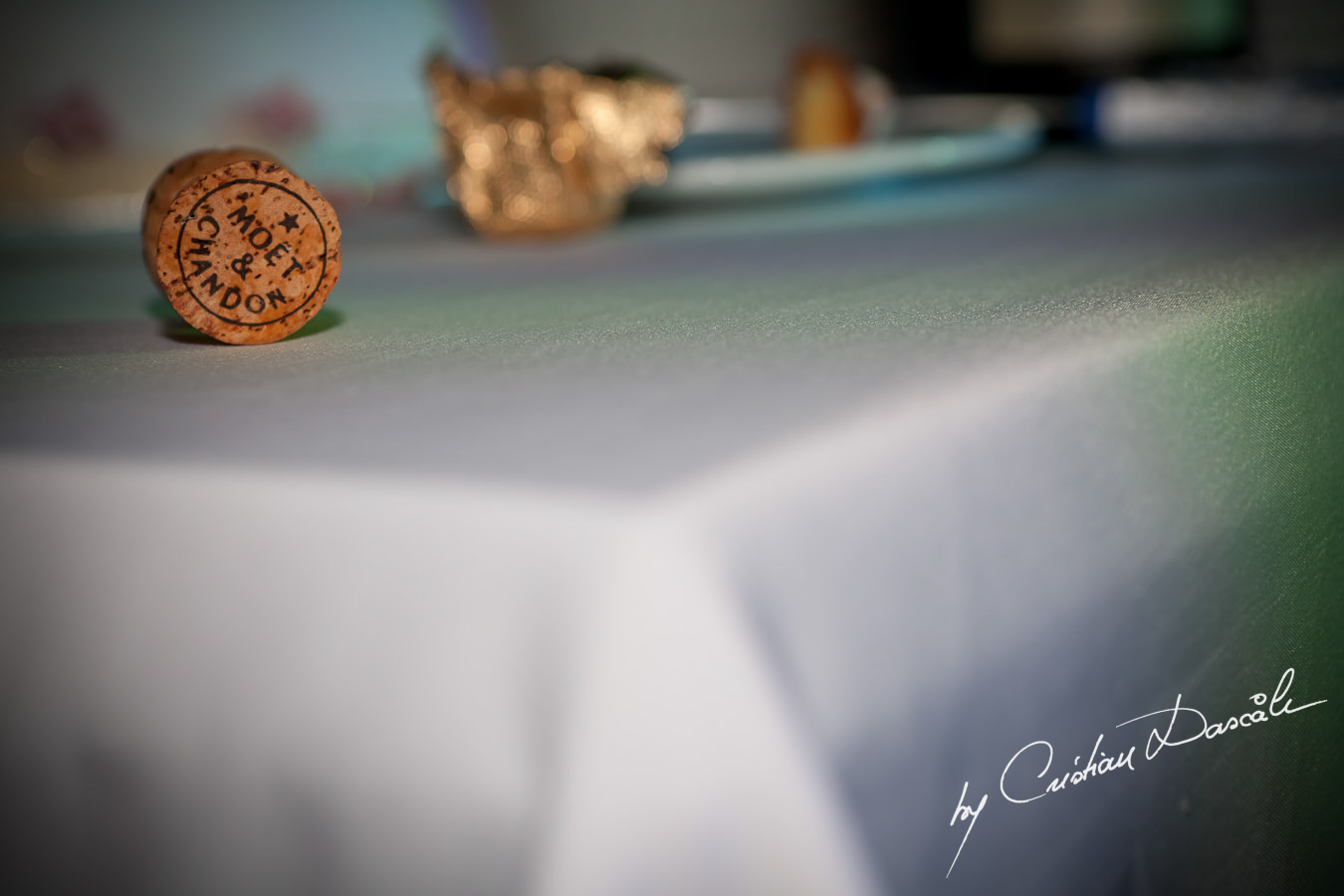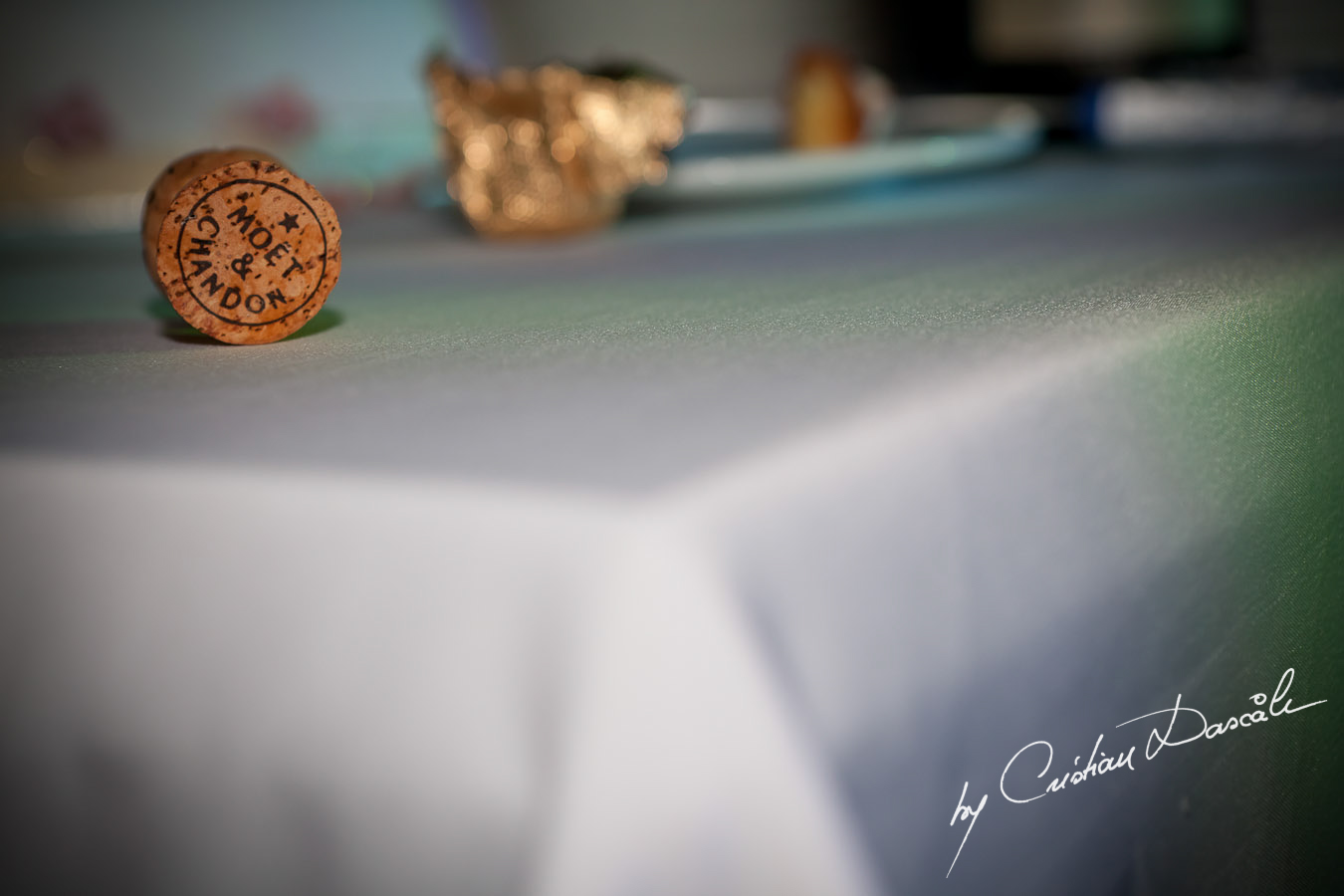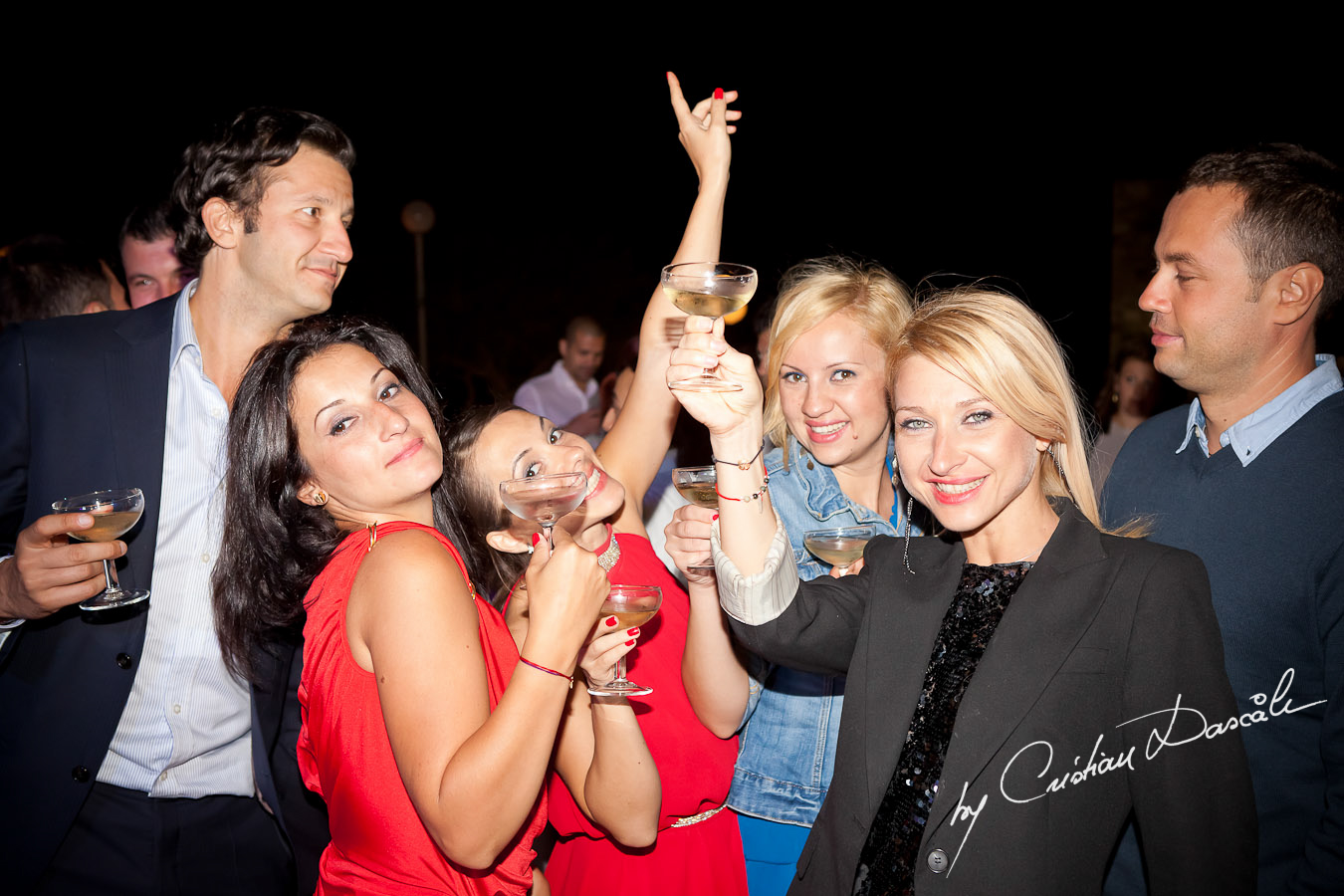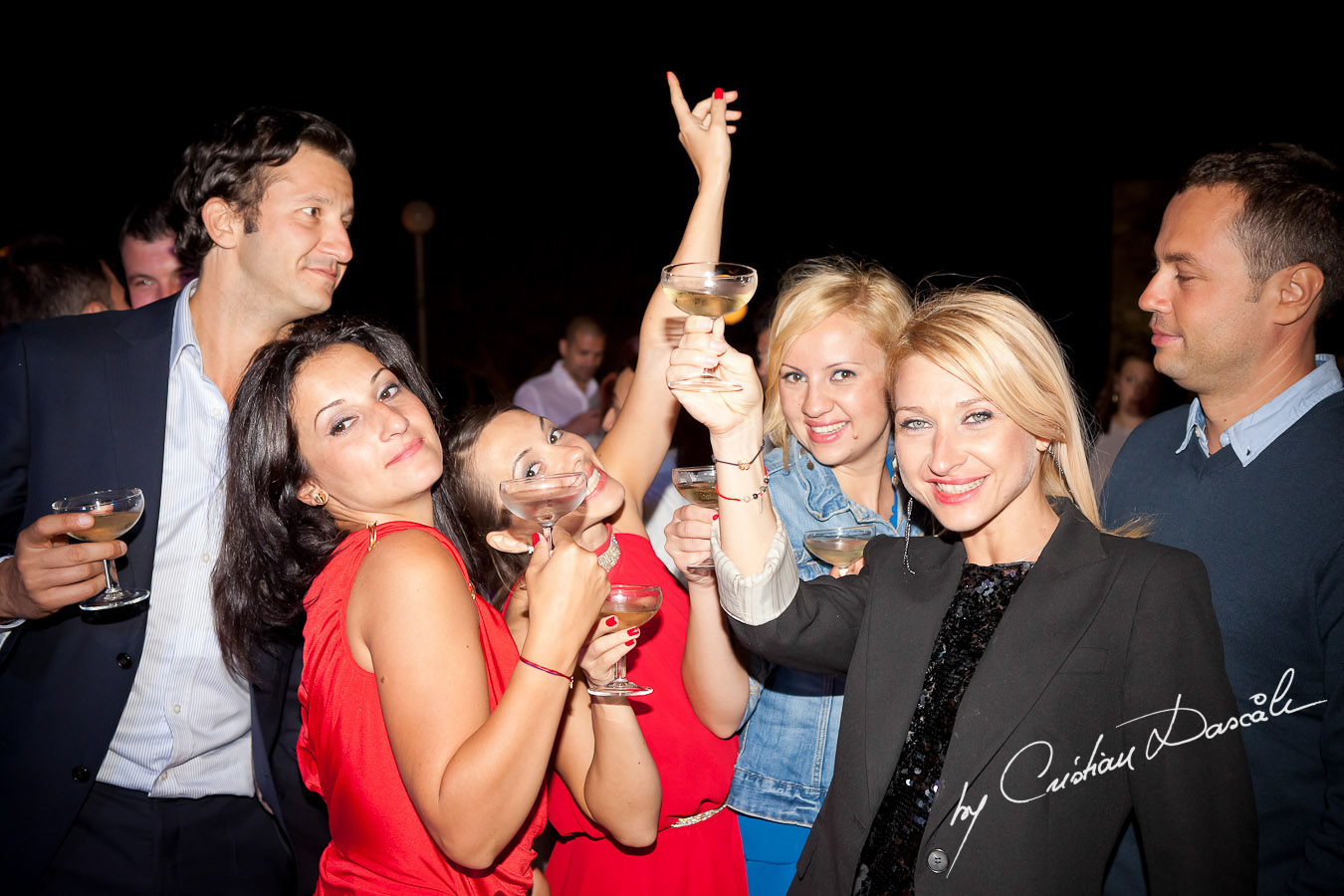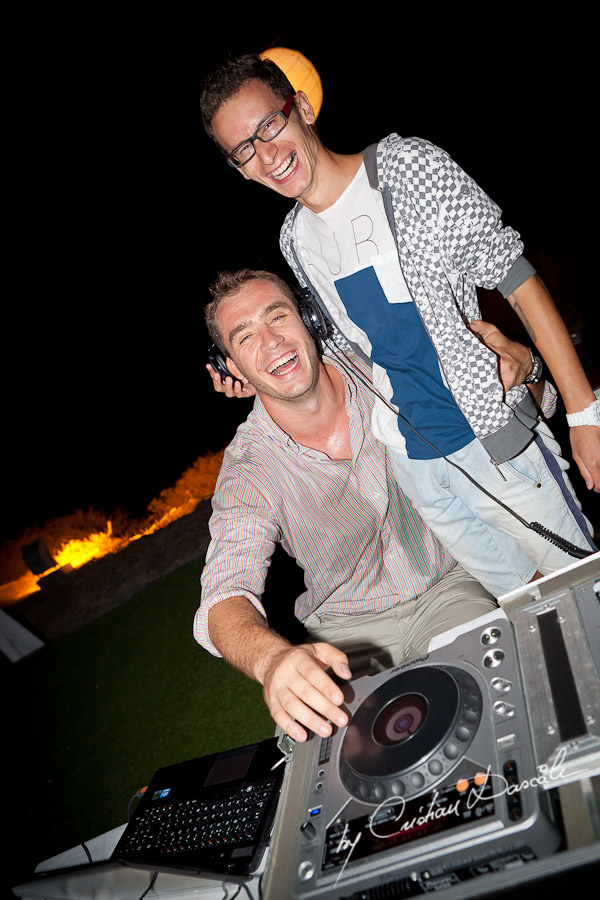 [vimeo url="http://vimeo.com/54588666″ autoplay="false" repeat="false"]