In today`s menu we have an Amazing Aphrodite Rocks Wedding Photo Shoot, with Bogdan & Oana. They joined their destinies one year ago and the best way to celebrate their anniversary was to immortalize that special day on "film".
Aphrodite Rocks Wedding Photo Shoot | The World is Not Enough with Bogdan & Oana
One of the best ways to celebrate is to get dressed again and immortalize the moments, We know eachother for a while now, so they contacted me for covering their anniversary photo shoot. Of course, I agreed with their idea, met with them, discuss the scenarios in advance, location, etc.
For this Wedding Photo Shoot we have chosen two beaches, one close to Limassol and the other close to Paphos. The first one is the Agios Georgios Alamanos Beach, a rocky place where the sea has fantastic colors and strong winds. The second location was Aphrodite Rocks (Petra Tou Romiou), close to Paphos City.
The couple was relaxed, enthusiastic and extremely happy celebrating their anniversary.
Enough talking, I will let you enjoy this gorgeous Aphrodite Rocks Wedding Photo Shoot with Bogdan and Oana.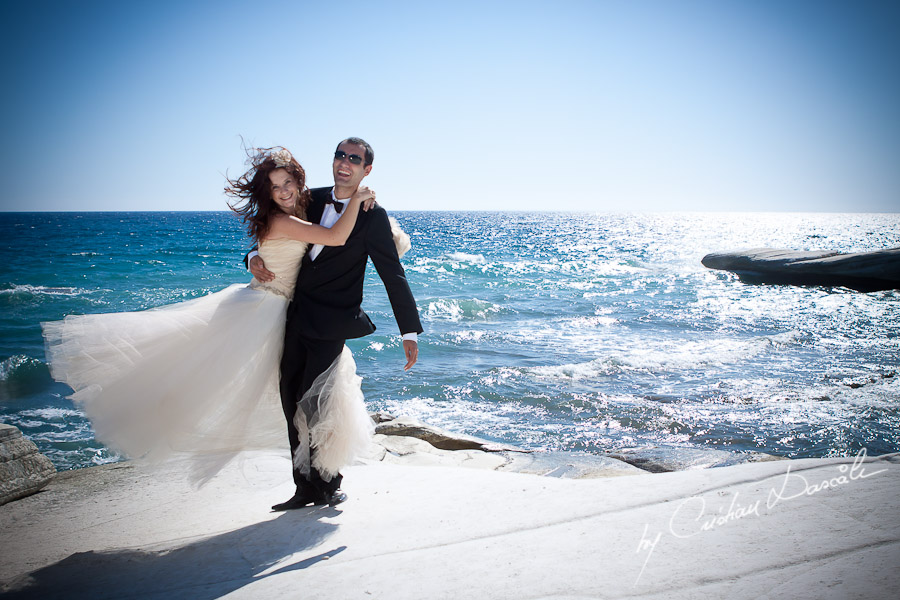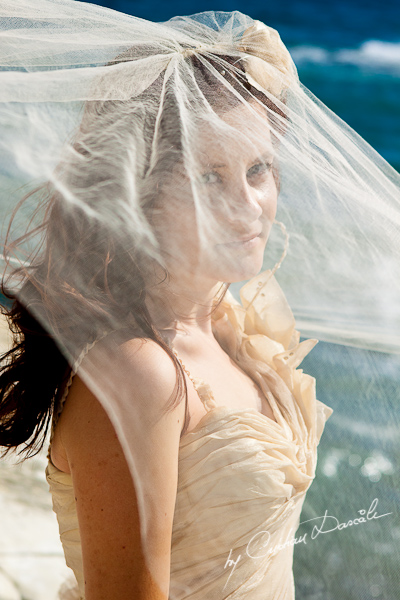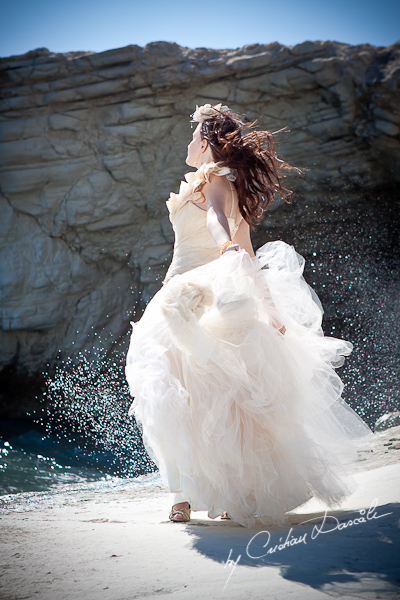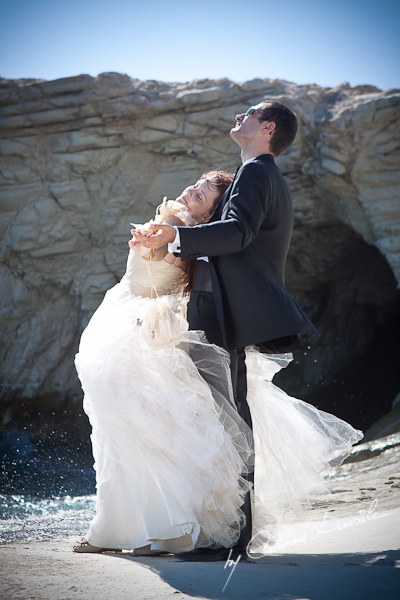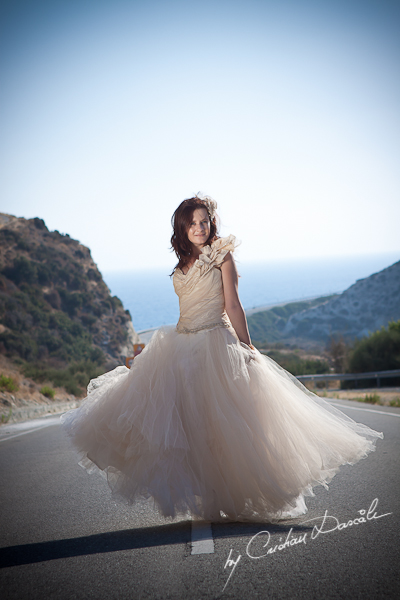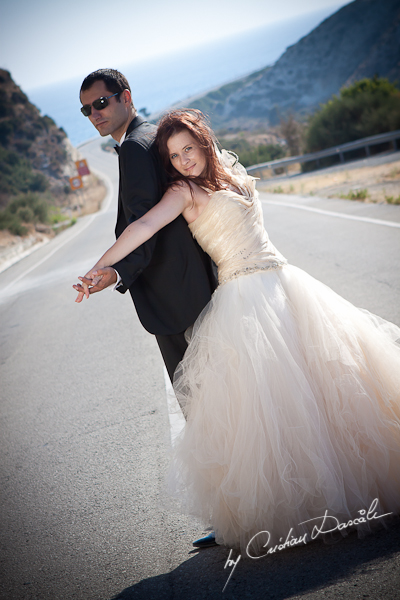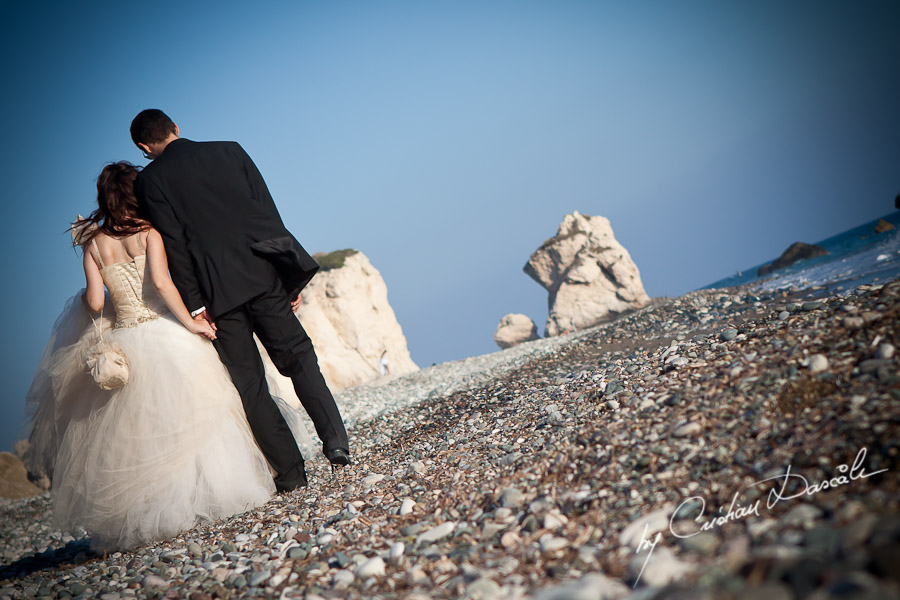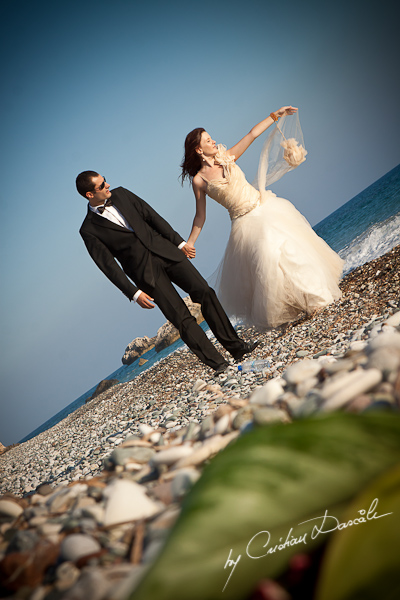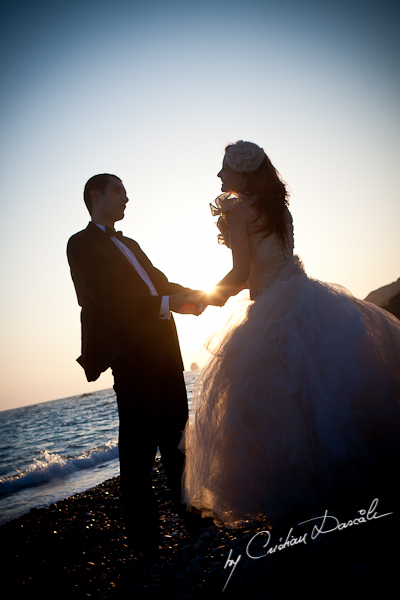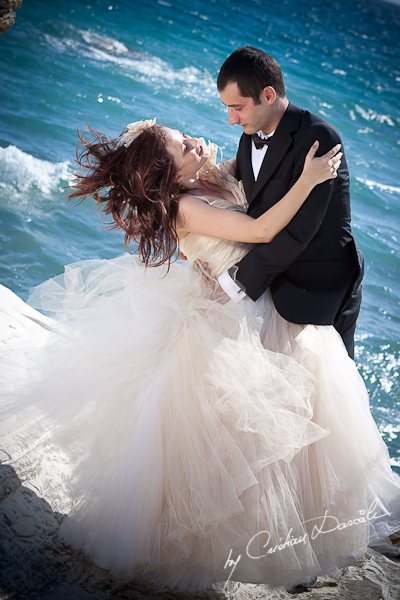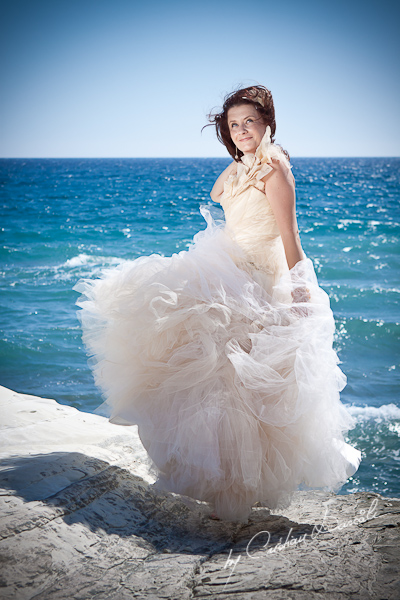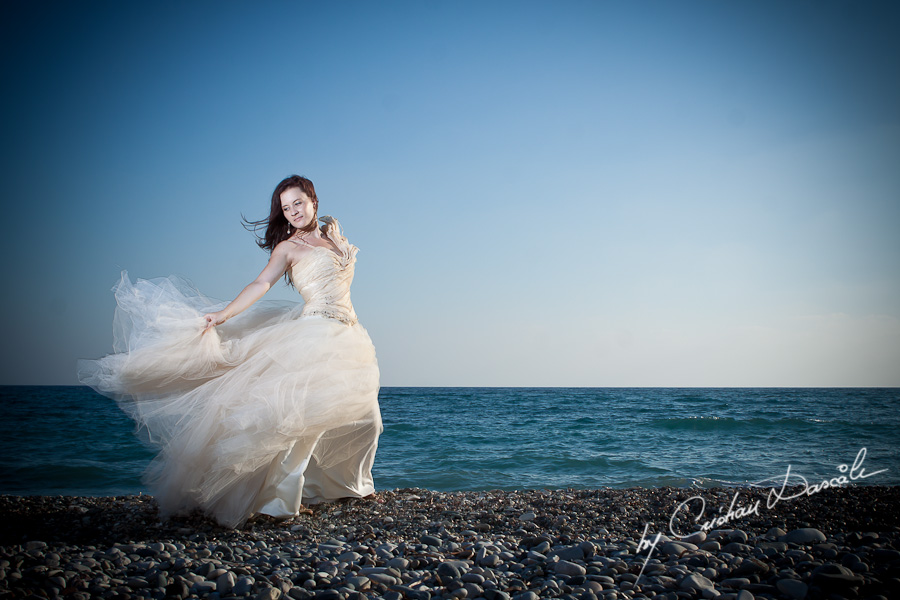 [youtube url="http://www.youtube.com/watch?v=abbWBmDMV3A" autoplay="false" repeat="false"]